I never thought that they could produce something really usefull.
But it seems the did it right this time.
Miltec/Sturm took some normal German army parkas and modified them into smocks.
I found out that the have a tailoring shop in Poland where they modifie and produce better qualitiy stuff than the usuall
China-copy crap.Somewhere I saw pics of German soldiers wearing them.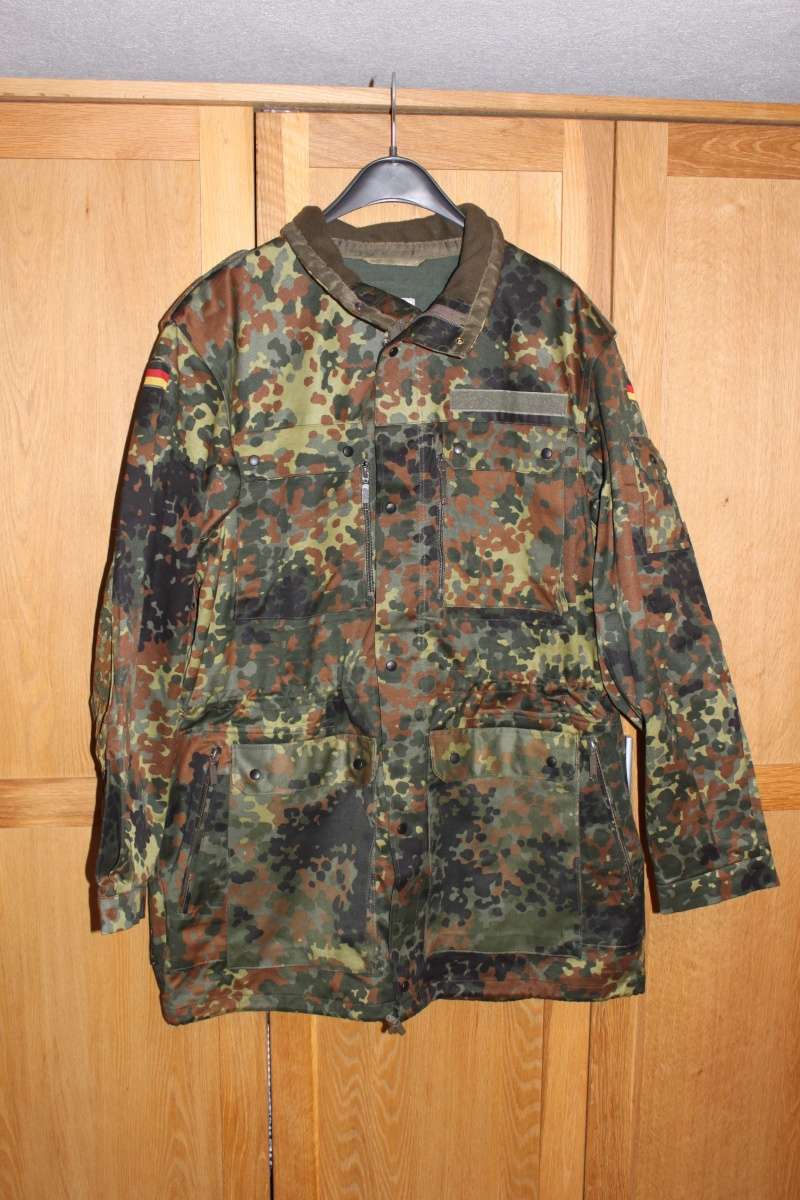 They added a new tag, but you still can see the old tag stitches: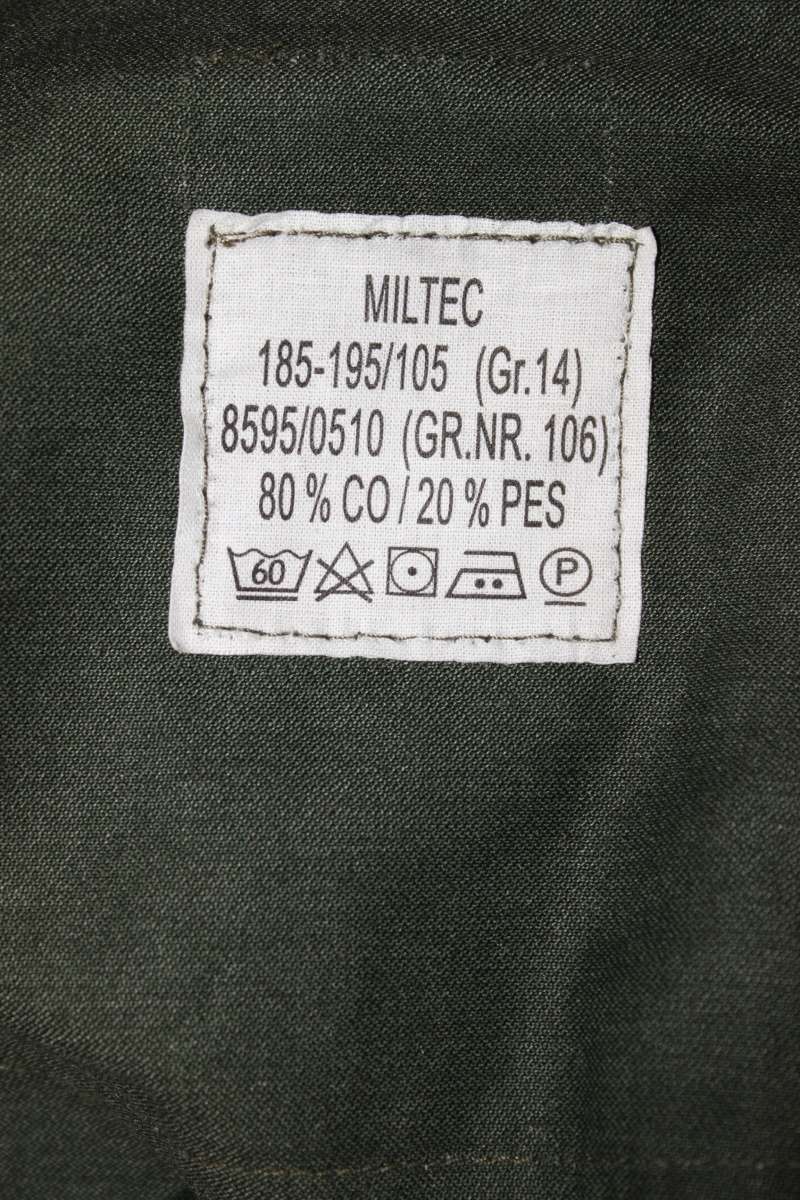 Here are the changes:
The hood was removed and a fleece collar added.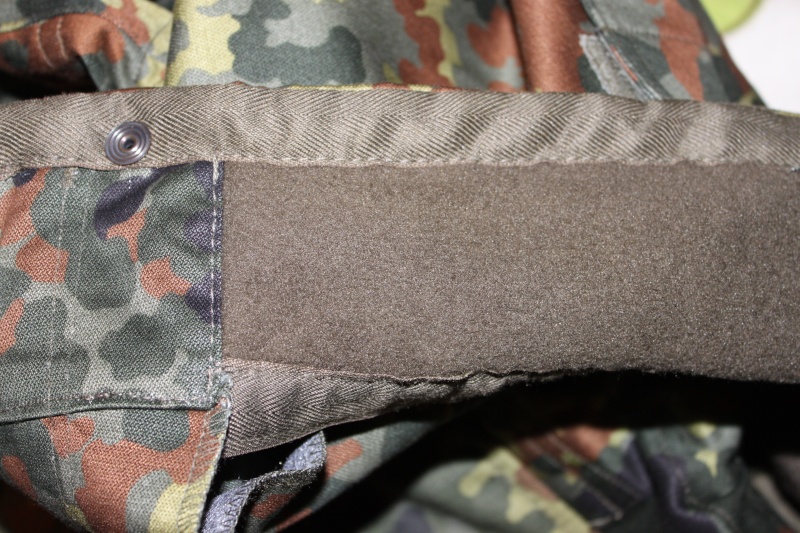 On the back they placed three cordura fabric pockets: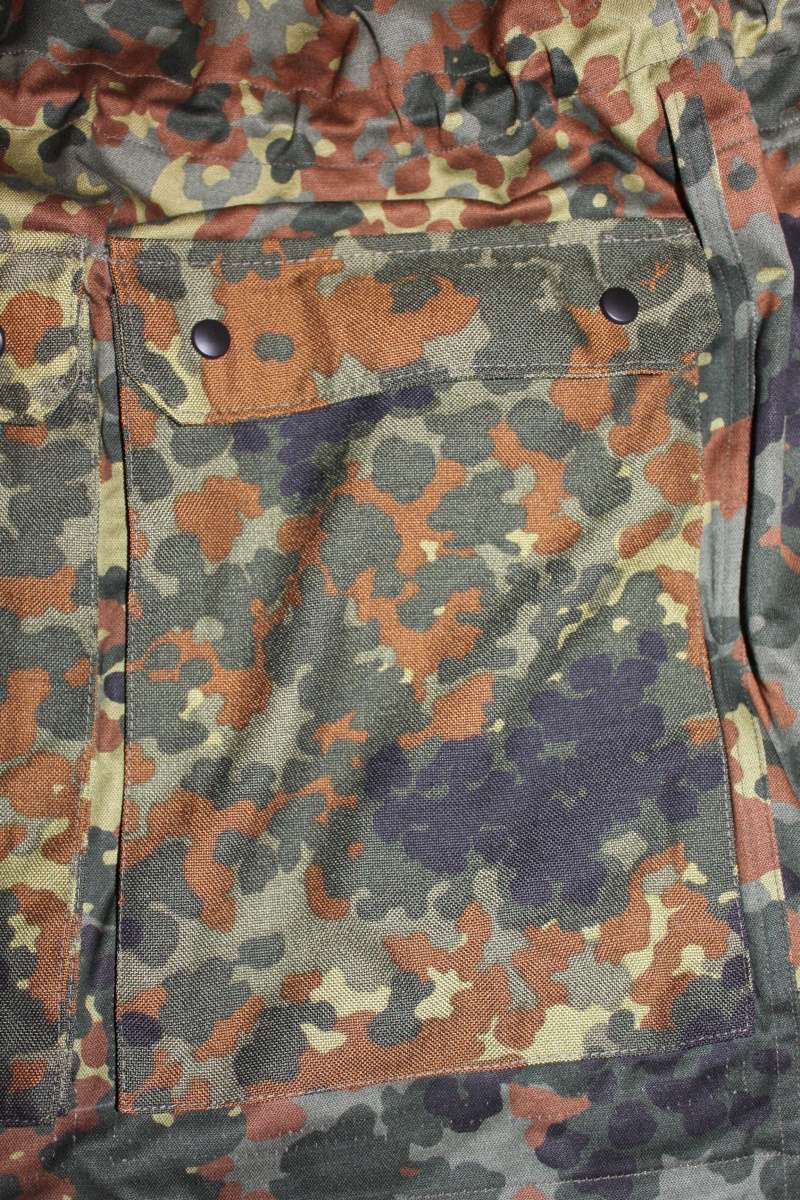 Cordura on the elbows.There is also room for elbow pads:
Two pockes on the front bottom.Looks like they used the cargo pockets from the newer Flecktarn trousers, the green is the lighter one: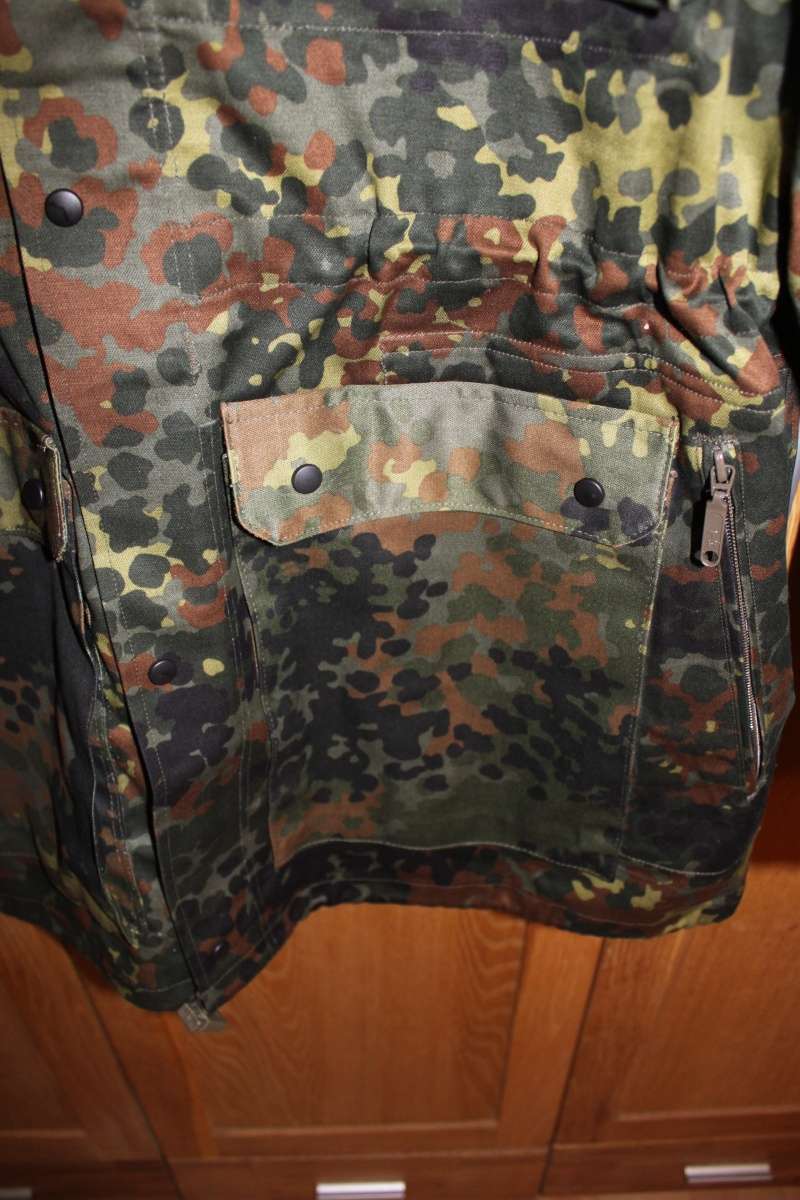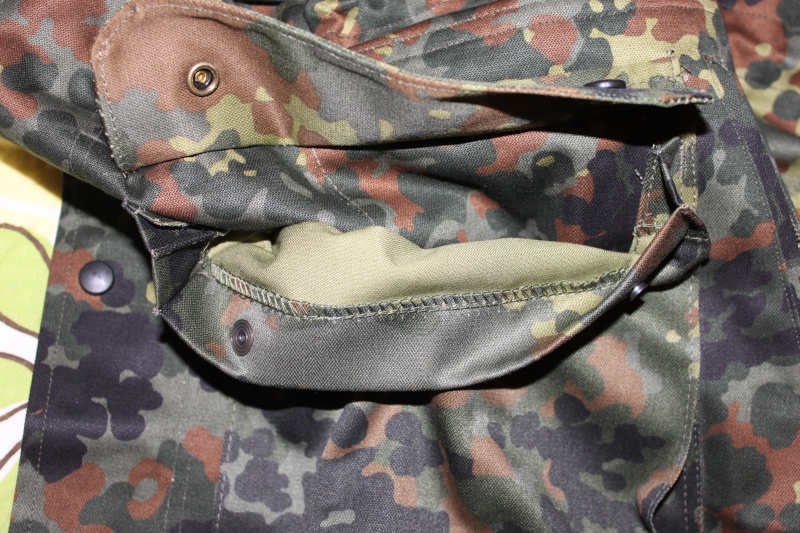 Two zipper pass throughs on the front: