After I saw the posts of SA80 bayonets in the Uk section, I thought I would be interesting
to show some of the pieces I collected so far.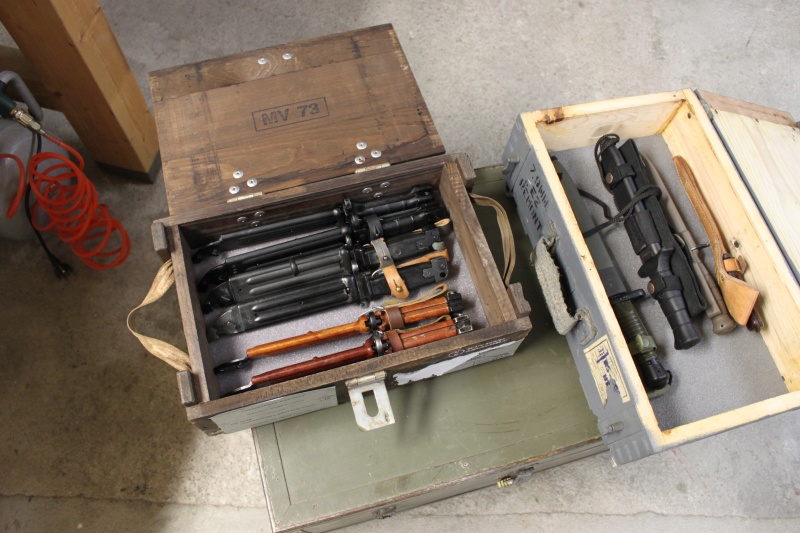 I first started with an East German AKM Type II bayonet and mainly focus on the different AKM type I and II variants.
AKM Type I and Type II bayonets: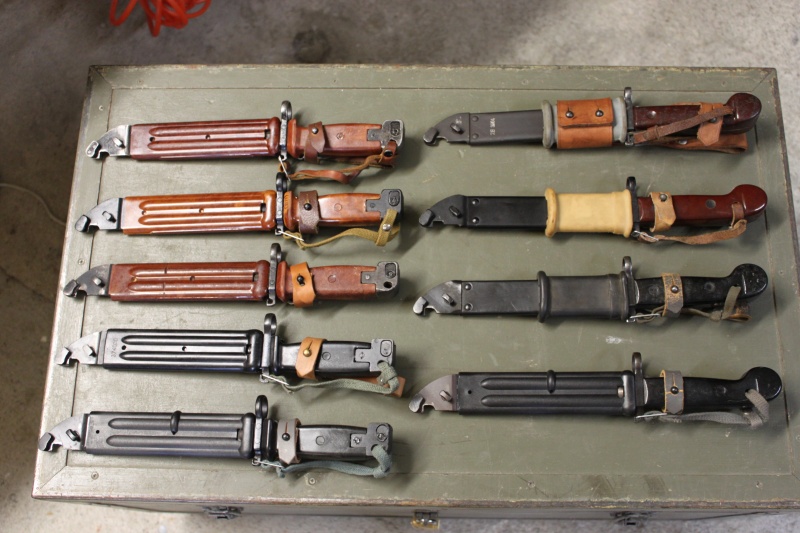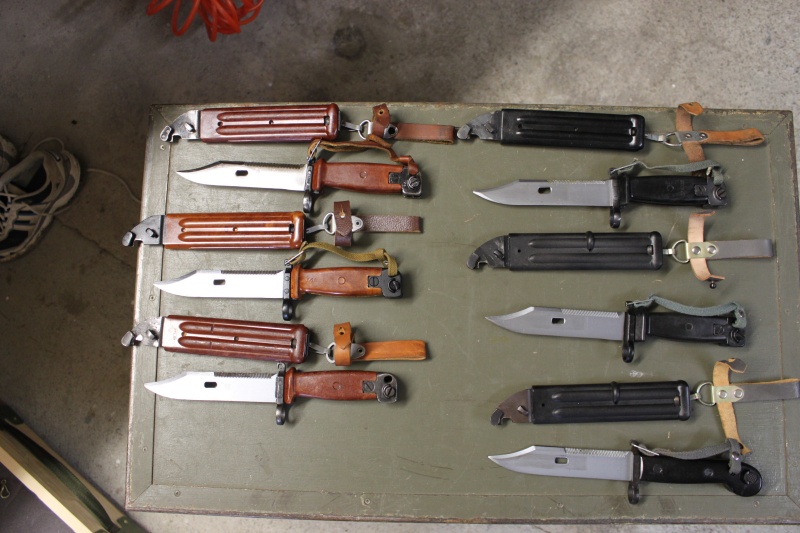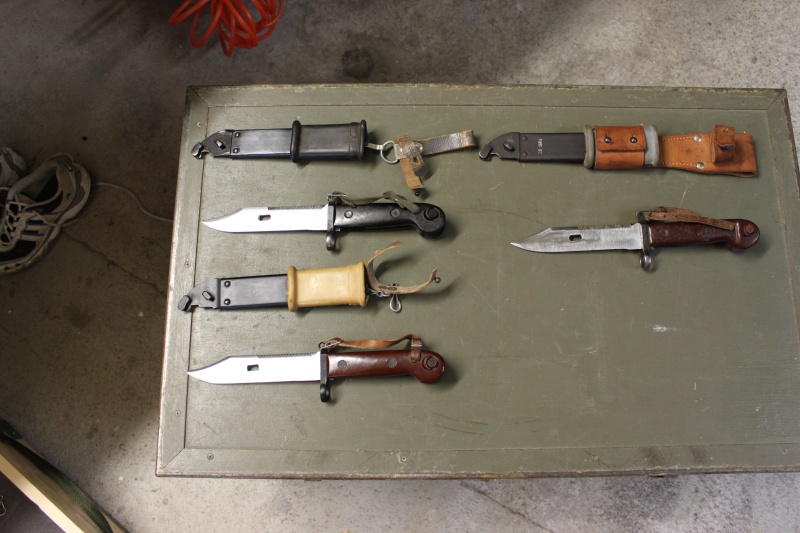 Starting from the left upper corner on the second pic:
Soviet made Tula Type II, Soviet made Izhevsk Type II, another Izhevsk one with the A-stan used belt frog, Yugoslavian made Type II,
East German made Type II, Romanian made Type I, Hungarian made Type I, East German made Type I and the East German made transitional type.
AK74M:
Russian Izhevsk and Bulgarian Arsenal version: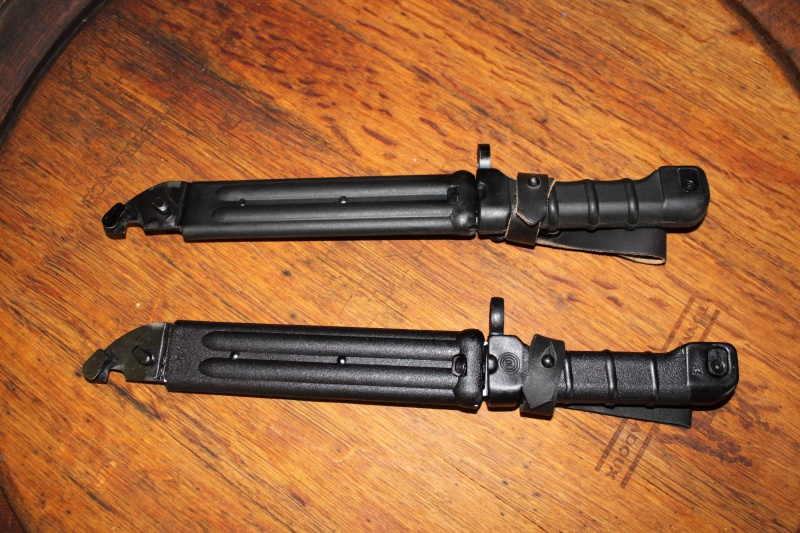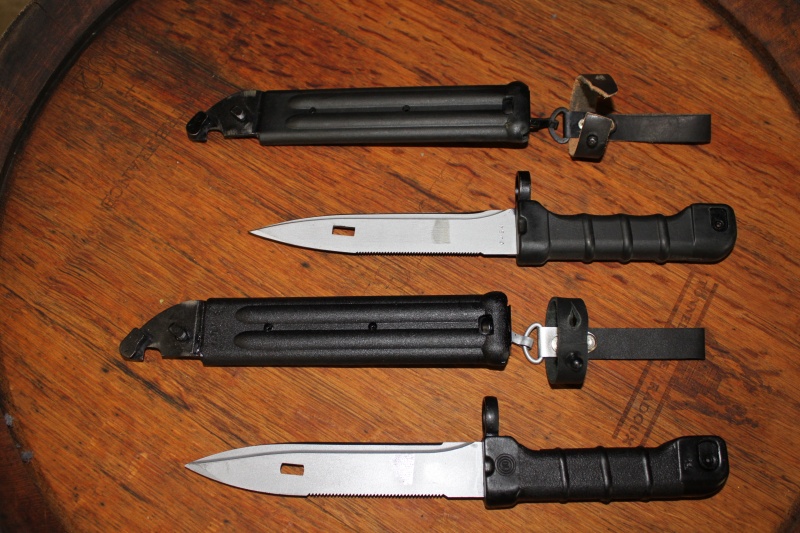 The other batch: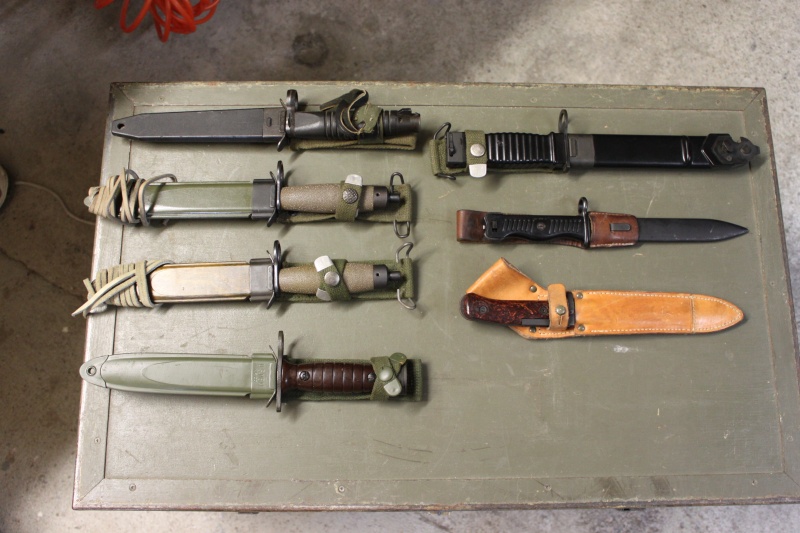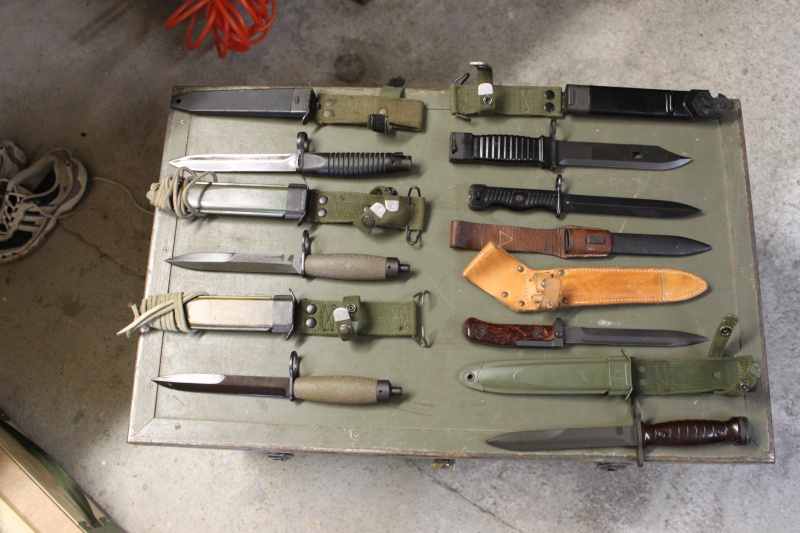 From the left upper corner:
Greek G-3 bayonet, Norwegian G-3 Type II, Norwegian G-3 Type I with wood-like scabbard, Italian BM-59 bayonet, Dutch KCB-70 M1,
Yugoslavian M56 and Czechoslovakian Vz.58.
US M7 bayonet and Spanish CETME-L: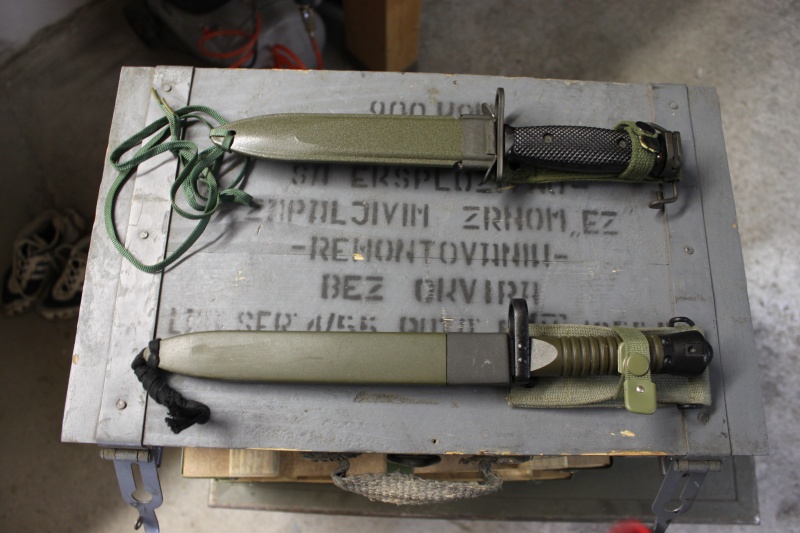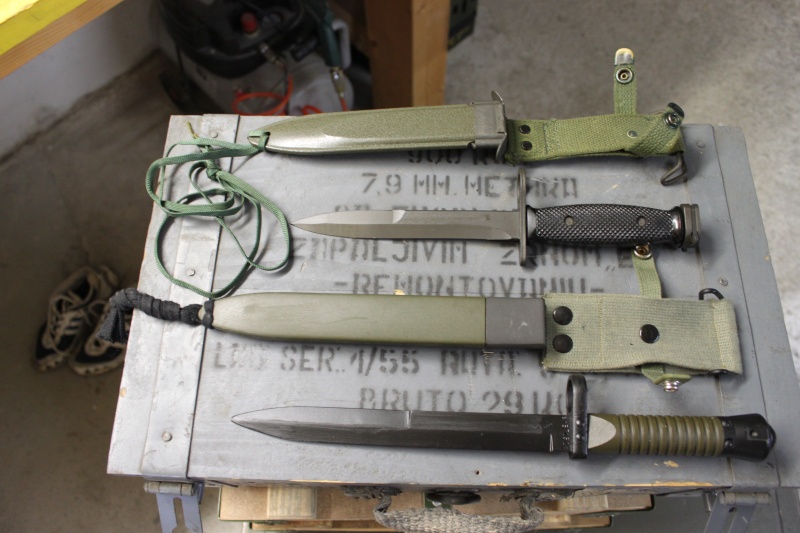 No bayonets but still cool,
Austrian FM78 and German KM2000: