Italian "German" style snow camouflage uniform set

CollectinSteve

ADMIN





Location

: New England, US


Registration date :

2009-03-08


Number of posts

: 6008


ripcord

Lieutenant Colonel





Location

: USA


Registration date :

2012-12-29


Number of posts

: 1805

Have seen Alpini wearing that snow pattern.

Always thought it was standard German issue, but this is clearly an Italian made uniform..

Nice catch..

S

CollectinSteve

ADMIN





Location

: New England, US


Registration date :

2009-03-08


Number of posts

: 6008

Thanks! Yup, at first I thought it was just Alpini using some BW issued sets, but I found some close up pics which showed it was definitely not BW. However, until I got my set I wasn't entirely sure if it was commercial production used by Alpini or military issue.

Steve

baldo

Corporal





Name

: simone


Age

: 40


Location

: Italy


Registration date :

2013-06-01


Number of posts

: 19

This pattern is called Aghi di pino (Pine needles) but i never understood official name.
1995 is the oldest contract I've found , post contract have a different pack cover and helmet cover ,all  sets have a net for hook to cover face.
70% of sets are sewn on the wrong side for this reason are used often reverse side.
Now this camo are used until exhaustion, replaced by Vegetato artico Mod.2005.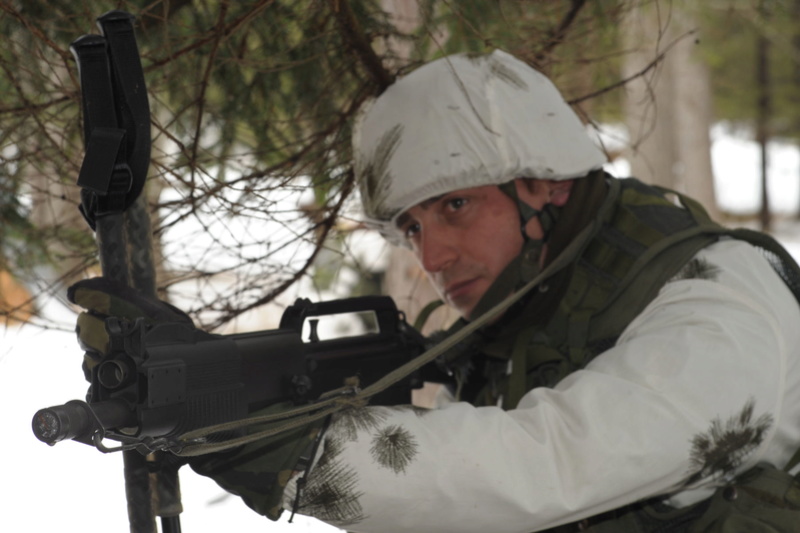 CollectinSteve

ADMIN





Location

: New England, US


Registration date :

2009-03-08


Number of posts

: 6008

Thanks for the info and the picture! Now I need to find the helmet cover

Steve

baldo

Corporal





Name

: simone


Age

: 40


Location

: Italy


Registration date :

2013-06-01


Number of posts

: 19


CollectinSteve

ADMIN





Location

: New England, US


Registration date :

2009-03-08


Number of posts

: 6008

PM sent

Steve