Now I've had this for awhile, and inquired a few people to no success, but I figured I might as well post this here just in case.
I acquired this maybe a year or two ago, it is a "drive-on rag" (very large bandanna) in a camouflage pattern that, color-wise, closely resembles a lot of the Fang camouflage I have.
I've taken to calling it "Japanese Amoeba" until the day might possibly come when it might be identified.
I won it on ebay from an old Marine, who told me it was given to him by a JSDF paratrooper back in 1983 when he was stationed there. The rag unfortunately has no stamps, tags, or markings of any kind on it so there is no way to tell who made it, and I've not seen a single photo featuring one.
Countries using bandannas and scarves in unique camouflage patterns to the standard uniform have given me hope that it might possibly be something unique, or at the very least an obscure, private-purchase approved item, however for my own sanity I've convinced myself to believe that it's some commercial item of no value until proven otherwise.
ANY info, speculations, or opinions are welcome!
As I unwrapped it, compare the size and length to the shipping packet
Vertical
Horizontal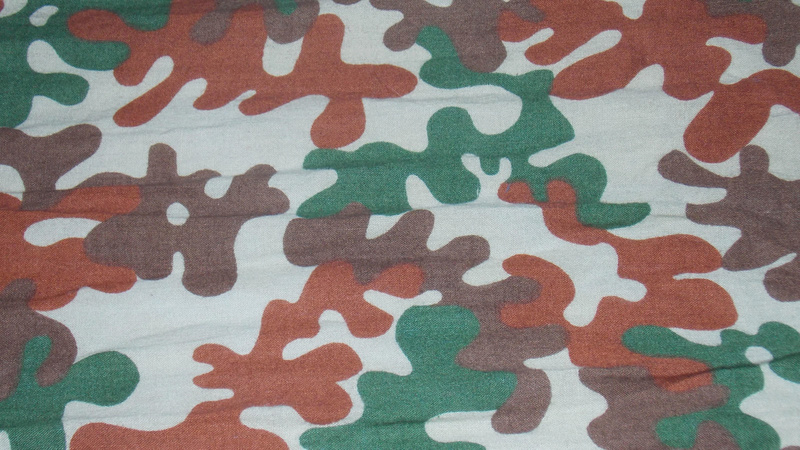 And lain on some Fang for comparison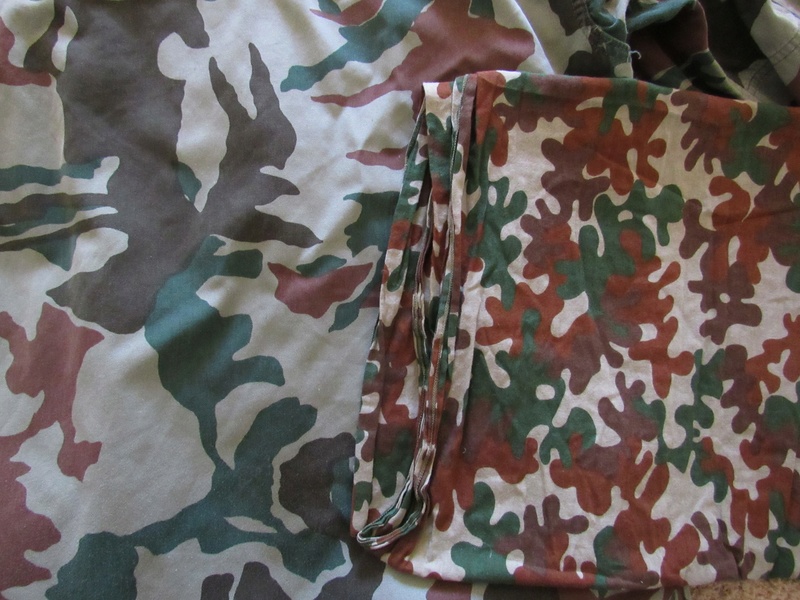 Enjoy!
-Nate