Since I managed to dig out some stuff at a dumpstore today, I now have both uniforms complete. Of course, as is customary, these rare things
reside way at the bottom of a big crate of very similar looking and very common M78 pieces.... But at least tunneling down was worth it.
So the first one, I call it "M75" since I have never heard a confirmed name for this, mainly since almost nobody cares about this type, instead
looking at the also rare M76 suits.
Today I found both this shirt and the trousers, and also saw trousers from the same maker dated 1974, meaning this type either started being
made late in 1974, or in 1975, which is the earliest confirmed year for now.
It's basically an M58 cut suit but instead of HBT it's made in different fabric, the same type seen on the later M76 and M78.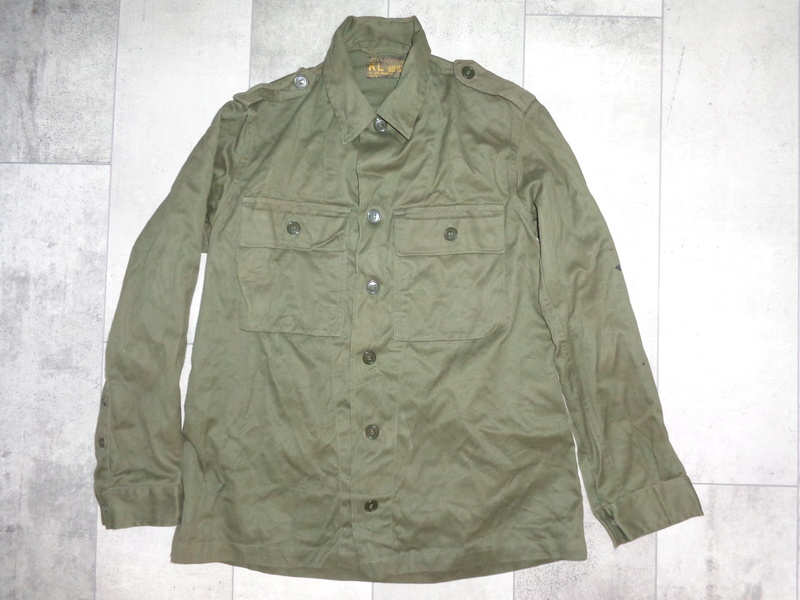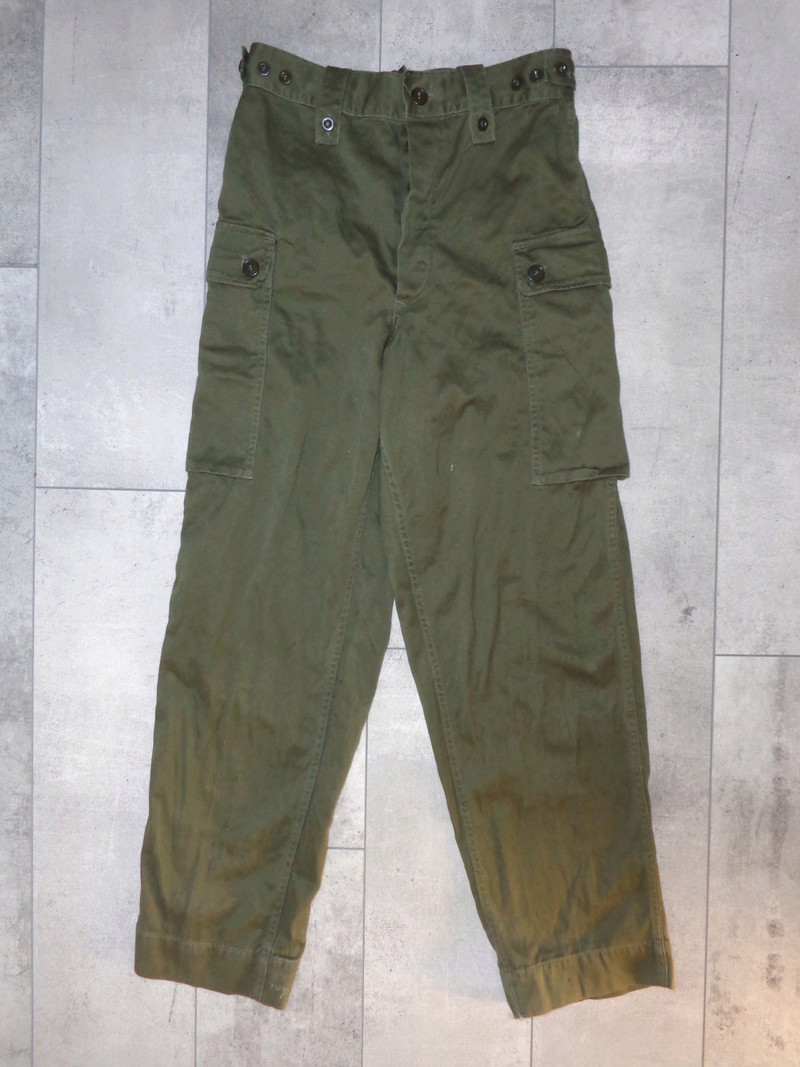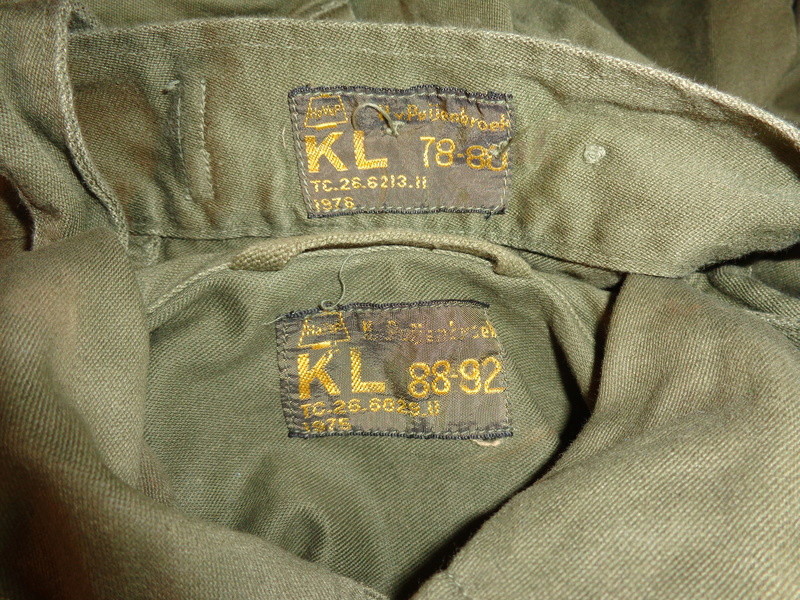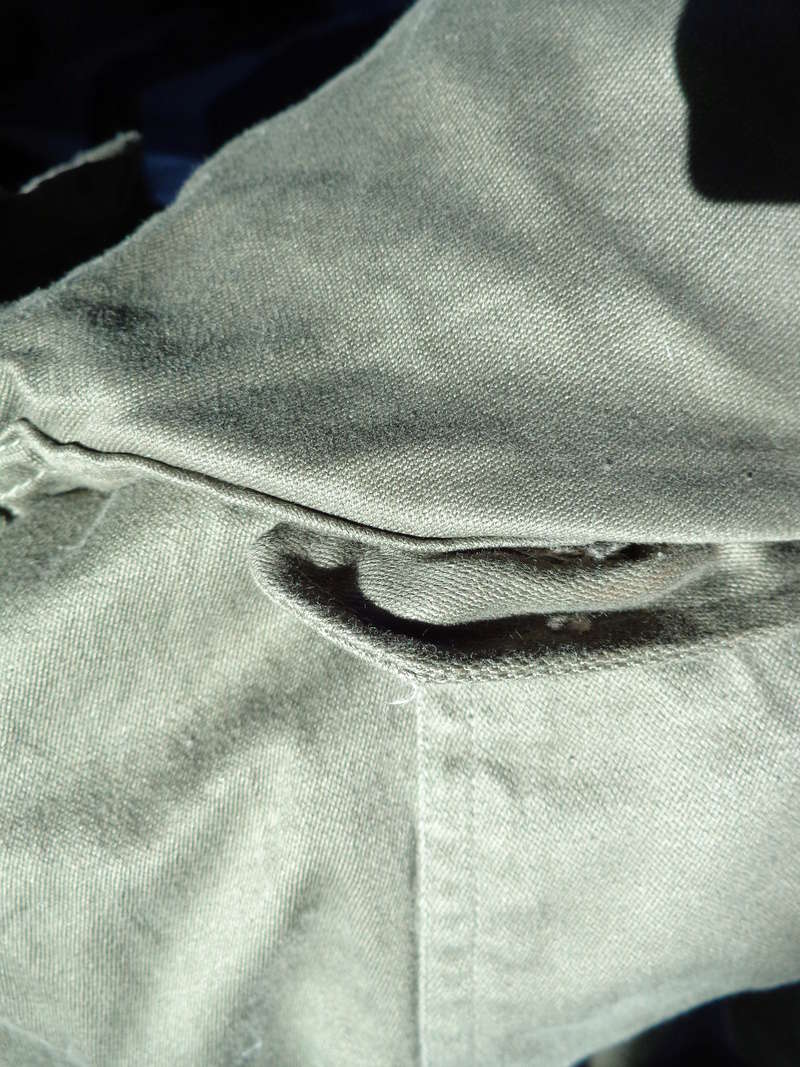 And then the M76, of which I already had the shirt, and now found trousers to go with it.
The shirt is very different from both the M58 and "M75" in that it has pointed pocketflaps, the bottom of the pocket also isn't
bellowed anymore, and the fly now has hidden buttons.
I've actually only seen these dated 1977 and 1978, after which is was replaced by the M78 uniform, which did away with the
pointy flaps again, but also with the normal buttons, instead having small pressbuttons all over.
The M78 pants didn't change a whole lot, biggest changes being pocketflaps got a little taller and a small bandage pocket was
added to the lower leg.
You can ignore the French CCE pants, I simply found those in the same place. First time I find a large size actually.