These belong to a friend of mine. Cut is like the old fatigue pants, with 2 front pockets and 2 rear button closure ones with flaps. Material is a thin cotton. More like an early poly/cotton. Tag is marked with maker info and size. I've seen this tag in some early ERDL's and RDF's.. Legs are folded up in these. I had 1 shot to get the pics.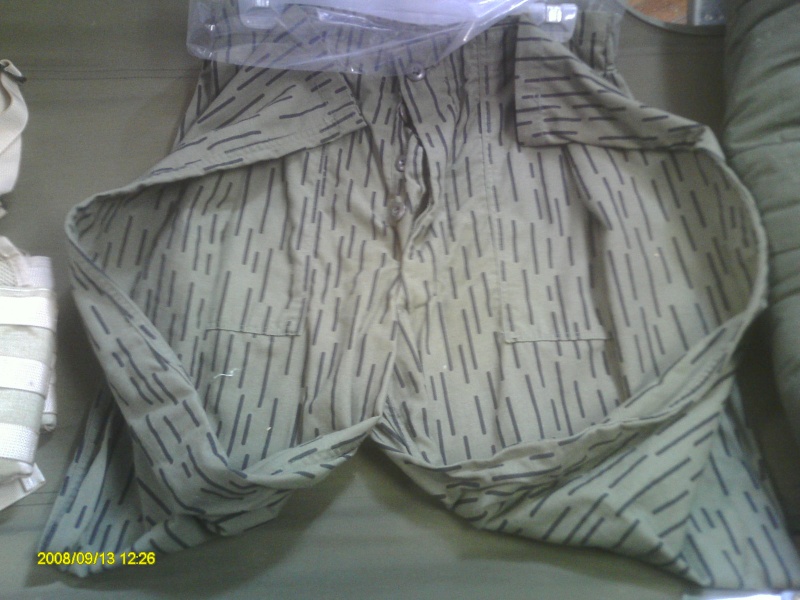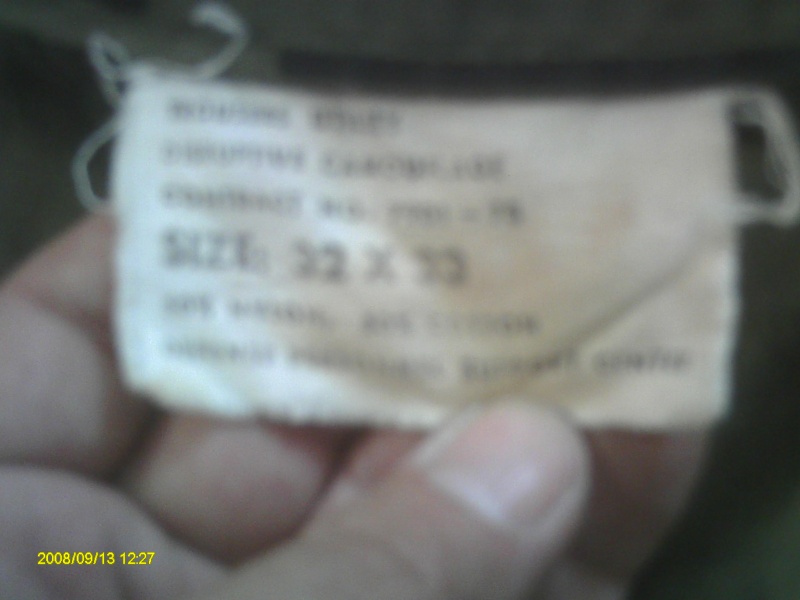 The label..best I could do.. The others came out blank.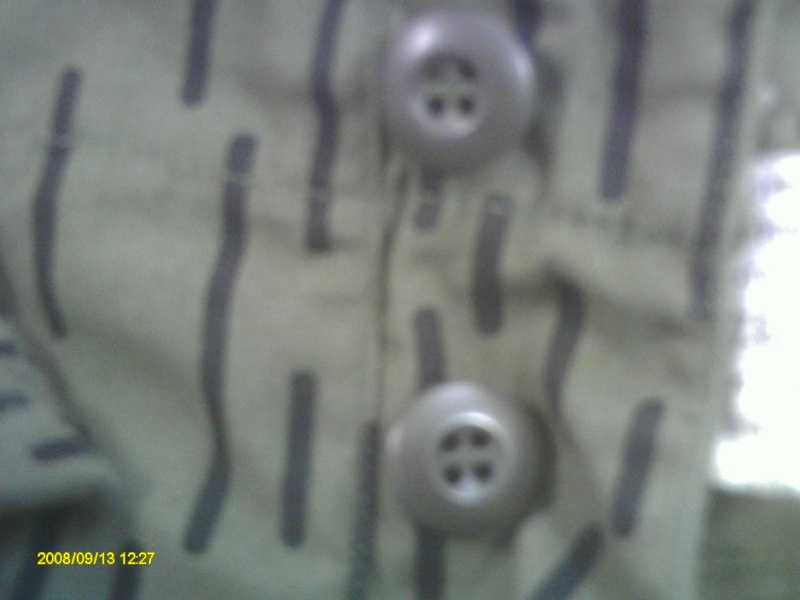 Typical US buttons.
This is not marked as Experimental, but was done as a test run when Germany developed thiers. These came with a group of things from an 8th Div. vet who served in Germany in the early 70's. Apperently a few were sent over for evaluation and trial runs.. Very neat regardless. Wish I owned them.
Fins..