ROK Marine HBT Camo Shirt

1stDivVet

Lieutenant Colonel





Name

: Fins...


Age

: 47


Location

: my own personal Bannerman's armory


Registration date :

2009-03-24


Number of posts

: 2023

Nam era ROK hbt shirt with ROK Marines logo on left pocket. Frogskin camo pattern. Mint/un-issued condition.
The ROK Marine stamp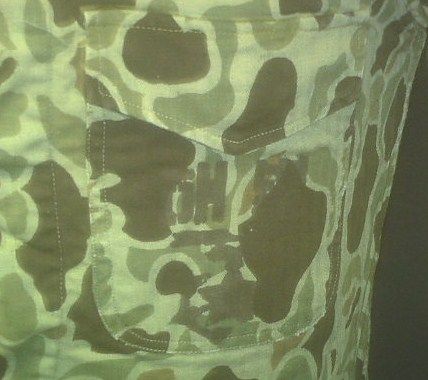 _________________
If i'm the stupid one, why do they have a book with pictures of the militaria and I have the real things??

Camo_fiend

MODERATOR





Name

: Ben


Location

: The other side of the big pond


Registration date :

2009-07-22


Number of posts

: 2665

Awesome shirt! Where do you keep finding all this cool stuff?


_________________
Interested in any European digital camo.

See my collection online: http://benscamo.webs.com/