patches

vicka1971

Officer Candidate





Location

: usa.TN


Registration date :

2010-05-02


Number of posts

: 588


vicka1971

Officer Candidate





Location

: usa.TN


Registration date :

2010-05-02


Number of posts

: 588

Pogranichniye Voiska[img]
[/img]

vicka1971

Officer Candidate





Location

: usa.TN


Registration date :

2010-05-02


Number of posts

: 588


vicka1971

Officer Candidate





Location

: usa.TN


Registration date :

2010-05-02


Number of posts

: 588

Combat divers/specnaz[img]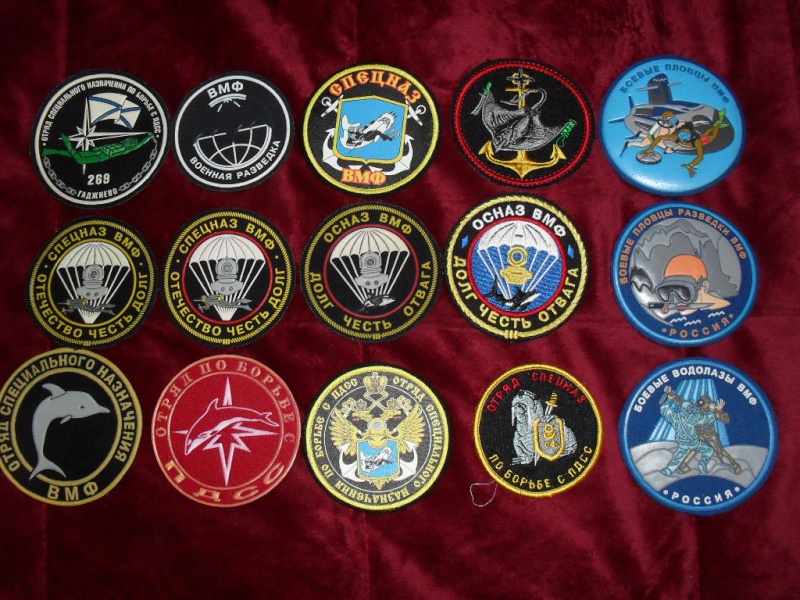 [/img]

panzerwerk

Colonel





Name

: Steve Hoeger


Age

: 50


Location

: California , U.S.A


Registration date :

2009-02-16


Number of posts

: 3068


vicka1971

Officer Candidate





Location

: usa.TN


Registration date :

2010-05-02


Number of posts

: 588

Hey Thanks. Later on ,I will add some of airborne and recon/specnaz patches too.


Delta 66

Corporal





Location

: New Zealand


Registration date :

2011-04-18


Number of posts

: 60

Hi, sorry to Necro on this, but what are the red patches with the bats on them in the second row of the first pic?

Very nice collection! Do you have swaps? Cheers!

vicka1971

Officer Candidate





Location

: usa.TN


Registration date :

2010-05-02


Number of posts

: 588

Thanks. The patch "red with bat" and with ODON letters( Recon unit of Separate Special purpose division of Ministry of Interior Affairs). Yes, I have some patches for trade. Just let me know .Vitalis

Delta 66

Corporal





Location

: New Zealand


Registration date :

2011-04-18


Number of posts

: 60

vicka1971 wrote:Thanks. The patch "red with bat" and with ODON letters( Recon unit of Separate Special purpose division of Ministry of Interior Affairs). Yes, I have some patches for trade. Just let me know .Vitalis
Cheers for that, nice patches! Will PM you