Dutch desert trousers (originally posted by ys2003)

ADMIN

ADMIN





Location

: United States


Registration date :

2009-02-12


Number of posts

: 247

hello
more pictures dutch desert trousers
miliman

Philip

ADMIN MODERATOR





Age

: 31


Location

: Austria


Registration date :

2009-02-17


Number of posts

: 3025


_________________
http://philipscamocollection.npage.at/

oss.capt

Corporal





Location

: Europe


Registration date :

2009-02-22


Number of posts

: 15

ADMIN wrote:hello

more pictures dutch desert trousers

miliman
This are modified trousers that were worn by a Special Forces member.
As you can see the right leg pocket is removed, for the sidearm holster. And the left leg pocket has been moved to the front of his leg. This was used for carrying a map.
The new pocket on his left leg is one removed from 'Arktis' trousers, and is used as a dump bag for his empty magazines.
Thanks for posting!

CollectinSteve

ADMIN





Location

: New England, US


Registration date :

2009-03-08


Number of posts

: 6157


jeva

Sergeant





Location

: Holland


Registration date :

2010-01-15


Number of posts

: 262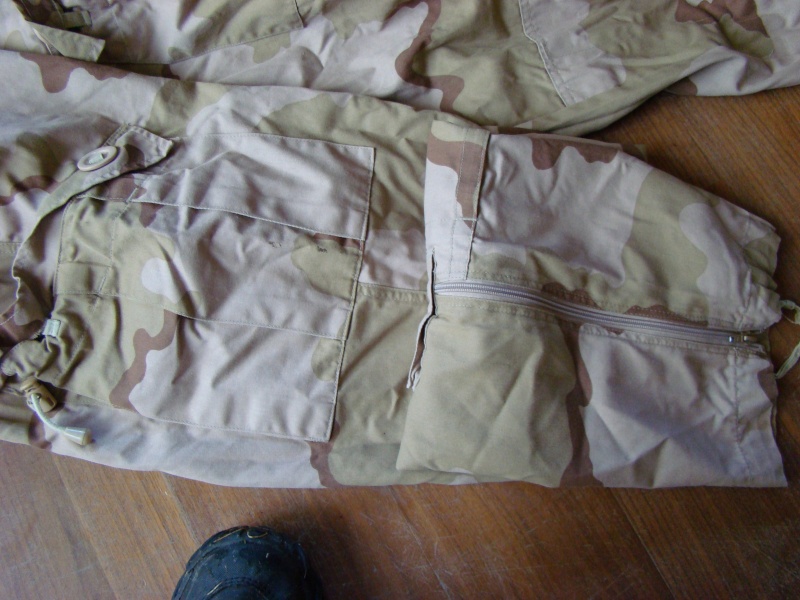 this is a trial pair of pants.Its 1 out off 150 made.
Its a complete turn around on Kl gear. zippers on the bottom.Bandage pockets on both legs.Slanted pockets with Canadian buttons and with elastic rope to secure the legpockets .reinvorced ass piece.standard pockets and velcro adjusters.
MOST IMPORTANT the jacket and pants are treated with permethrine.Anti bugs.