For some reason Canadian WWII helmets seem to be scarce, at least around here.

This particular helmet was made by the Canadian Motor Lamp Company and is marked CL/C 1942 96 on the brim.
The liner is marked V.M.C (Viceroy Manufacturing Company), II, and the date of 1942.
Unfortunately, the top retaining nut looks to be replaced and the helmet is missing its chinstrap. Hopefully I can find replacements in the future.

Helmet: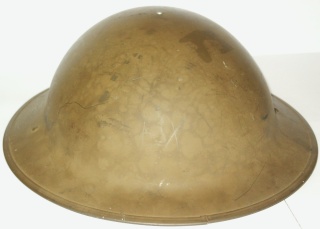 Helmet Inside: