I thought I would share this piece as I'm still confused at it myself.

Over the summer a flea market vendor was selling this particular M-35 helmet. The large shell hole on the left side was patched with duck tape and tinfoil (looked to have been there for quite a while), sloppily painted gray with hand added SS runes, lots of rust, and sand added to the gray paint. The seller said he picked it up at a estate sale and would sell it for $15, the same price he paid.
I stripped and sanded the helmet down to bare metal (there was no original paint left)and put lots of primer and coats of Krylon for future protection.The helmet is still very solid and retains it's shape well.
Here is a left profile shot showing the largest of damage.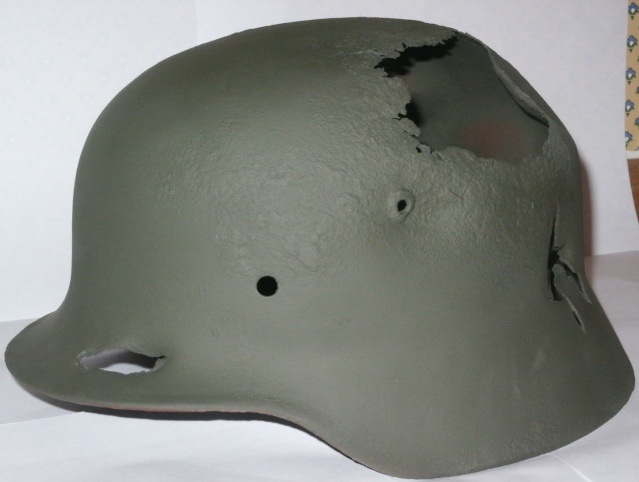 Right profile shot and cleaner then the left.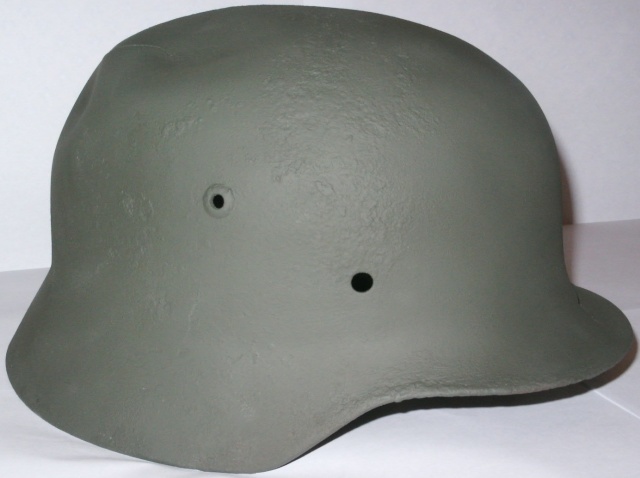 Reverse of helmet showing one entry hole towards the bottom of helmet, also several dents and a stress crack towards the top.
And finally the interior the of helmet. Not much left but the separately applied vent holes.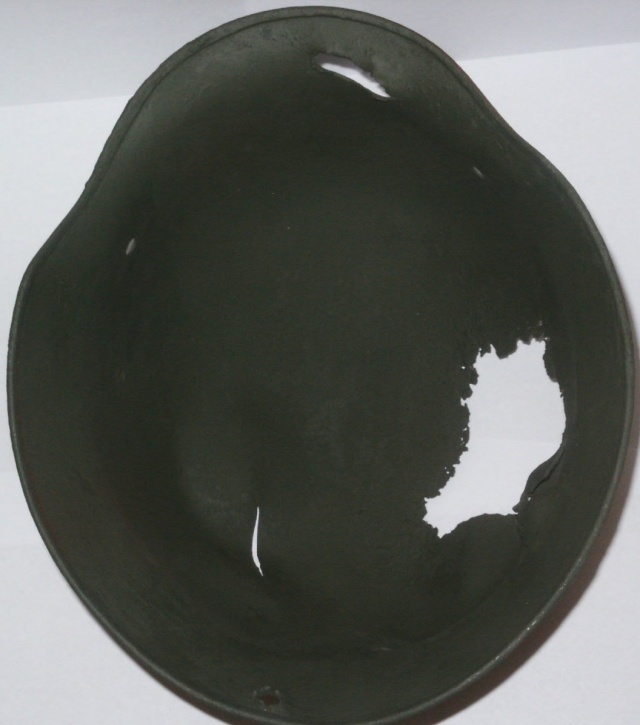 Unfortunately the history of the helmet is lost. Perhaps it was shot up in battle or by a couple of hooligans in the woods? Perhaps it was a grave marker helmet taken by a tourist after the war? Hit with a pickax?
Regardless, it makes a nice paperweight