Spanish sahara legion camouflage

vonstuck

Colonel





Location

: FRANCE


Registration date :

2010-03-30


Number of posts

: 2716

Often named Spanish sahara legion pattern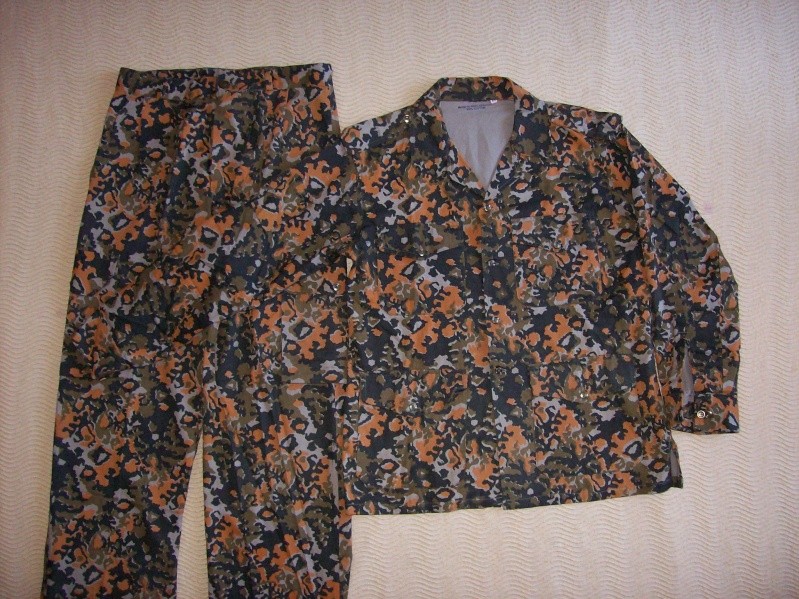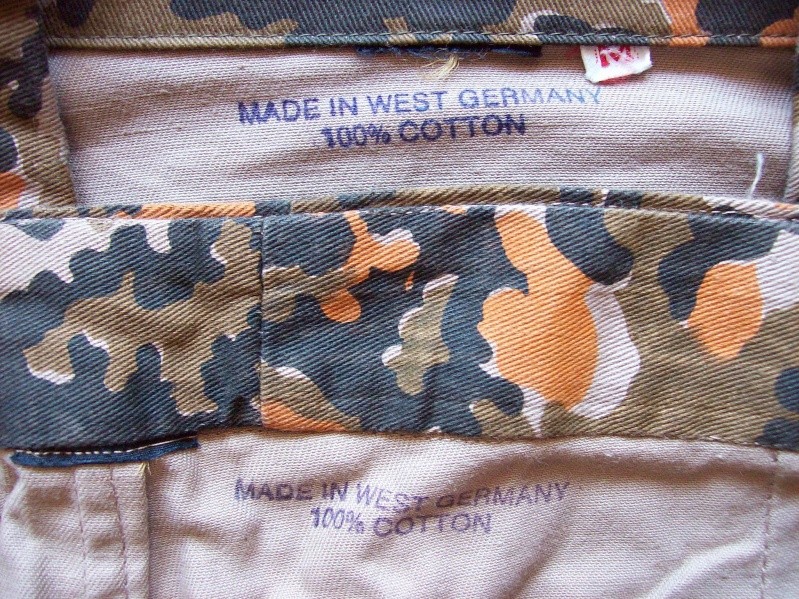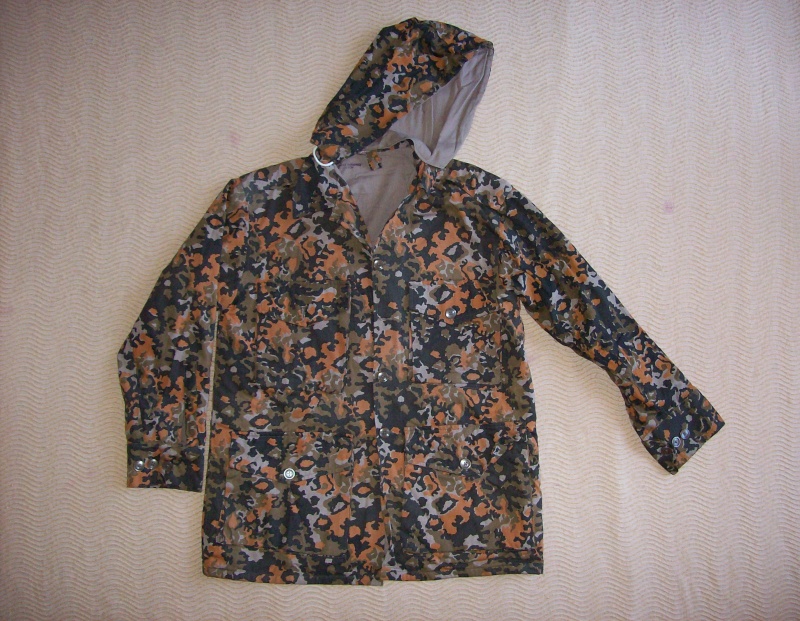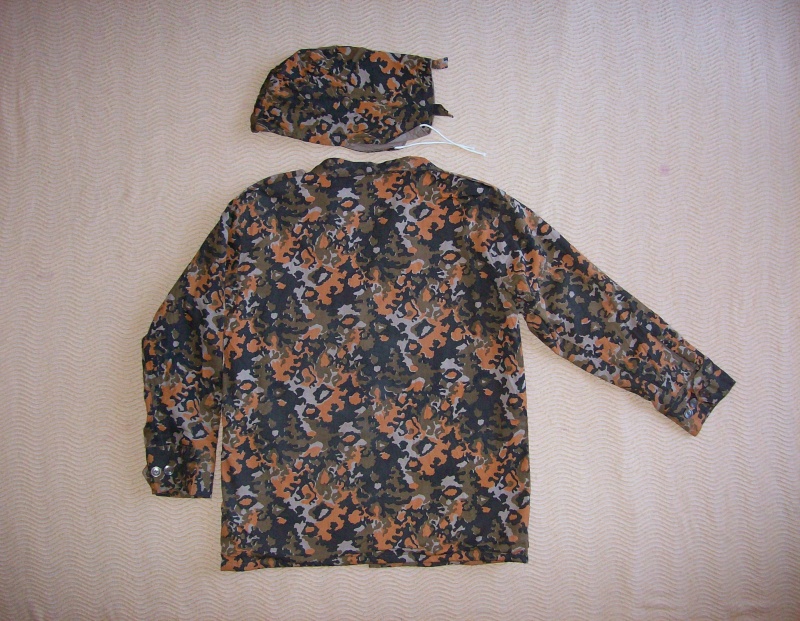 Philip

ADMIN MODERATOR





Age

: 31


Location

: Austria


Registration date :

2009-02-17


Number of posts

: 3025


_________________
http://philipscamocollection.npage.at/

Easy Gee

Colonel





Name

: Gary


Age

: 49


Location

: UK


Registration date :

2010-06-12


Number of posts

: 3591

So who makes it ?, and why is it known as Spanish sahara Legion pattern,more info would be good!!

Interesting Pattern,never seen it before!!

CollectinSteve

ADMIN





Location

: New England, US


Registration date :

2009-03-08


Number of posts

: 6169

A ton of this stuff was brought in by Joe Francis in the 1990s. It is made in West Germany and nobody I know of can give any background information on it. Other than it was never used by Spanish military. There are four known pieces in this camouflage:
1. Four pocket shirt
2. Four pocket jacket
3. Trousers
4. French style swallow tail hat
You can see a picture of the hat in my collection here:
It is a very interesting camo pattern, but one washing and it fades pretty quickly. I've got a used set on hand that I'm parting with.
Now I have to double check if my jacket has the button on hood! I don't think it does

Steve

koalorka

Lieutenant Colonel





Location

: Canada


Registration date :

2010-05-22


Number of posts

: 1713

Interesting, but I think I recall a discussion elsewhere that it was strictly a private market venture, not used by any Spanish forces.

CollectinSteve

ADMIN





Location

: New England, US


Registration date :

2009-03-08


Number of posts

: 6169

100% commercial is the only way to think of this stuff. No ties to military at all, not even as "trials" or otherwise. Not until someone comes up with hard evidence

Steve

Easy Gee

Colonel





Name

: Gary


Age

: 49


Location

: UK


Registration date :

2010-06-12


Number of posts

: 3591

Thanks Steve, as much as I thought really, but still good to get confirmation