Belgian copy of Brit '37 Pattern webbing

Bolty717

Sergeant





Name

: Bolty


Location

: New Zealand


Registration date :

2012-11-22


Number of posts

: 253

Found this on TradeMe a NZ auction site. last picture has the ABL print.

http://www.trademe.co.nz/antiques-collectables/militaria/wwii-earlier/auction-963480125.htm

Gulf91

Colonel





Age

: 45


Location

: Wales


Registration date :

2011-05-13


Number of posts

: 3701

Just bought a nice E Tool with carrier.

The carrier is a US 1944 dated one re issued and fitted with Belgian belt hanger. The tool itself is unstamped and the head was painted matt black and fitted with some form of Biohazard stickers!!!!

Have removed the stickers and they removed the paint underneath to see its in its life had at least 2 different green repaints(fancy trying to remove all the matt black paint).

Most worryingly is half of the handle has been taped up with what looks like black pvc insulating tape and am itching to remove it but am guessing its there for a reason,to cover up some damage maybe?


Gulf91

Colonel





Age

: 45


Location

: Wales


Registration date :

2011-05-13


Number of posts

: 3701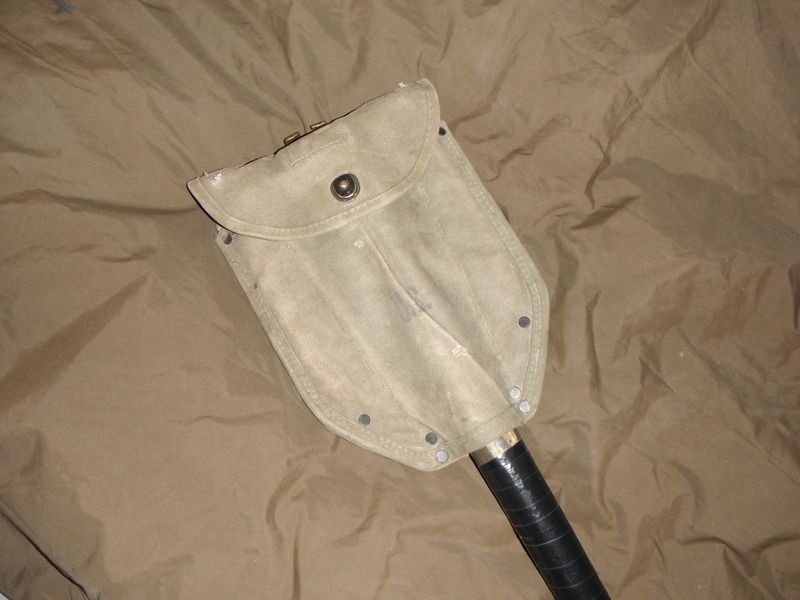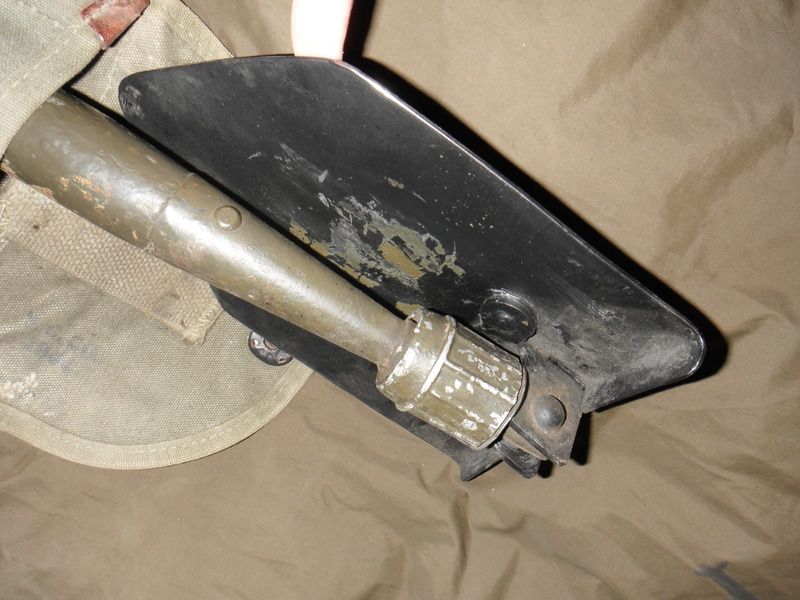 thunderchild

Senior Sergeant





Age

: 44


Location

: uk


Registration date :

2013-04-21


Number of posts

: 344

what a great thread ,richard i too can not see the E tool carrier in the first kit picture