My BW collection

Tophe

Corporal





Location

: Belgium


Registration date :

2011-05-25


Number of posts

: 35


CollectinSteve

ADMIN





Location

: New England, US


Registration date :

2009-03-08


Number of posts

: 5973

Interesting! I don't think I've seen one with velcro sewn onto the breast. Are you sure it is dated 1987? That was when they were still in early testing of Flecktarn. I'm curious to see what the label looks like. Germans are very good at marking trials pieces with "TrVsu", "TruVsu", "Truppenversuche", or "Ep..." something or other. I can never remember the last one

Steve

Tophe

Corporal





Location

: Belgium


Registration date :

2011-05-25


Number of posts

: 35

Well, there is nothing like that :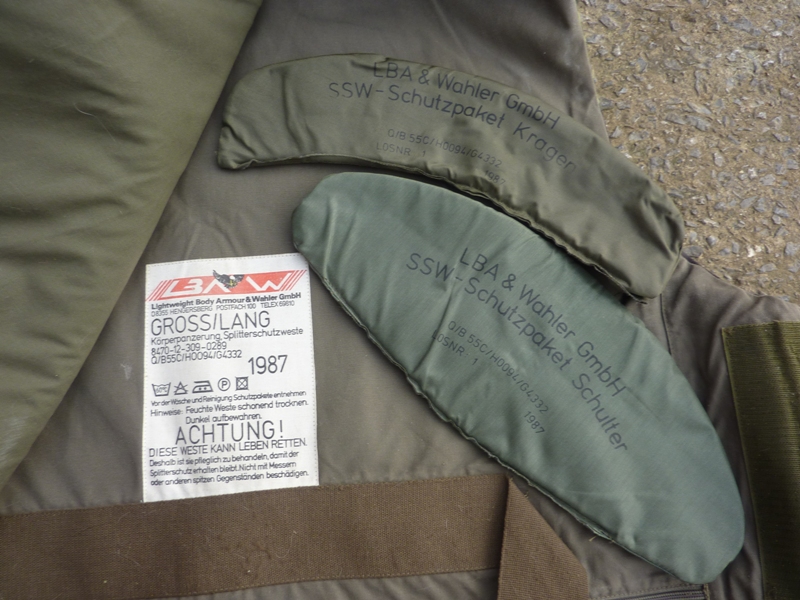 But the "los" number on kevlar panels is quite interesting...
Is it be possible that it's a piece of the very first los of fragvest produced ???
Basically, it was a mistake. I ask for a mittel/kurz vest and they sent me a gross/lang. I was close to sent it back and ask for refund but somethings stop me :
- Production date : 1987, since flecktarn was officially adopted around 1989 (most websites).
- Strange looking flecktarn : the colors looked like the belgian variation (far away in fact).
- Aramid los number 1...
At that time, I couldn't find any information, so I keep it.

CollectinSteve

ADMIN





Location

: New England, US


Registration date :

2009-03-08


Number of posts

: 5973

Wow! Yes, definitely keep that one

It appears to be something made for the trials even though it doesn't say that. I have a gray version from earlier (1986? I can't remember), so I can confirm the design is certainly consistent with 1987. I'm still surprised there is no TrVsu indication on the label.
The colors of BW Flecktarn aren't consistent, especially after being worn and washed. But you are correct, it has more of a Belgian look than the traditional BW look (though this is not Belgian).
Flecktarn was not adopted until 1989, for sure. However, mass production didn't start until 1990 or 1991 (I forget which). From 1987-1989 the Germans engaged in large trials, initially with both gray and Flecktarn types for the 1987 trials. They made a lot of different things during this period.
Steve

Tophe

Corporal





Location

: Belgium


Registration date :

2011-05-25


Number of posts

: 35

And now, my two new old vest :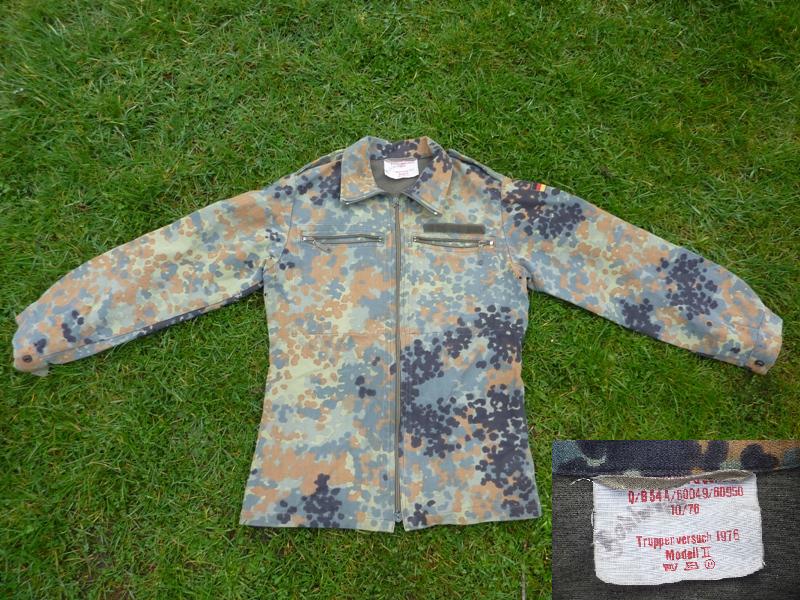 MARQUARDT & SCHULZ, Truppenversuch 1976, Modell II
The cut is very unusual and the fabric seems to have wool inside. The vest is quite heavy.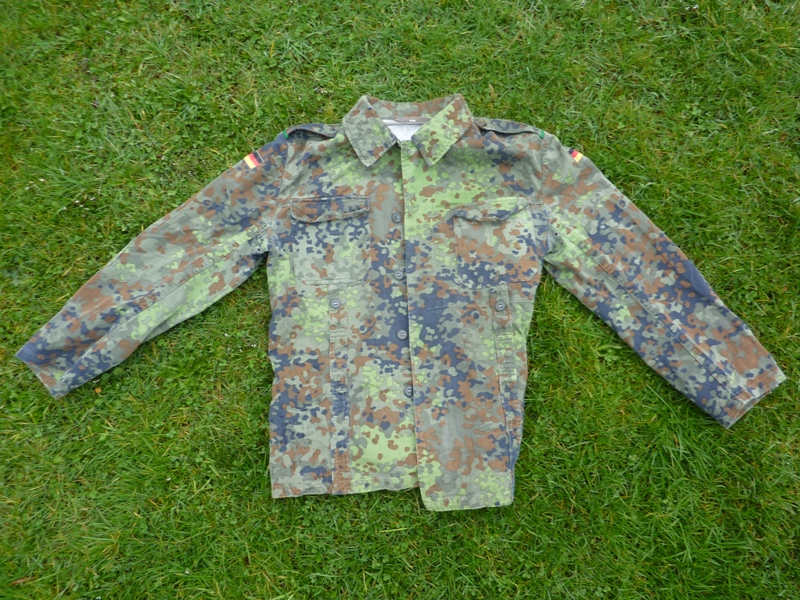 Is it "THE ONE" ???
Flecktarn A klein, Truppenversuch 1976 ???
I found only one picture on the web and it looks like the same (cut, clour, pattern) but I didn't have any label inside the vest to be sure.

Albano

Sergeant





Location

: Portugal


Registration date :

2011-12-02


Number of posts

: 236

Nice jackets. First time i see one like the one on top. Looks like a fleece.
Would like to know more about it if anyone be so gentle to do so. Thanks in advance.

Best regards

.

CollectinSteve

ADMIN





Location

: New England, US


Registration date :

2009-03-08


Number of posts

: 5973

I recently became aware of the Flecktarn B (Gross) Modell II. Apparently it was intended for naval forces providing security on board ships. What the US would consider "Marines". It is the only variant of the TruVsu 76 basic 5 models as far as I know.

Steve