Nepal Patterns

drmatz

MODERATOR





Name

: danilo matz


Age

: 41


Location

: USA


Registration date :

2009-02-16


Number of posts

: 2103

some images of uniforms worn by nepalese troops














_________________
dmatz


http://picasaweb.google.com/danilomatz

CollectinSteve

ADMIN





Location

: New England, US


Registration date :

2009-03-08


Number of posts

: 6179

Nice shots! Looks like there are two police uniforms:

1. DPM
2. Woodland/Swirl

I'm not sure, but it might be that there is a blue dominant version of #2. At least it looks like the guy on the left in the first picture is wearing a uniform that is significantly more blue than the guy on the right (and in other pics).

Steve

CollectinSteve

ADMIN





Location

: New England, US


Registration date :

2009-03-08


Number of posts

: 6179

Here is a set made in typical Chinese commercial style, but with what is probably the same cloth used by the real Nepalese uniforms. Comparison below is real (used) Nepal on the left, Chinese knock-off (new) on the right.
Steve

escammo

Junior Sergeant





Name

: Erick


Location

: Pacific Northwest - USA


Registration date :

2009-02-23


Number of posts

: 165

This uniform was brought back from Somalia by a U.S. Soldier who was on UN Duty in Africa in 1993. Nepal had a contingent of soldiers in Somalia as a part of the UNITED NATIONS OPERATION IN SOMALIA (UNOSOM).

vonstuck

Colonel





Location

: FRANCE


Registration date :

2010-03-30


Number of posts

: 2728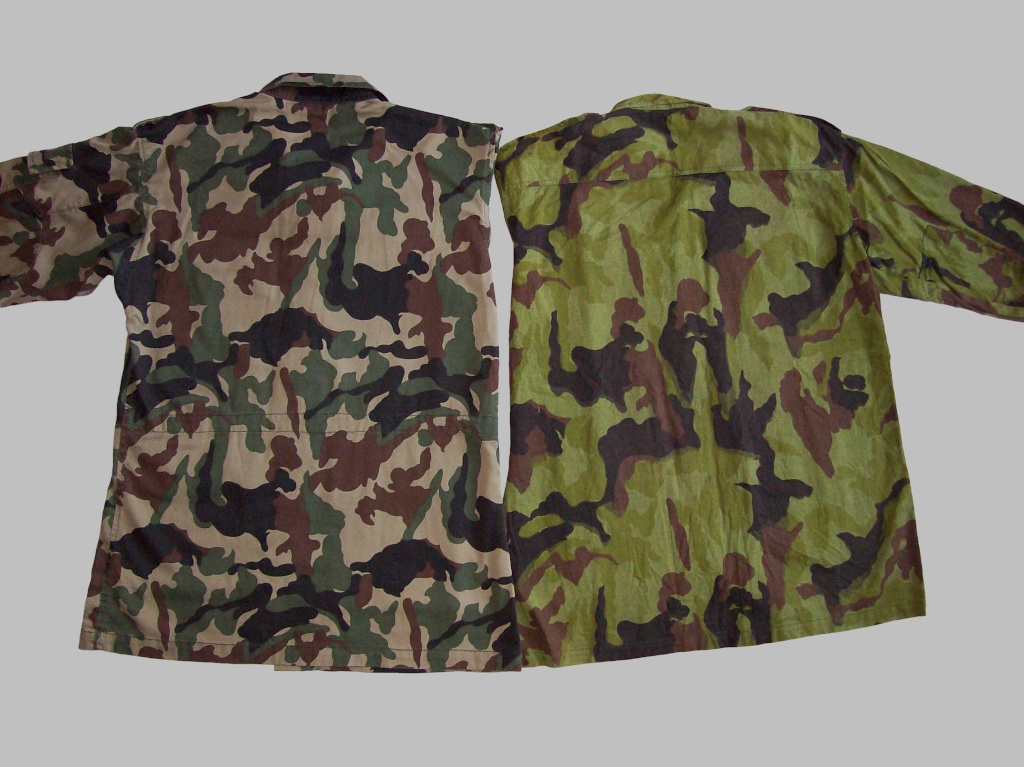 http://vonstuckcamouflage.free.fr/nepal.php