Tac-up gear M90 Bush Hat

Easy Gee

Colonel





Name

: Gary


Age

: 49


Location

: UK


Registration date :

2010-06-12


Number of posts

: 3591

Hi Guys.
Here's another commercial hat from my collection, enjoy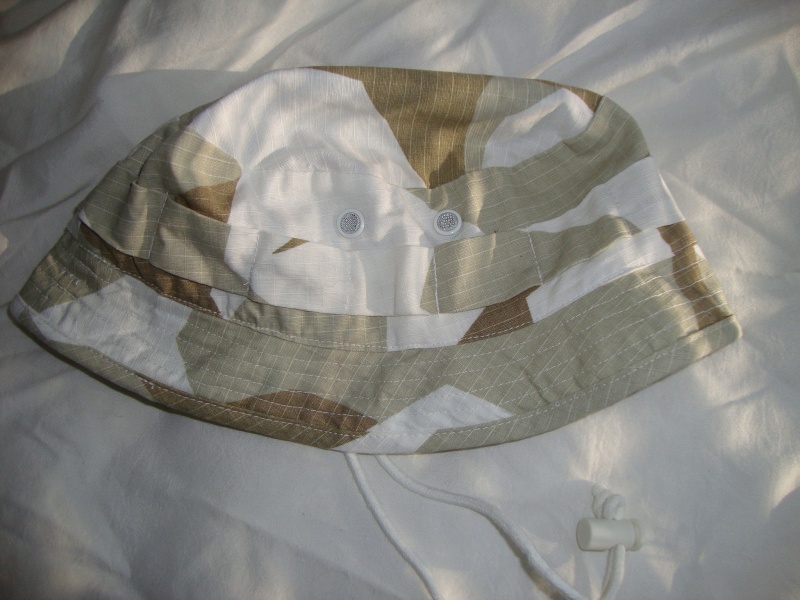 Bury_Dave

Senior Lieutenant





Name

: Dave


Age

: 54


Location

: Cambridge , UK


Registration date :

2012-02-14


Number of posts

: 822

They seem to make good kit but does it get used - or is it even permitted to be used - in operational theatres ?

Our ladds are very tightly controlled in what they can and cannot wear due as much as anything for health and safety and insurance purposes.

Dave

Camo_fiend

MODERATOR





Name

: Ben


Location

: Lefthand side of the Atlantic


Registration date :

2009-07-22


Number of posts

: 2687

Nice hat, Gary. I bought one of these hats last year; they're pretty neat.

Dave, re: wear of this gear in theatre -- I'm not sure of the regs for Swedish military and commercial gear. We have a Swedish military member here on the forum who may be able to further explain it.

_________________
Interested in any European digital camo.

See my collection online: http://benscamo.webs.com/

Easy Gee

Colonel





Name

: Gary


Age

: 49


Location

: UK


Registration date :

2010-06-12


Number of posts

: 3591

Many thanks Dave and Ben, really not sure if these are worn by the Swedes, I got it because it was cheap, and will be very useful on the Beach this summer..if we ever get a bloody summer



sh4pak

Junior Lieutenant





Age

: 45


Location

: Washington, DC


Registration date :

2012-04-23


Number of posts

: 626


alphaproduction

Junior Sergeant





Location

: Australia


Registration date :

2012-06-06


Number of posts

: 119

I have asked the same question to a Swedish NCO i know. his answer is

"If you do not wear the Crown clothes in battle, you will not get compensated if you got shot and/or killed."

Since i didn't go further than that, so i don't really know if he is joking or telling me the truth