today i had the fortune of attending the British Military Tournament in London, a grand display of the British Armed Forces showcasing the best of the ceremonial and combat units from all three services, prior to the grand event there were numerous unit displays and i stumbled across the Royal Engineers stand, there i had what could only be described as (brace yourselves).... a kitgasm. The divers had all their kit out and i immediately noticed these....
MTP Drysuit: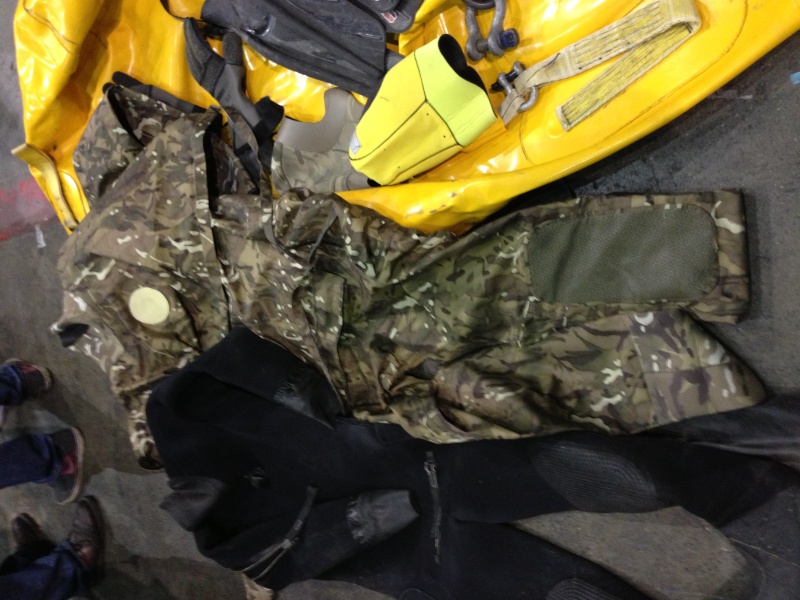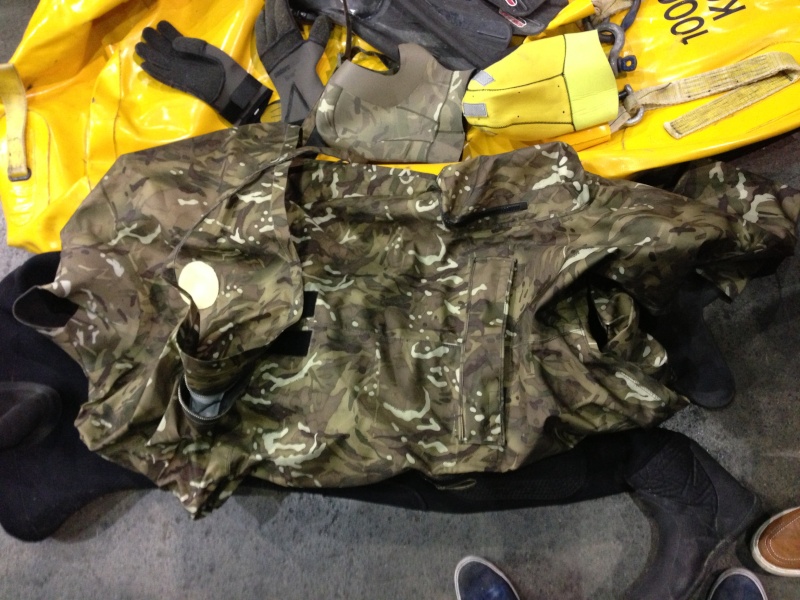 unfortunately i couldnt get many pictures as there were so many people touching it and moving it about etc, but from what i could gather its made from a thickish material, similar to goretex but had a different feel, and there was a large velcro flap closure pocket to the from on the waist, and two large zip closure pockets on the upper thighs. a very heavy duty zip does up across the mid torso so heaven knows how you actually get the thing on. in th top image you can see there are reinforced non-slip rubber knee pads and a large velcro patch on the chest, usage unknown.
MTP Hood:

you may have spotted it already but this is the thermal hood that accompanies the drysuit, not much to say, just made of th normal wetsuit type material.
this is what really turned me on, an MTP 'BCD' - i have dived once before so can give a little bit of basic intel on this, basically its a waistcoat to hold your tanks as well as being a buoyancy aid that you can fill with and empty of air to obviously take you up and down, it has built in removable weights that slot in around the waist and a large comfort pad on the back as well as plenty of adjustment straps and d-rings etc;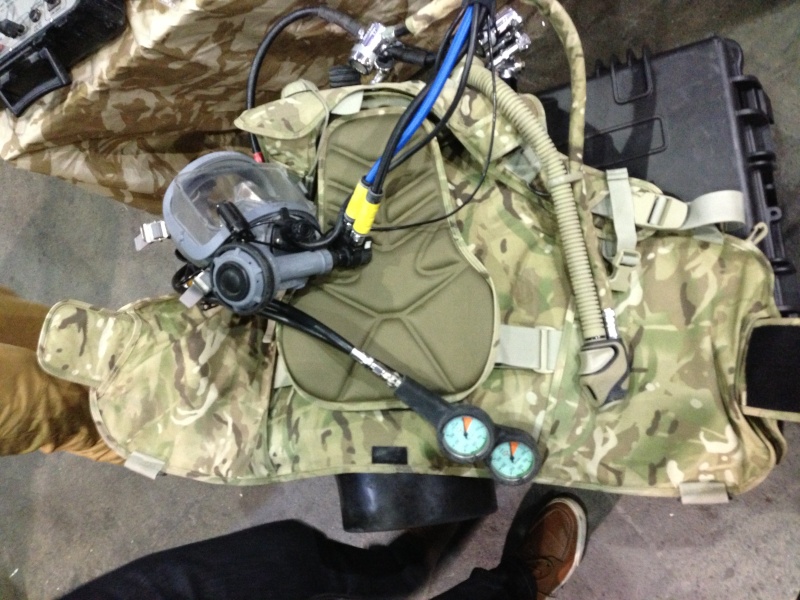 in this shot you can see how the normally black tubes get a nice mtp cover...

...as do the tanks on the back, pretty cool if i say so myself!