A quick soldiers five on this shirt in NZ use.
Acquired through the internet or swapping with British Soldiers these have been worn by Kiwis in Iraq,Sinai,Dubai and Afghanistan. The following pics are of the badges and combinations I have seen during my tour of Afghanistan 2012 (Crib 20), the general SOP was the ISAF badge on the right arm and at least a NZ type badge on the left arm weather it was a flag (any colour) or kiwi, one or two wore nothing at all.
The CAT Tourniquet was worn by most soldiers on the right arm and the patrol medics wore the red cross on the left, blood group and NKA patches were rarely worn other than a few camp dwellers with most just writing theirs on the flap. My rotation got 2 per person paid for through the system, we either gave them to the next rotation or binned them before flying home.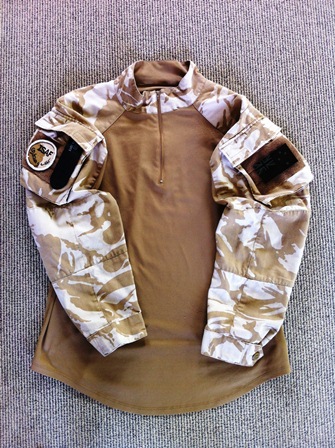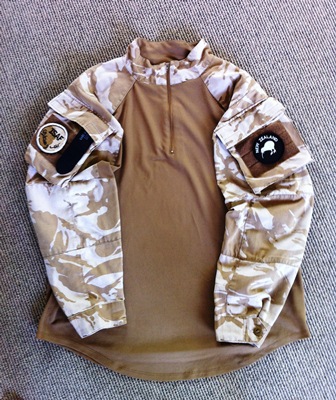 The 2 most common combinations.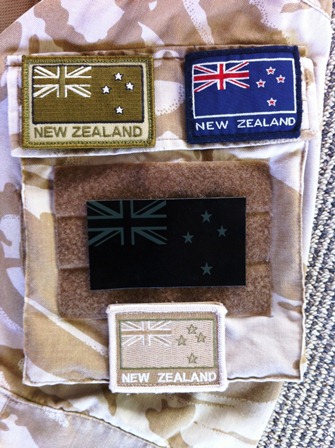 Any one flag was used - Issued coloured,olive drab and IR flags, the tan one is a commercial type.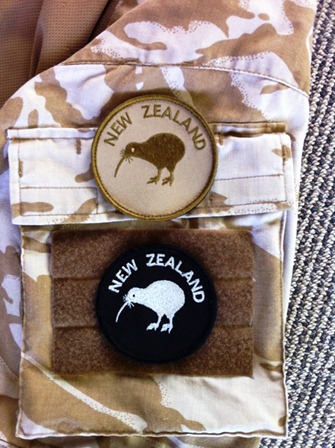 Issued black & white kiwi, the tan one is a comercial type.
Combination of both.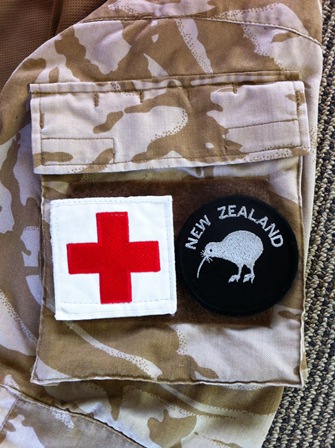 Red cross and Kiwi - Medics & Padres.