Hi All,
Bought this jacket on French eBay as 'genuine French issue', but upon receival there are a few questions lining up...
Label looks VERY commercial and says 'Type F2', though the cut is clearly F1, with its lower front pockets.
And though colours are spot on, this pattern is very different from regular French CCE camouflage, with a more rounded, horizontal and 'tight' print.
Labels and jacket: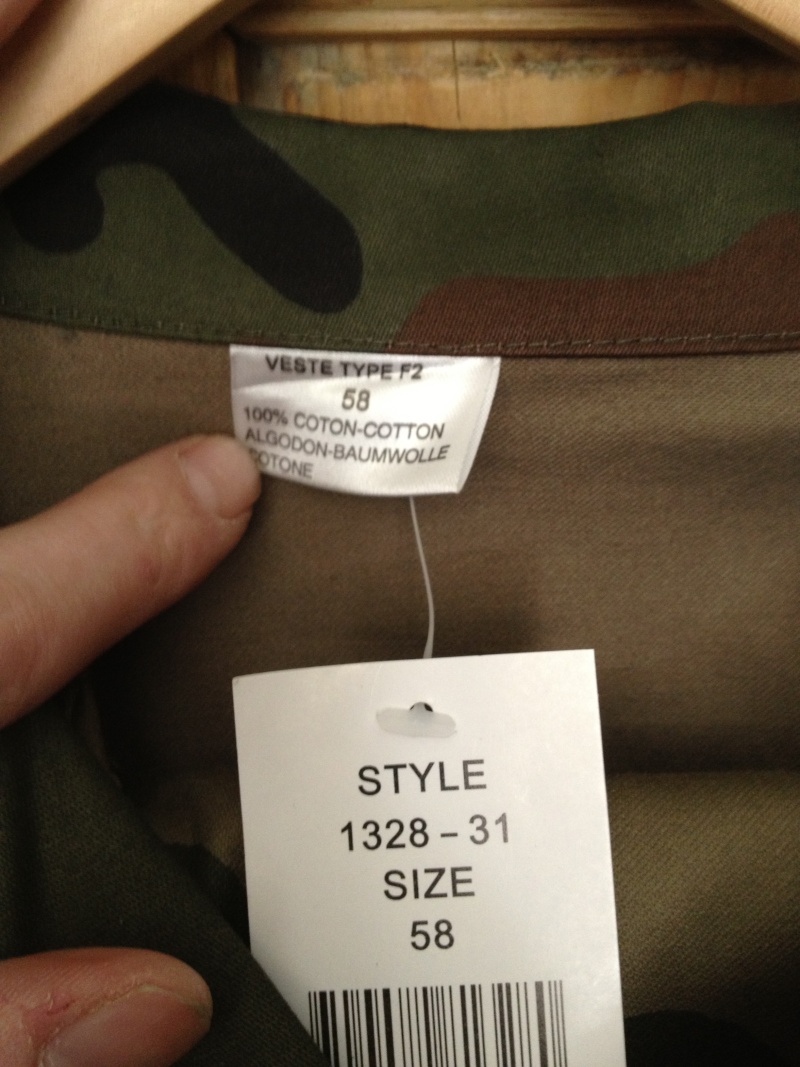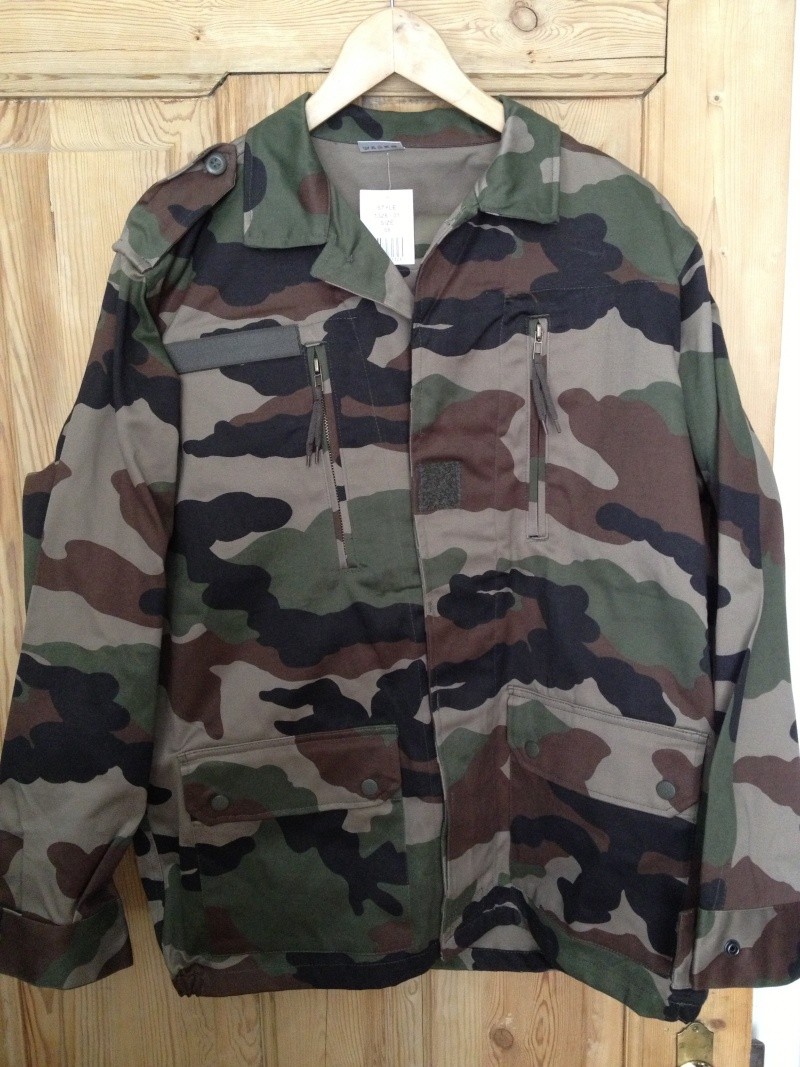 Comparison with a genuine French F2 jacket (on the right):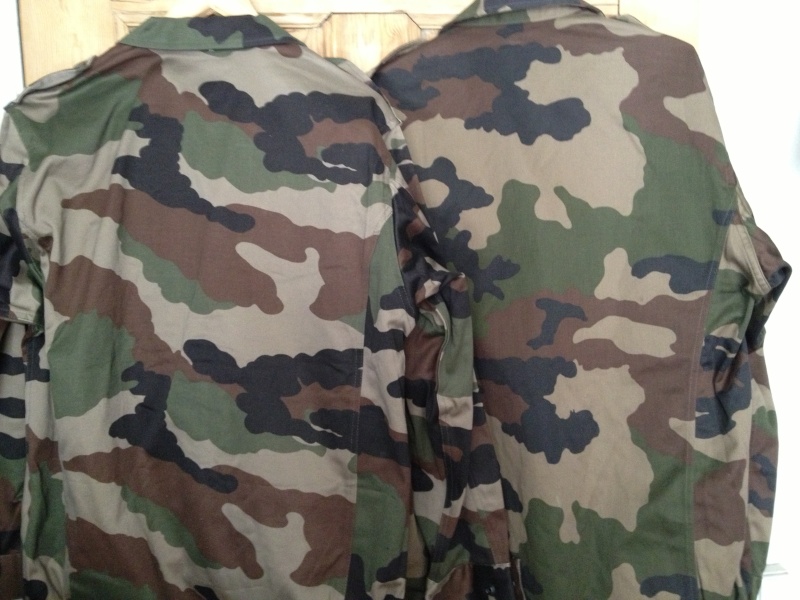 Now again, is this a pure commercial reproduction, or a from an African nation, please?
Any help will be greatly appreciated!
Cheers