I recently acquired some lapel pins from the Czech Republic for their Prague Castle Guard uniform.
However, I have no idea how I'm meant to attach them to the uniform;
anyone know how to do it?
The back of the collar pin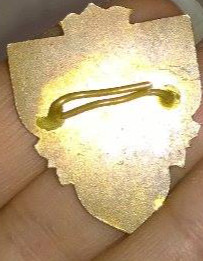 where it's meant to go on the uniform
any help would be appreciated.