Ok, this is not my area of expertise, so I am relying on the knowledge of my peers for this one. I don't normally go after helmets, especially in this kind of condition, but the serendipity of finding this in an antique shop in town was to cool to pass.
Here is what appears to be a WWII fixed bail, front seam M1 helmet (no markings though, that I can find). Now, was this a PLA re-issue item after Nationalist Chinese, or is it a 1980's Taiwanese copy as suggested by some other collectors?
Thanks for the help in advance!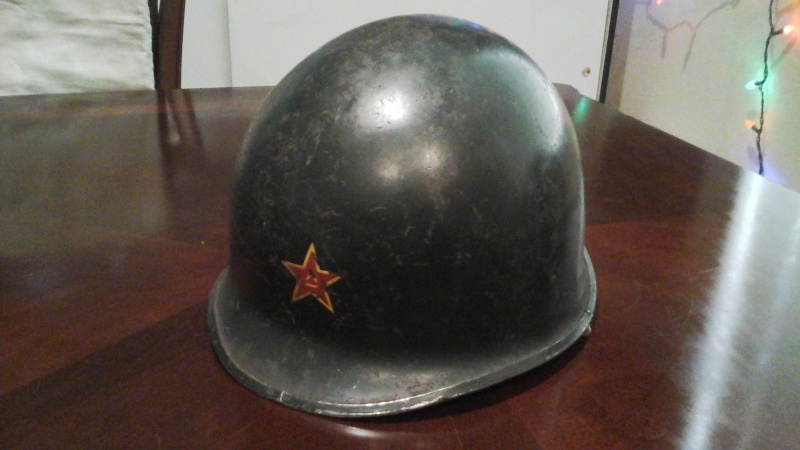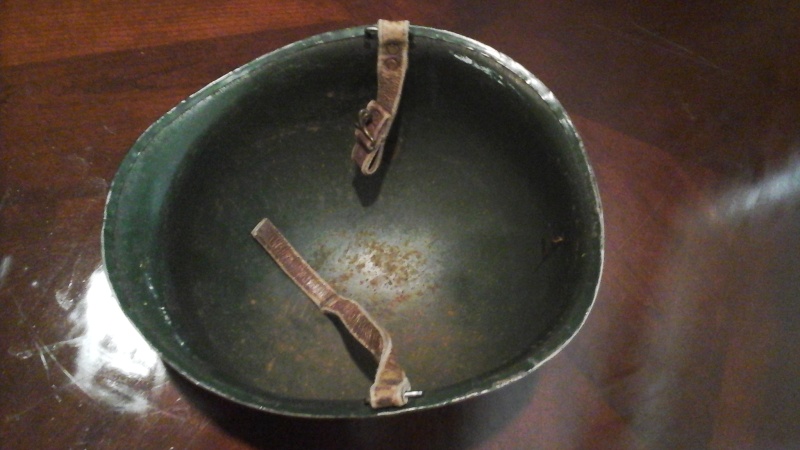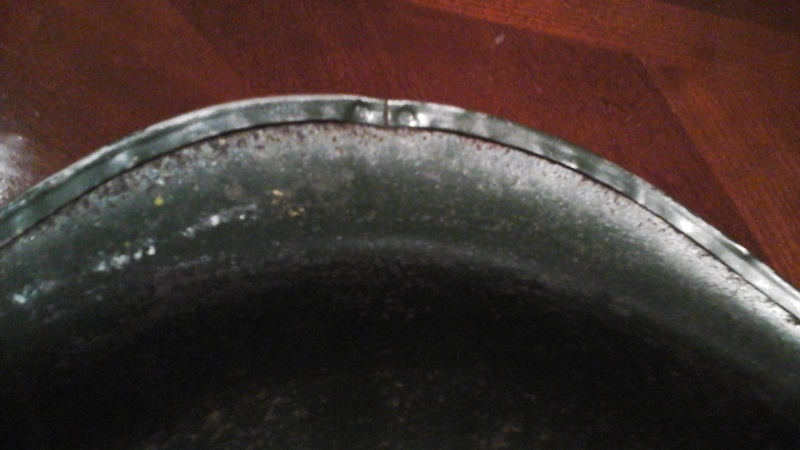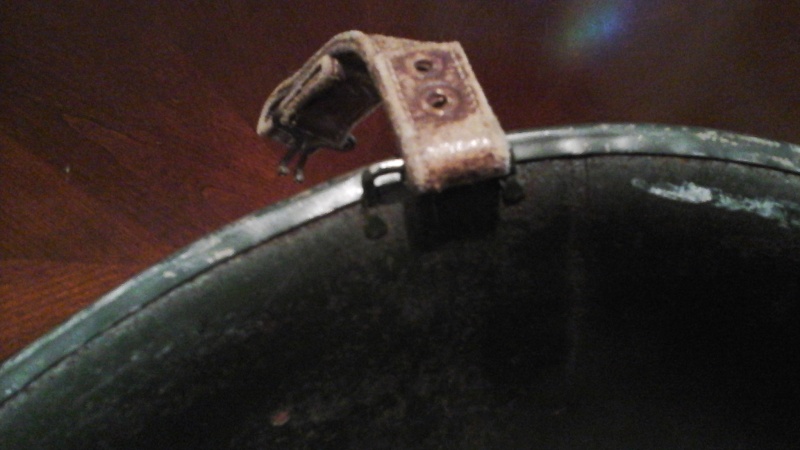 Provisions in the form of three rivet holes were made for a soviet-style liner.