Very lucky to have been able to pick this up. Movie props at an affordable price don't come along often for me, so this opportunity was too good to pass up. Screen-used uniform from the 2002 Bond movie "Die Another Day". Well-used and definitely shows signs of having been worn and dirtied up on set. Can't verify the accuracy of any badging or insignia, as I'm not that familiar with North Korean kit. The collar badges definitely "look" communist, though.
Jacket and trousers each bear a label that reads "Fashionizer London", a UK-based uniform and work clothing maker. These were purpose-made for the film, but I'm unsure of the fabric source. Photos of existing blotch uniforms have features similar to this set.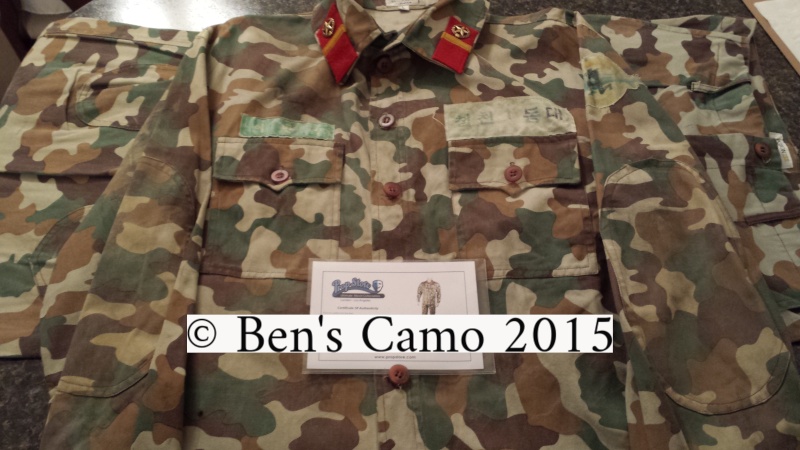 While I have not been able to find any higher quality photos to determine if the movie pattern is an exact match, based on some preliminary research, it bears a resemblance to an existing North Korean pattern (the third pattern down in the blotch section of Camopedia): http://camopedia.org/index.php?title=North_Korea
Similar set to this one, as seen during an action sequence of the film: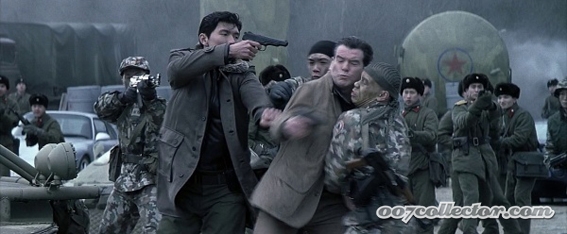 Thanks for looking!