Acquired this shirt awhile back from an older British collector, who also had a Syrian red lizard shirt that I missed.
From what I can tell, it's simply an imported Egyptian Rocks/Sand reversible shirt, not tailored or modified in any way, in fact according to him he acquired from a source who "liberated" it from a PLO warehouse, completely unused along with the red lizard a couple other items. The only markings are a blue circled "2", guessing a size stamp.
A very simple construction, button front, a single button pocket on either side, and reversible epaulets.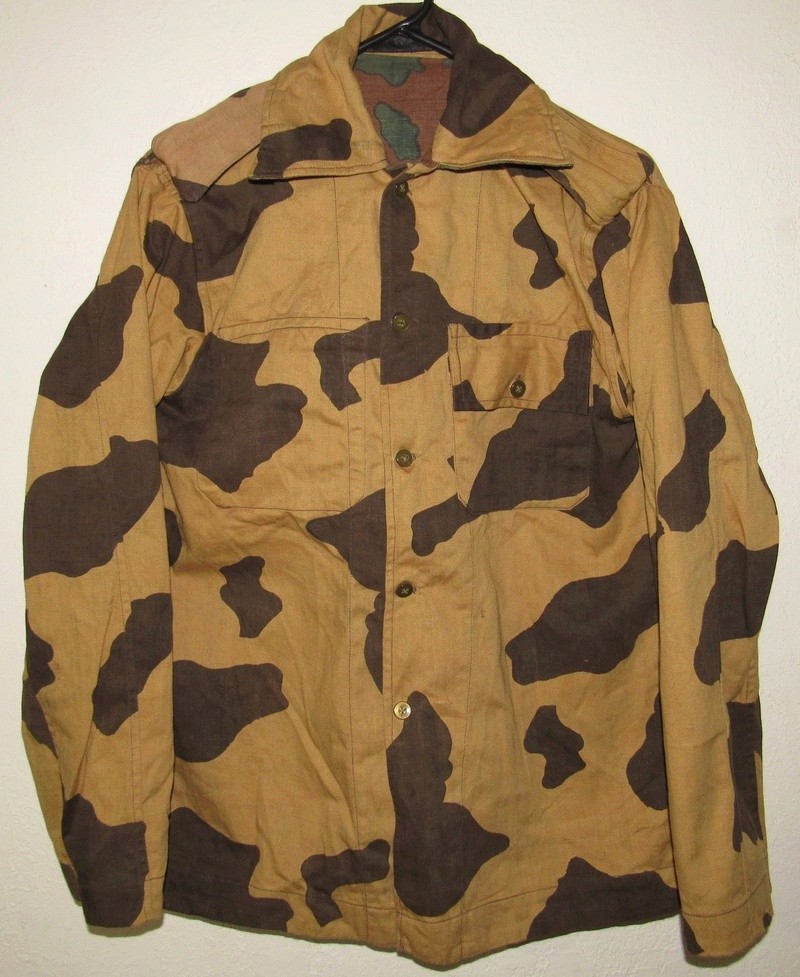 Some reference pics, as well as general PLO/Palestinian photos.
Haven't been able to find photos of them wearing the "rocks" side, they seemed to prefer the sand.
French Marines in 1982, Beirut Stadium found this derelict M-50 Sherman, one of two used by the PLO
The other Sherman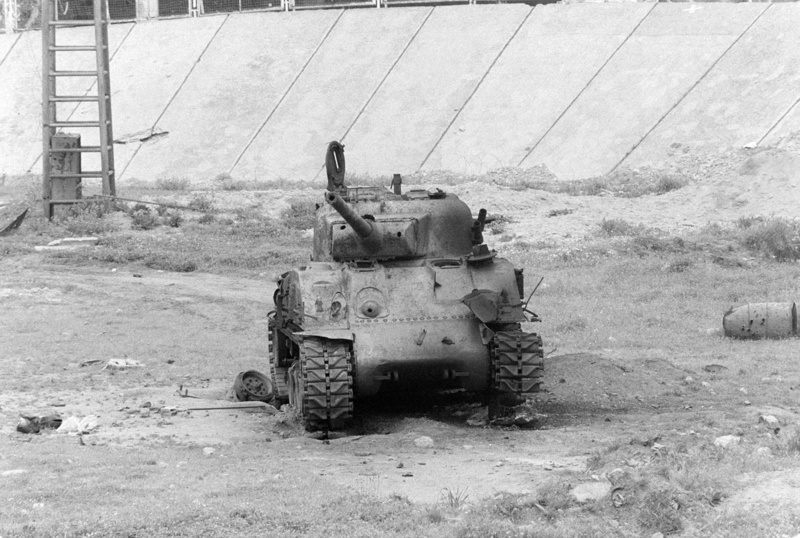 1969 Fatah fighter
Some PLO wearing imported Czechoslovakian Mlok camo, the black and white photos are from December 1969
Enjoy!
-Nate