Just though about making a thread that shows these.
First the earlier summer suit, grey HBT fabric.
The 3rd pic also shown a winter cap from the 80's
I also have an early type parka from the 60's, with the white name-bar on the chest, I'll have to dig it out and take pics.
It's not HBT but thicker material, and closes only with velcro. It can also have a hood attached, but I think mine was missing that.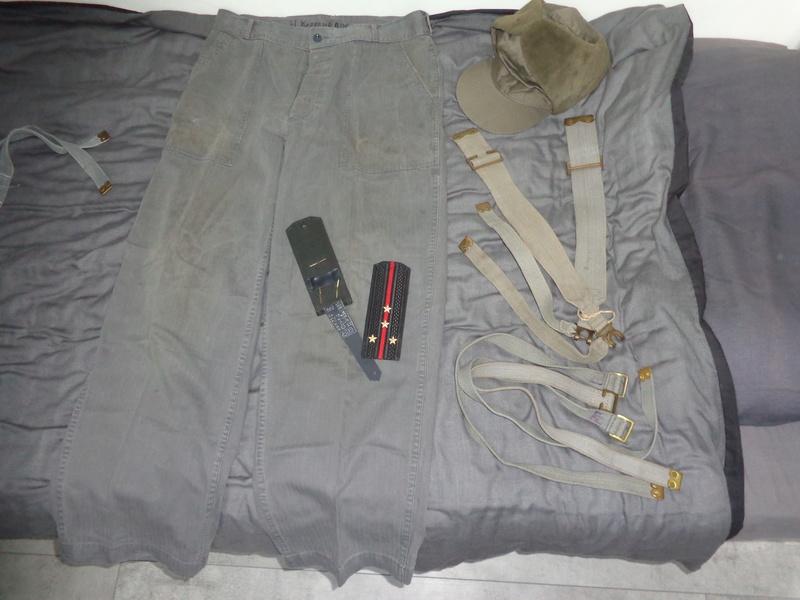 Then a later type dated 1974, sadly without pants.
The buttons are all the more flat type as seen on HBT suits, as opposed to the thicker buttons seen on the M78 suit.
It also doesn't have flagpatches sewn on.
This is probably an inbetween type from the earlier HBT series to the M78.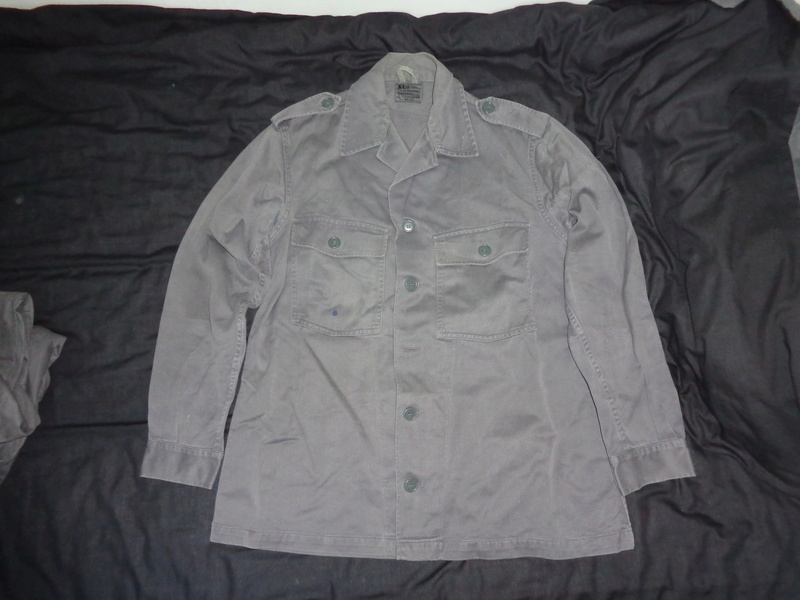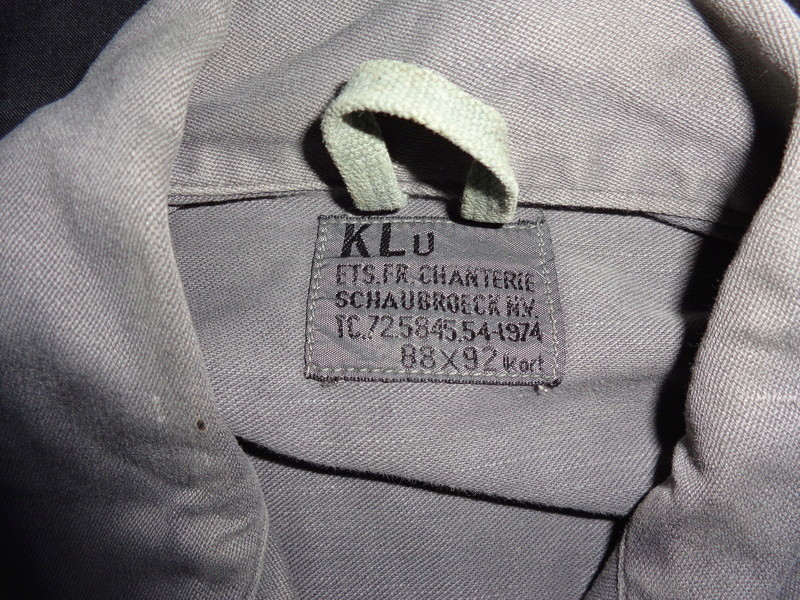 Then the M78, in the more greygreen color that came about from around the very late 70's or early 80's,co-produced for a while
with more grey stuff, but gradually colors became more greenish.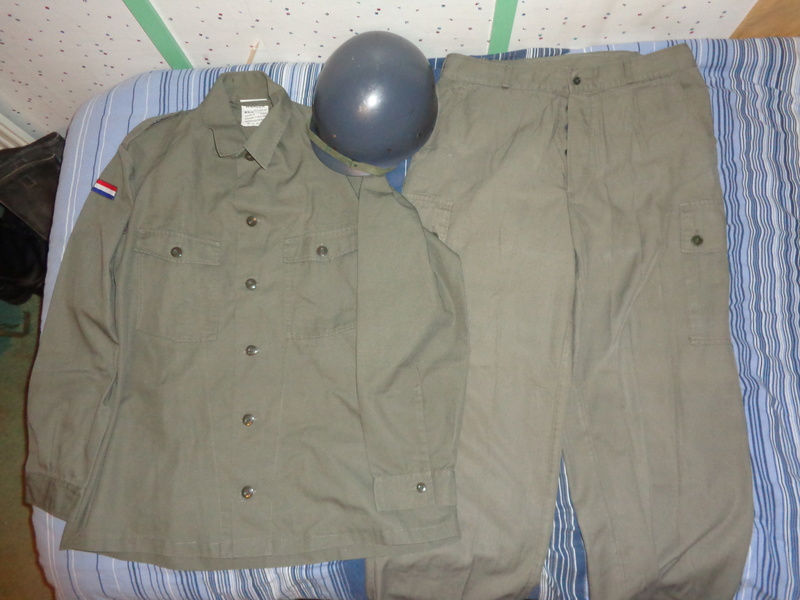 Then the M78 parka with liner and trousers, again a bit more green than the very early suits, in at least very similar cut to the
Belgian M64 parka's.
The pants are completely different than their Belgian counterpart though.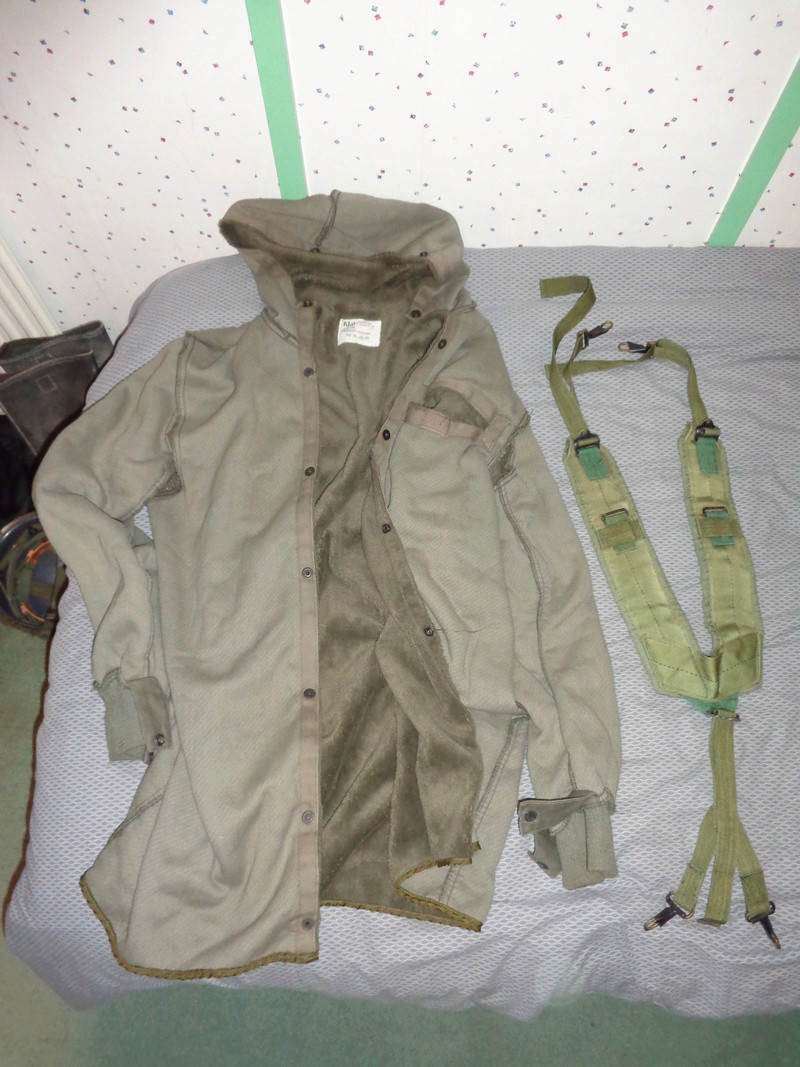 And then a color comparison pic seen on 2 summer caps, 1 from the 60's and one from the 80's IIRC.