Can anyone date this phone ( 1950)  or say during what time period it would have been in use.
It is a French system that uses a voice operation system where there is no external power or battery.  You simply hook on of these at each end of a pair of wires and speak...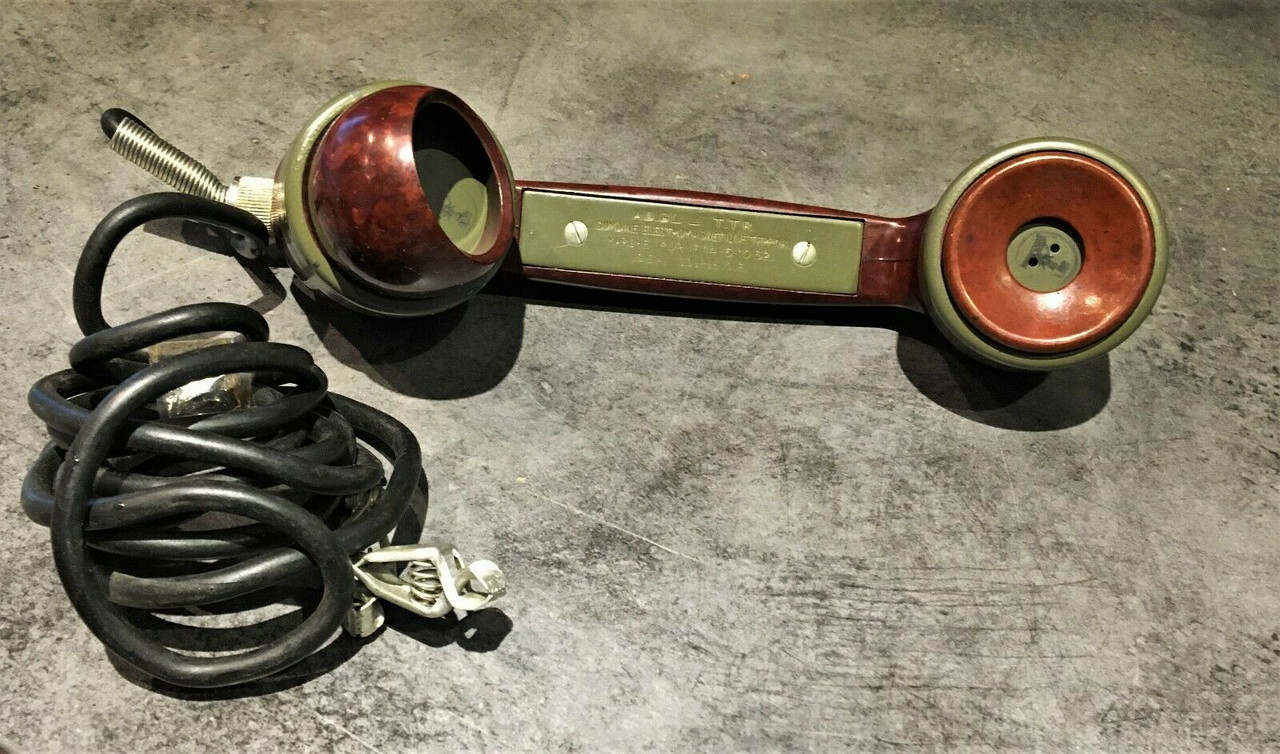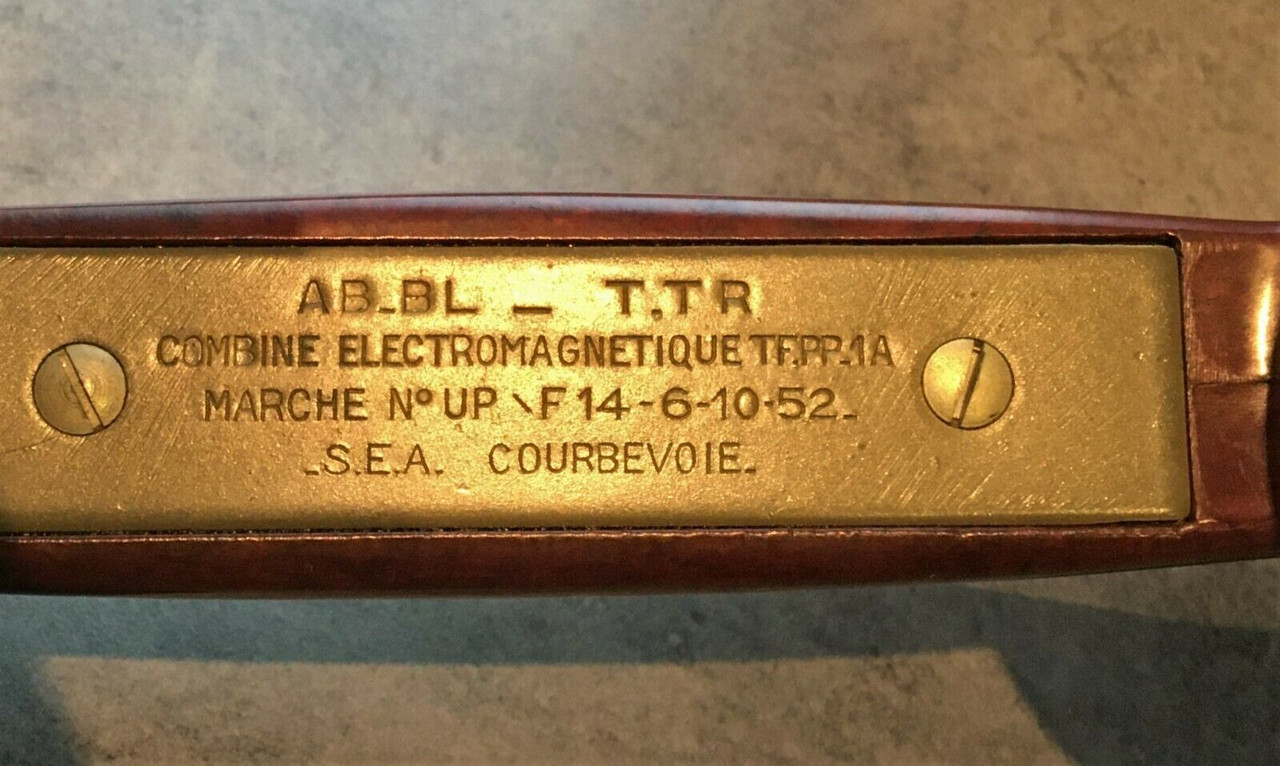 S.E.A. seem to have been as a company formed in March 1948.
S.E.A. developed the Généphone (using the power of the voice as a source of energy.)
The Généphone production appears to have transferred in 1956 to SIKEC then a company of the Thomson group.
So 191948 to 56 seems likely but is that a date on the info plate showing 1950 or simply a serial number?
Question.   Is there a known time when Belgian Army stopped being known as AB-BL (or ABBL) and started to be called simply ABL?
Could use of AB-BL have been current practice in 1950 still?  TIA.  Mike