Here's a basic cut, what appears to be a barracks/parade set of Taiwanese Marines tiger stripe. 00's era I'm guessing. Normal two pocket, button up shirt and plain trousers with zip fly, latch waist, no cargo pockets or reinforcements. Full color insignia as opposed to subdued, although I have seen some photos of Marines in combat exercises with full color insignia as well.
Issued since the 1980's until the new digital variant was unveiled on May 16, 2017, although pieces of it can still be seen on recruits and random bits of gear and equipment.
A basic jungle-style coat in the Army's horizontal ERDL pattern. Introduced in the early 90's to replace the older vertical ERDL issued in 1991, standardized by 1994.
Four button pockets, button cuffs, front, button waist adjusters, and four velcro sleeve holders on each sleeve, unique to Taiwanese uniforms, to facilitate easier sleeve rolling and pulling down.
Not sure what all the insignia means, guessing one tape is the name, but it is ranked to a Specialist equivalent of the 8th Corps ''Kancheng Force''.
And my latest addition, a current issue digital shirt. Badged to a Private 2nd Class of the Republic of China Military Police, strangely in Taiwan the Military Police is its own separate branch of the military, tasked with counter-sabotage/espionage, defense of VIPs against assassination, capital defense; the capital of Taipei is entirely under the defense of the ROCMP, as well as normal MP practices of military and civil law enforcement. The patch translated to something like "Military Constitution", and the tape reads "Republic of China Military Police".
Created by the Taiwanese Military Armaments Bureau, the Digital Camouflage Combat Uniform, or DCCU was introduced in 2013 and is a separate design to the special operations digital pattern introduced in 2007.
Features a button front, cuffs, waist adjusters, two slanted velcro chest pockets, a single velcro left arm pocket with additional zipper pocket, gusseted arm swings/shoulders, velcro sleeve holders, and a single button above the left chest pocket, which a leather tab is buttoned onto, on which then one's ID card is clipped to.
According to a Taiwanese collector blog that I can't find again at the moment, the pattern as allegedly created by computers by scanning images of Taiwan's geography and flora and taking the best colors out of thousands to create the palette for the pattern, as the Japanese Jieitai and Peruvian AMAPAT patterns were also allegedly created, or so I read.
Like previous Taiwanese uniforms, it is thin and lightweight, perfect for Taiwan's climate, although due to the thin material and constant sea breeze these DCCUs are known to fade quickly and badly, as evidenced by some of the following photos. No know movements to replace the pattern at this time.
It is issued on many uniform items and equipment including pouches, vests, summer, winter, and rain uniforms, private purchase caps, boonie hats, combat shirts, rucks, and even jungle style boots.
A friend of mine went to Taiwan and brought back a full ERDL and DCCU uniform, I should have taken pics when he brought it to show me. The DCCU trousers are pretty darn close to BDU cut still, and the cap is a regular BDU style but with a plastic slide adjuster.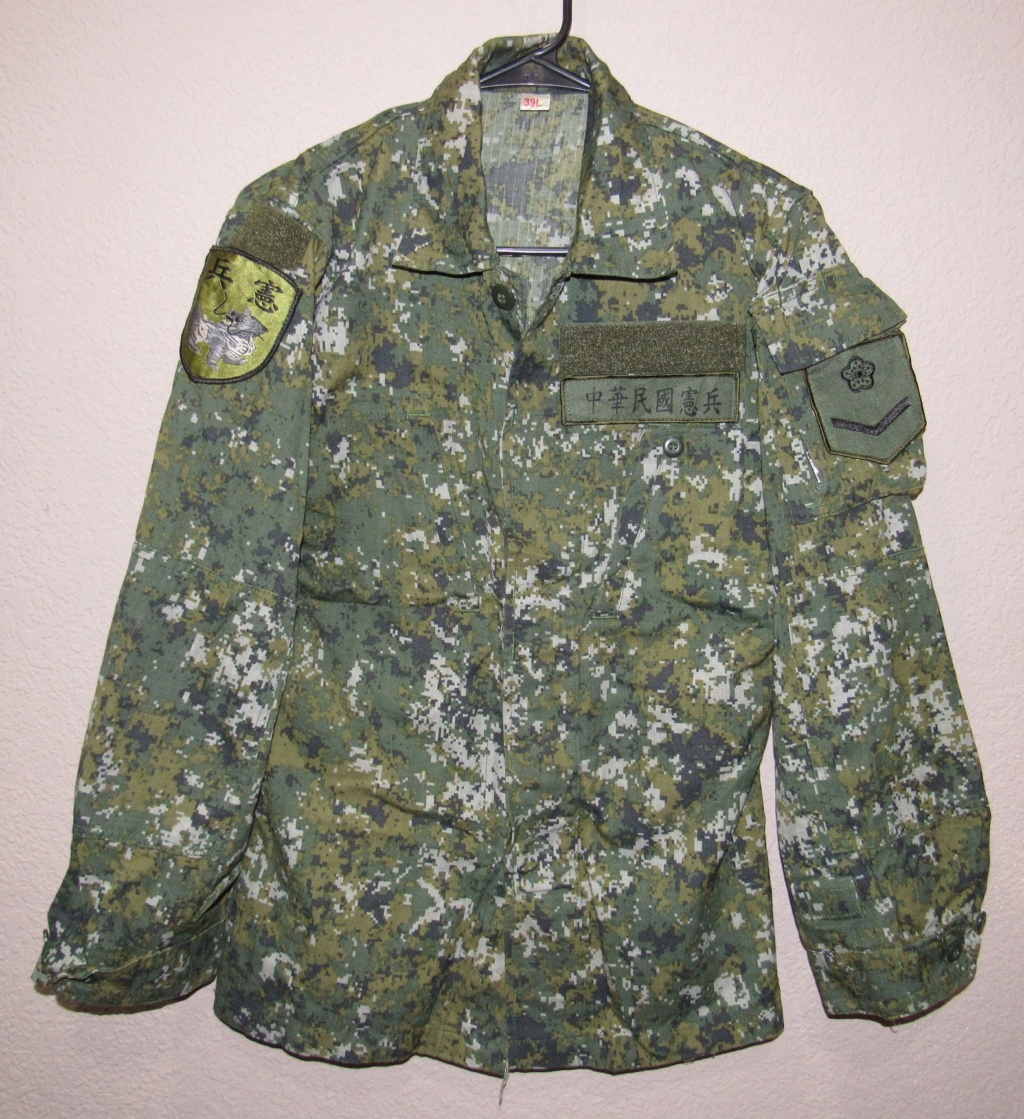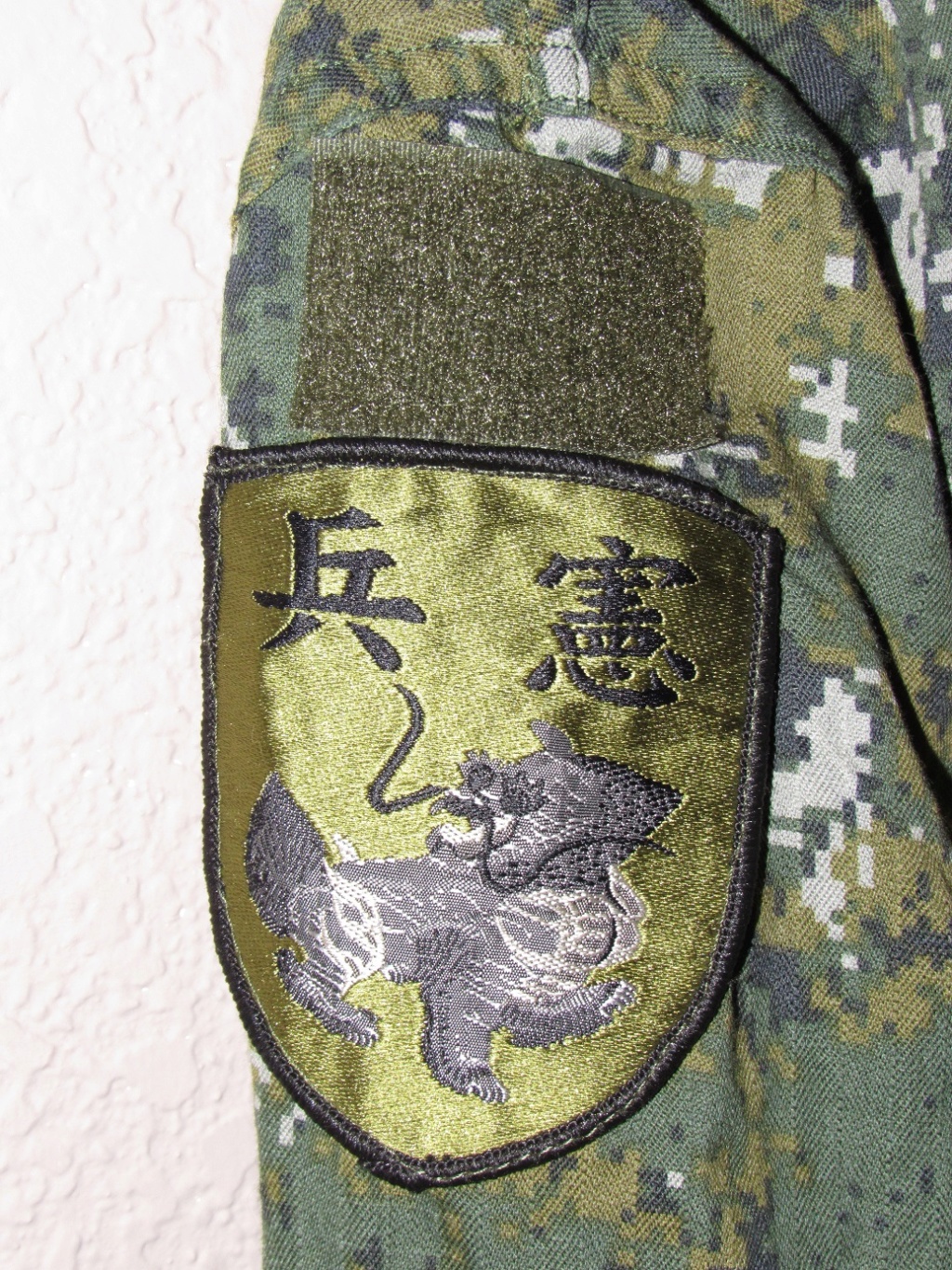 That's it for my personal collection so far, I intend to pick up more in the hopefully near future and add to this. I will list some other patterns as well as plenty of reference photos.
Couple pics of the old tiger stripes and duck hunter/spotted pattern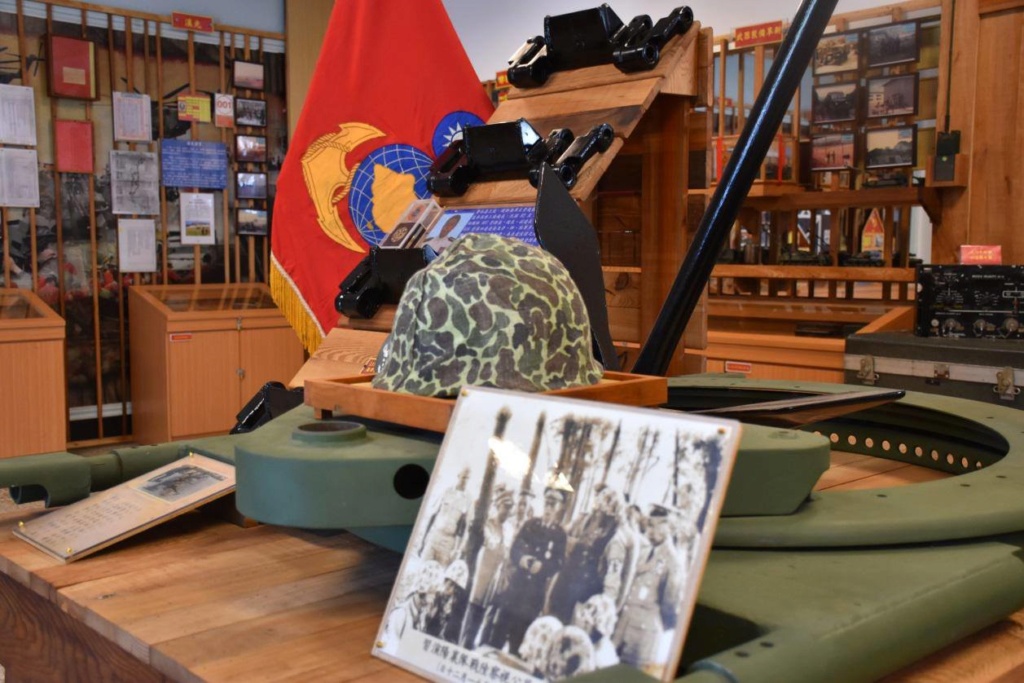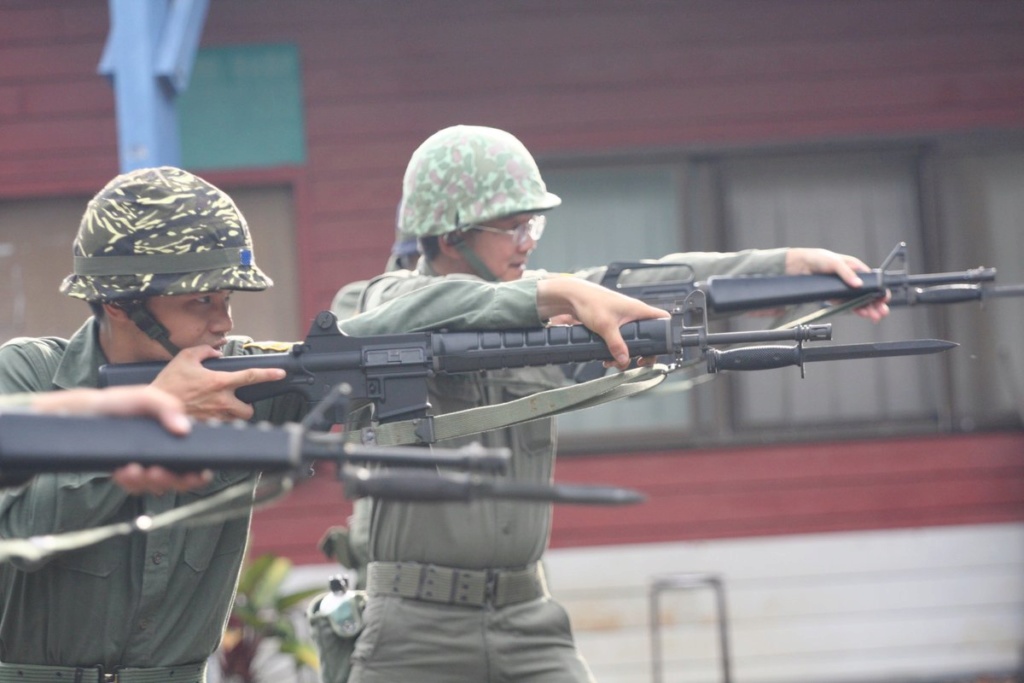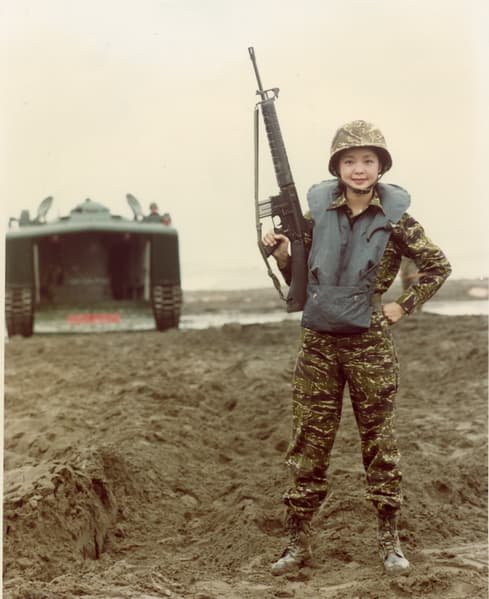 ROCMC old tiger stripe, also note a couple pics in there of the Commandant wearing the new digital version while surveying ROCMC personnel wearing the old version, as well as various kit like vests, pouches, boonie hats, and such.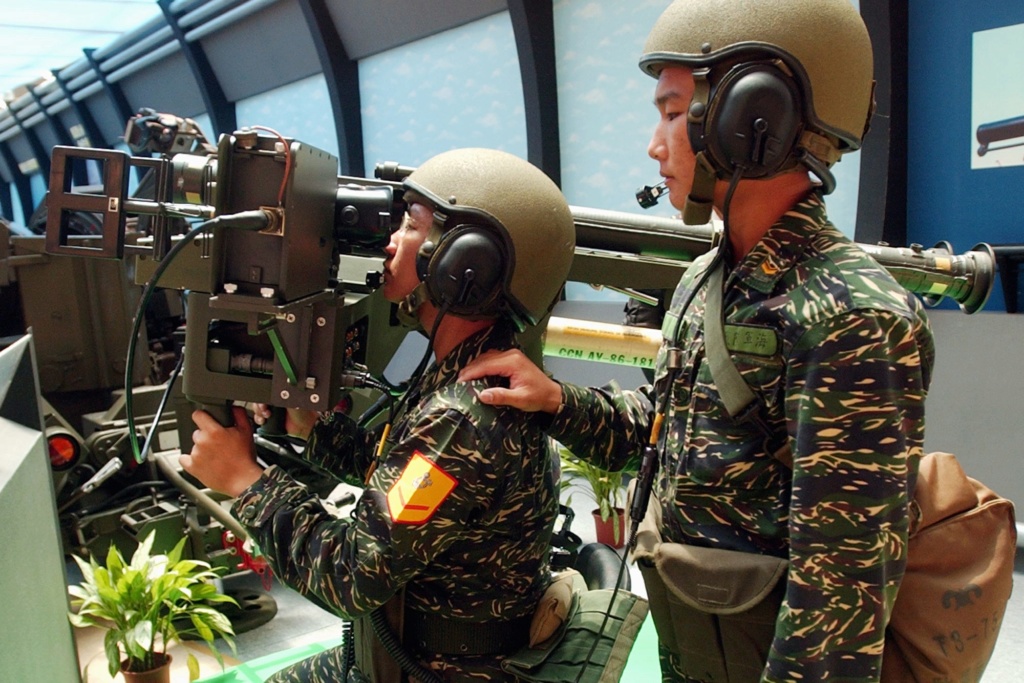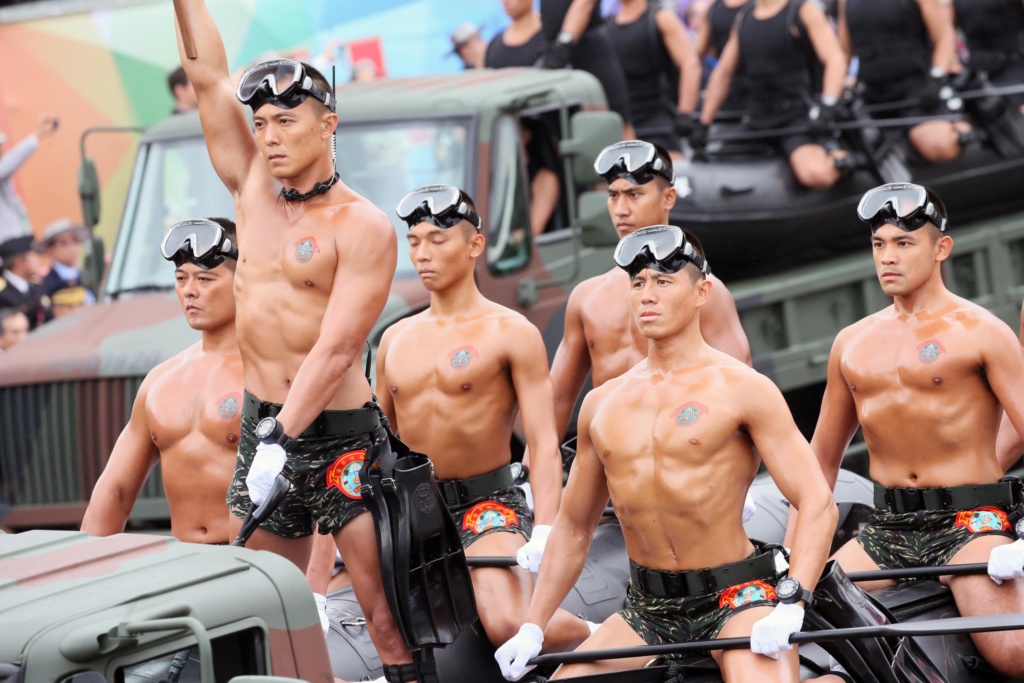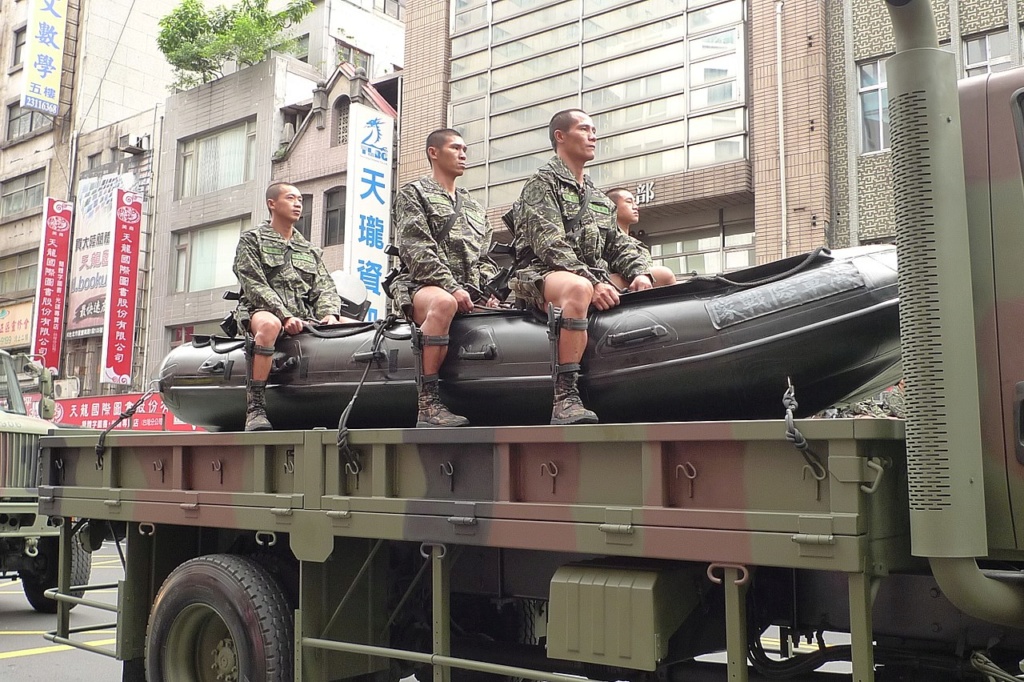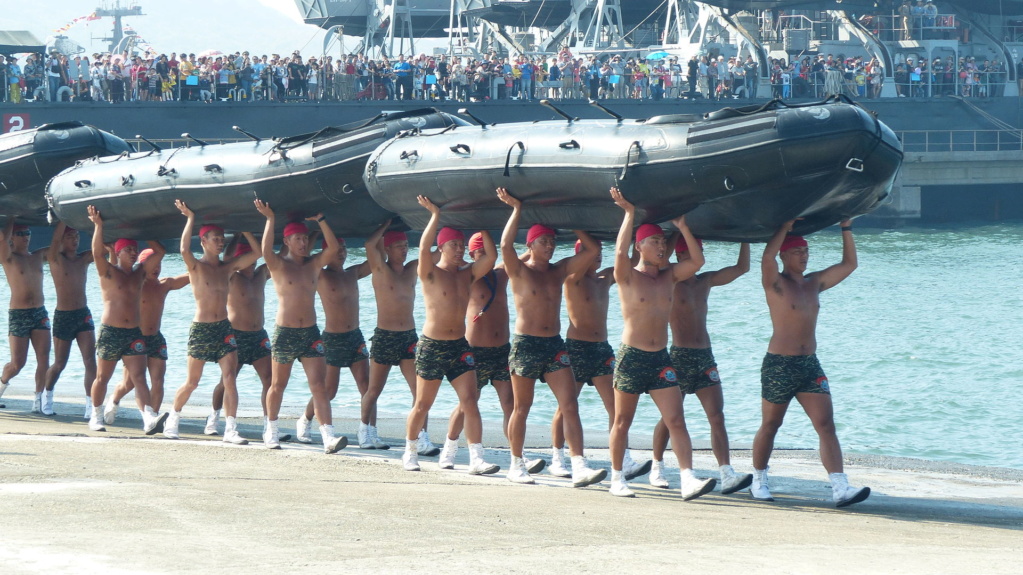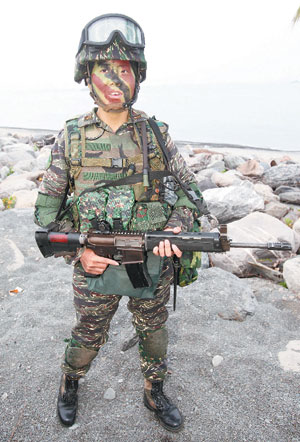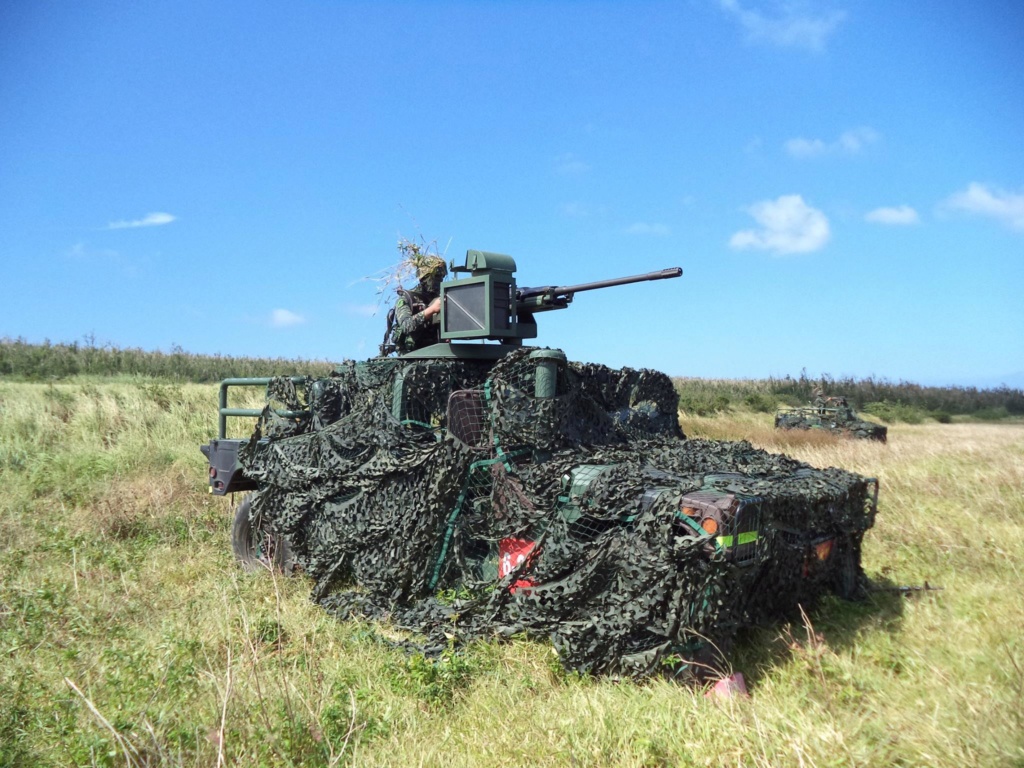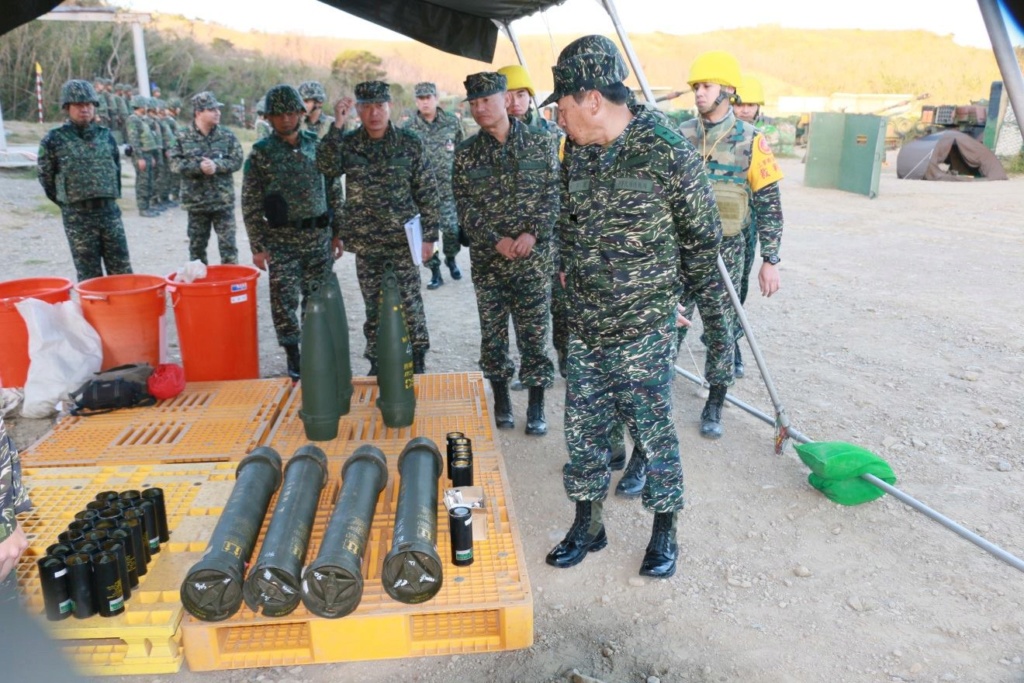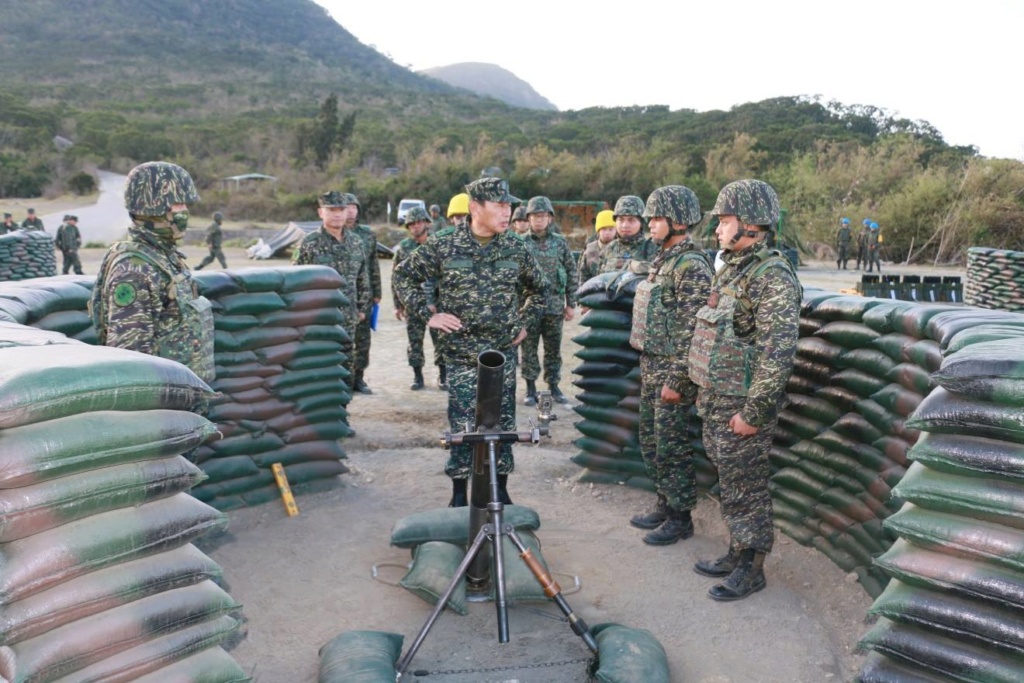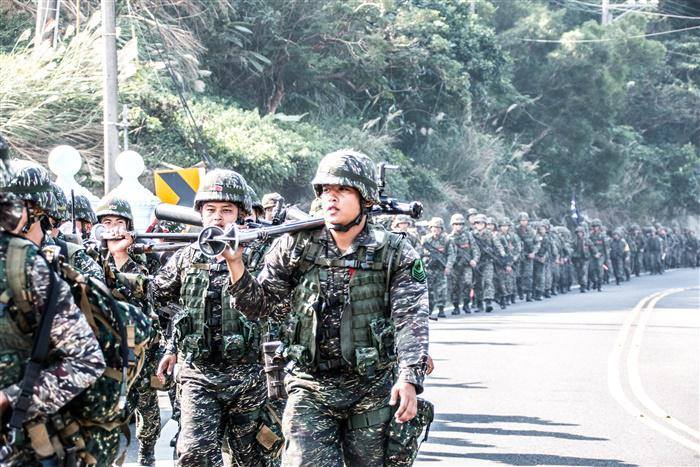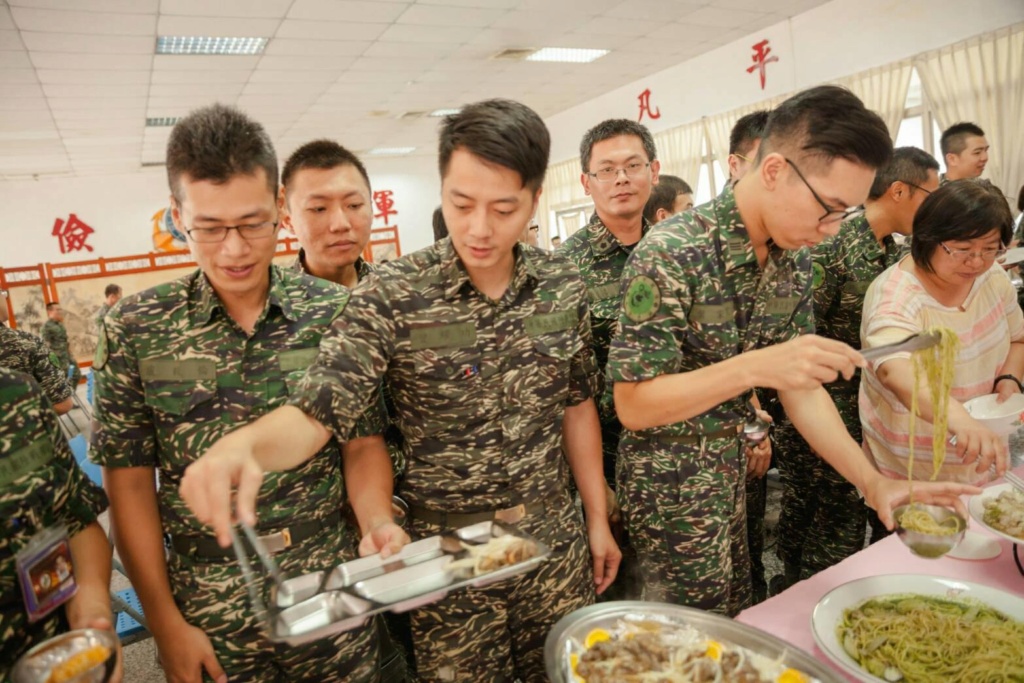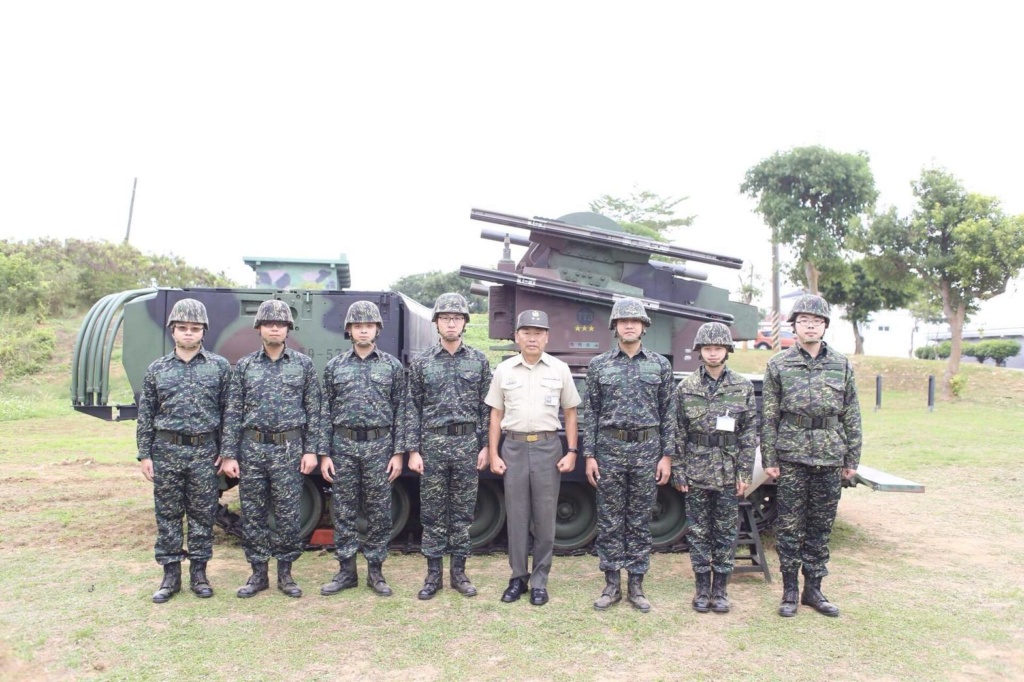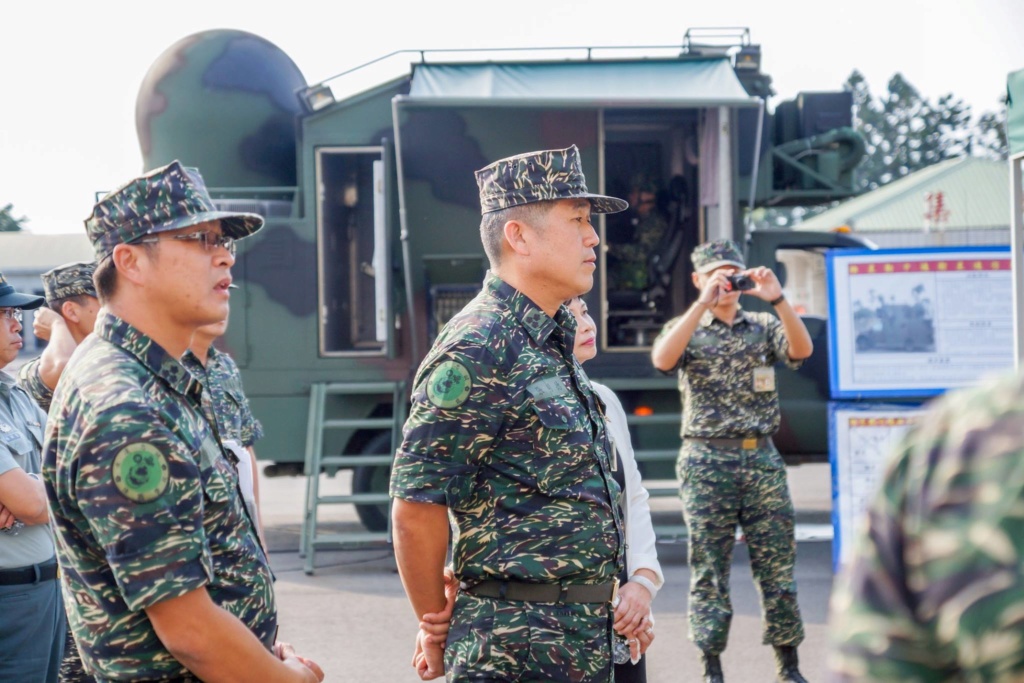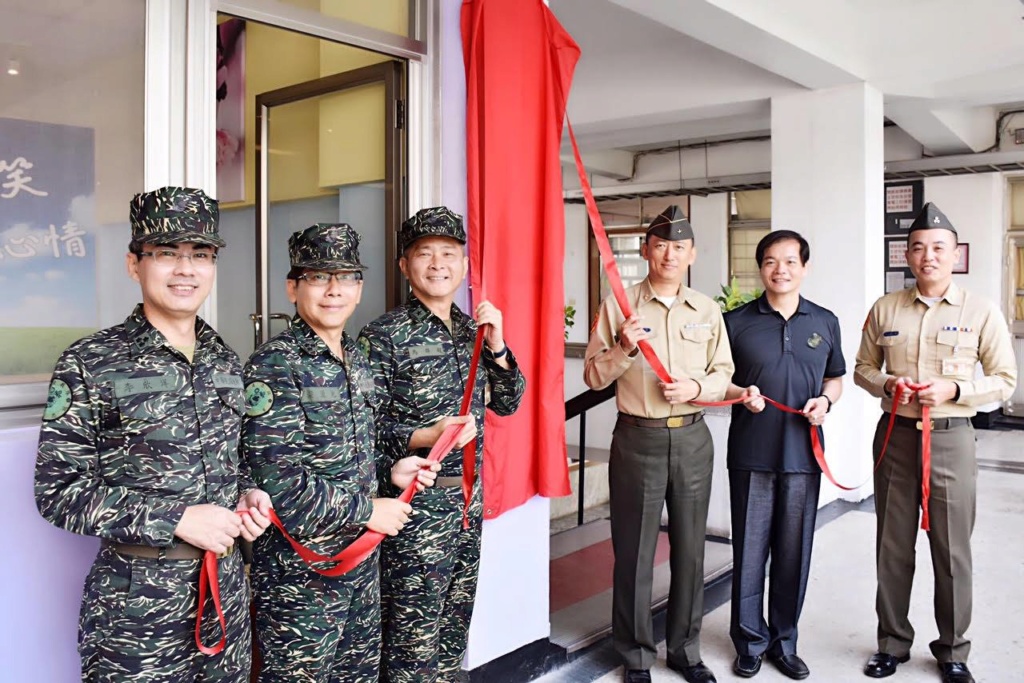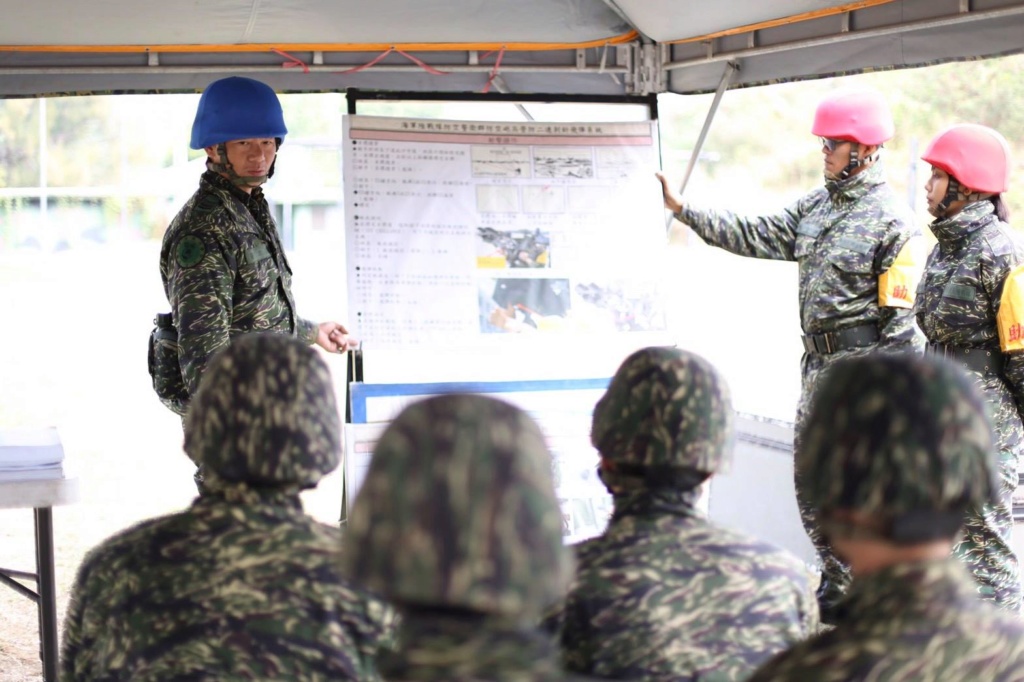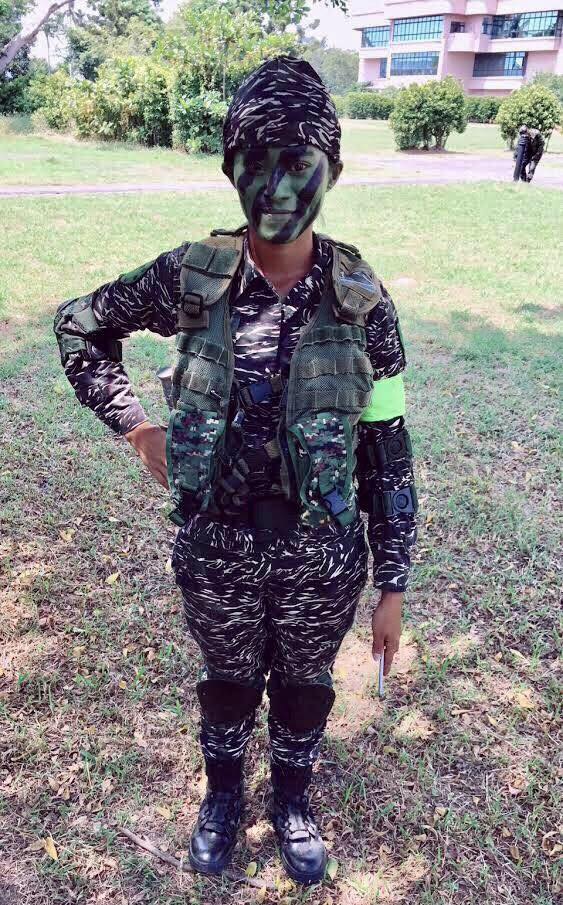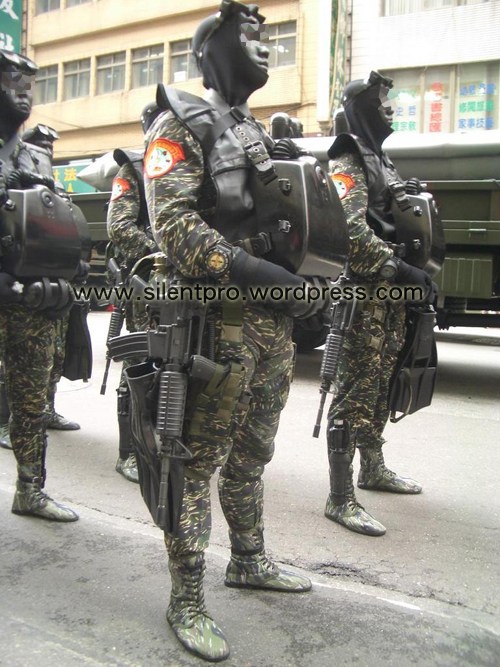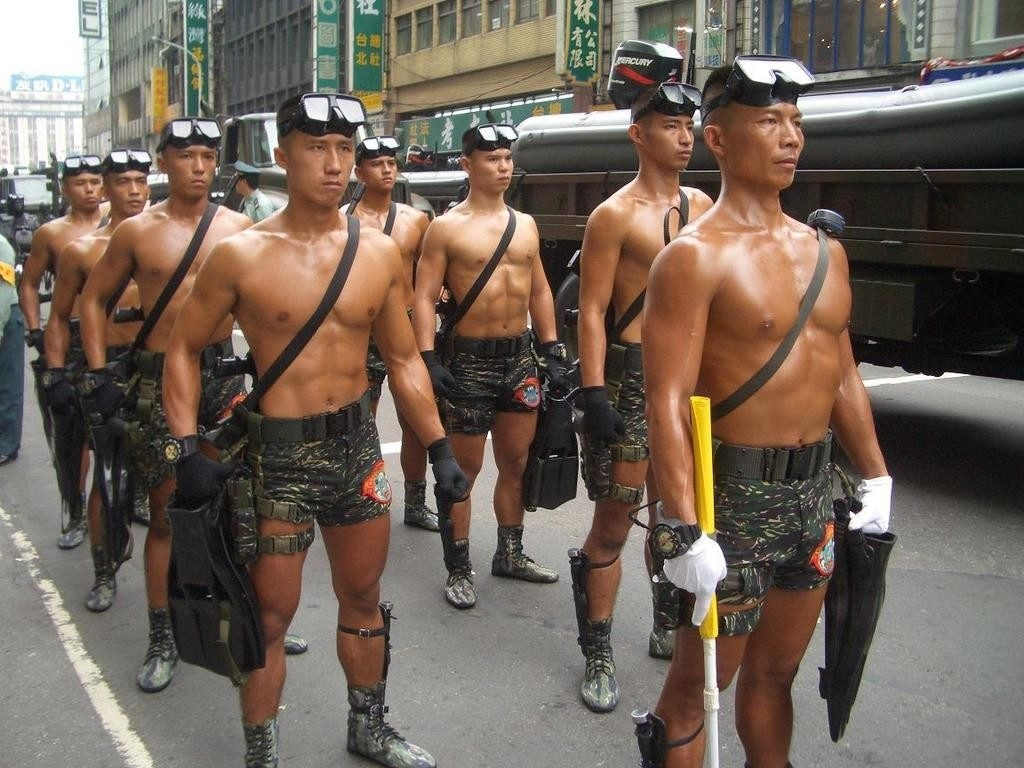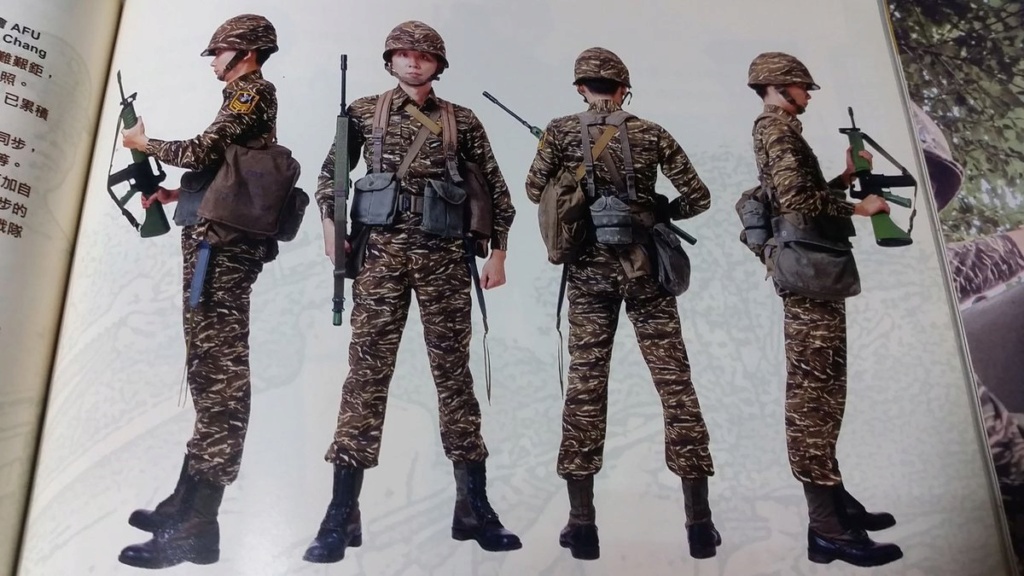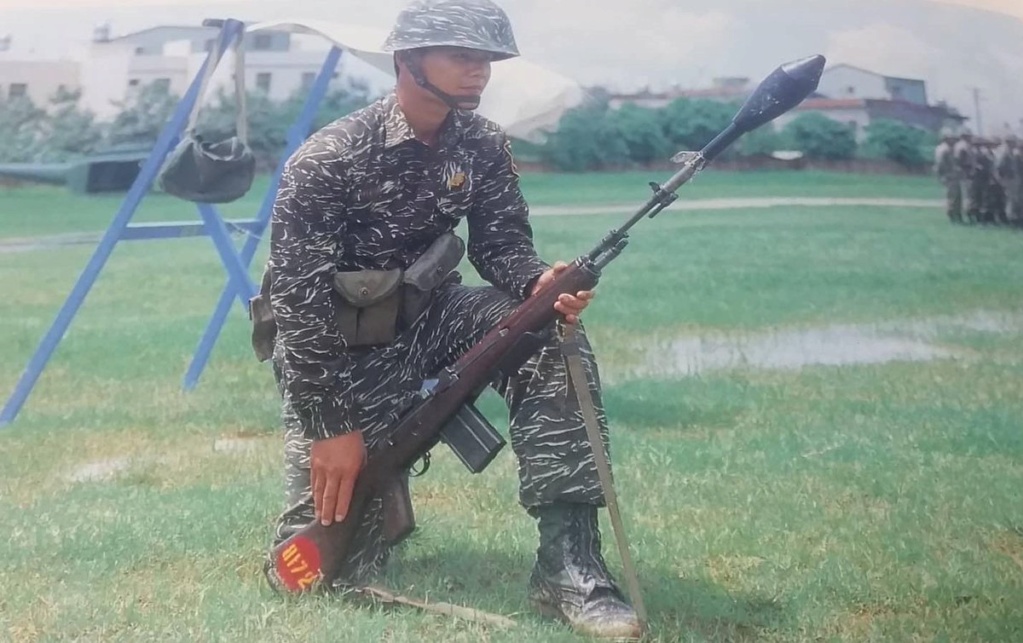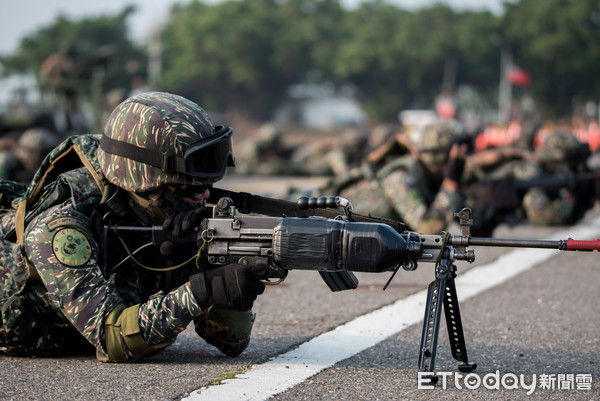 ERDL, horizontal and vertical. Also note some photos have the old Army green tiger stripe helmet covers, and some photos have old ERDL alongside the new DCCU. The last photo shows it worn as late as 2018.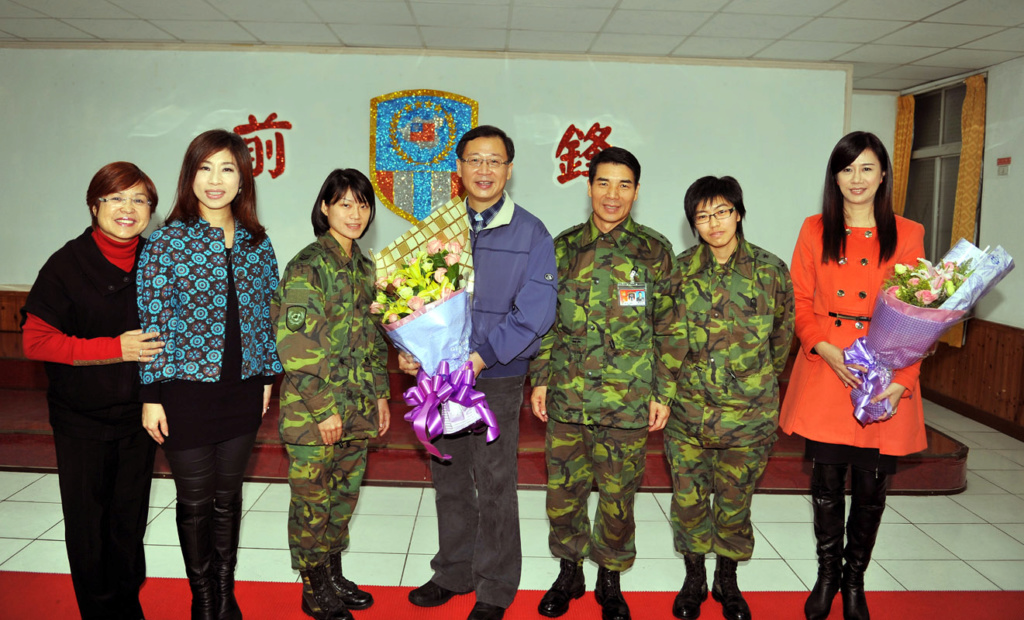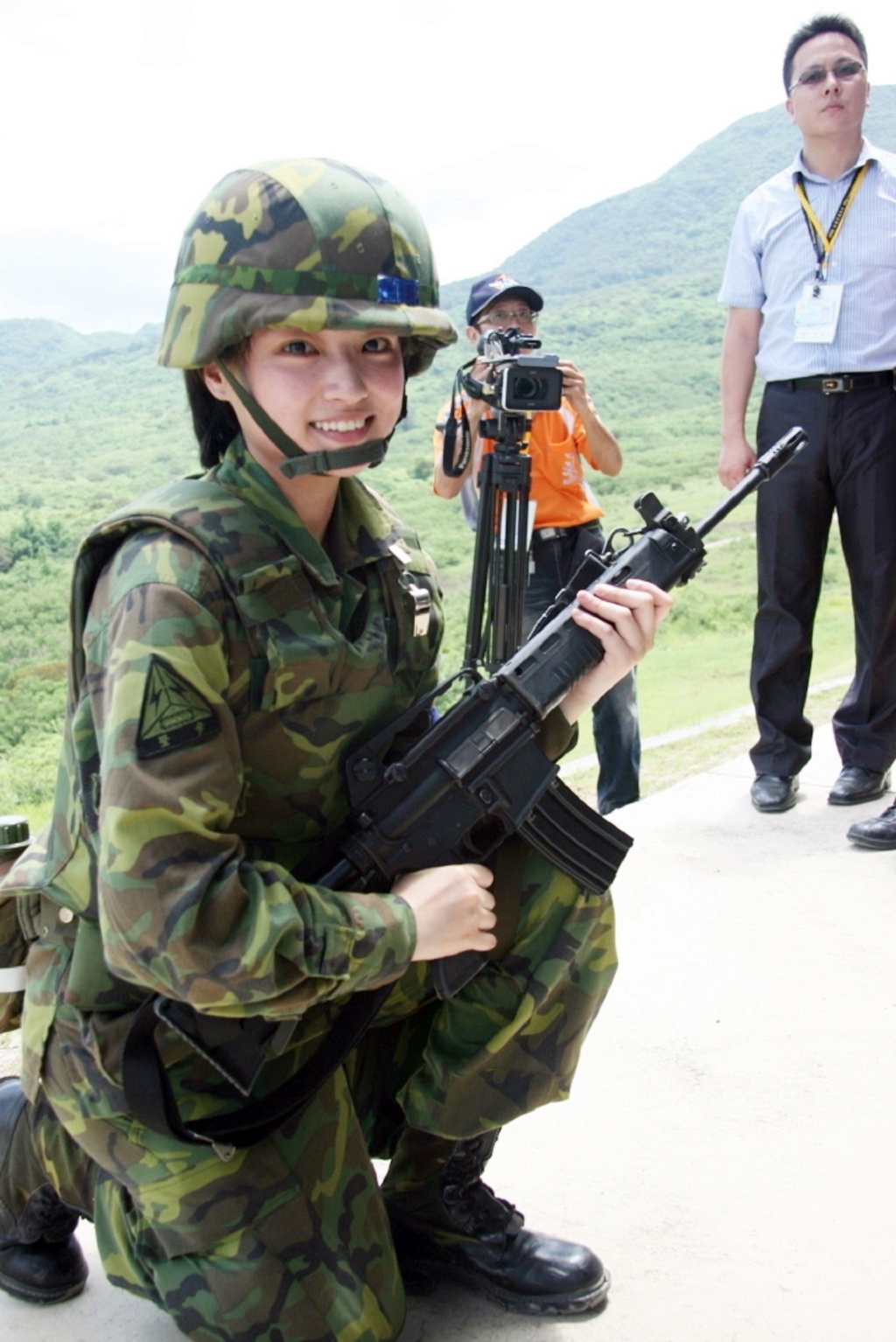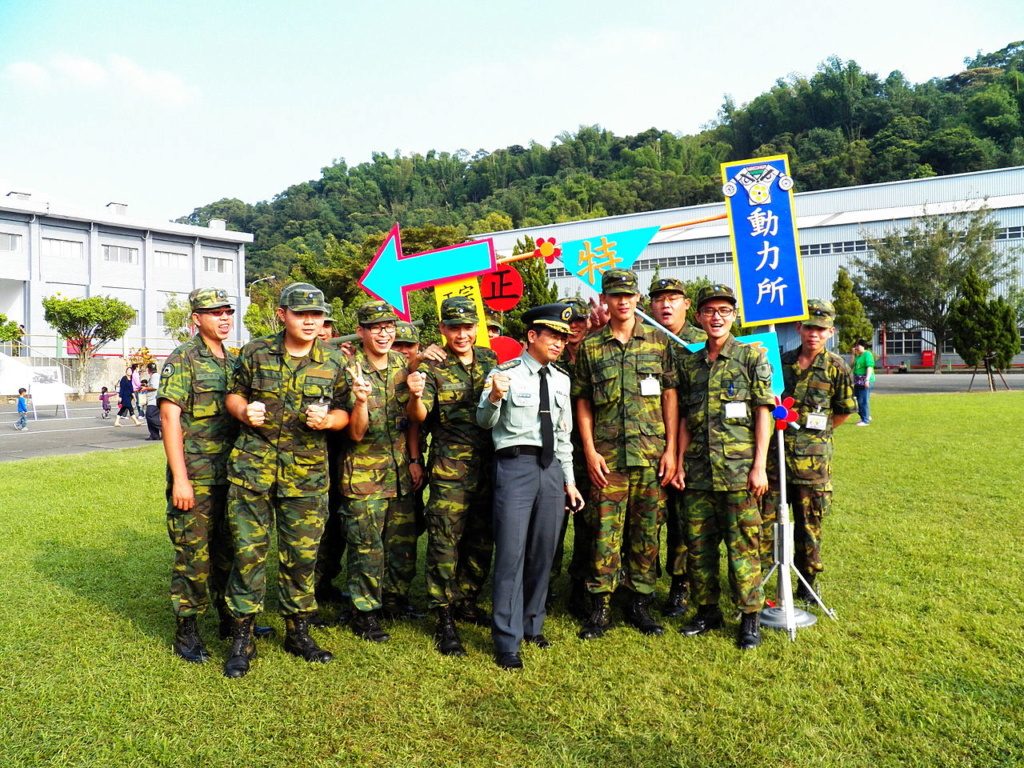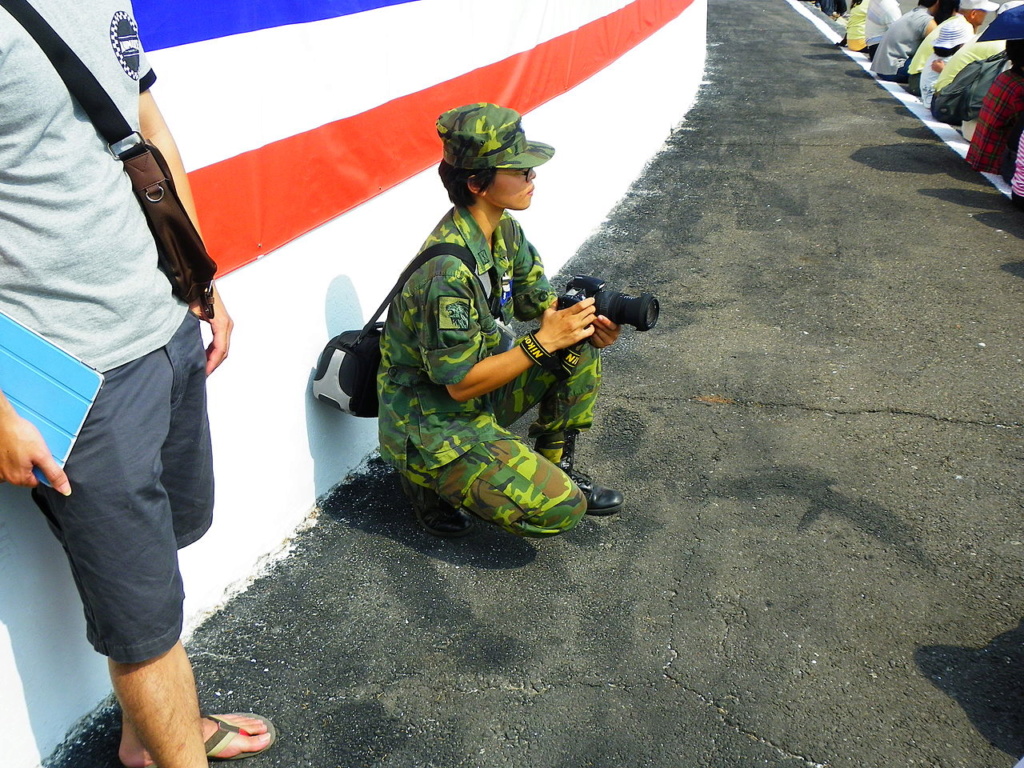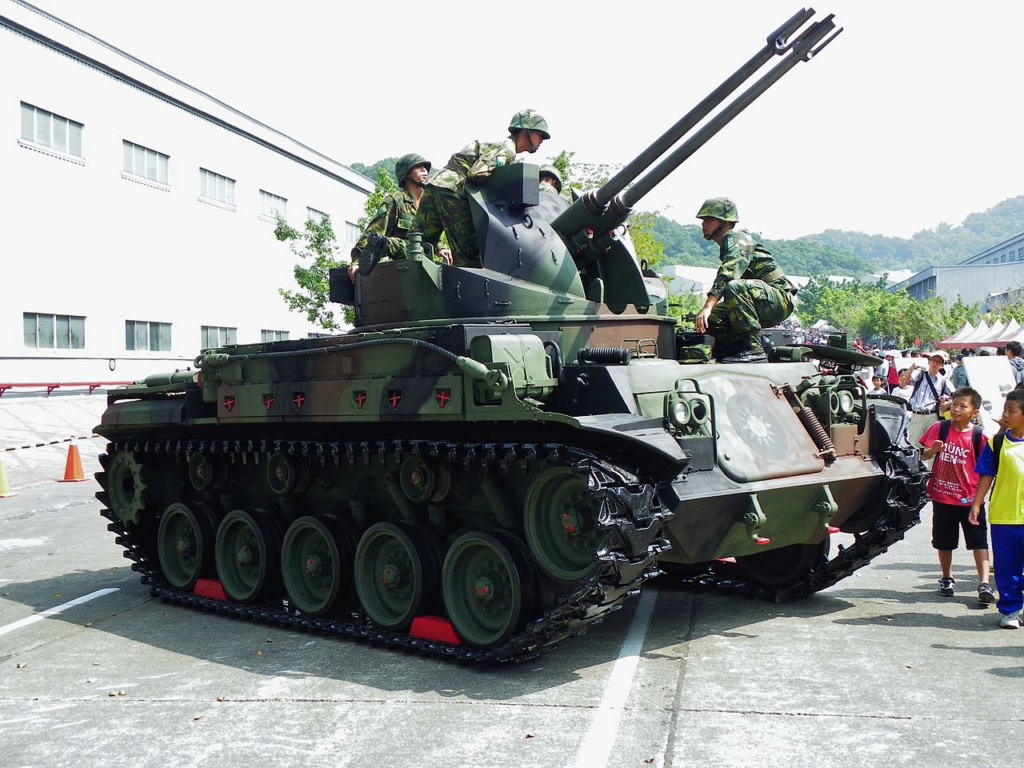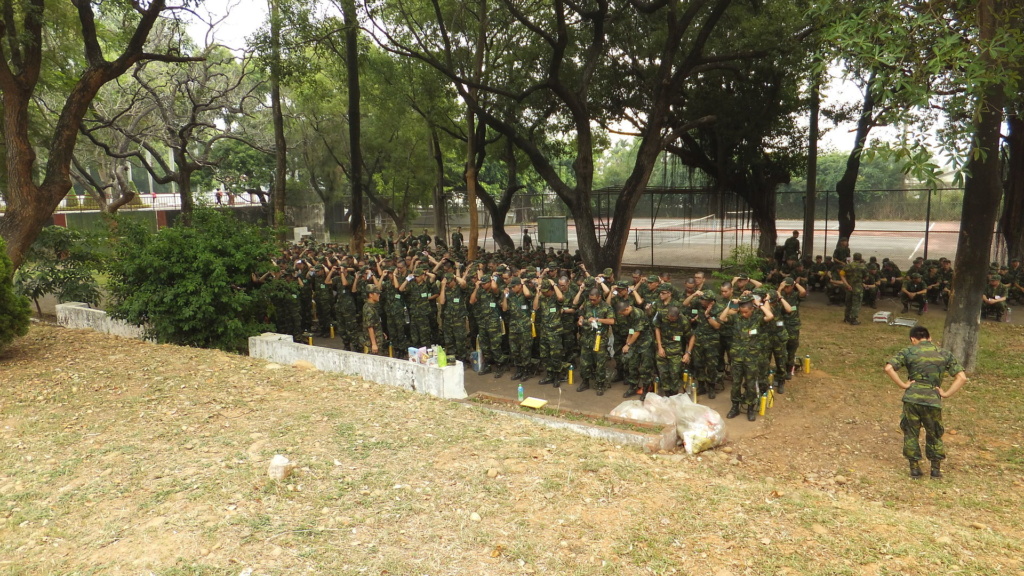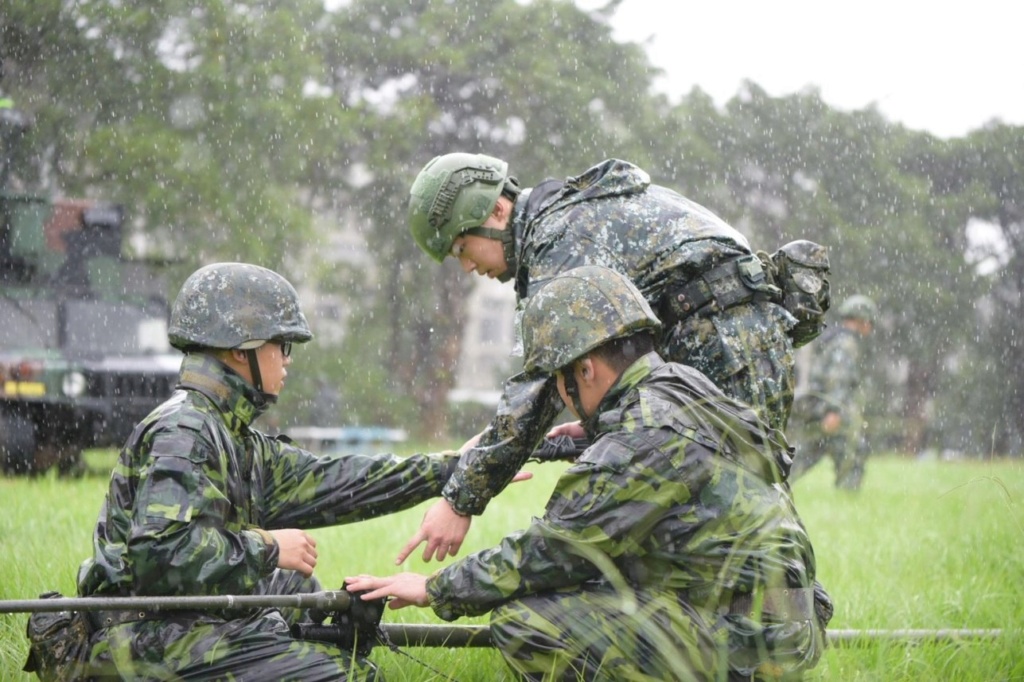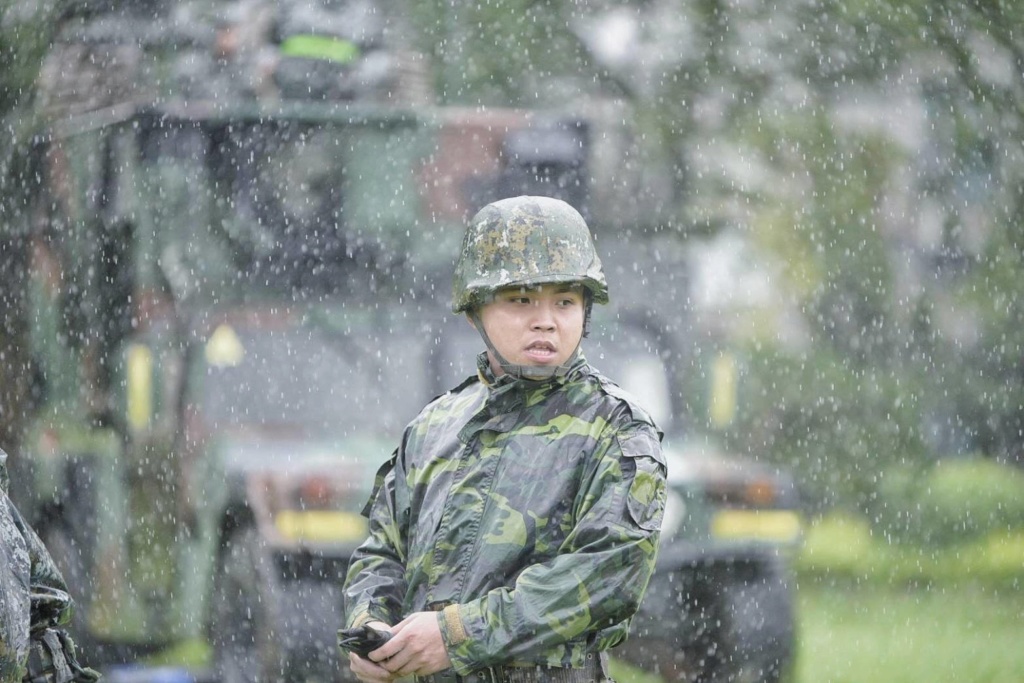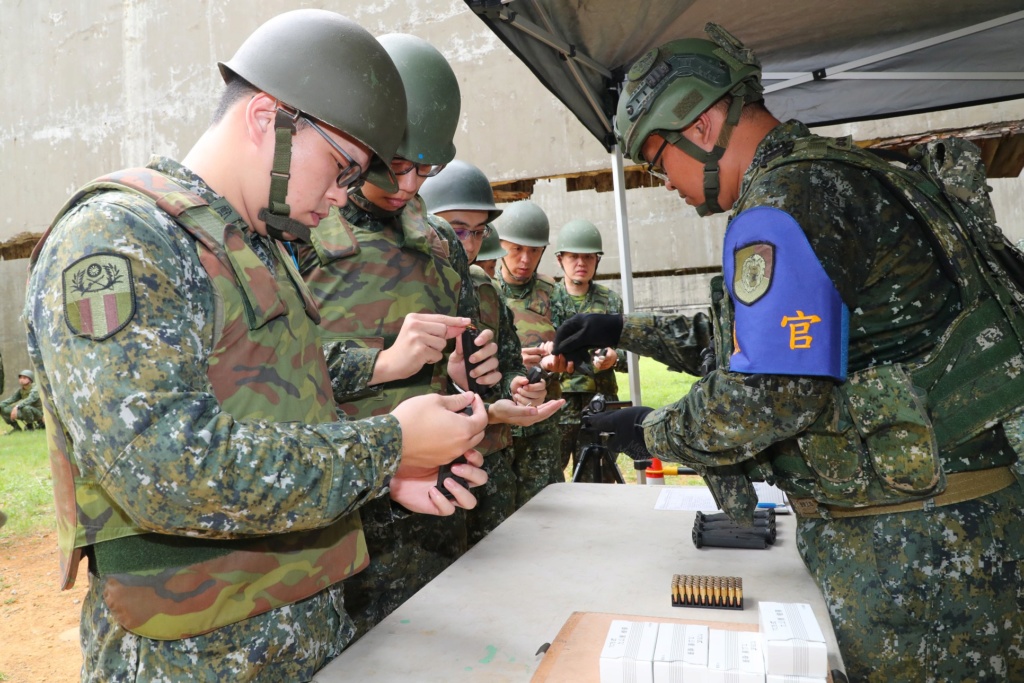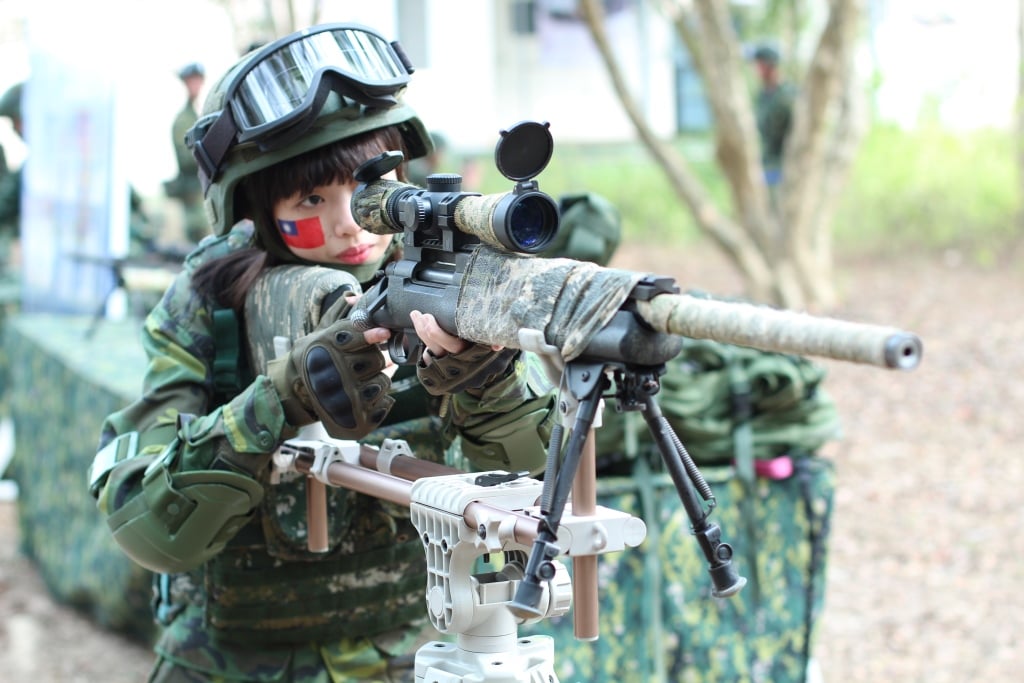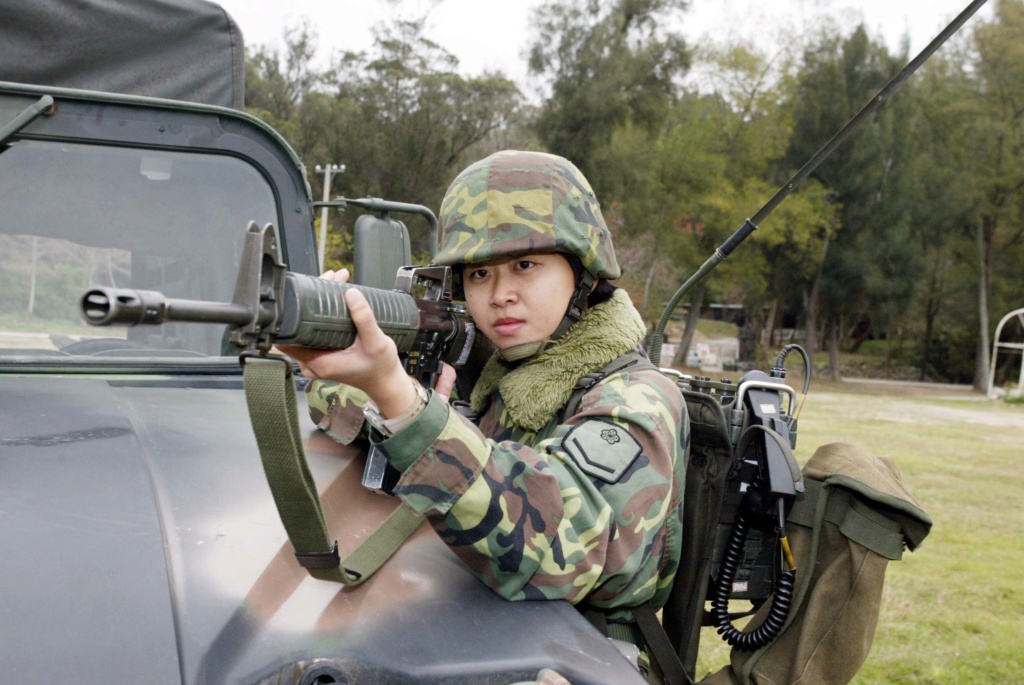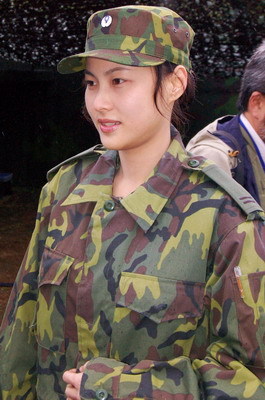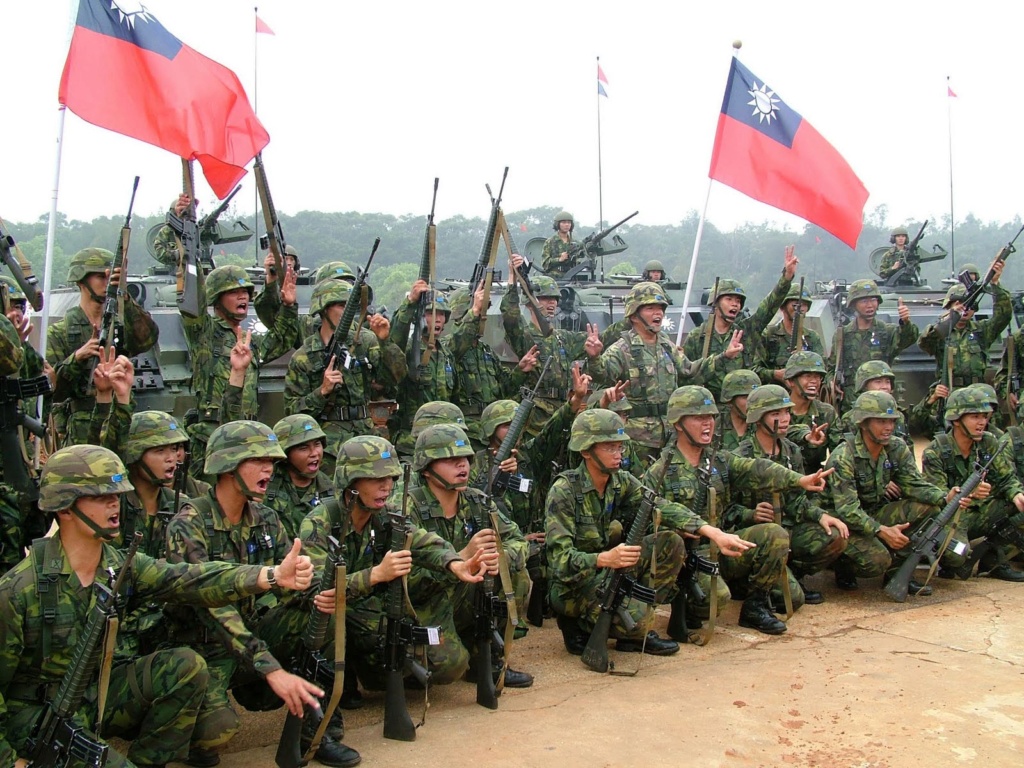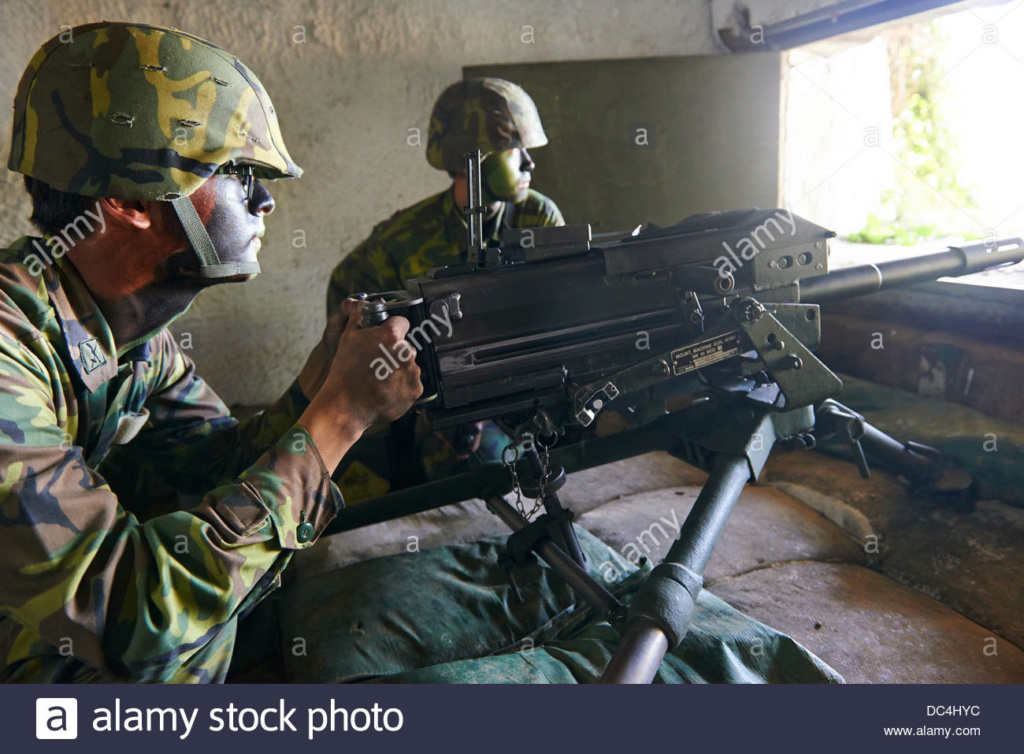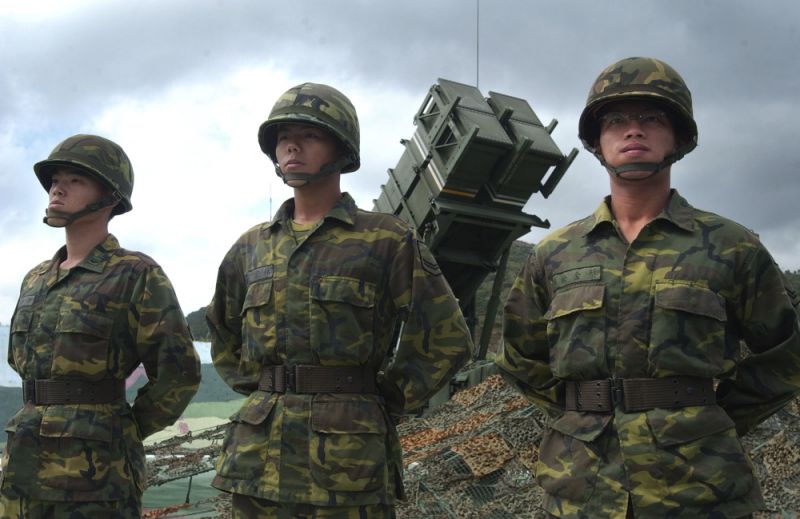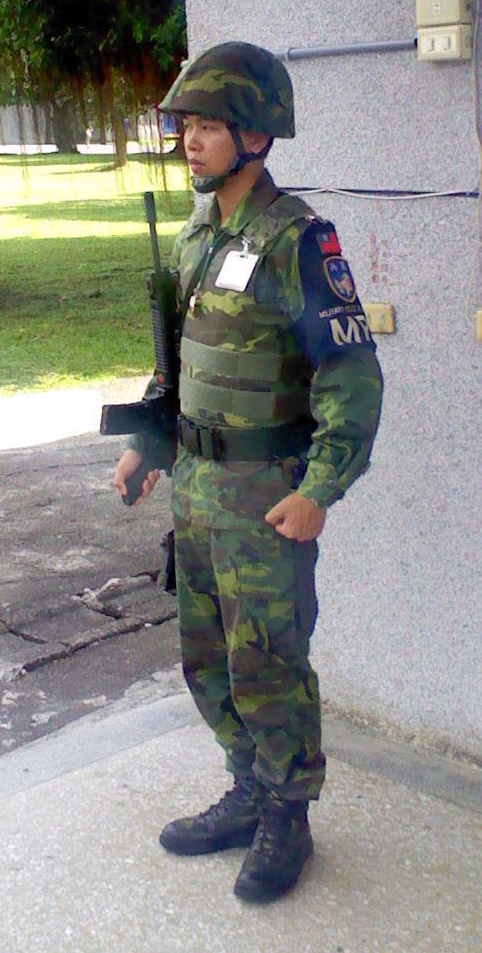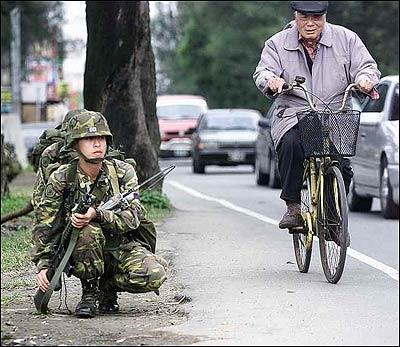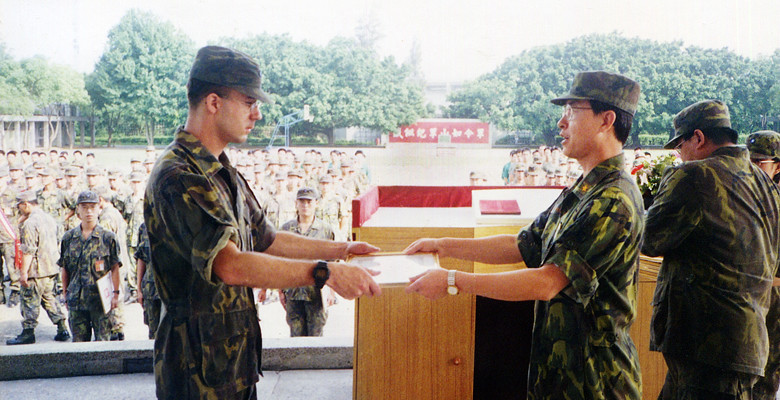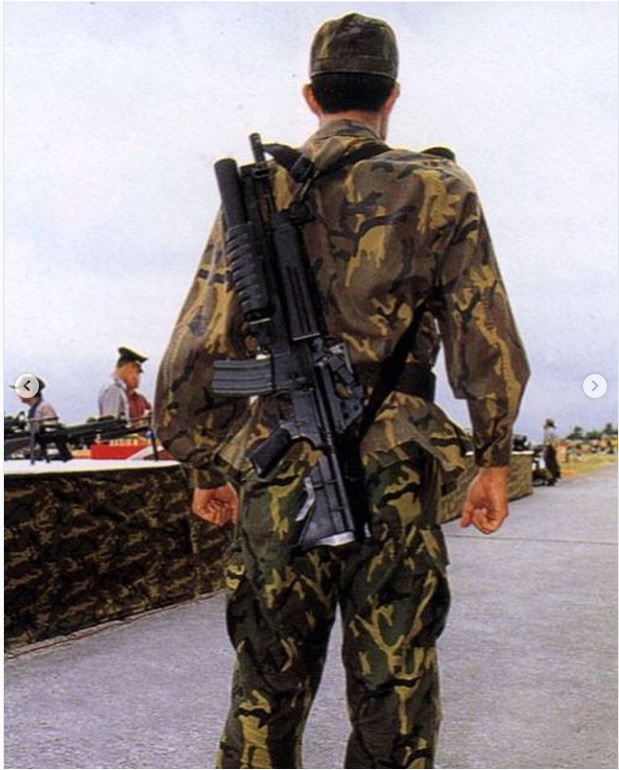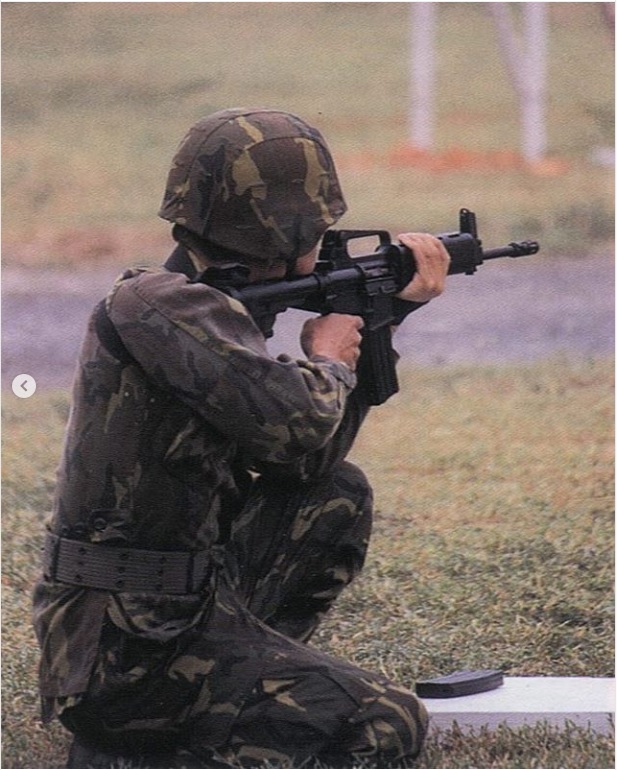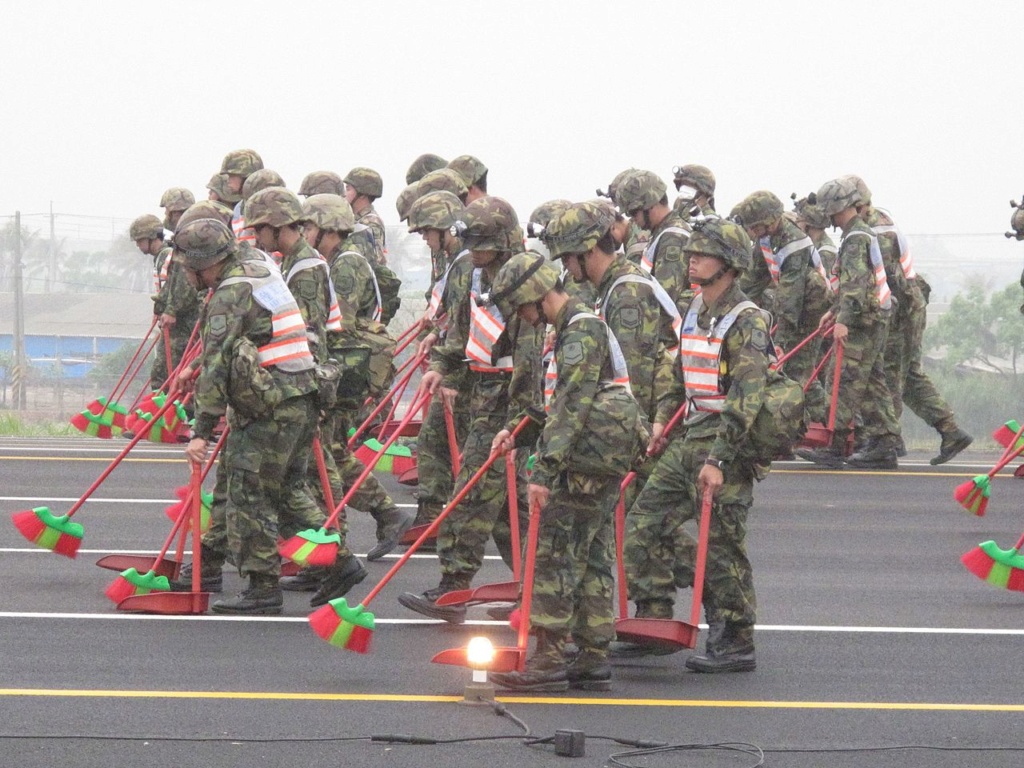 Taiwanese soldiers pictured in front of an Antelope Short Range Air Defense missile system during large scale military exercises on the 4th of June 2018.
Unique urban leaf and woodland patterns worn apparently by some sort of counter-terrorist unit. The only info I could find related to it was a Taiwanese article that roughly translated them as "Anti Terrorist Combat Unit Liangshan SWAT team".
This particular coat, sold by a certain ebay seller, is in a hybrid jungle/Taiwanese BDU cut, but the pattern is smaller than most in photos I've seen. I believe this particular coat is now in the possession of the collector who runs the Uniform History Youtube channel and Discord server.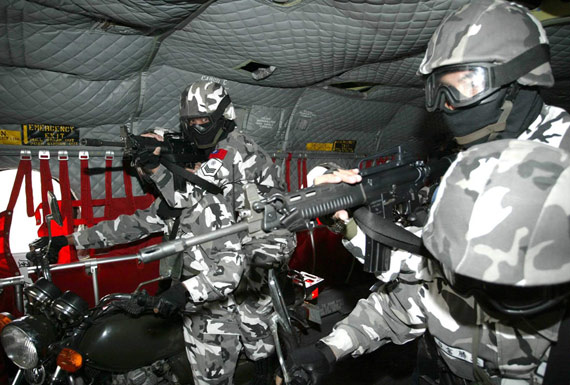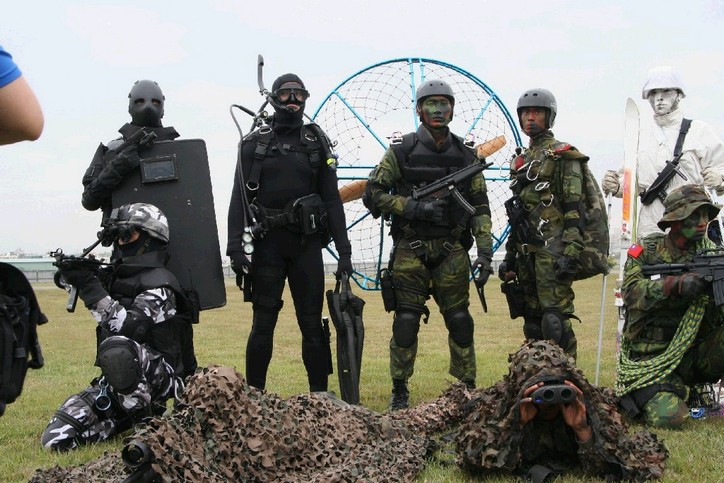 Taiwan's first digital pattern, issued to special forces starting in 2007. While it appears restricted to use by Taiwanese Special Operations Command, Taiwanese SF do not appear restricted to it, as some have been seen wearing standard DCCU uniforms as well as many others, flexing their SF privilege over the lowly regular service members.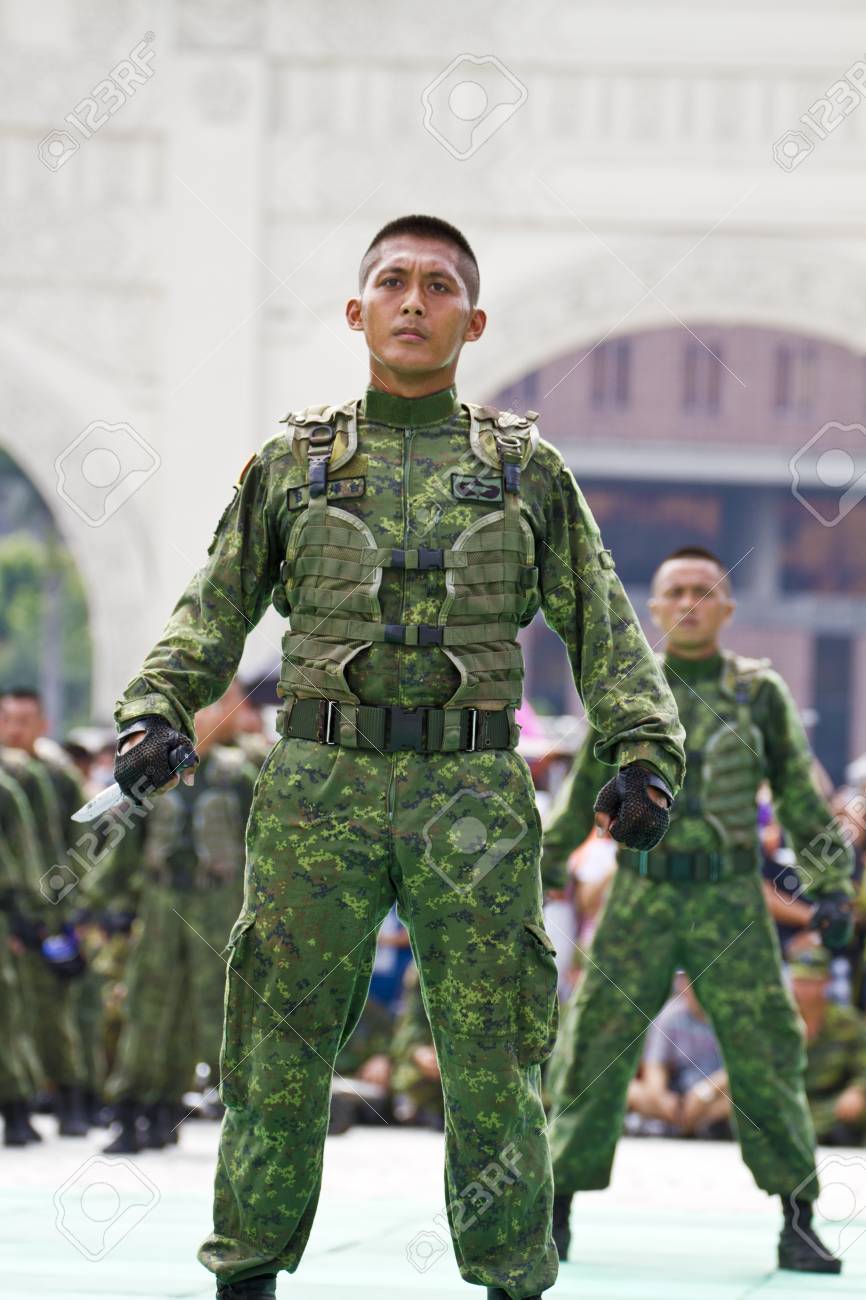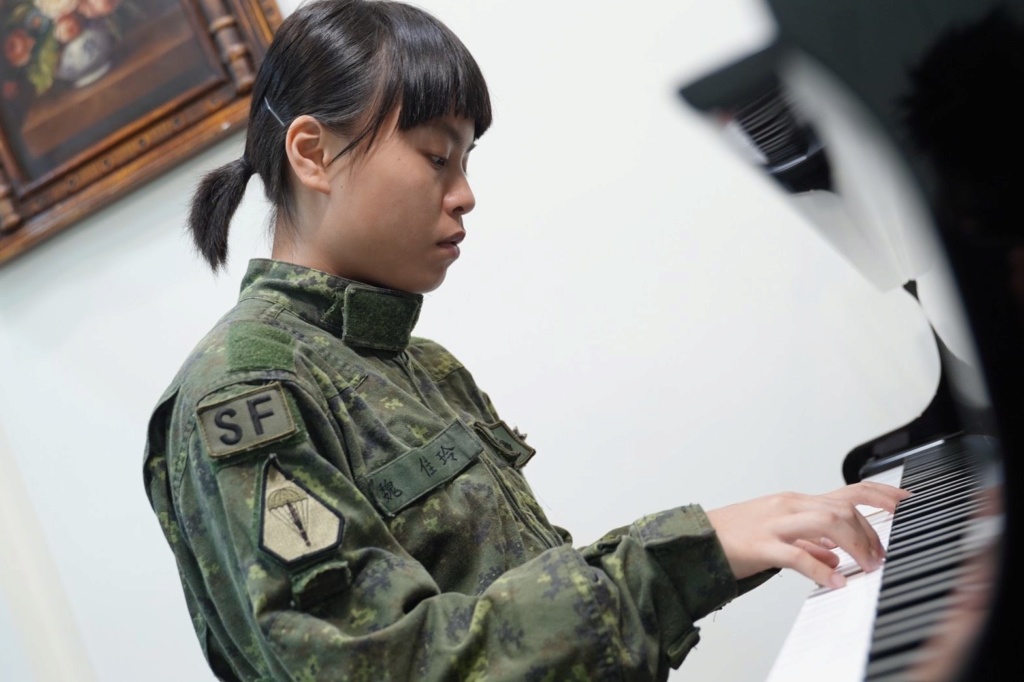 Another unique urban digital pattern restricted to SF use. Not sure when it was introduced, Gilles / Vonstuck has an earlier BDU/jungle style set he posted back in 2011.

From Taiwanese articles and collector forums info, it is at least used as an OPFOR uniform, as Taiwanese SF play "nondescript Communist invaders" in their wargames and wear special insignia differentiating themselves.
It has also been seen worn on parades and public demonstrations. As to whether it's used in any operational purposes like being worn as an actual urban camouflage uniform or if it is solely an OPFOR pattern, I have no idea.
Newer sets appear in the same cut as the normal green SF digital, with unique features compared to the DCCU like a gusseted crotch, mandarin collar, zippered mesh arm vents, zippered vertical chest pockets, and more velcro for insignia, including the shoulders.
Taiwanese SF have also been seen wearing full black uniforms, but only on parades and demonstrations.

I have included the roughly translated original captions for some of the following photos.
Attacking Forces of the Army Special Warfare Forces wore camouflage uniforms of different colors, which were evident in the ranks of the officers and men of the DefenSe Forces.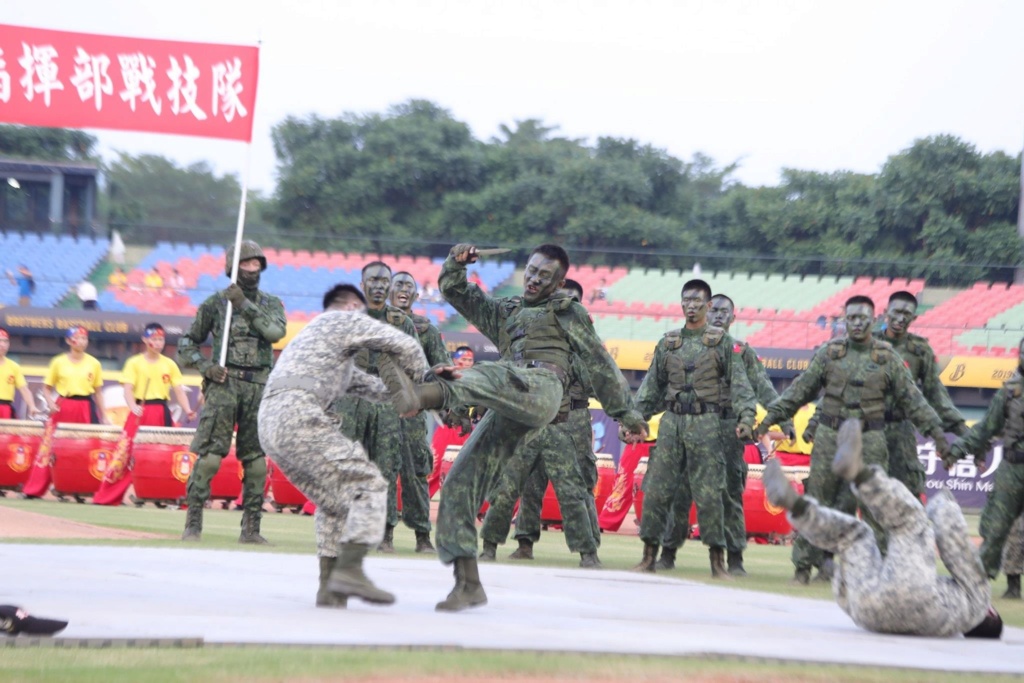 Army Special Operations Command Special combat troops special two battalion special one consecutive.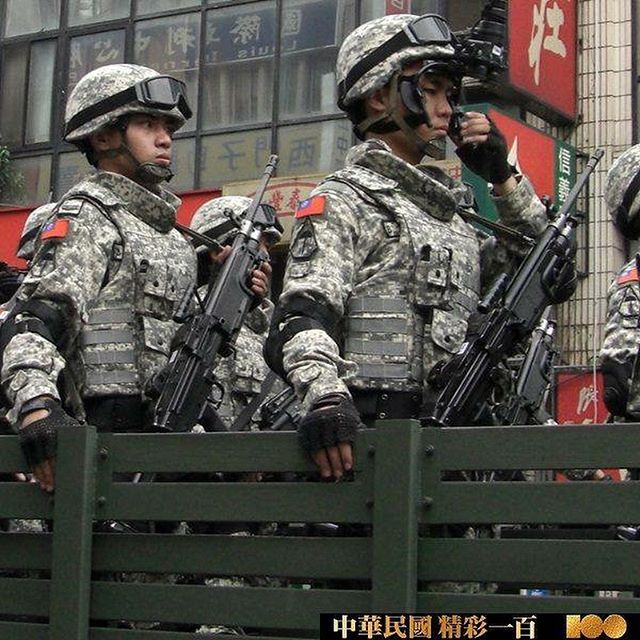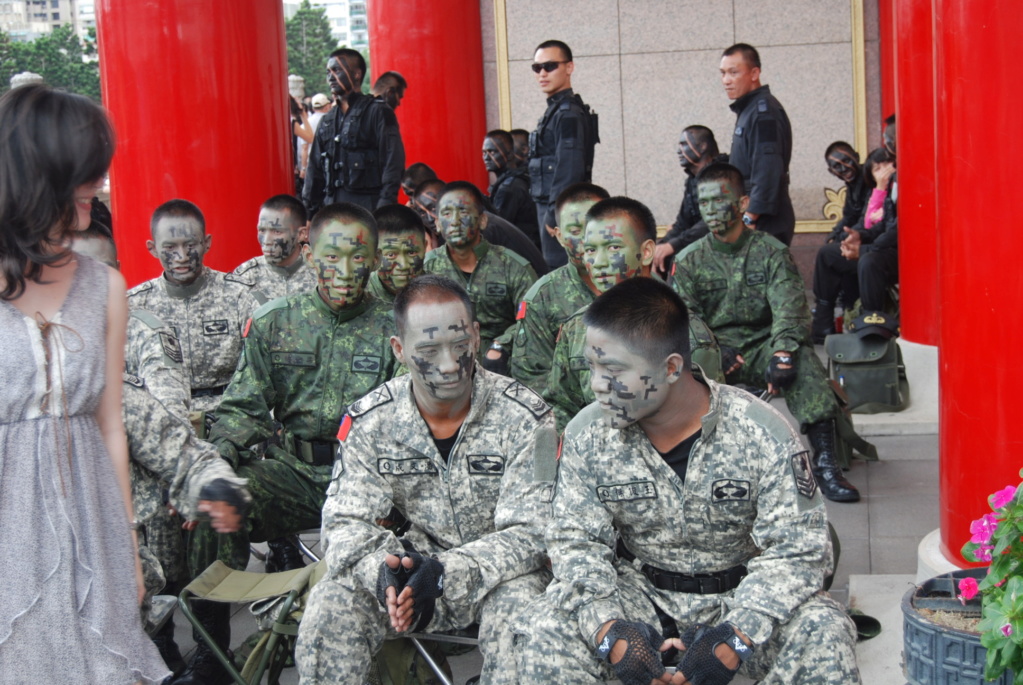 "Hanguan Exercise"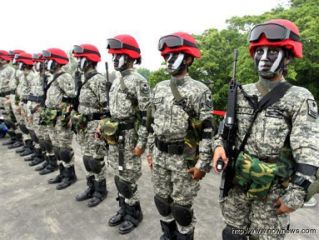 Huang Jiaqing, who plays the ''special investigation team leader'' in the attacking army.
In the middle of the simulation, the Communists played the attacking army, and the dress was exposed.
The special warrior who served as an attacking army used the simplified armband.
The National Army used the Lianyun exercise in 2011 to let the female paratroopers wear the town digital camouflage test.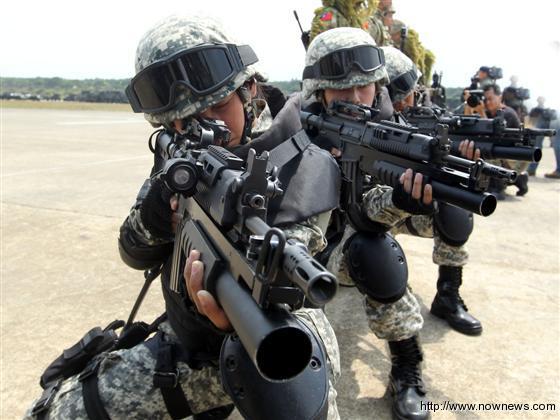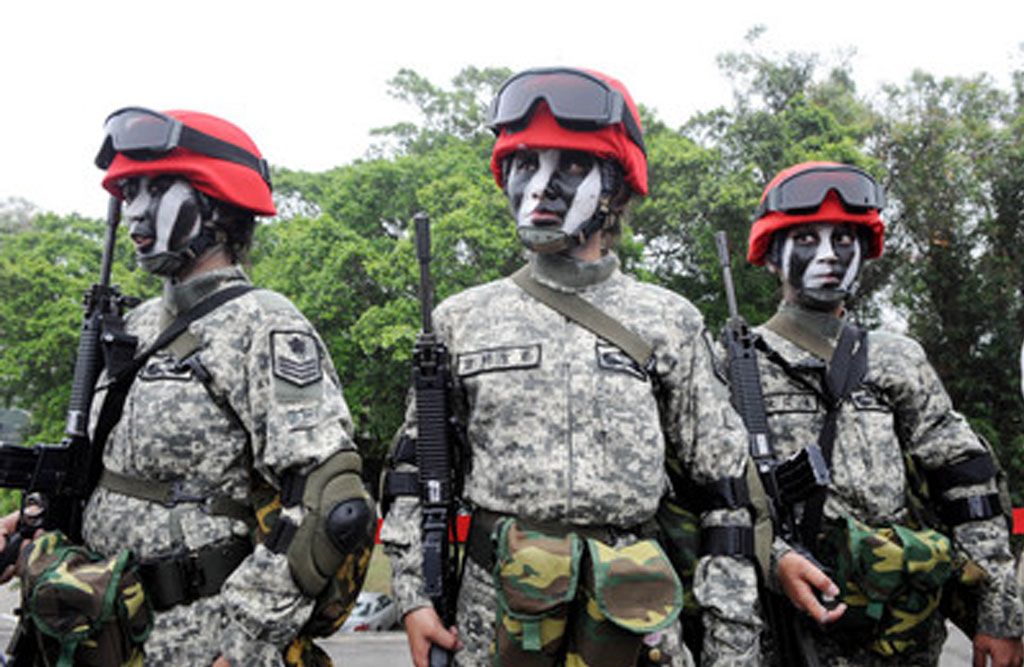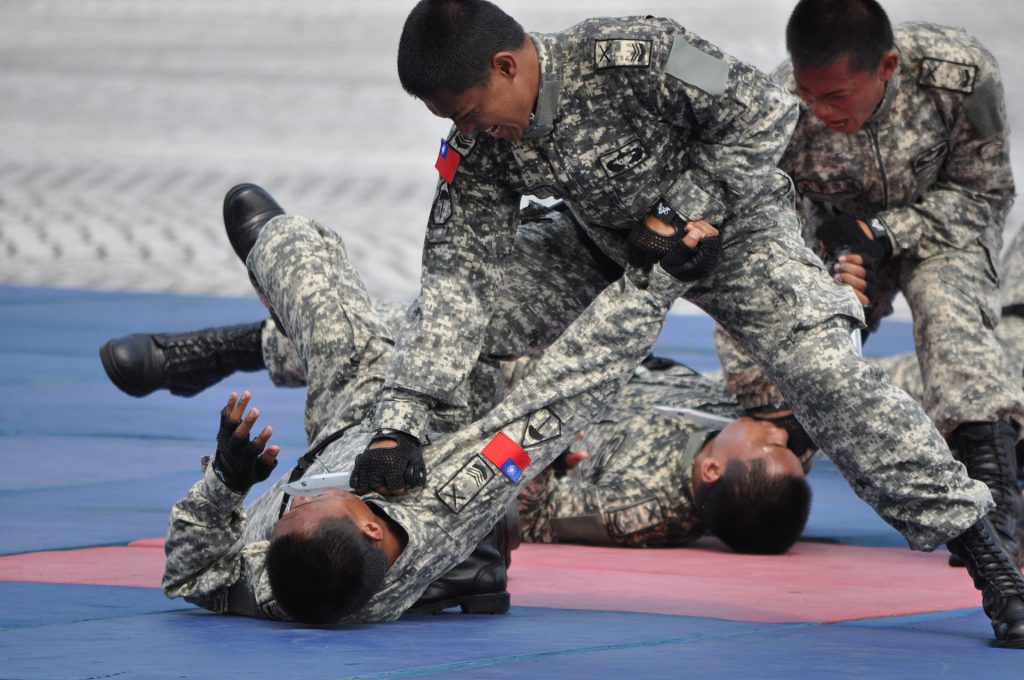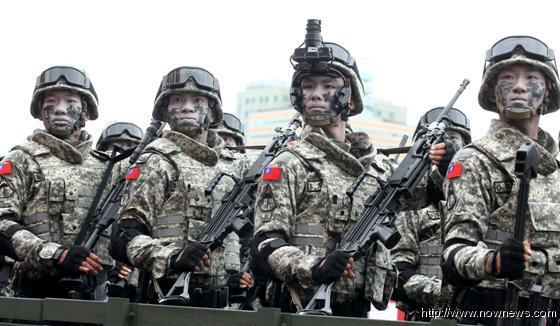 Some snipers, Army Rangers, SF, and airborne have been seen wearing MultiCam, MultiTiger, and some sort of hunting camo ghillie suits, possibly a RealTree knockoff, I don't know hunting camo very well.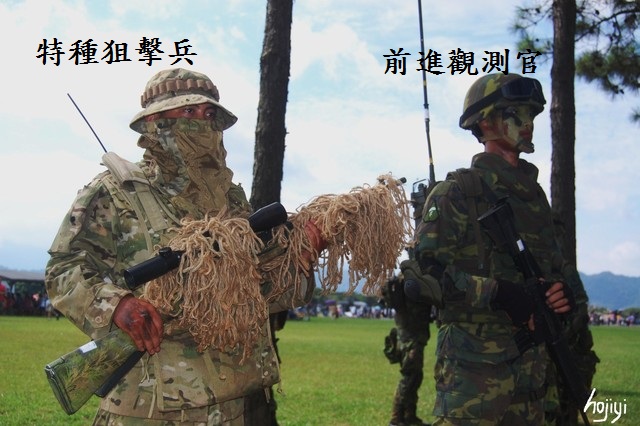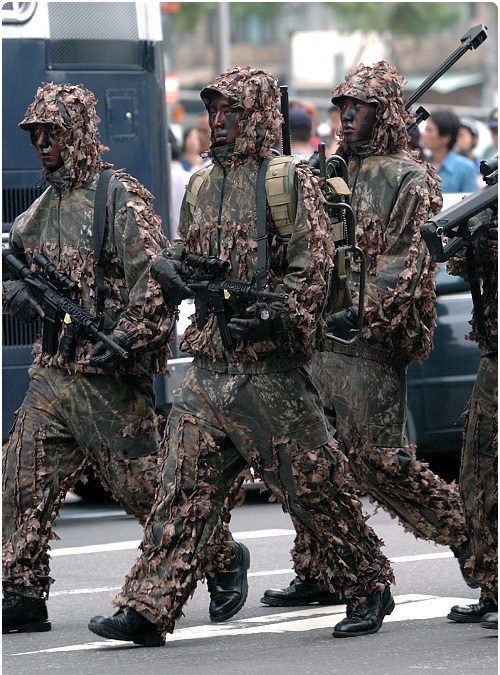 ROCMC digital tiger stripe. Photos almost entirely from the ROCMC's Facebook page. Their Marines are only 9,000 active so not many cool action-shot photos, mostly boring promotional and public relations stuff.
First photo is from the public unveiling of the new uniform on May 16, 2017.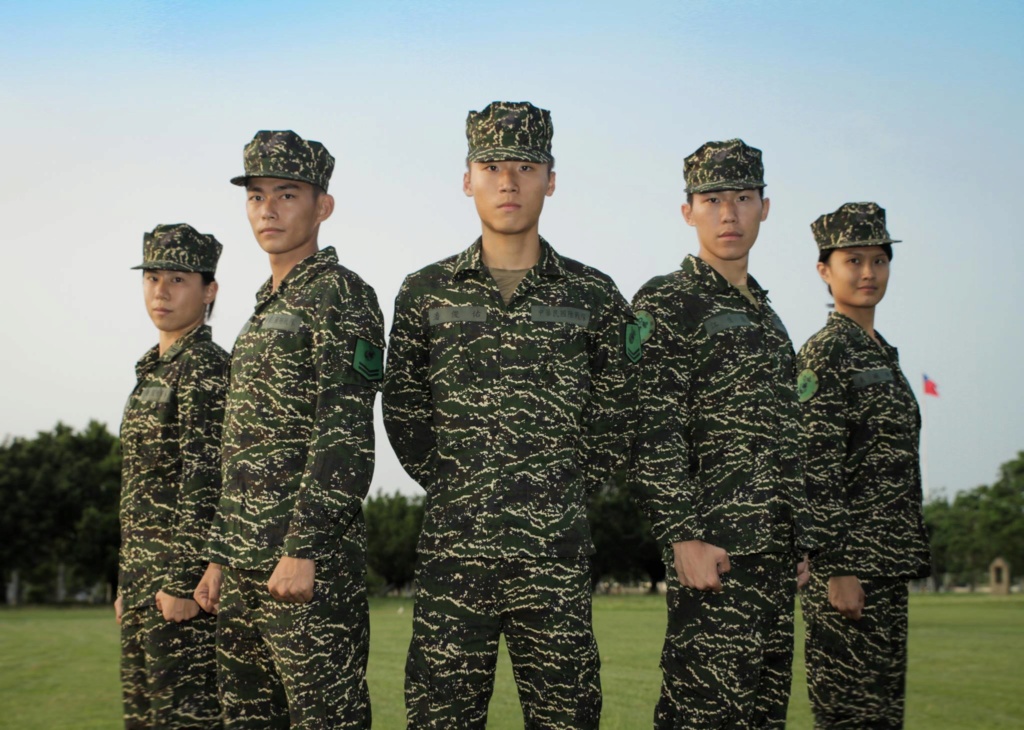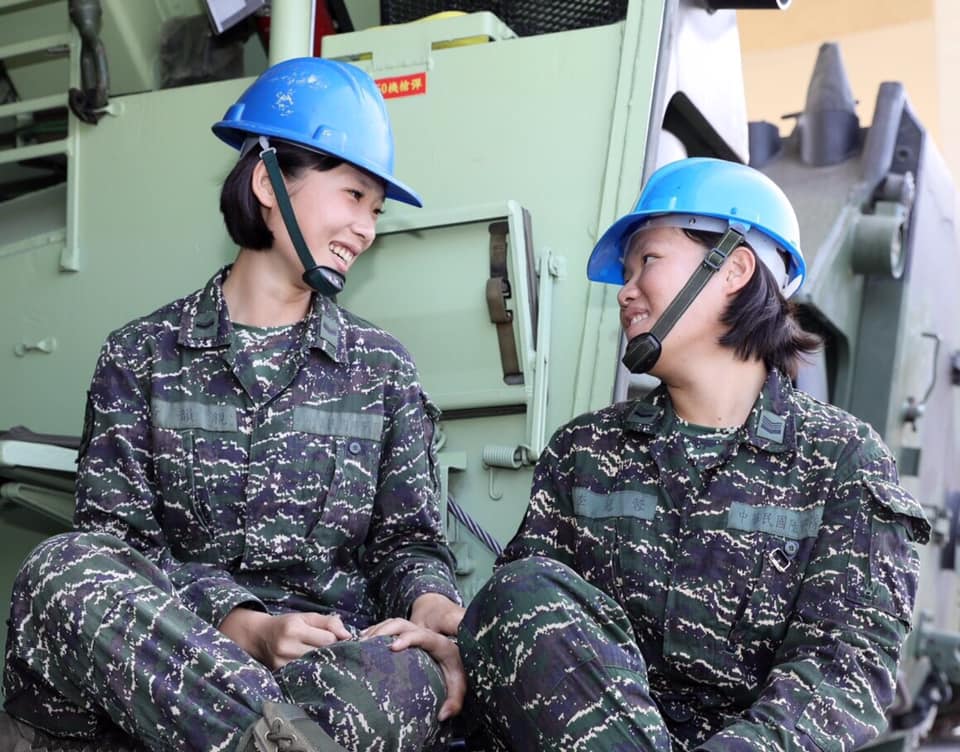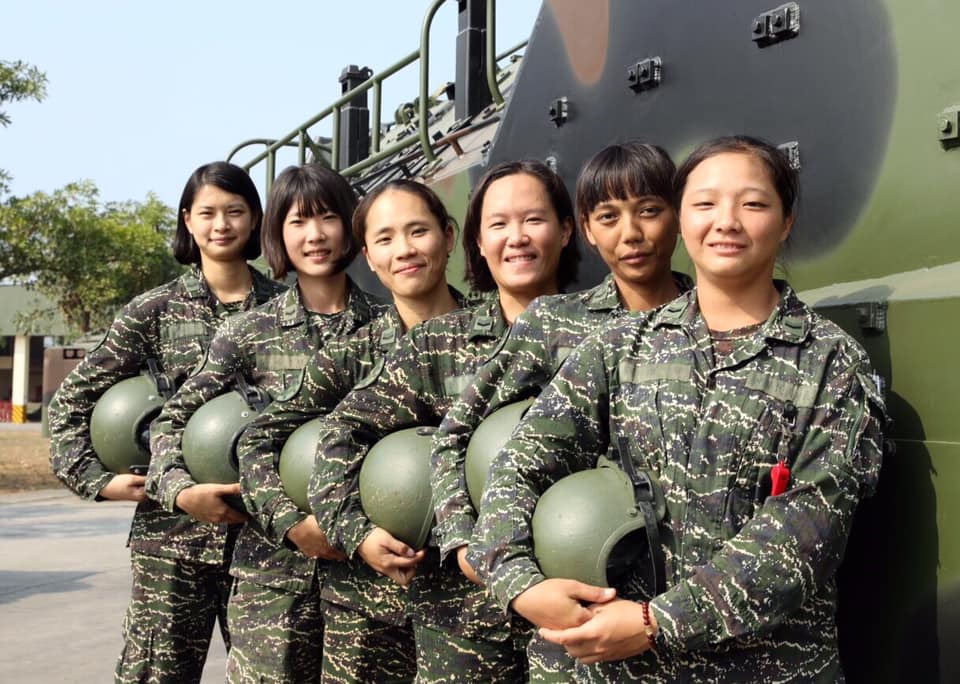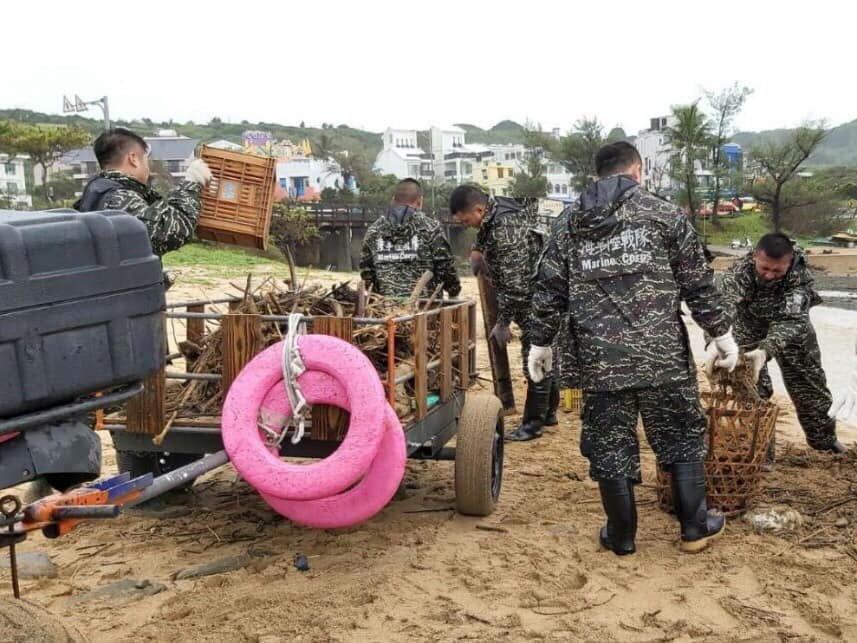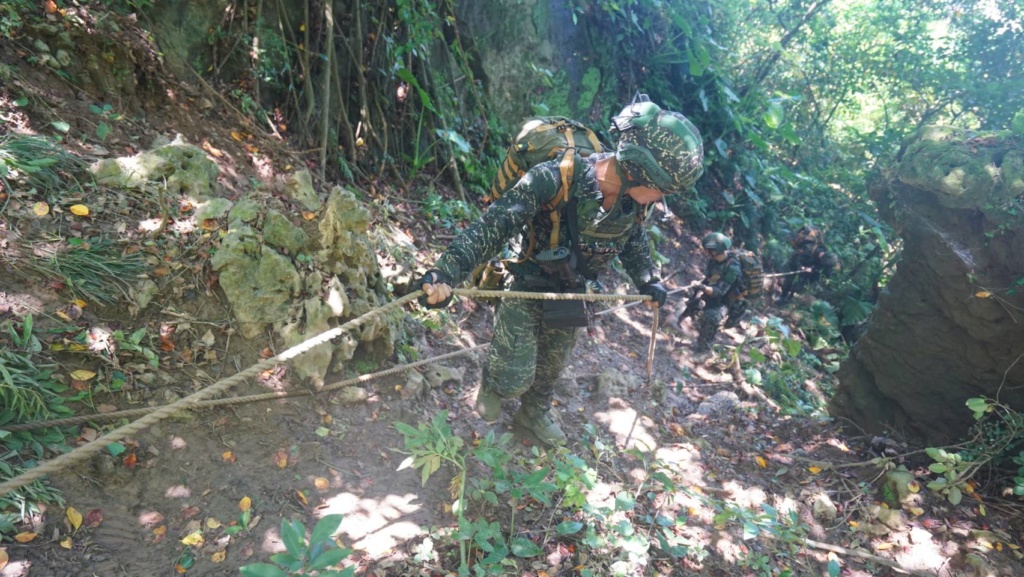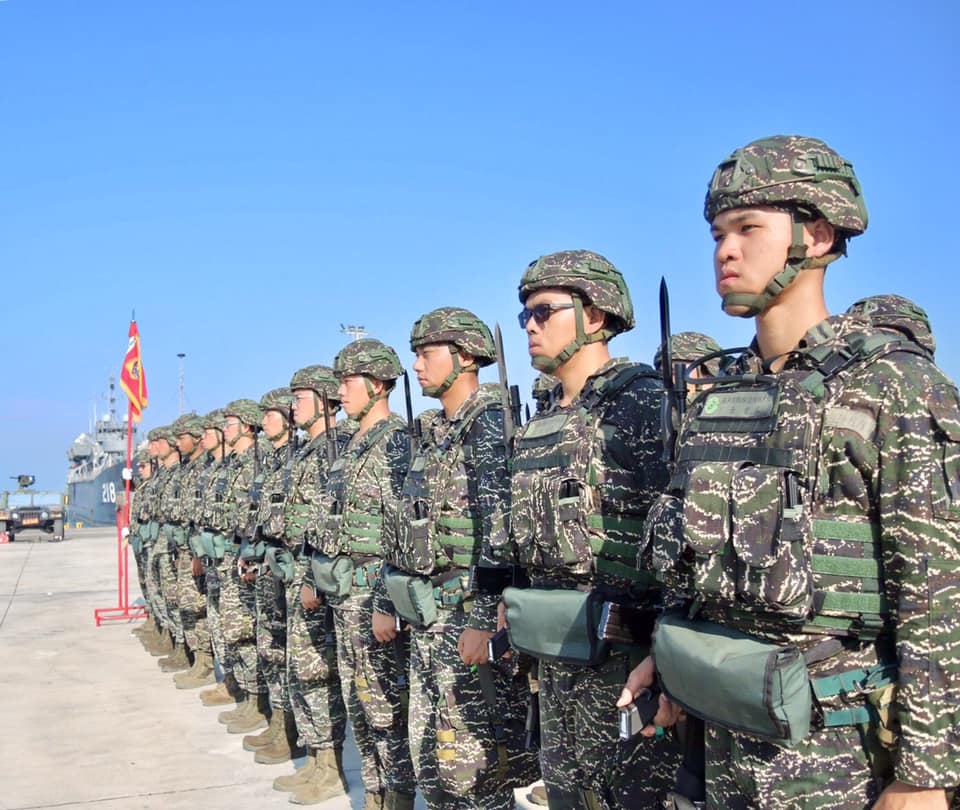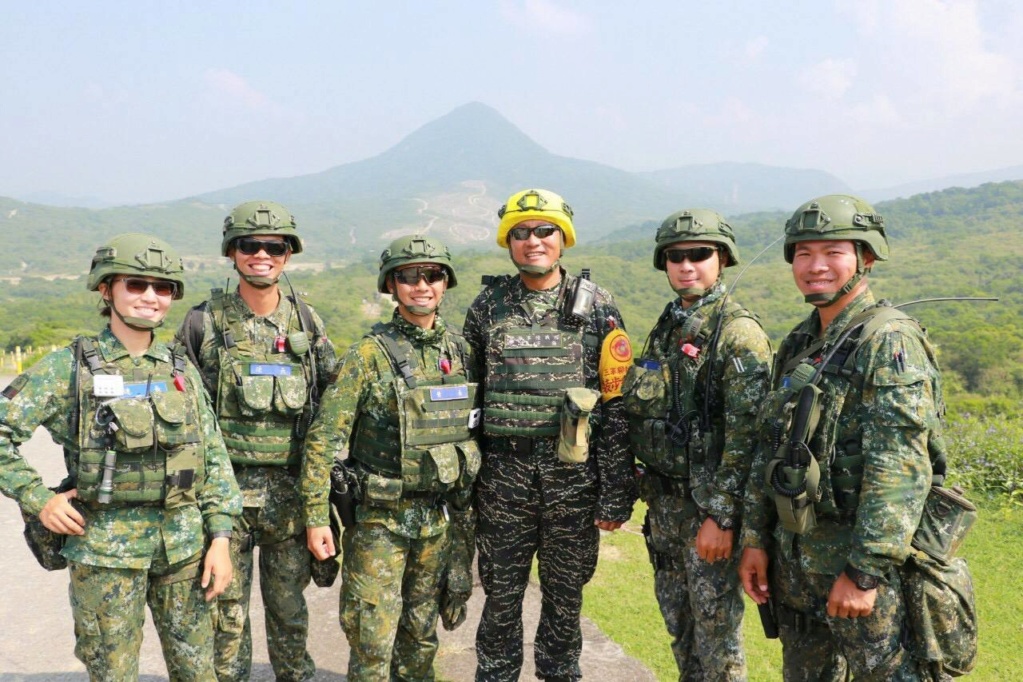 And finally, the DCCU. First photo is from its introduction by the Taiwanese Military Armaments Bureau, most pics are again from the ROC Armed Forces Facebook page.
There's a bunch, but I'll try to include as many as I can for all the different types of uniform items and gear, comparison of new vs faded examples, and wear by different units, as well as some in-field photos.
According to my friend, it blended very well in Taiwan, although civilians wearing their military's uniforms around in public is illegal there. But when he went to play airsoft at a field there, the place that ran the games had huge crates full of old ERDL uniforms to loan to the players.
Winter uniform. Like the previous ERDL version, the removable green fur collar has a tendency to turn brown from sun and wear.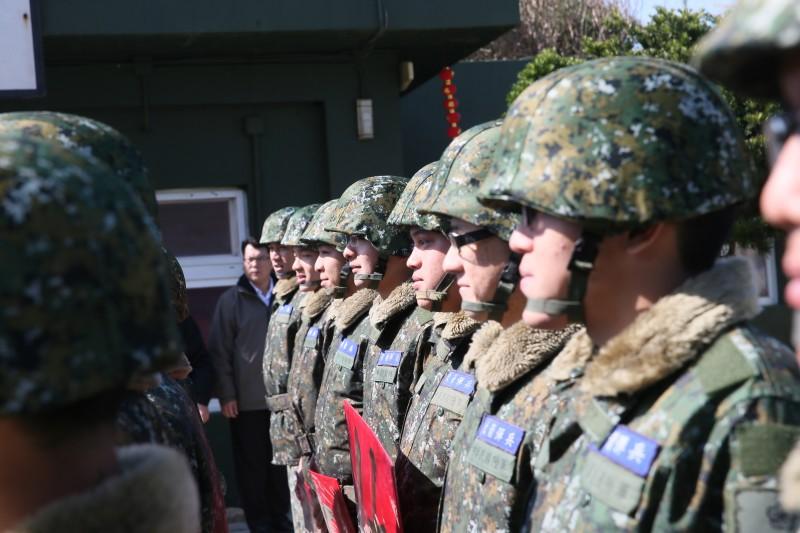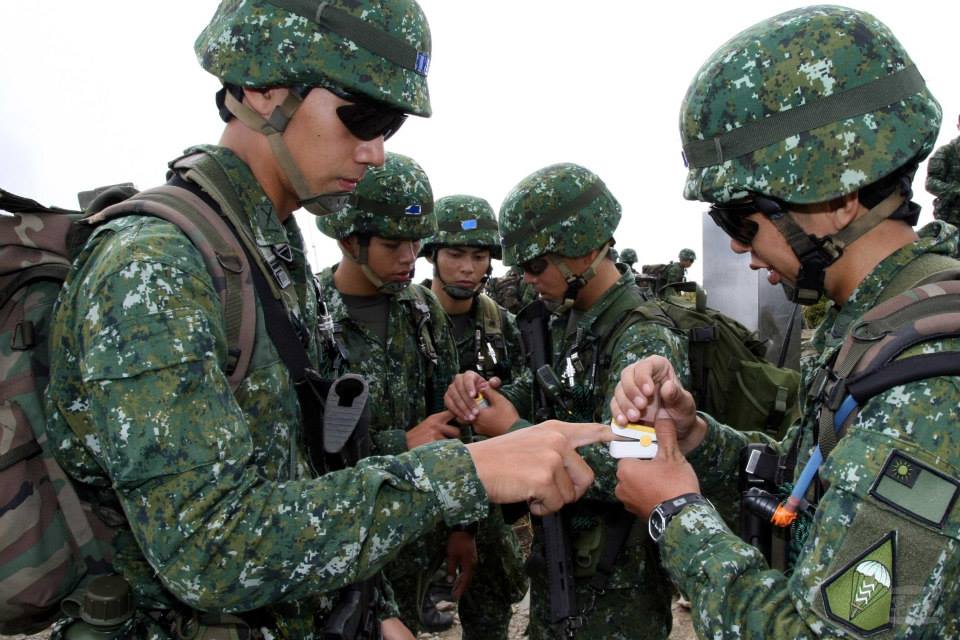 Capital defense exercise.
SF member wearing DCCU. There'll be a few of those mixed in here.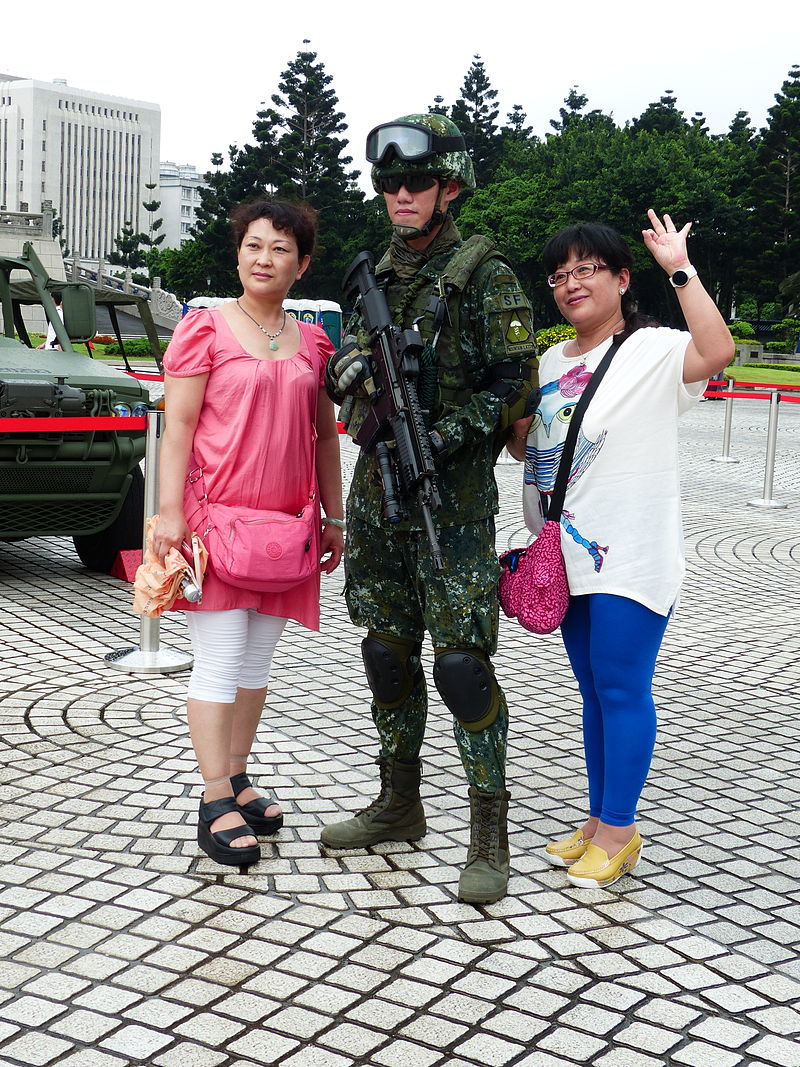 ROC Airborne Special Operations Forces Team Line up at Chengkungling Grand Ground 2015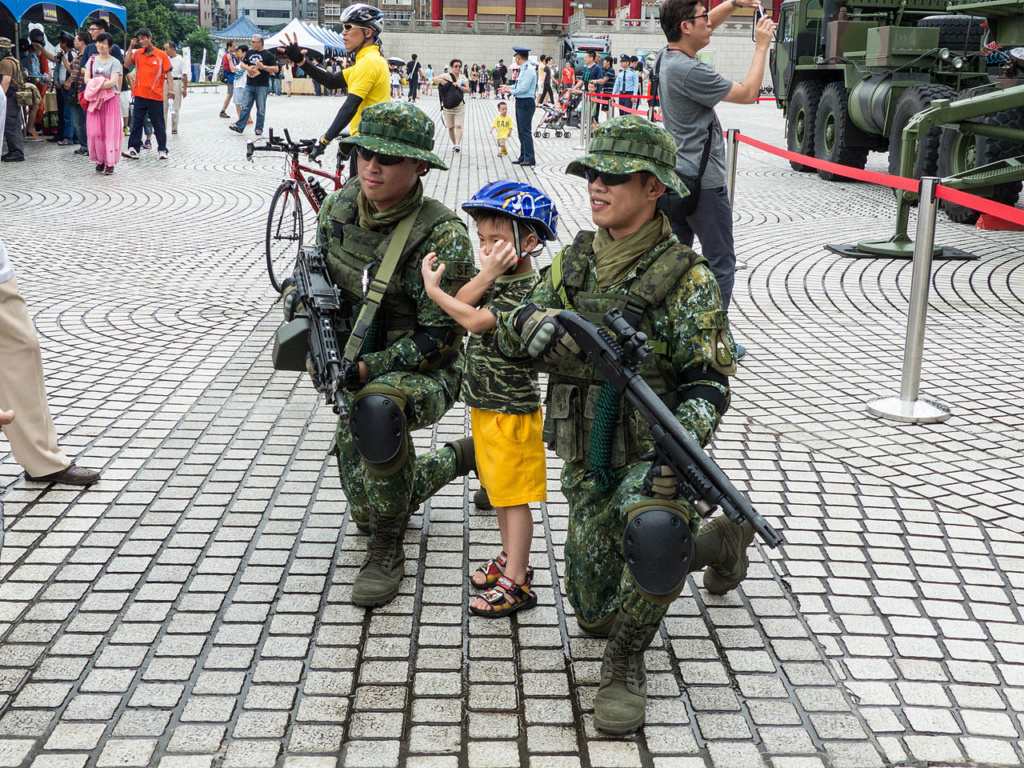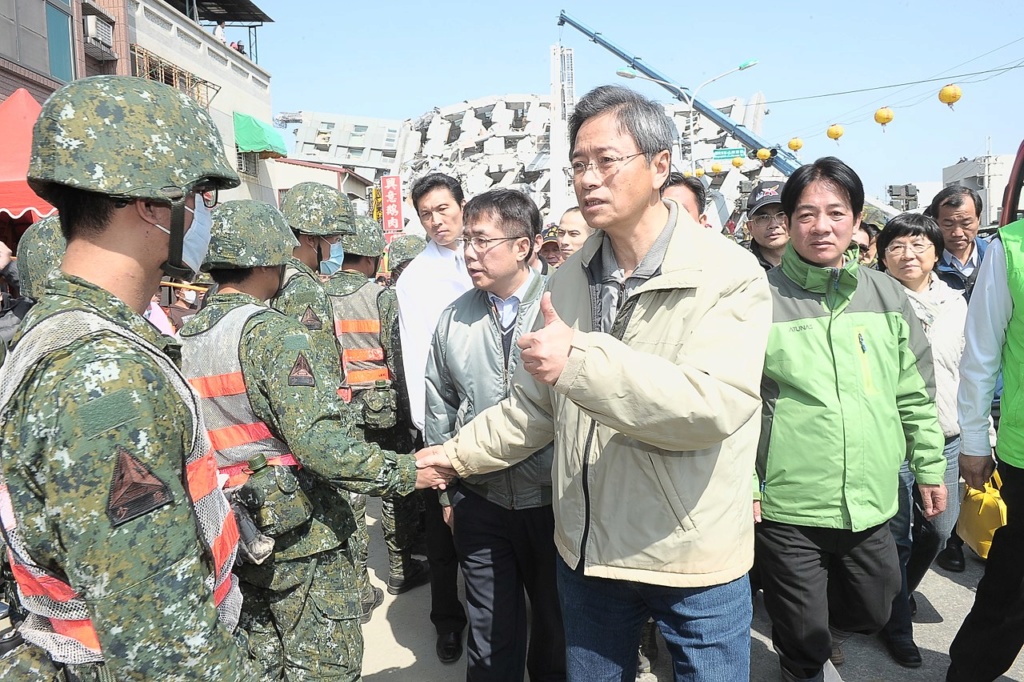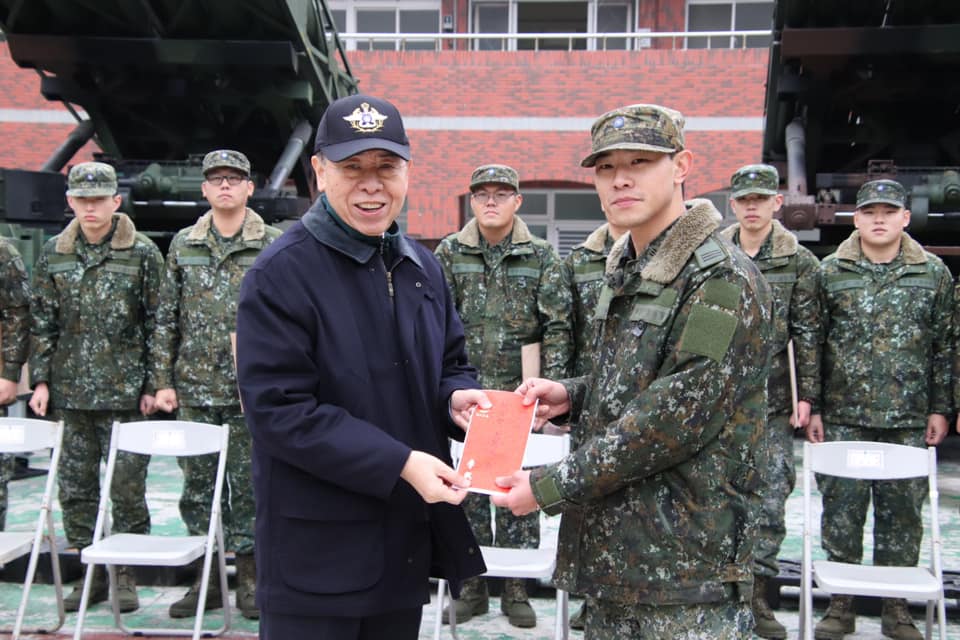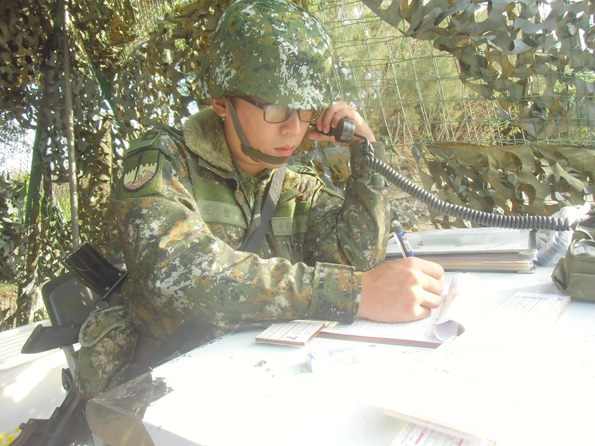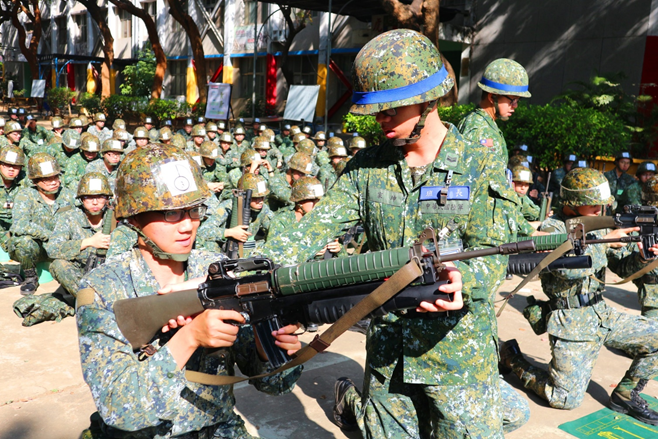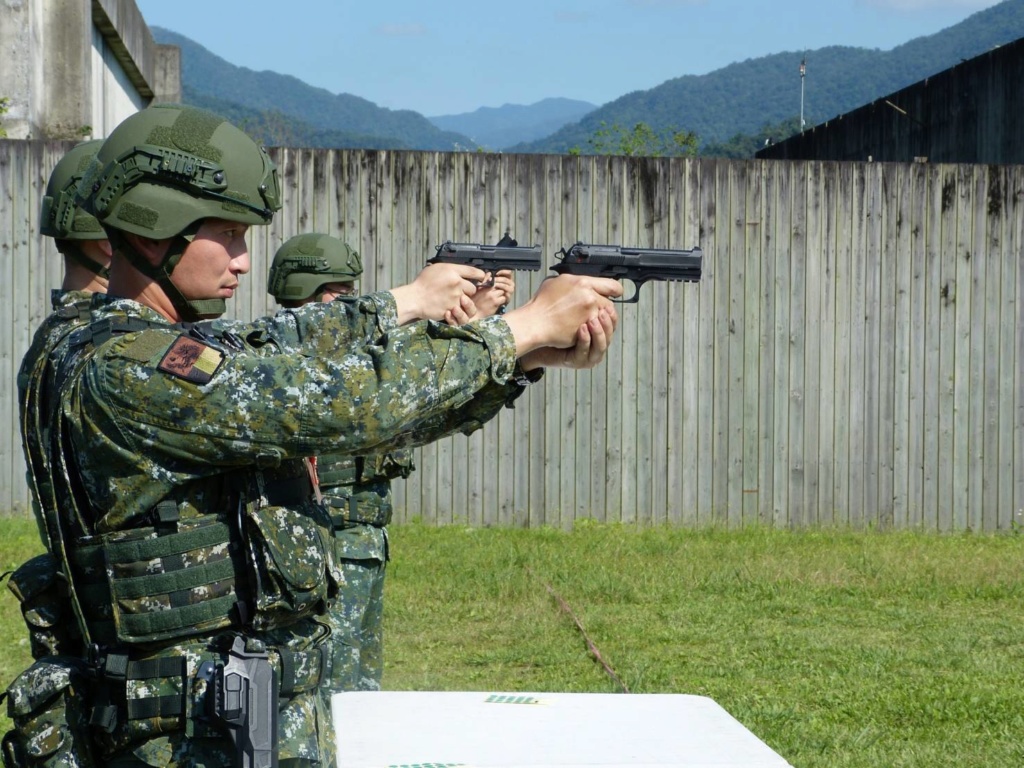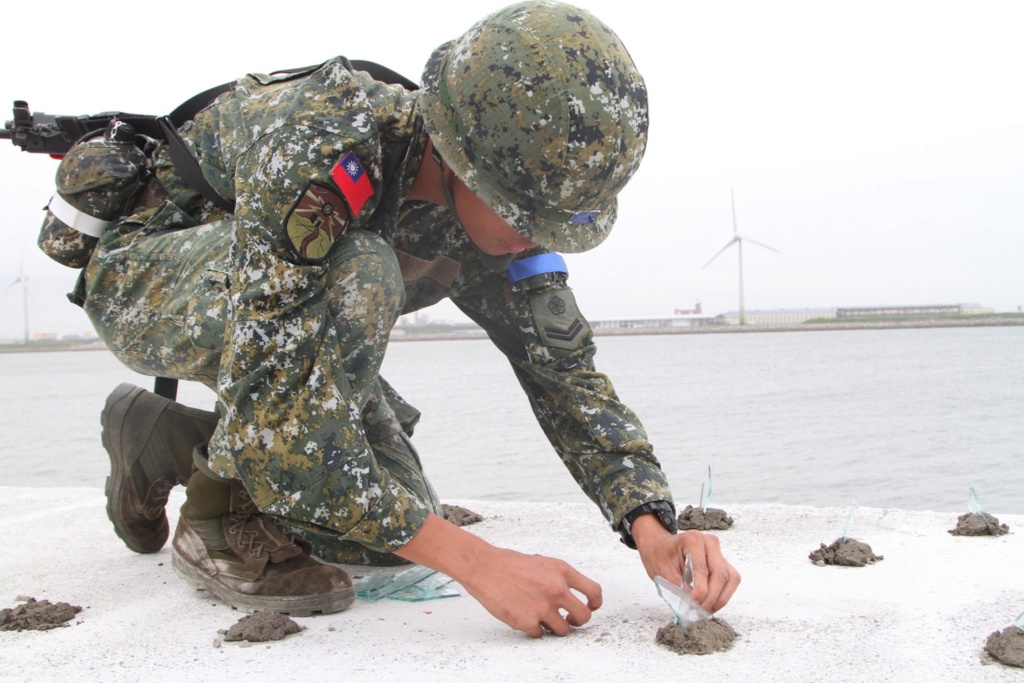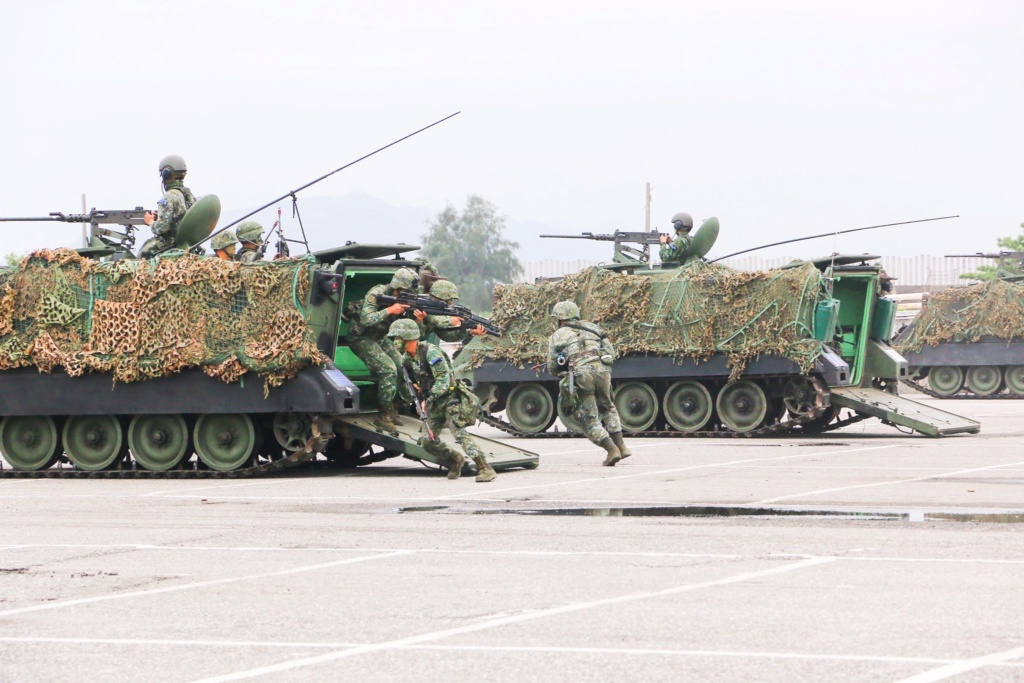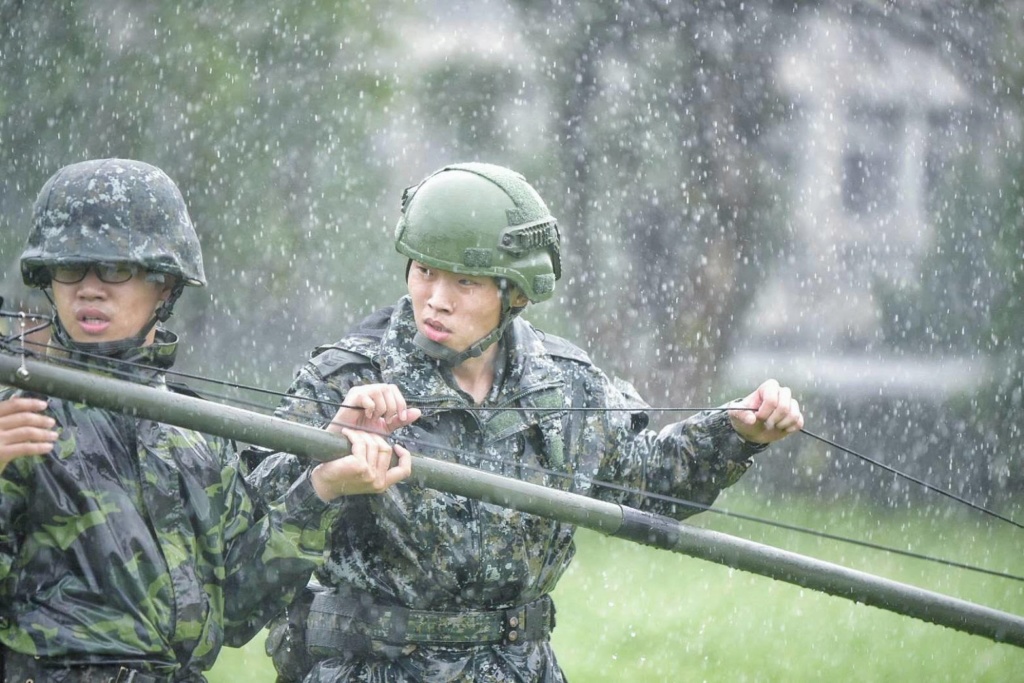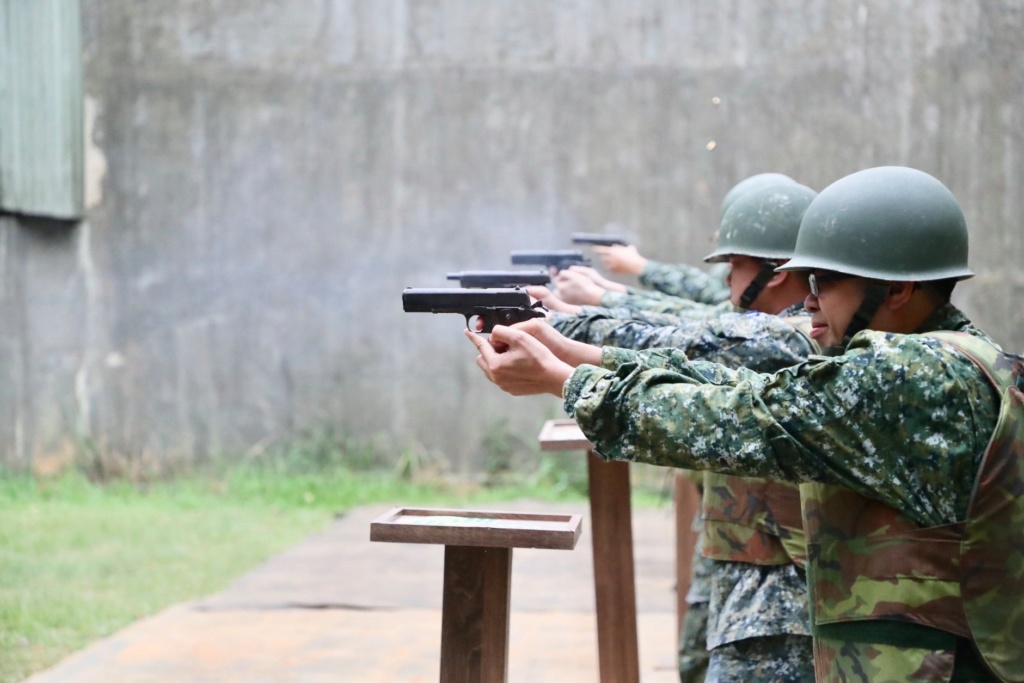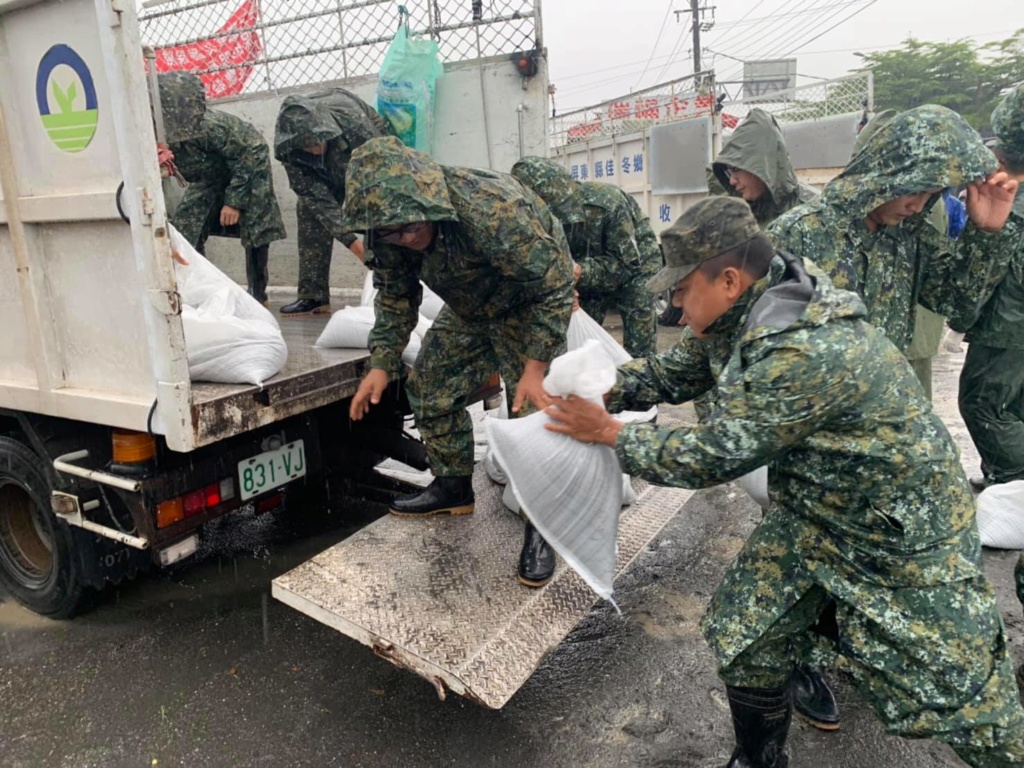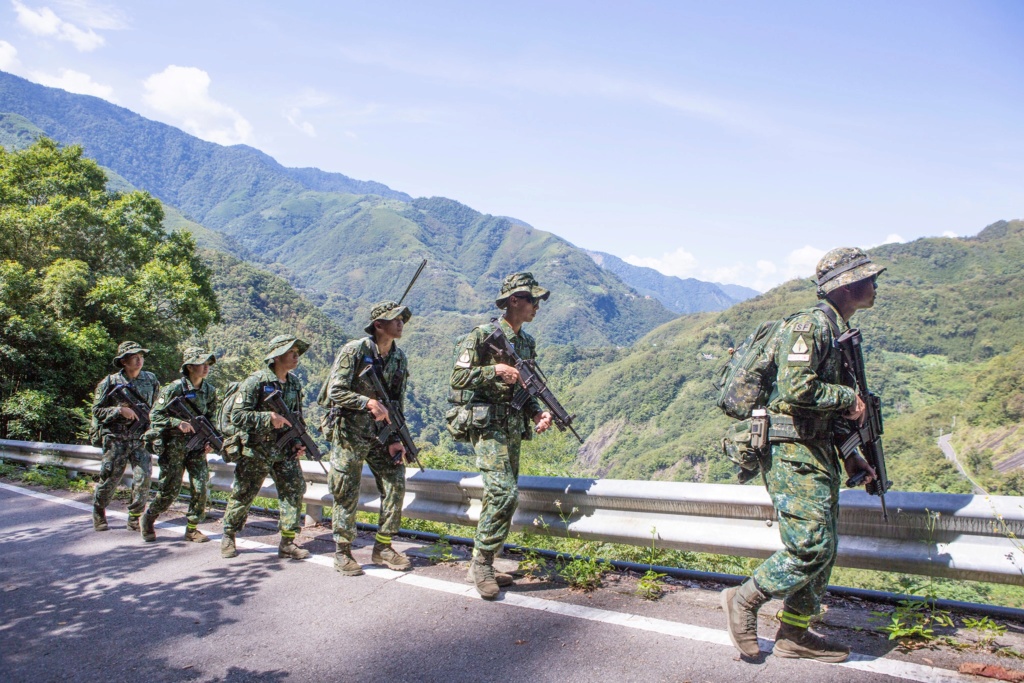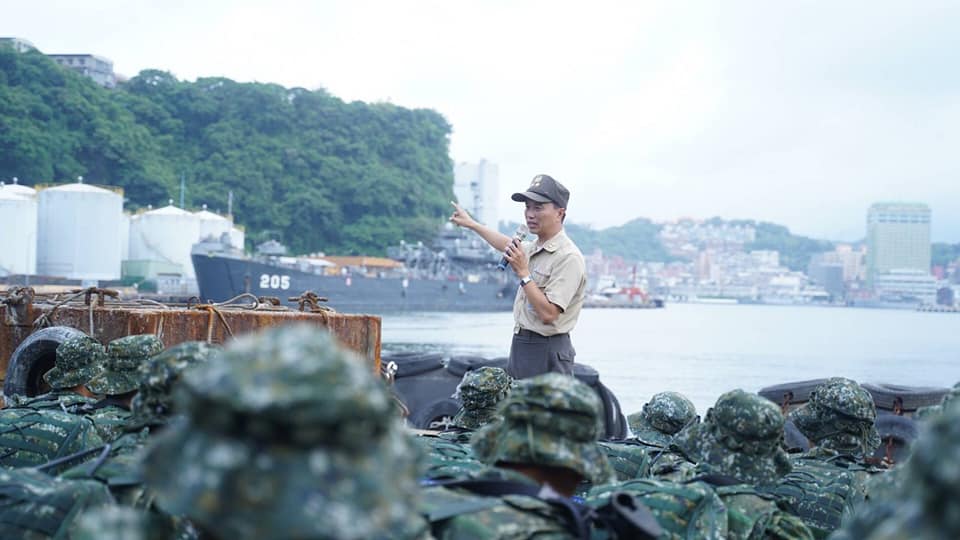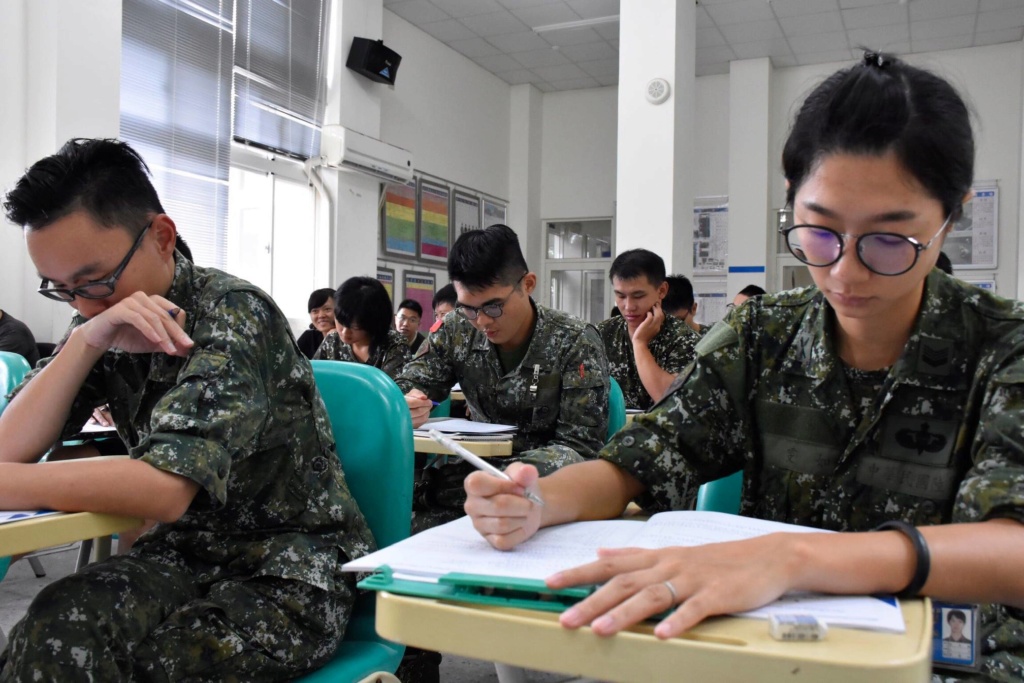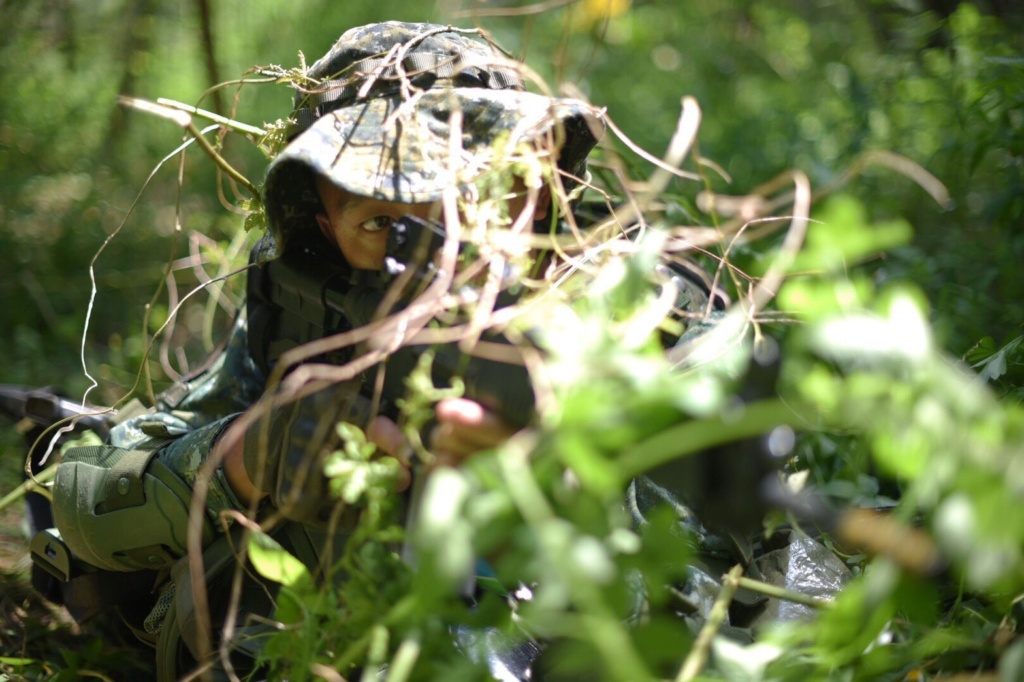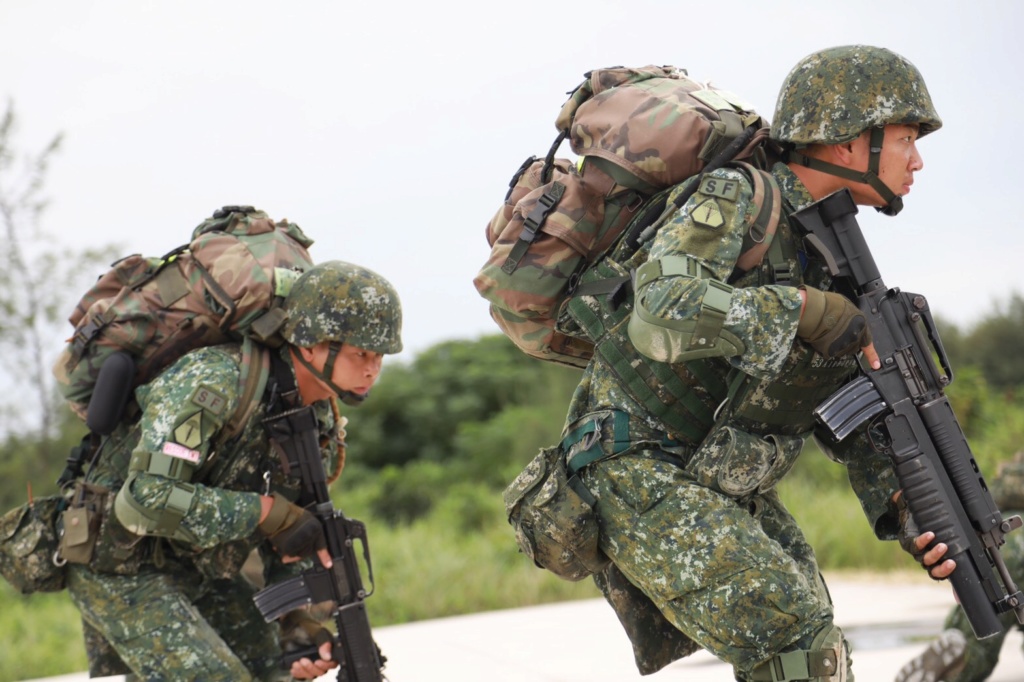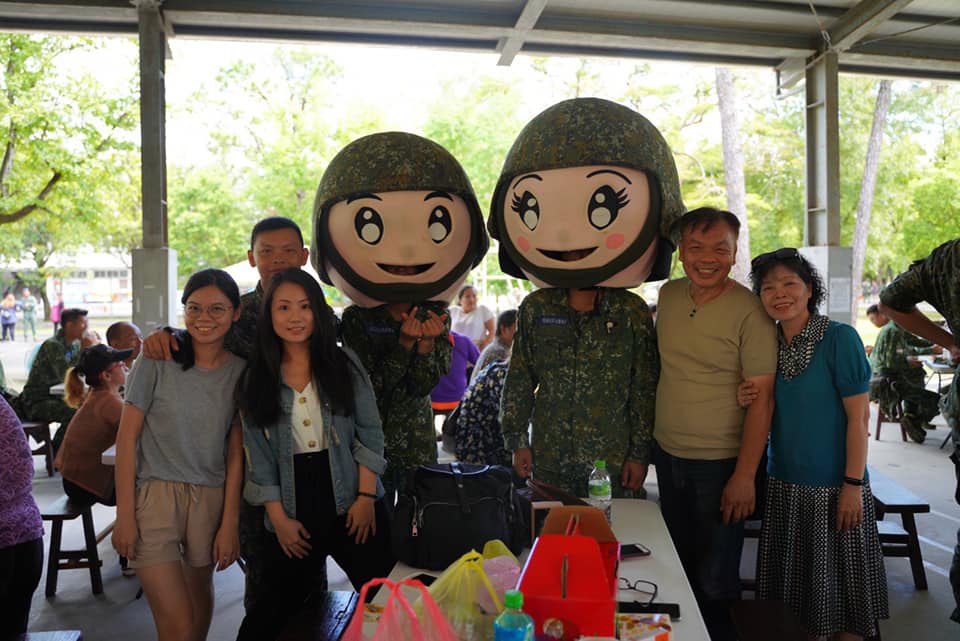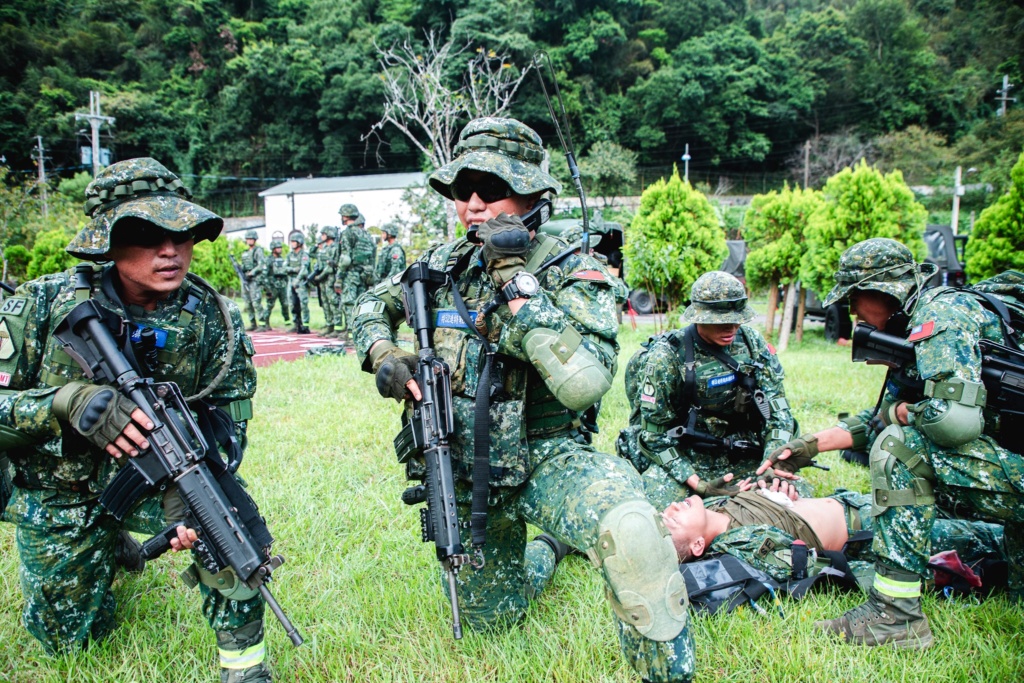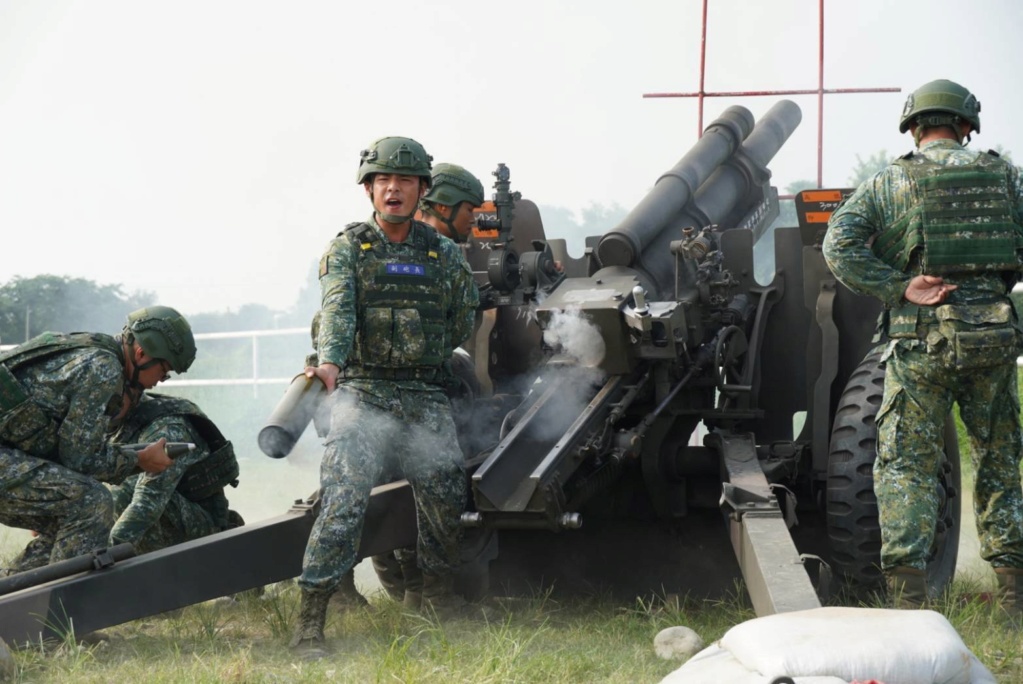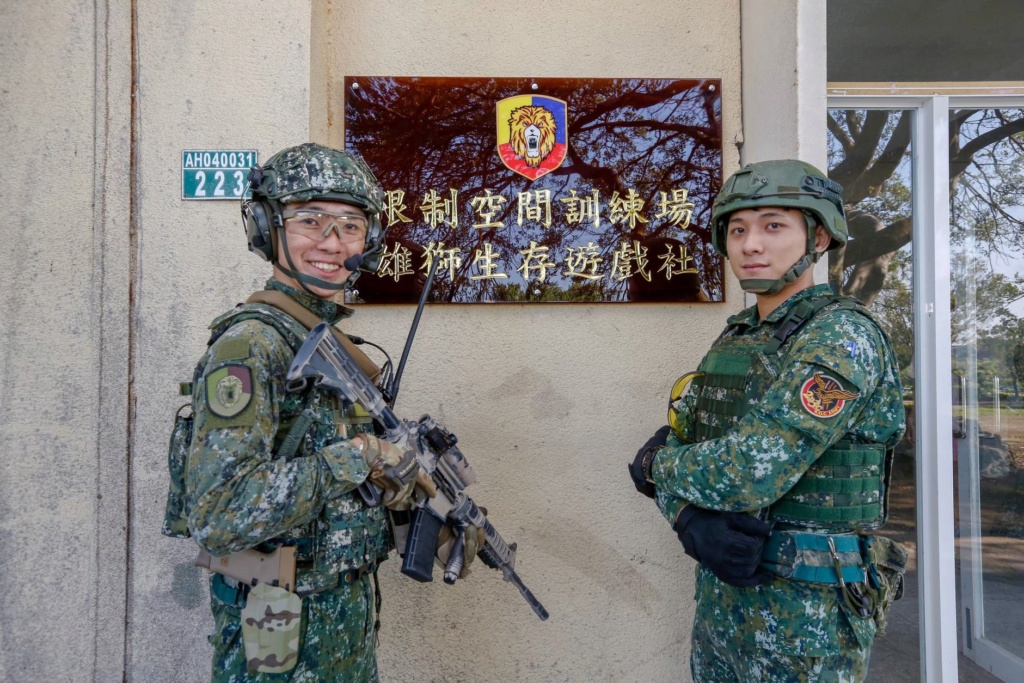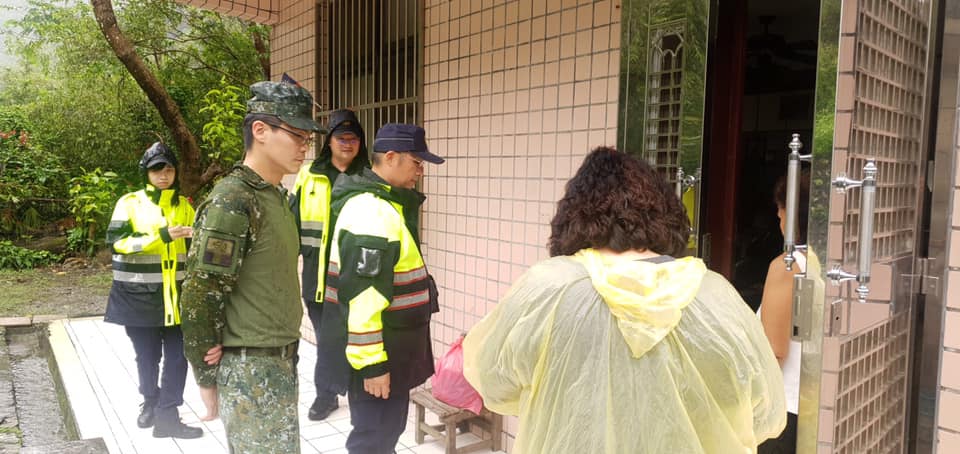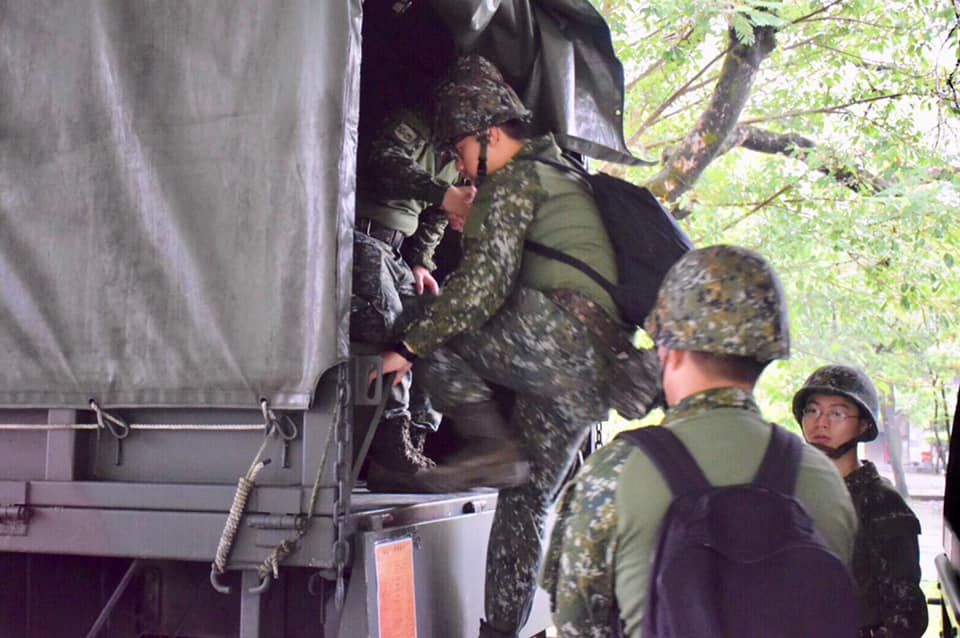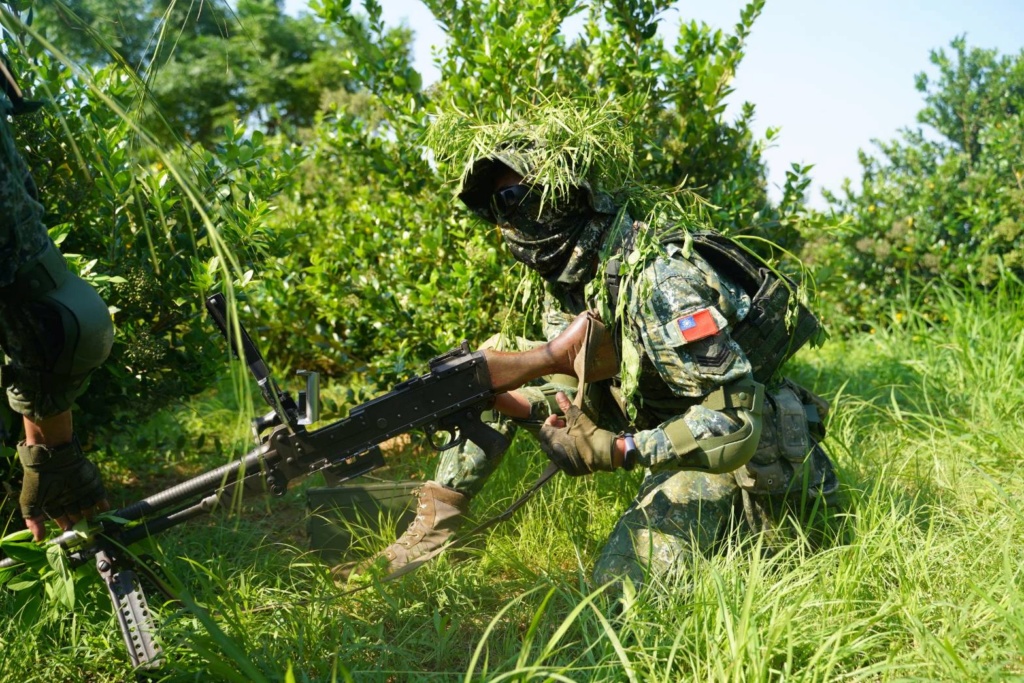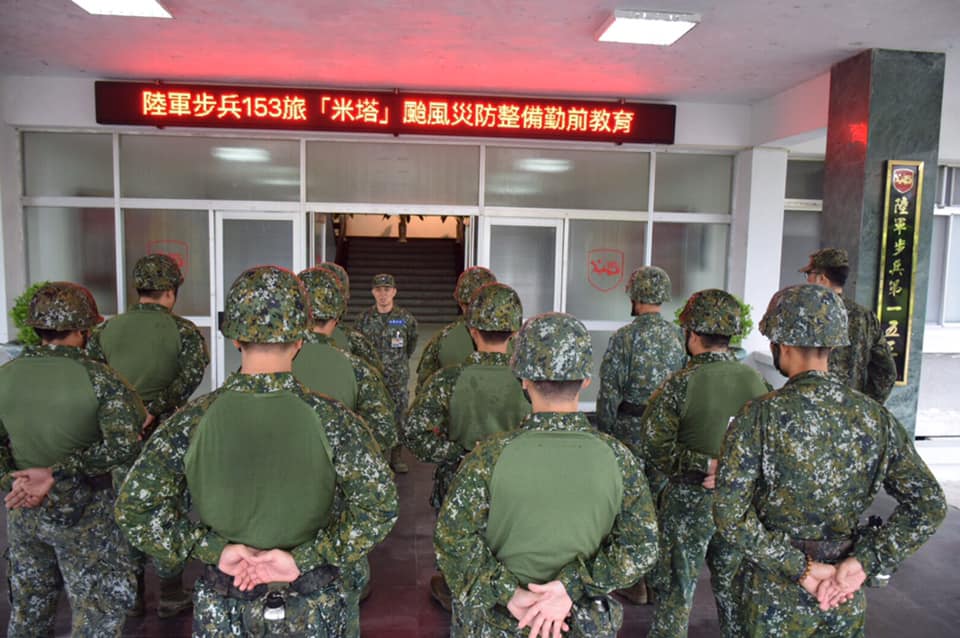 Note the camo boots!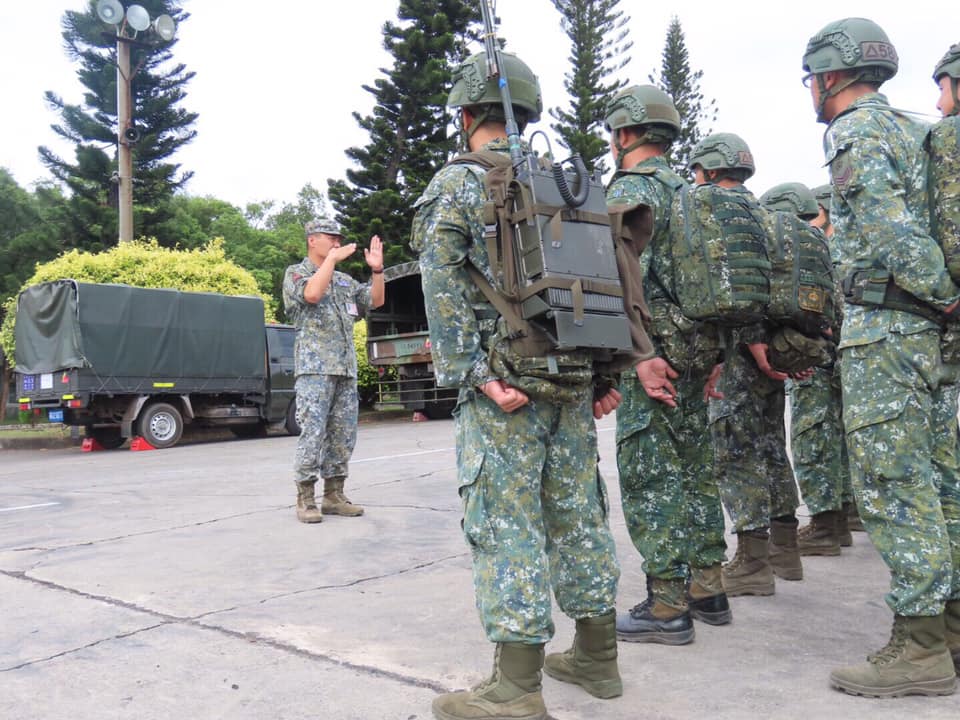 Great example of how bad they fade.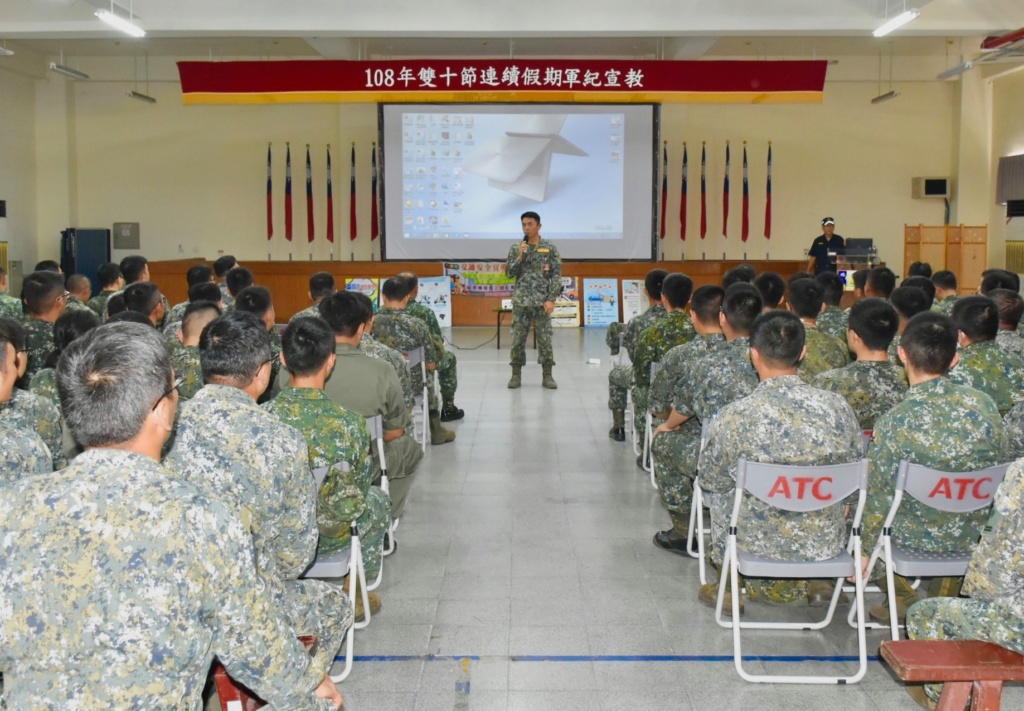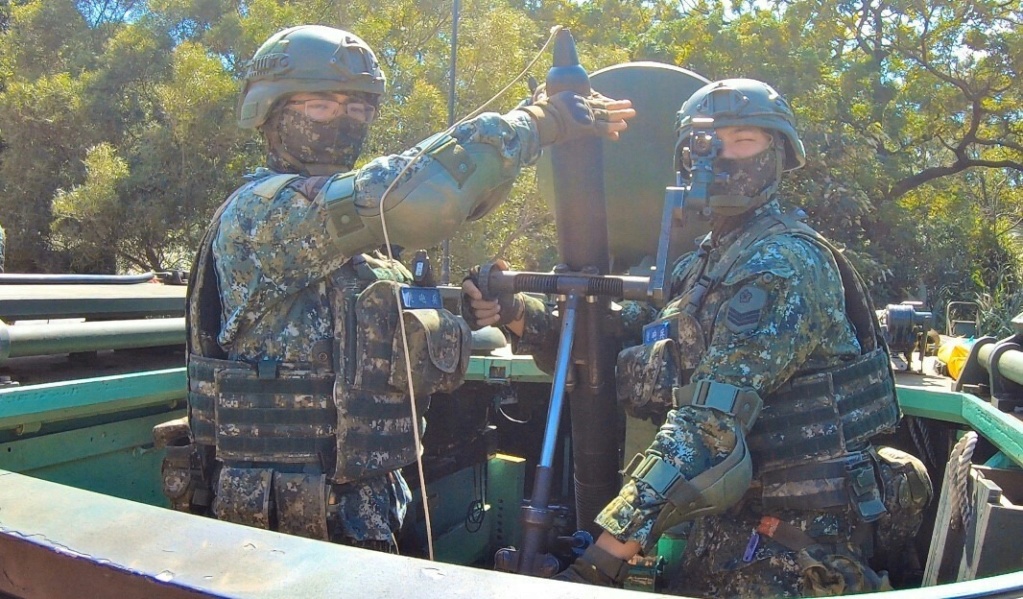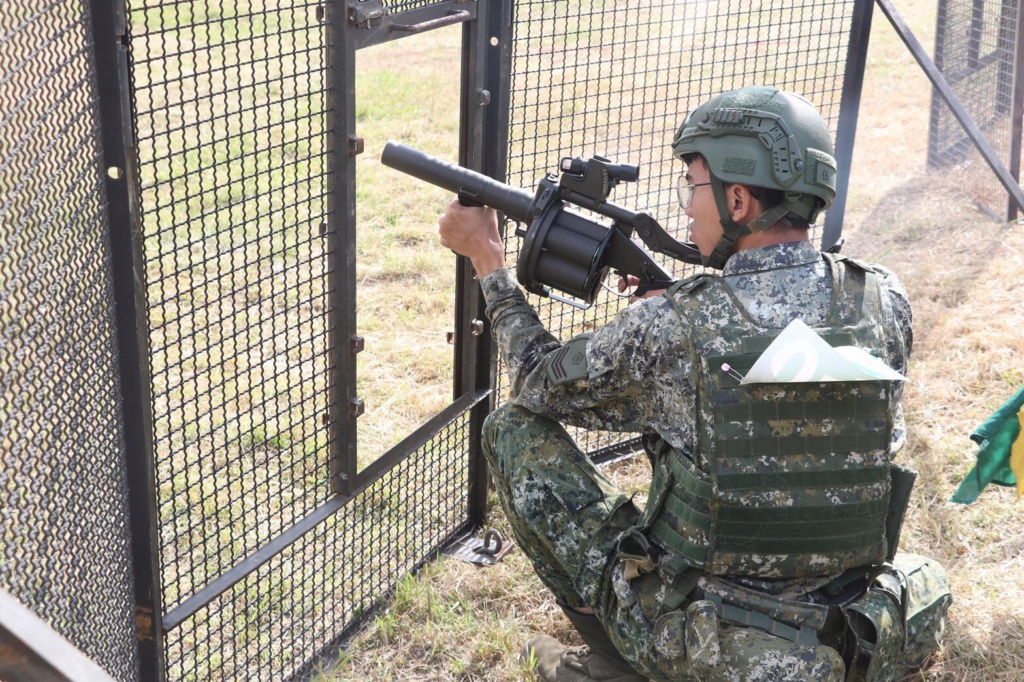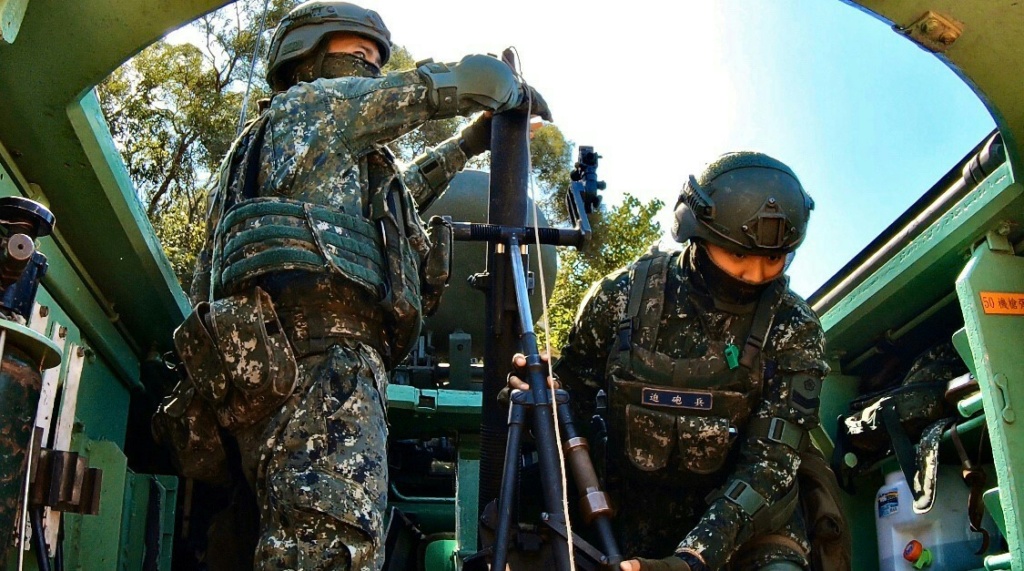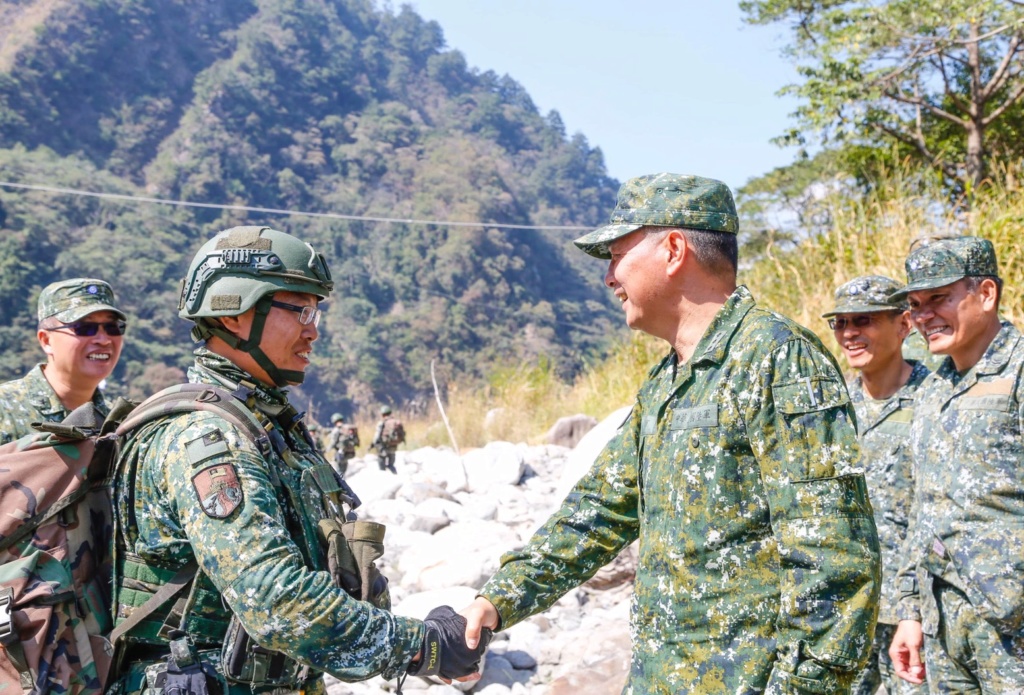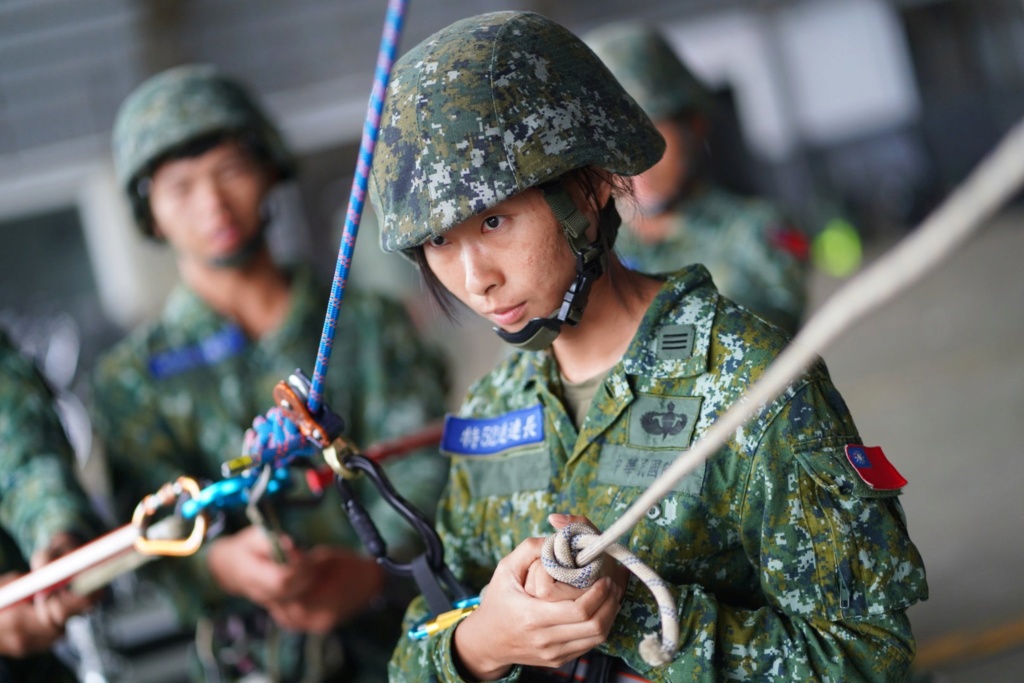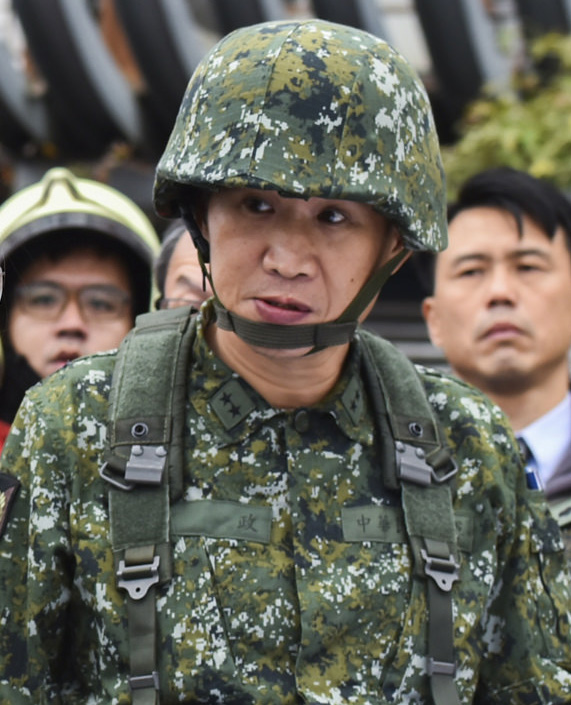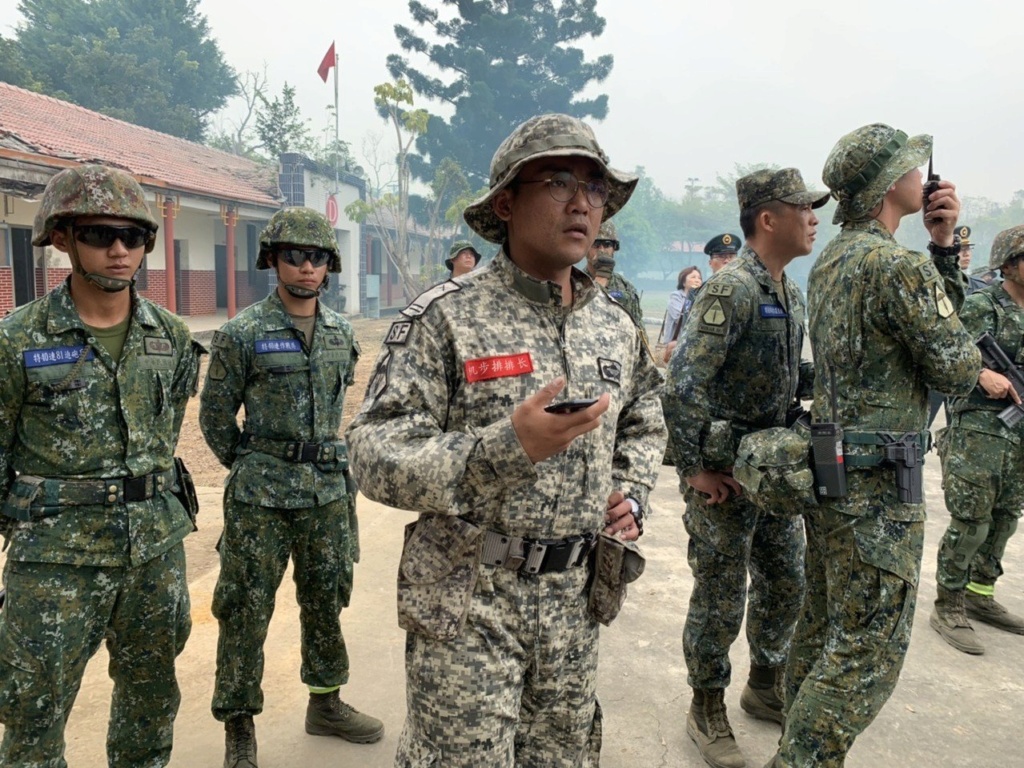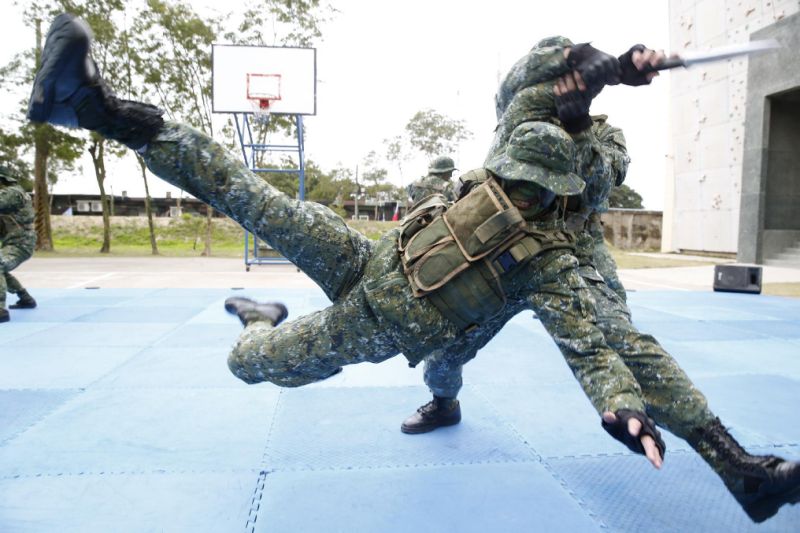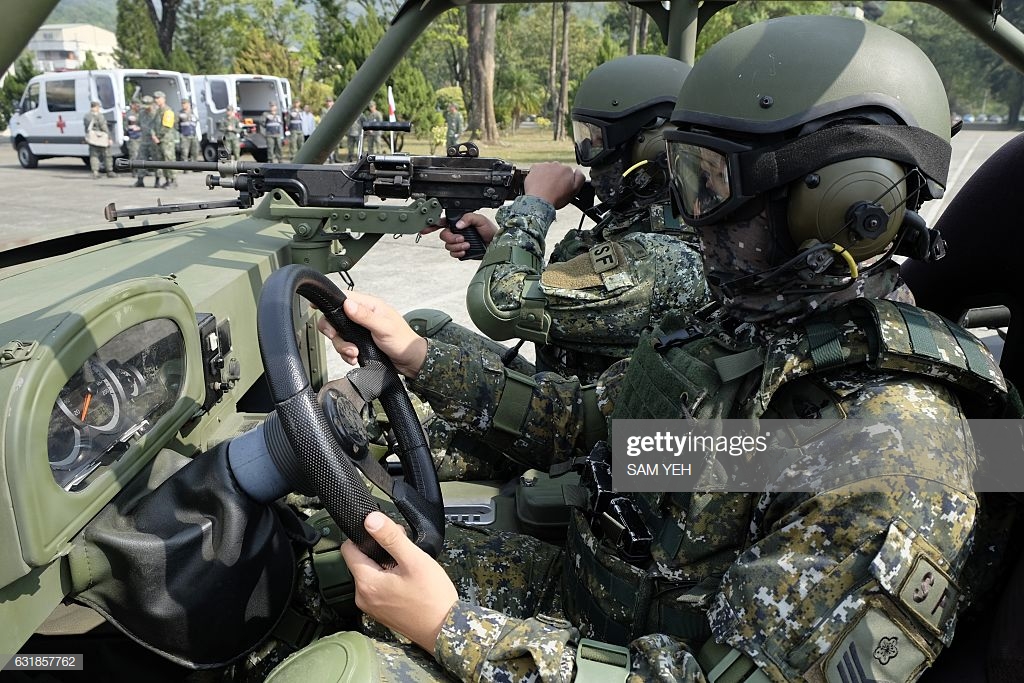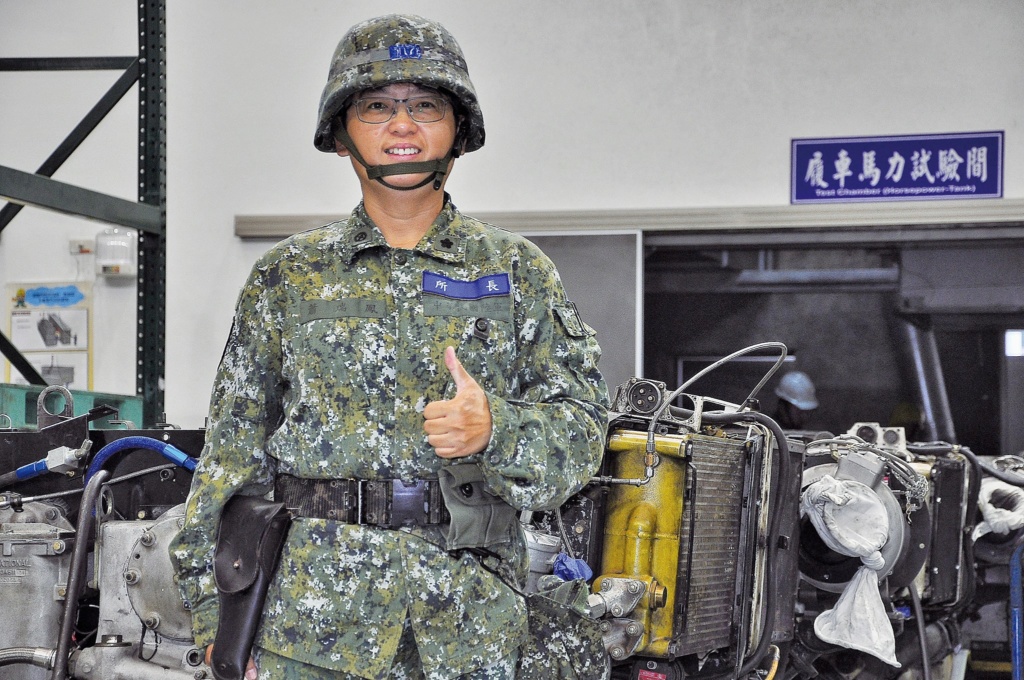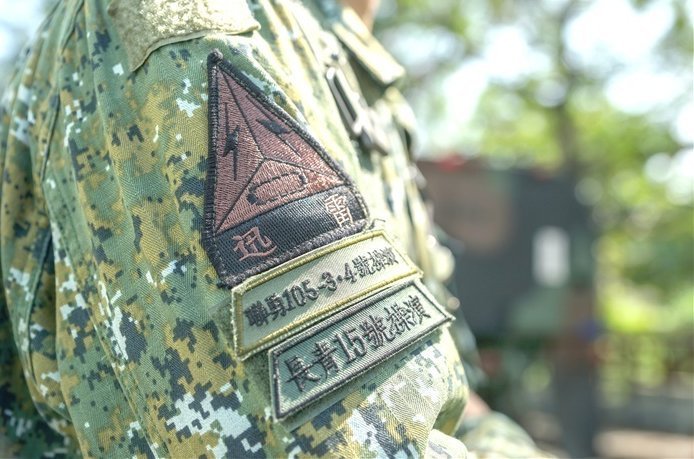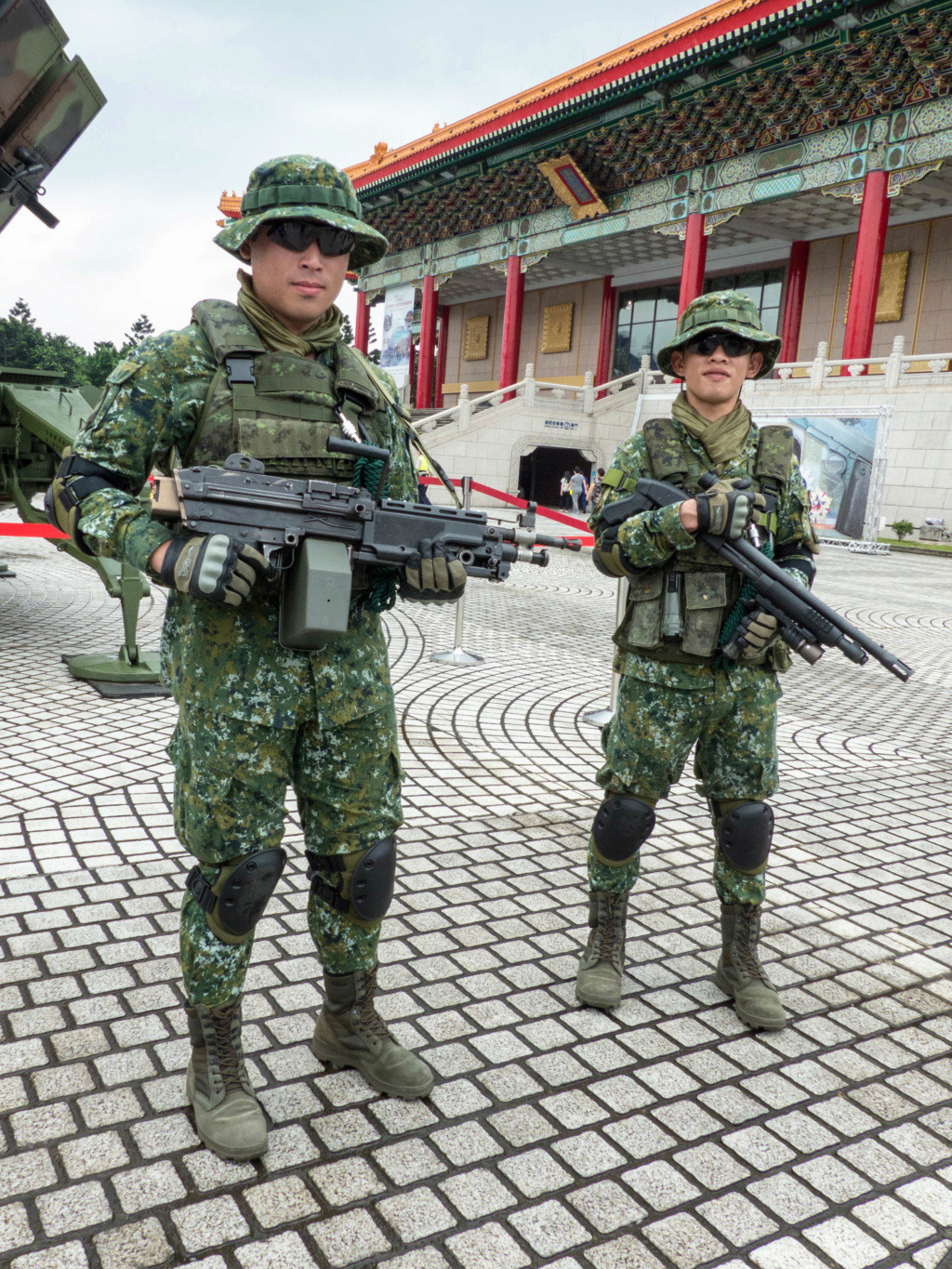 Taiwanese acquaintance wearing his issued uniform, note camo jungle boots.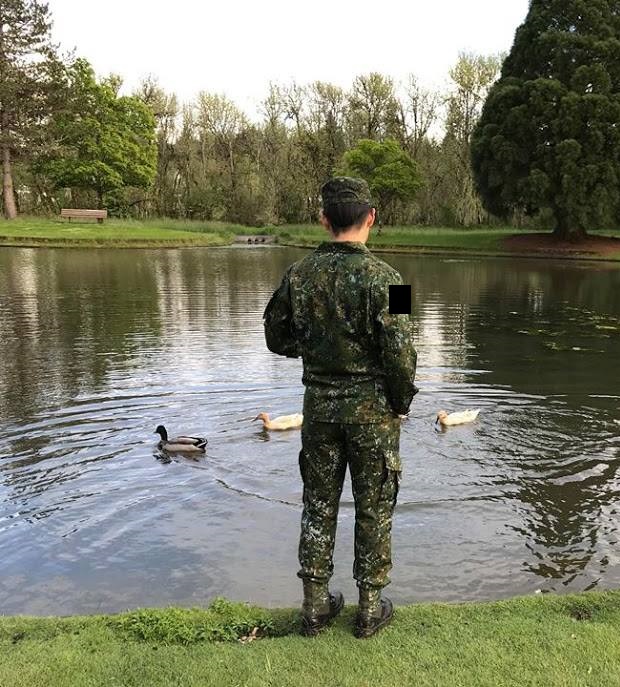 And that's all, enjoy!
-Nate