Some time ago I acquired  Belgian ABL Knife Fork and Spoon.  I am loath to call it a KFS set because the knife does not seem to be the same style as the Fork and Spoon.
Fork and spoon are similar to US field use items, but without the punched out hole in the end of the handle.
The Knife looks more like a mess hall knife rather than something for eating rations out in the field.
However I have just acqurired another "Set" and it has the same mismatched knife.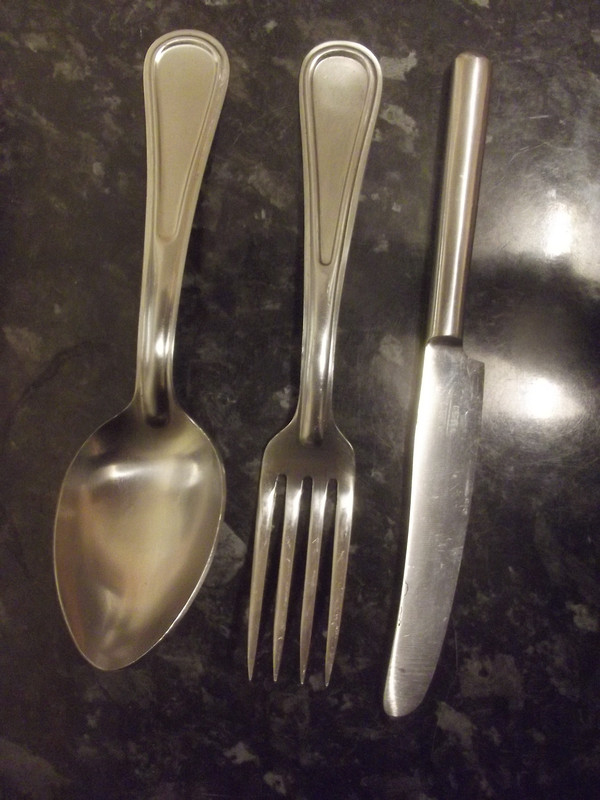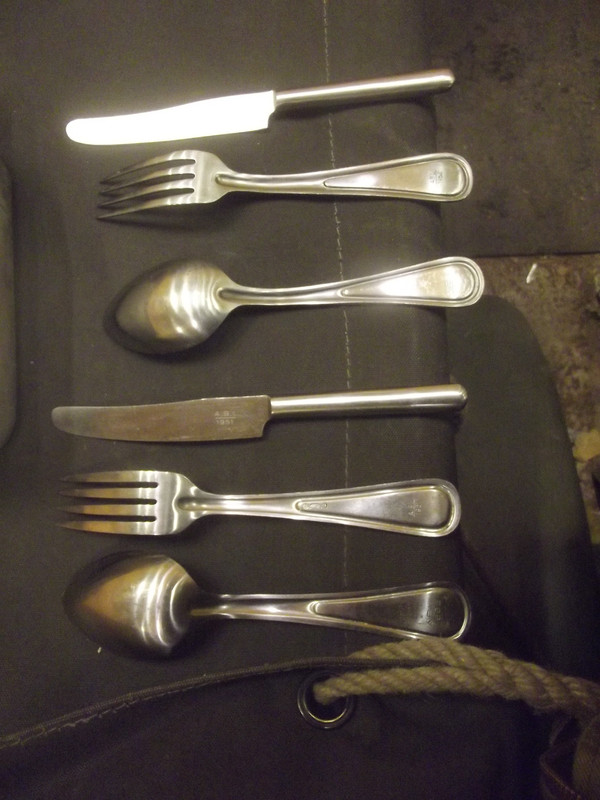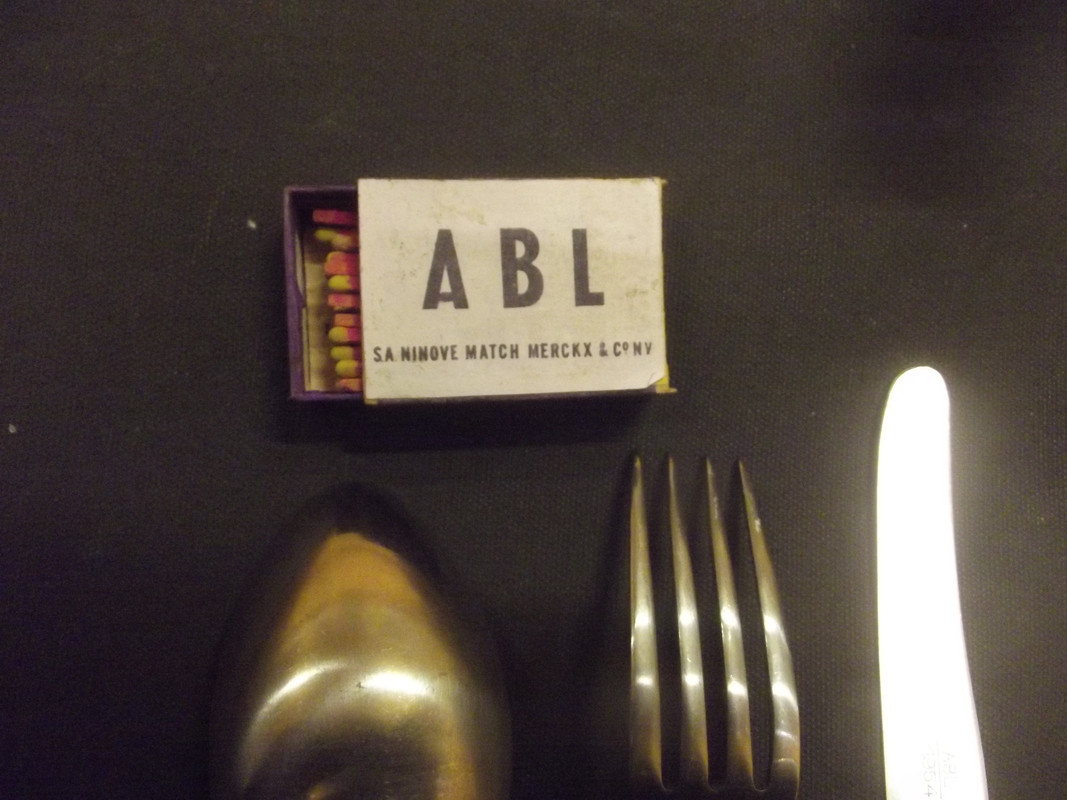 Two questions spring to mind.  
Is this a proper KFS set or is it cutlery from a mess hall/ barracks mixed with field use ration Fork and Spoon? Is it all Mess Hall cutlery?
If the knife is a mismatch, what should the proper knife look like?  
Thanks in advance for your answers folks.
Mike