Recently padded my Singapore digital collection, mostly just the No. 4 "Smart 4" things. Their army pattern is one of the few digital patterns I really like, the material and cut are quite comfortable too.

I found some interesting info for the army uniforms, according to the Singapore Army's Facebook page on one of their posts discussing the digital pattern, it was introduced in 2008 and replaced the old ERDL style pattern "after 25 years", which places the adoption of the old ERDL pattern at 1983, which is also what they said it was on one of their Tumblr posts that also discussed the history of their combat uniforms.
Another article wrote, "Its predecessor, the first generation Temasek Green SAF combat uniform, debuted for the Army, Navy and Air Force in 1967." and was introduced to replace the older British thick cotton drill uniform that had few pockets and was worn tucked in.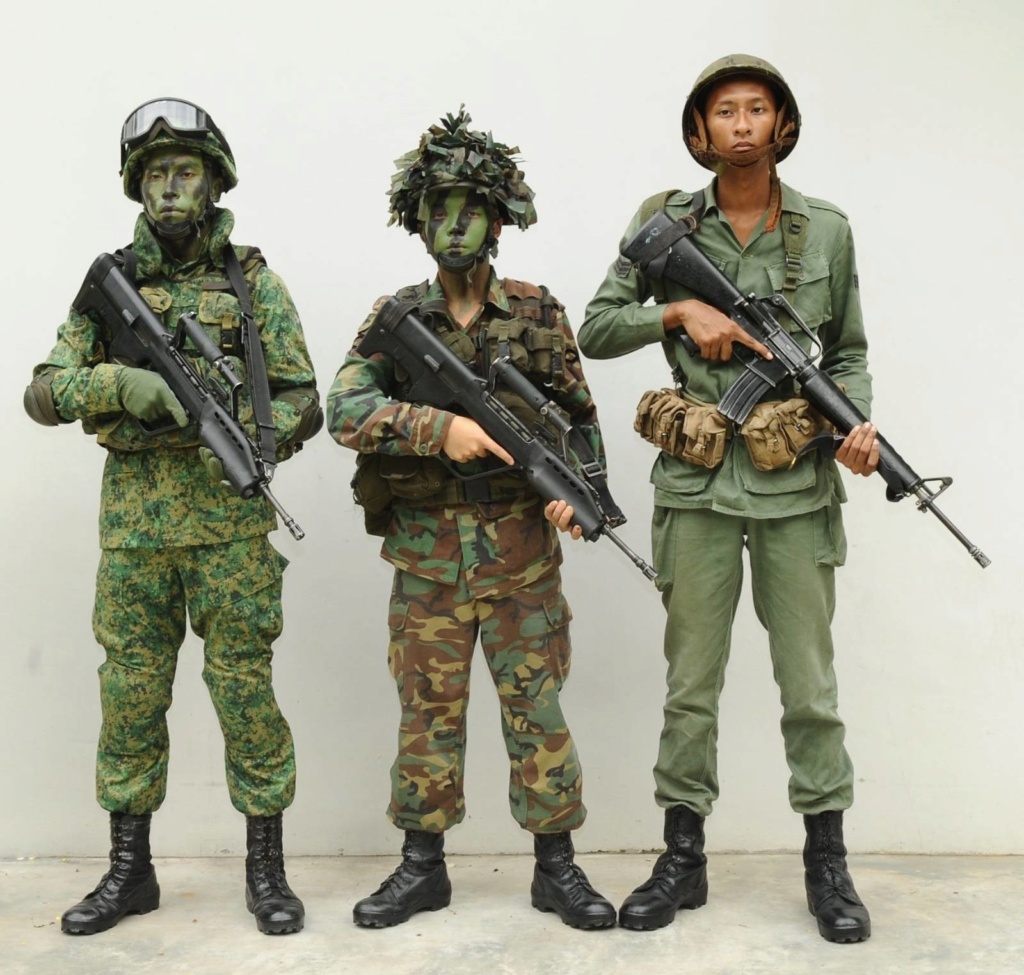 The same Army Tumblr post also wrote of the Army green digi pattern "Hundreds of image captured in various environments and light conditions has allowed a combination of 4 different colors to constitute the uniform. From afar, the uniform has a "macro-pattern" which works like a traditional camouflage, allowing the soldiers to blend in to their surroundings. The uniform then has a pixelised pattern within each macro patterns, which spawns a "quivering" effect at short distances. The pixels break up boundary lines and cause the human brain to be unable to recognize the shape easily. Furthermore, the uniform is treated with special dyes to maintain camouflage at night too. The pixelised pattern are still generated near the infra-red spectrum due to the dyes, minimizing detection with seen through devices like the Night Vision Goggles."

A neat feature of the shirts I never knew until searching for more info about them, is that the single button on the bottom front interior can be turned up and buttoned to the chest to work as an emergency triangular bandage/arm sling. I've seen the same feature on a specially-cut lizard uniform for Greek special forces.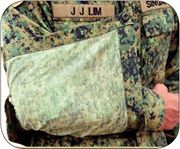 And yet another article states they introduced a new hybrid style uniform (including a combat shirt) with faster drying and flame resistant capabilities sometime in 2018. The Singapore Ministry of Defense spoke "The hybrid uniform was conceptualised in 2011 for the Army and has undergone "extensive" trials, with input from agencies like the Defence Science Technology Agency (DSTA) and ST Logistics."
Articles for your reading pleasure:
https://thenoteway.com/history-saf-uniforms/
https://www.channelnewsasia.com/news/singapore/saf-army-combat-soldiers-new-uniforms-cool-dry-faster-10451190
https://thesingaporearmy.tumblr.com/post/97373203214/our-no4-uniform
https://www.facebook.com/notes/ministry-of-defence-singapore-mindef/what-went-into-the-design-of-the-safs-pixelised-combat-uniforms/10151239027174535/
First shirt I found is a well worn Commando Group badged one, unfortunately it has quite a large hole in the rear.
Next is another basic shirt, no collar tab.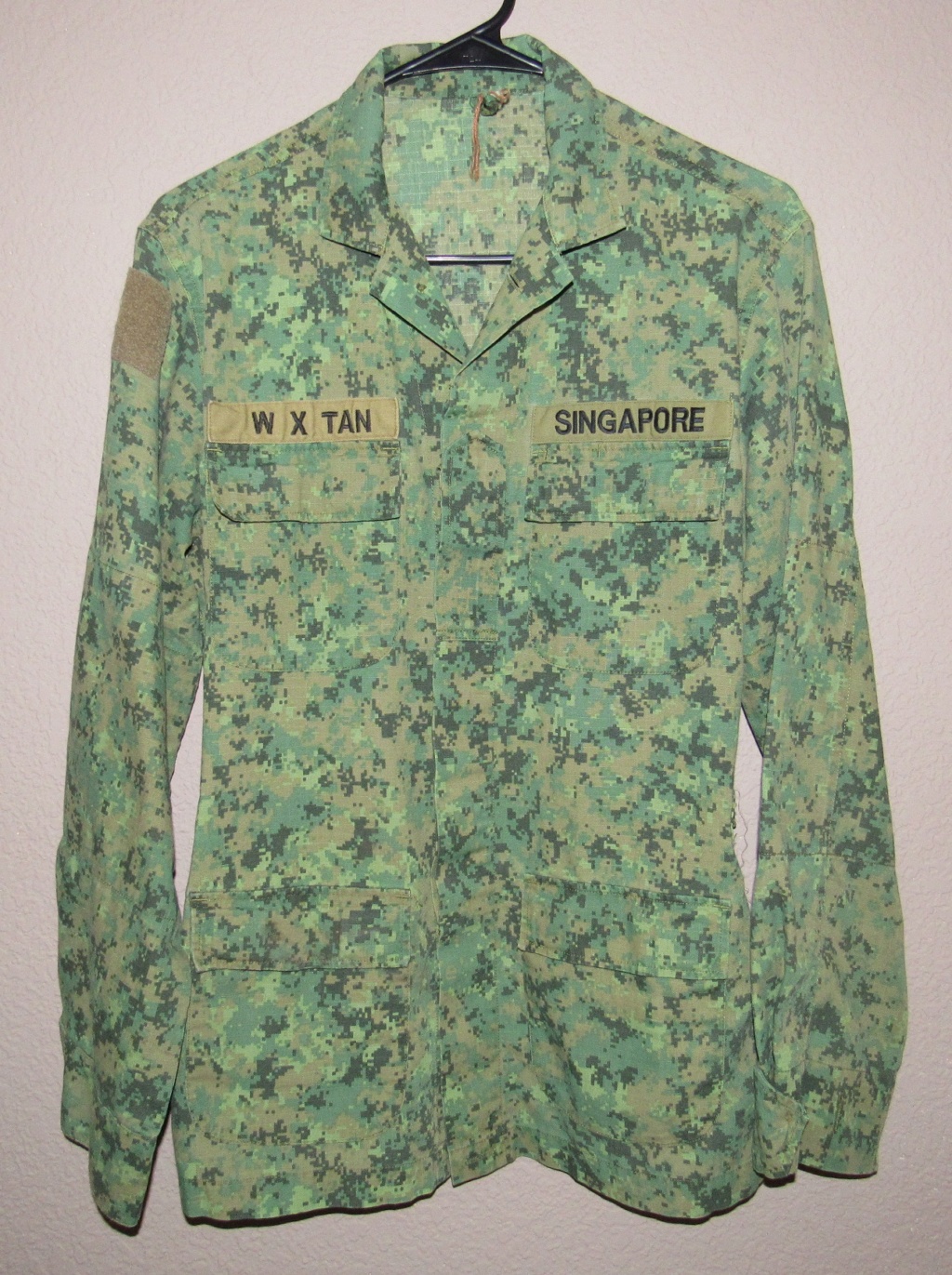 Next is a coat and trousers I got directly from the man it was issued to, although he never wore it and is still crisp.
I don't understand how Singapore nametapes work, some seem to be first names such as this, others have surnames, and others still might have initials and surname.
Is it by choice or at the unit commander's discretion?
Collar tab is apparently Logistics Corps.
Trousers are the exact same cut as the Taiwanese DCCUs but with button pockets, fly, and waist adjusters rather than velcro and zip fly.
These do not have the velcro straps around the knees that Steve mentioned in his post about his No. 4 uniform, I guess they must have been omitted in later uniforms?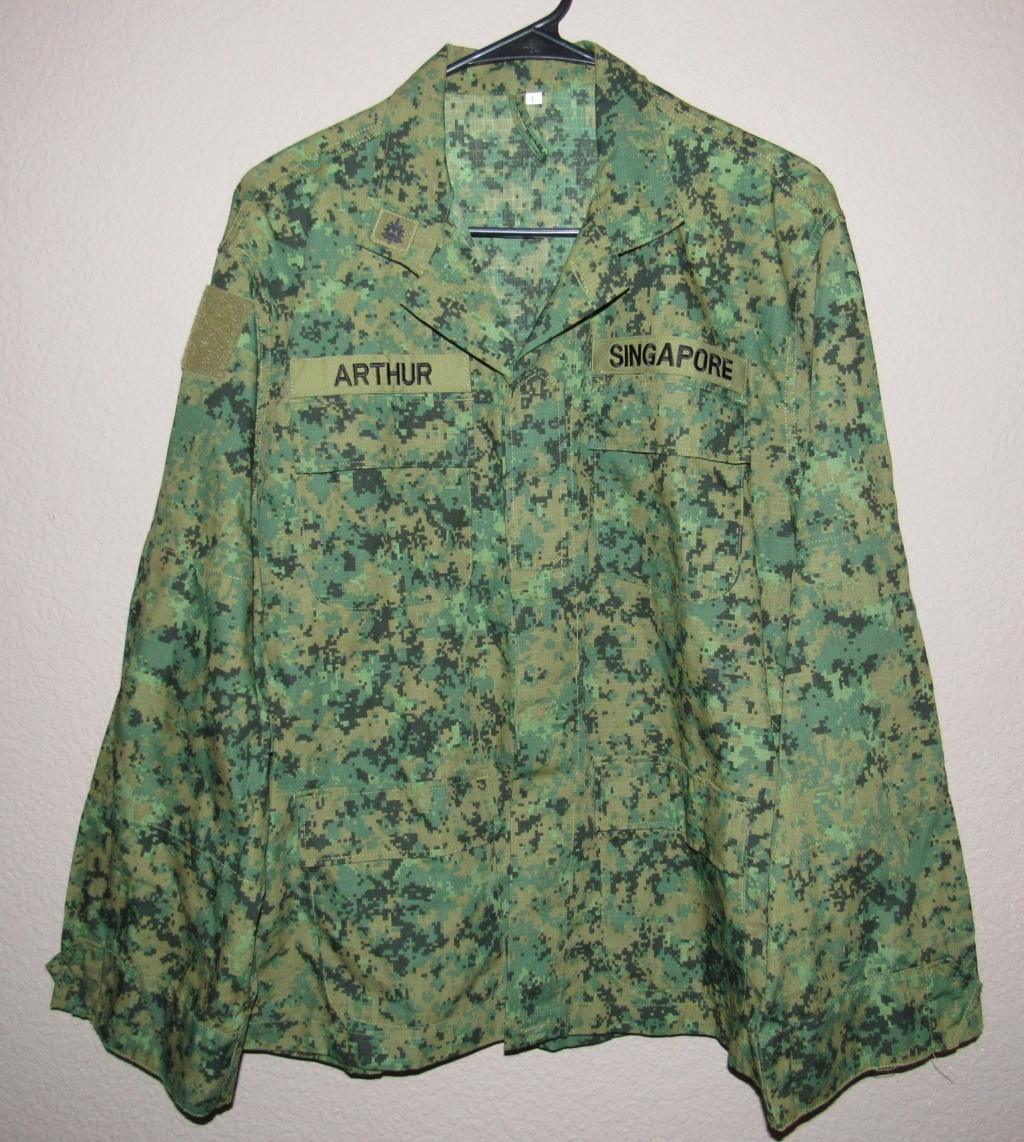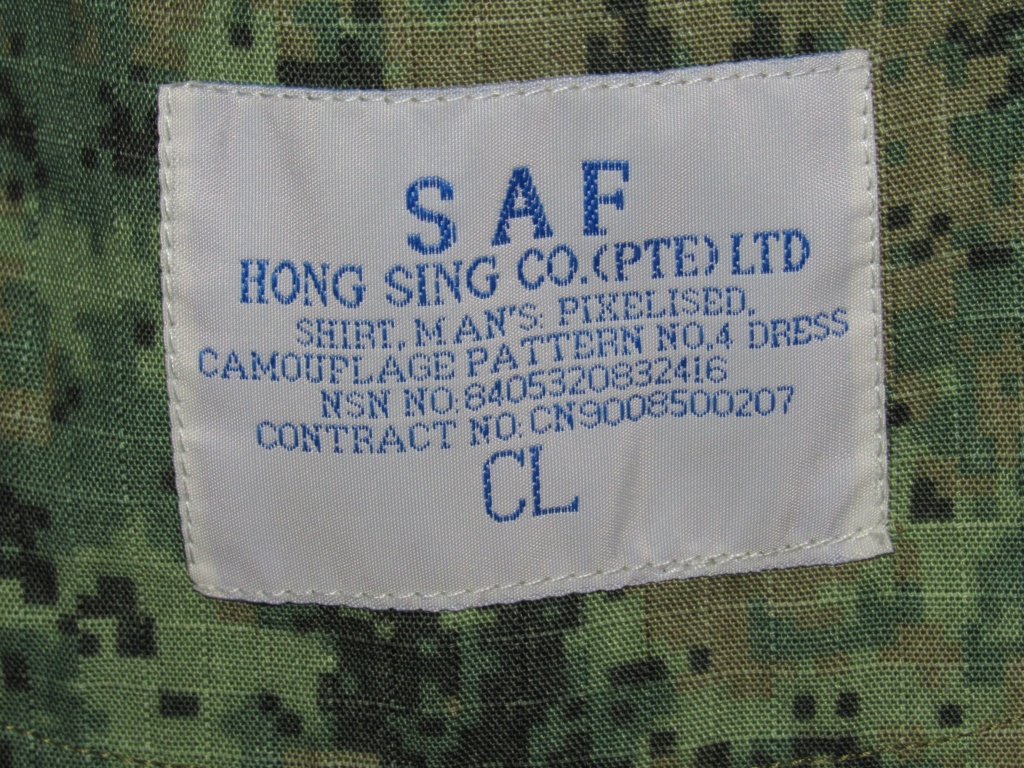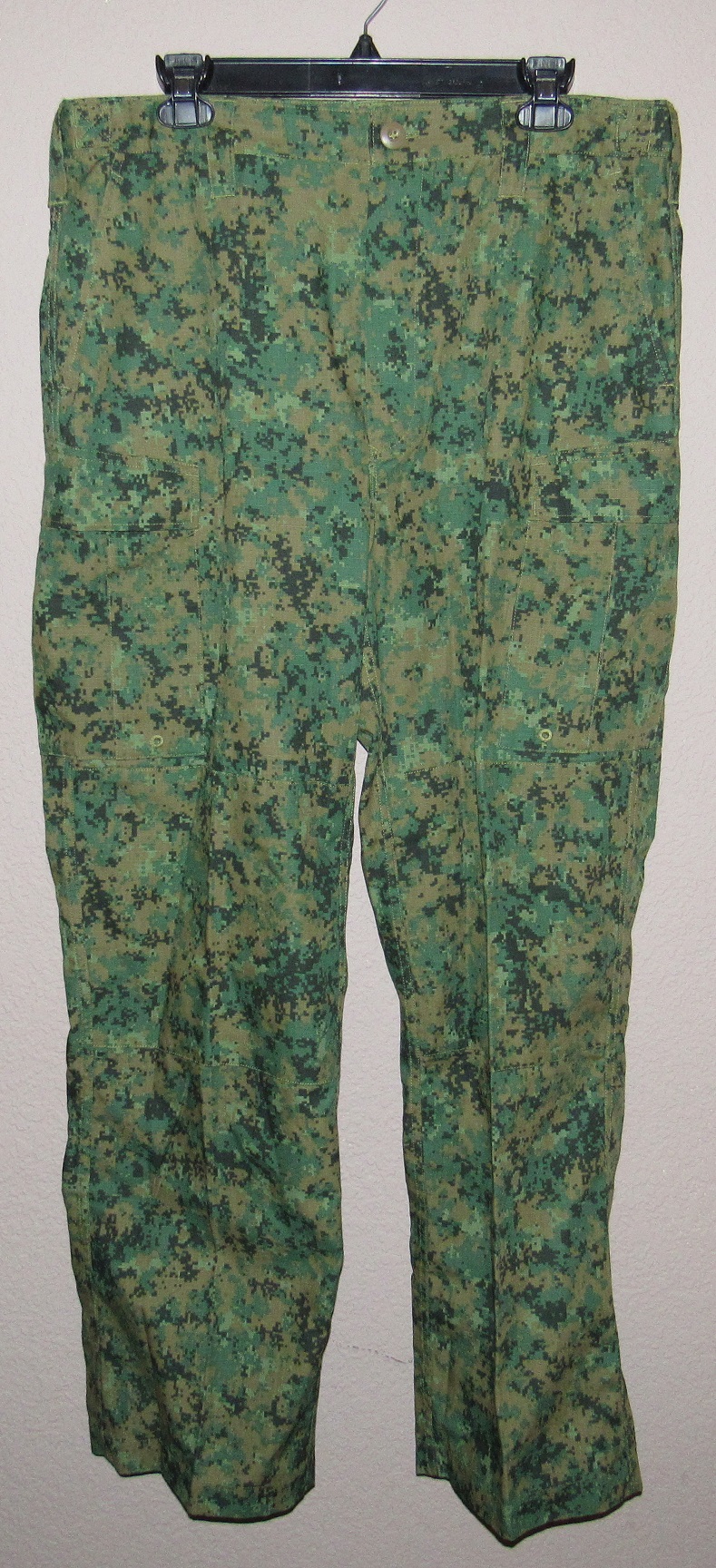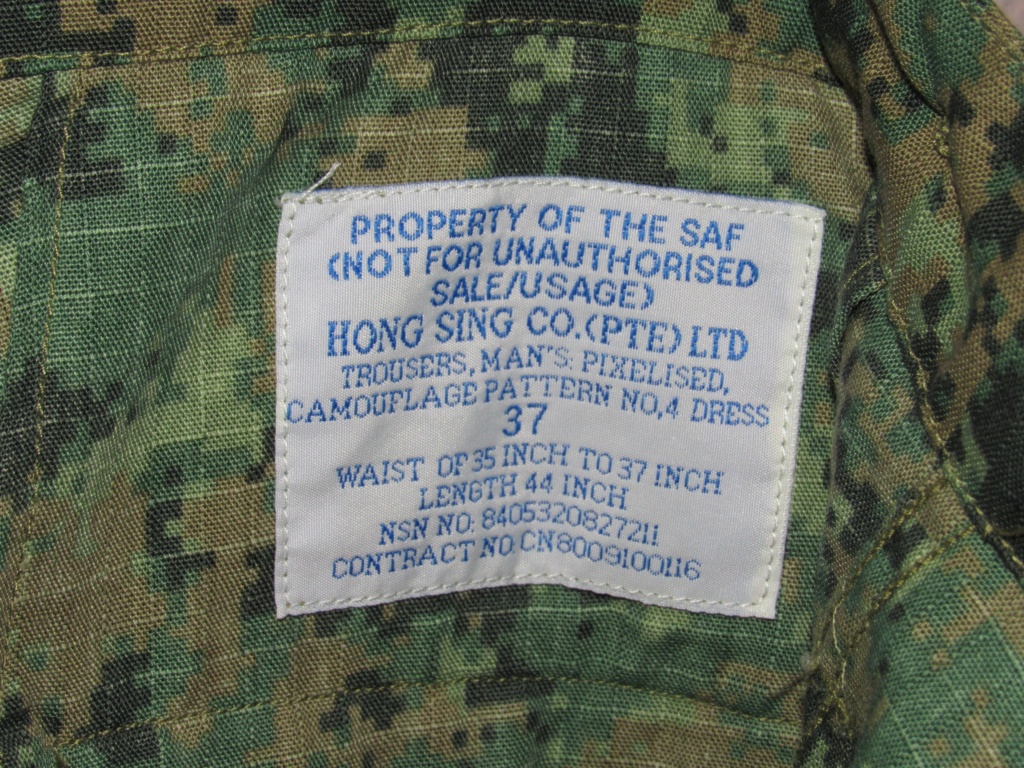 Basic patrol cap, nothing special.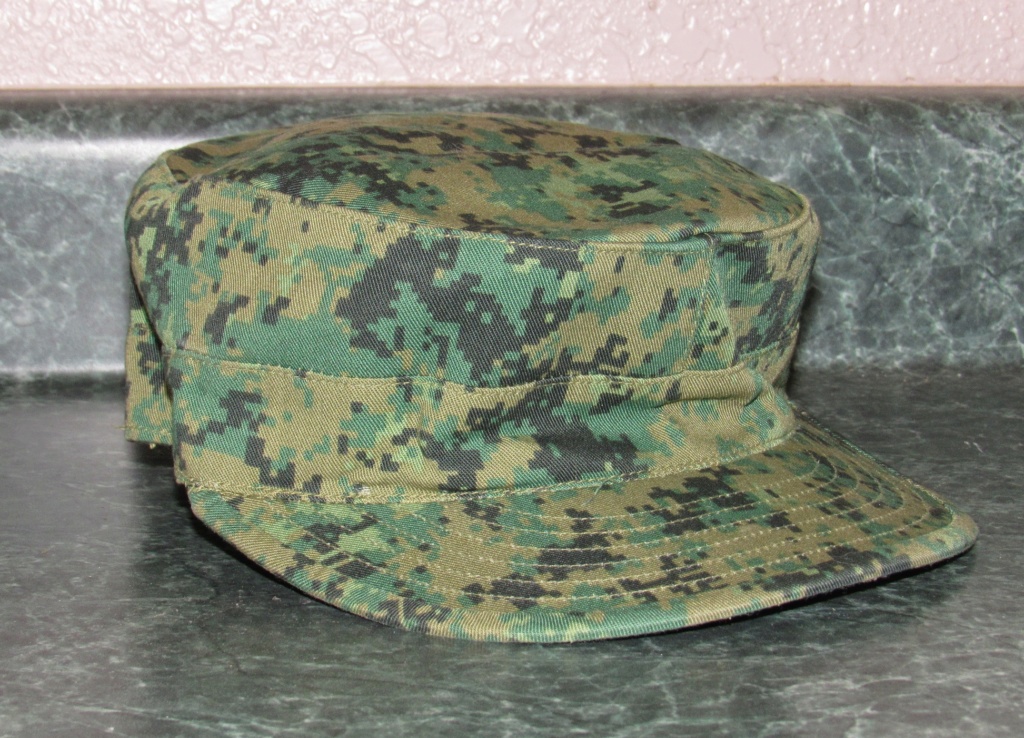 And lastly are a pair of Air Force pattern trousers. Different cut from the army trousers; they have velcro calf pockets, velcro waist adjusters, and a double flap velcro waist closure rather than a button.
Tags seem to just call it "RSAF Pixelised Pattern"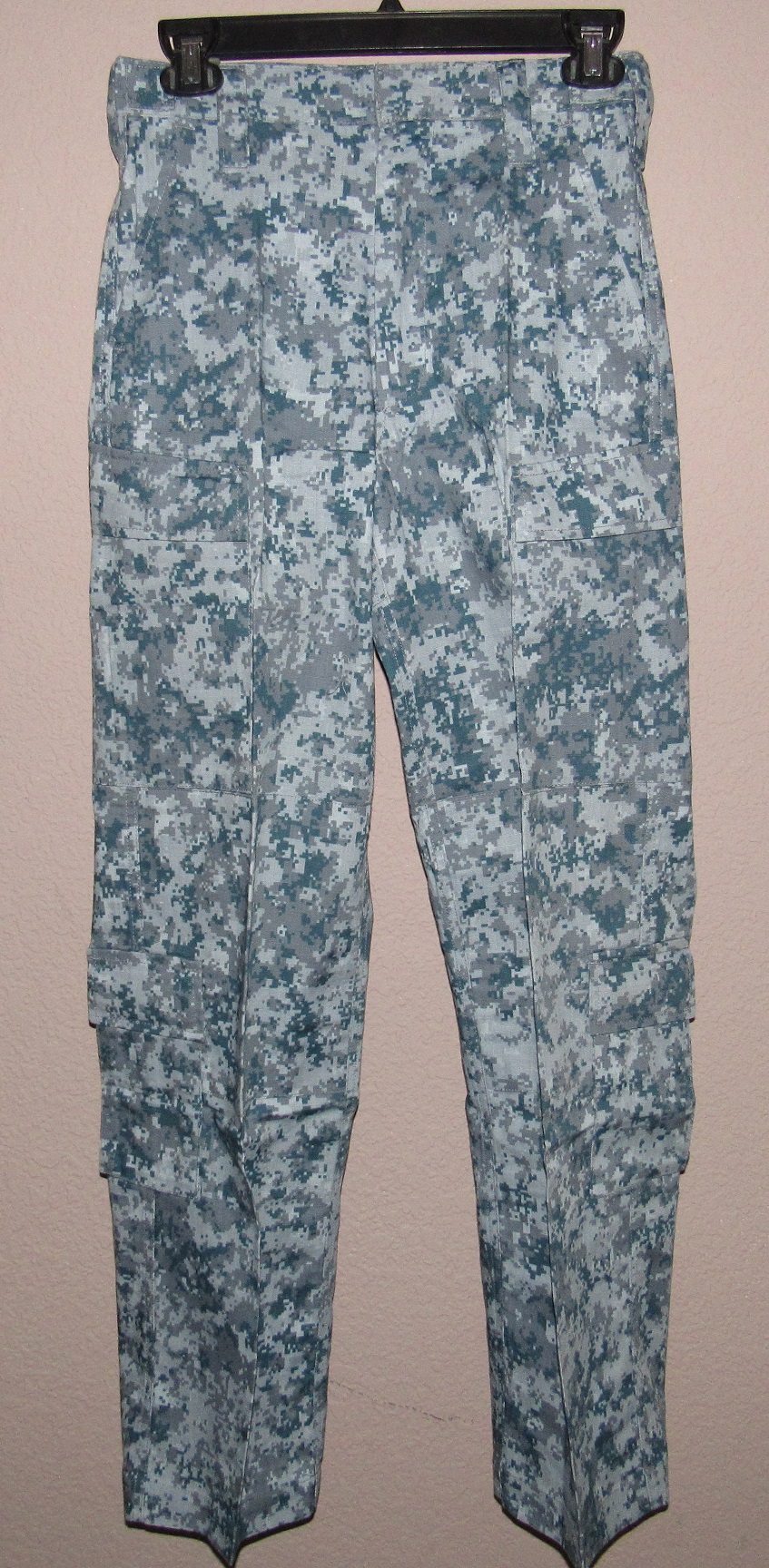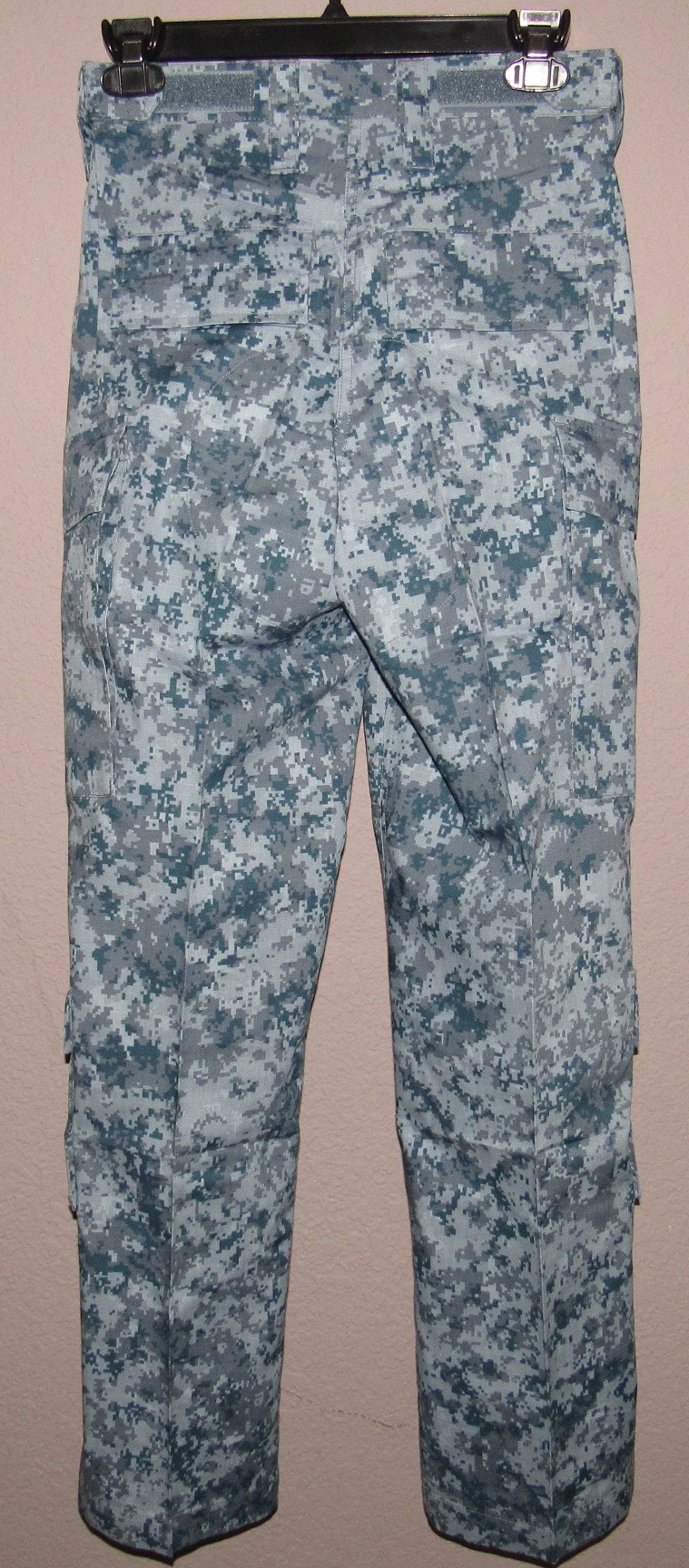 And everything I have, for now, together. I hope to find more pieces for the AF uniform and some of the Navy patt as well. Desert would be cool too of course, but that's even more of a long shot.
Clear difference in coloration from fading comparing the unused coat and trousers to the other two coats.
And some ref pics for all the digi patterns.
Enjoy!
-Nate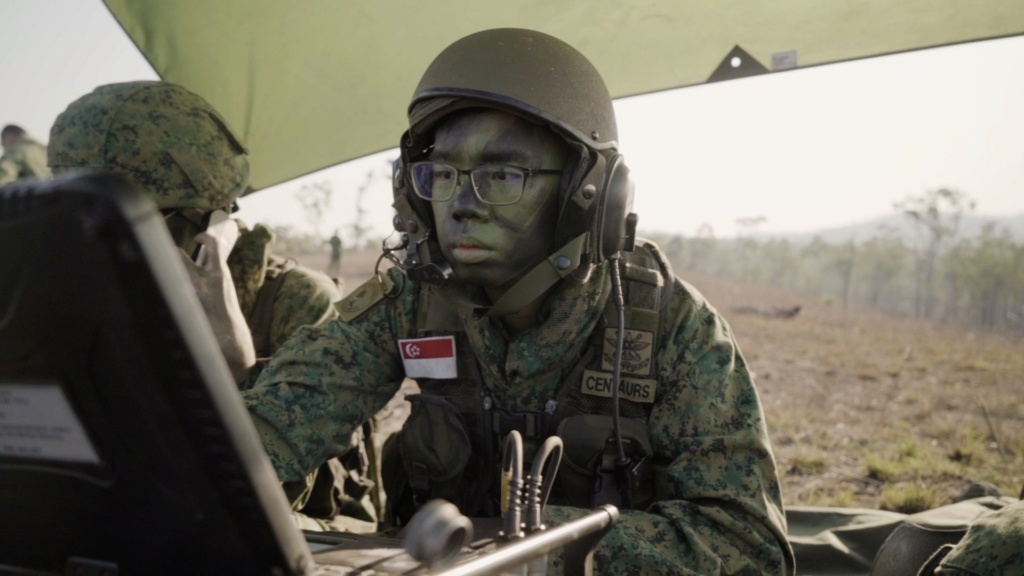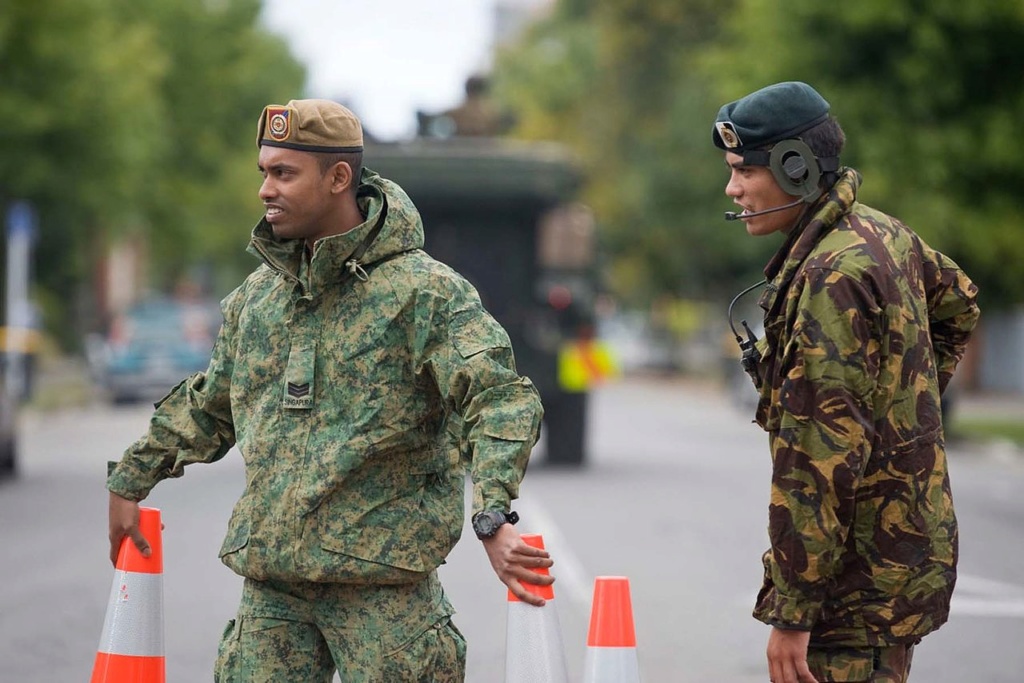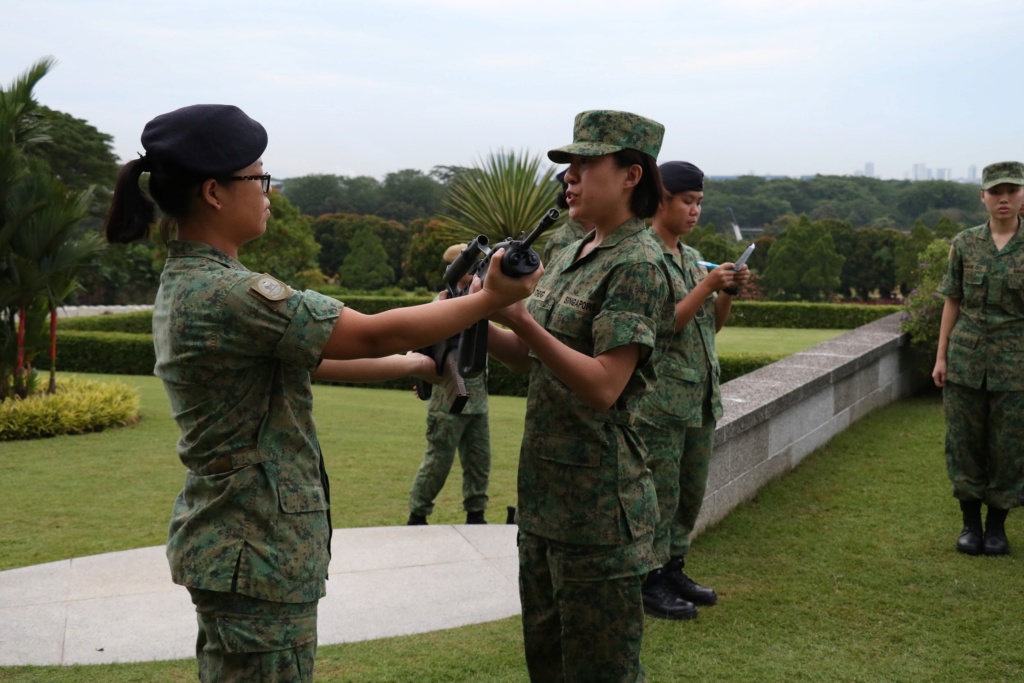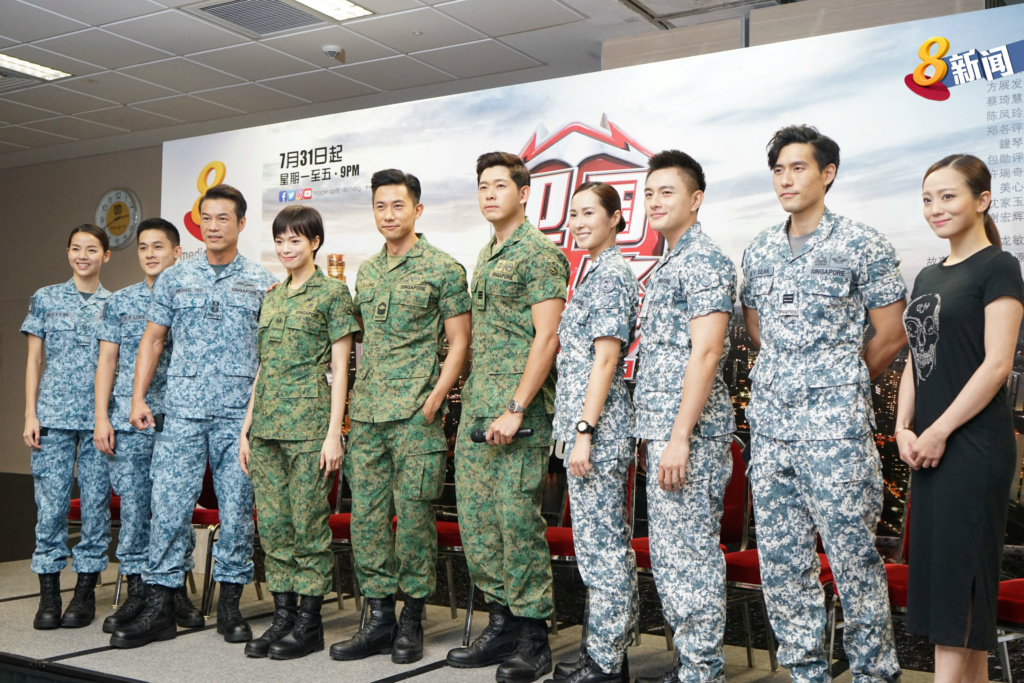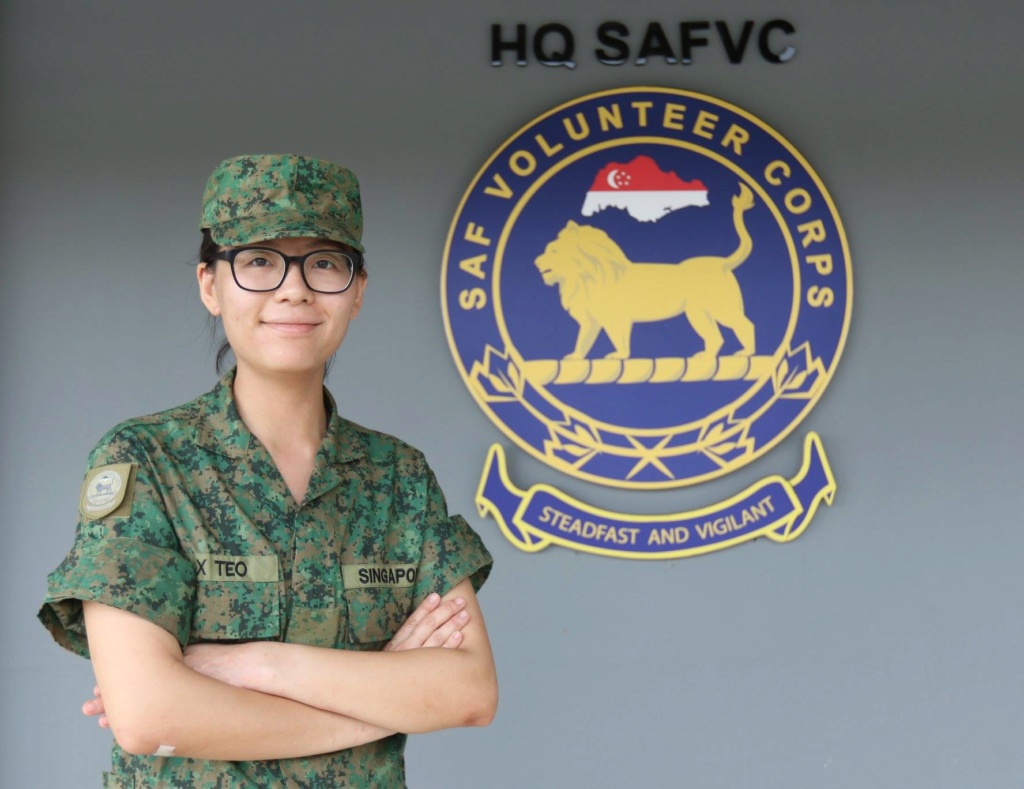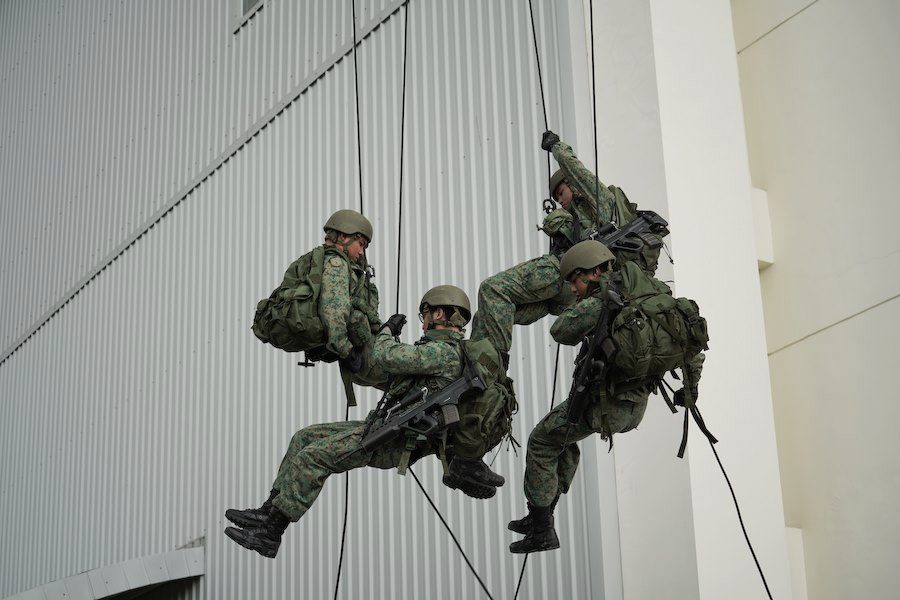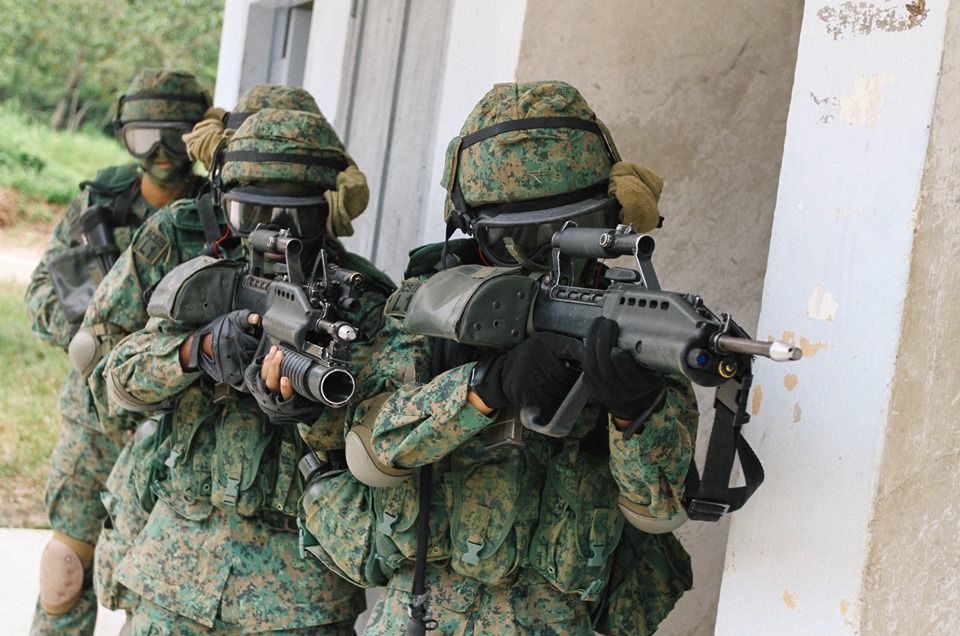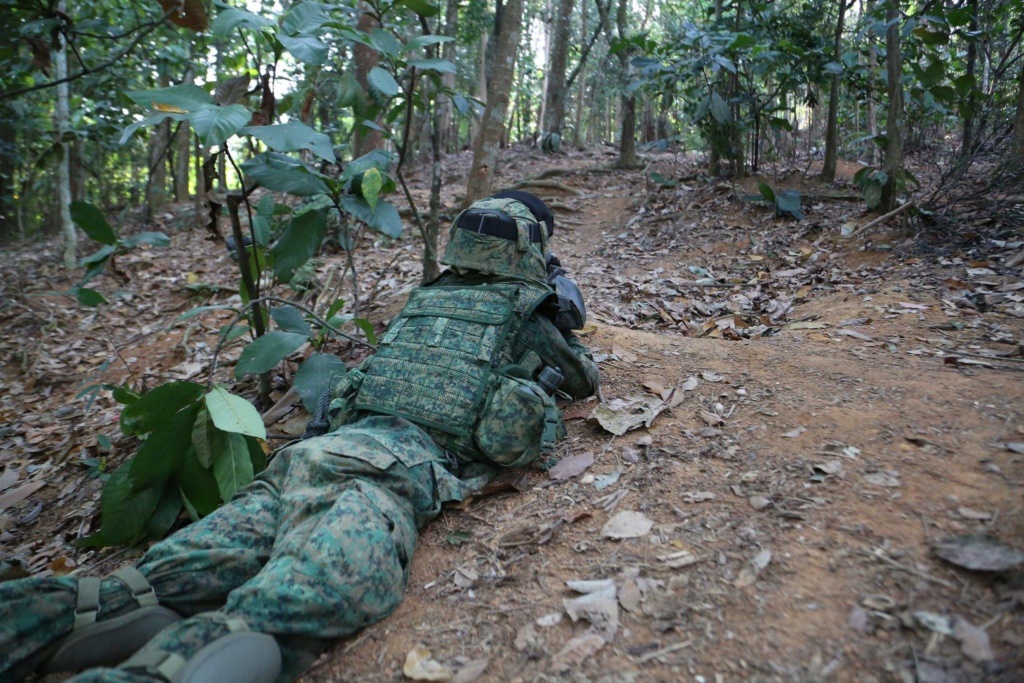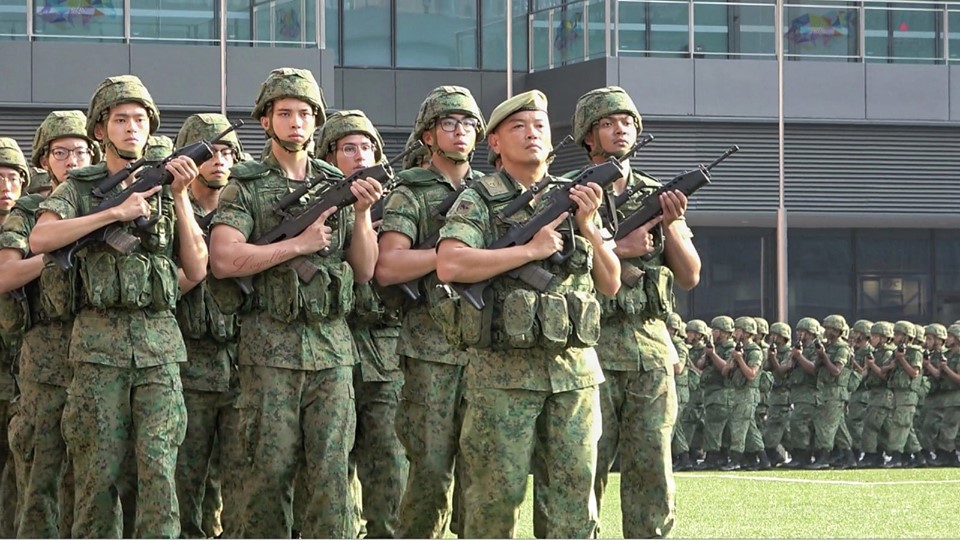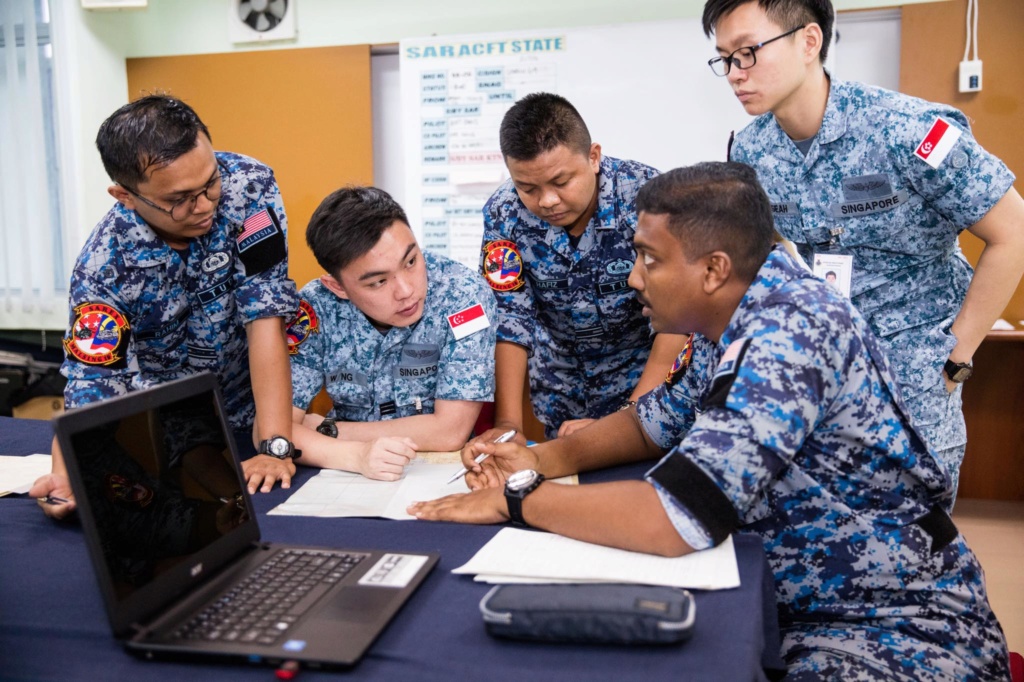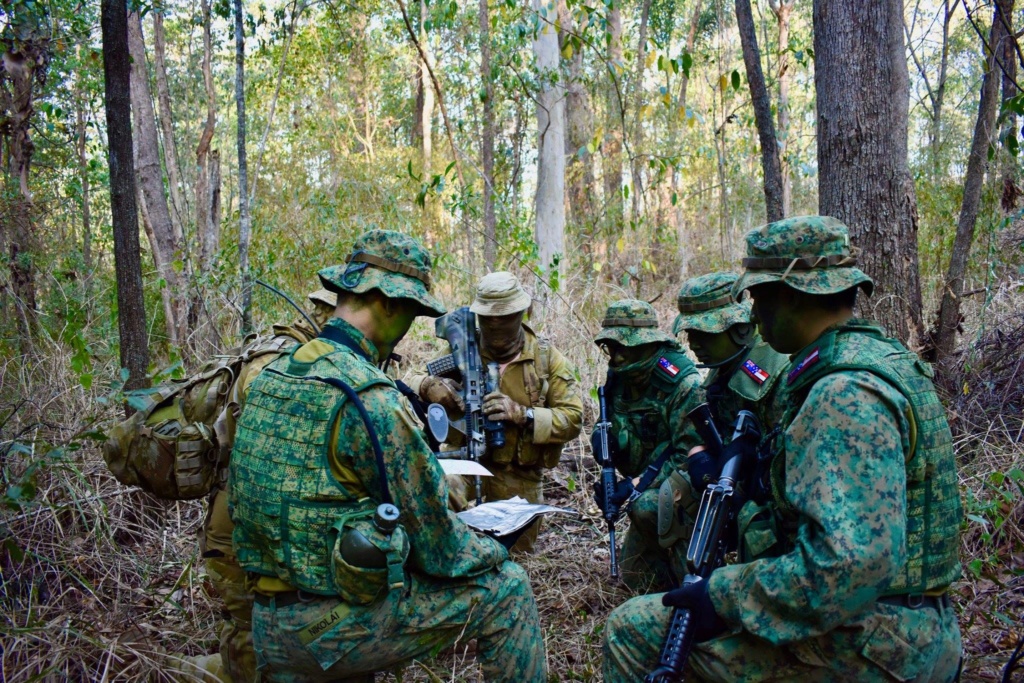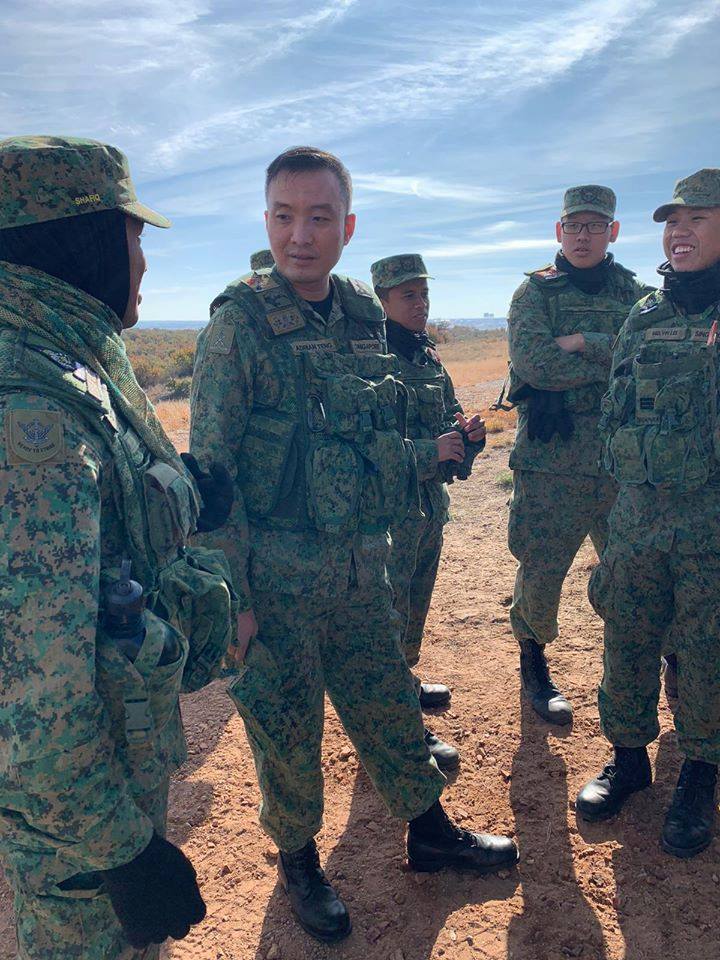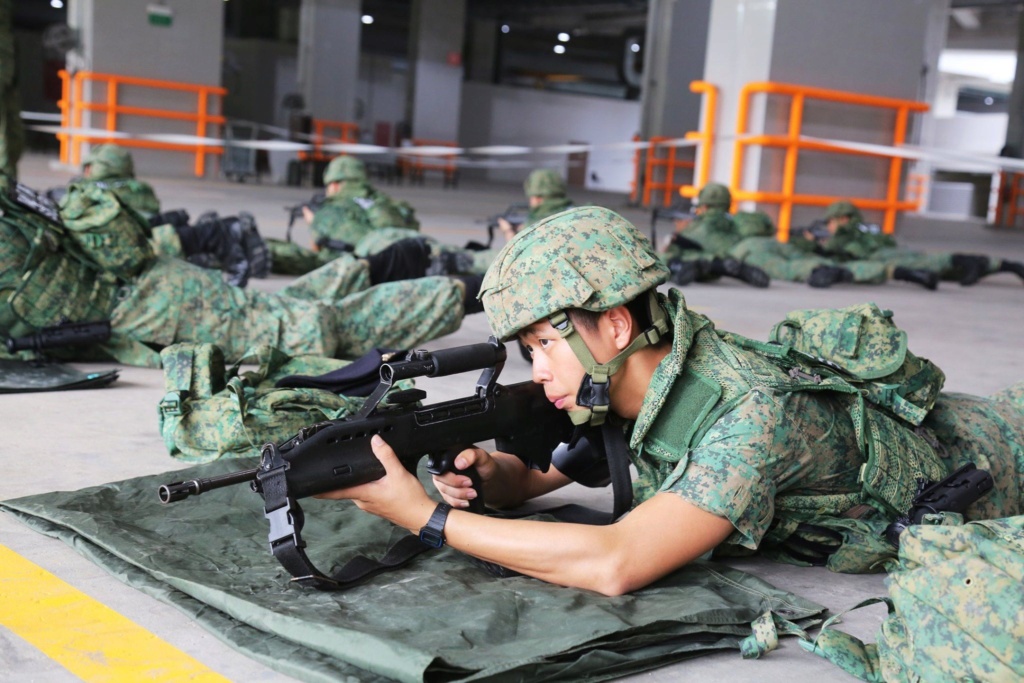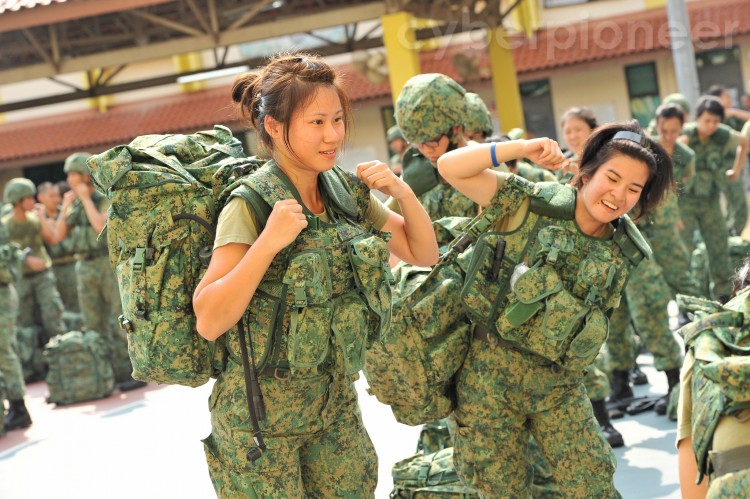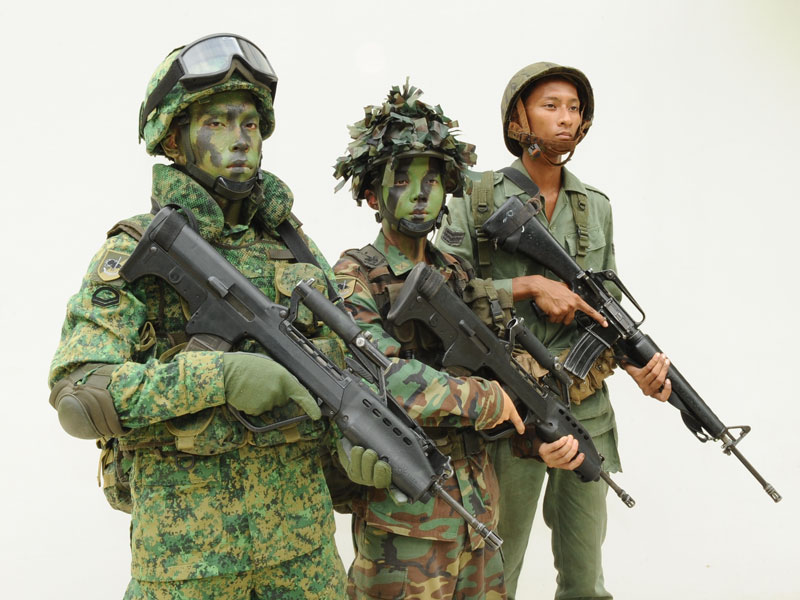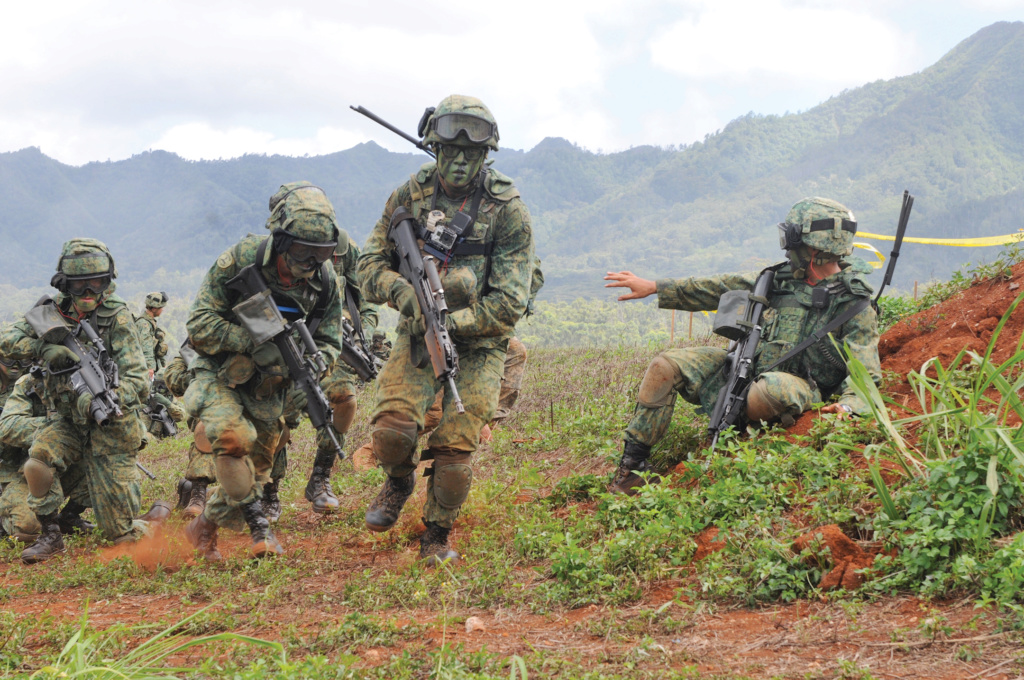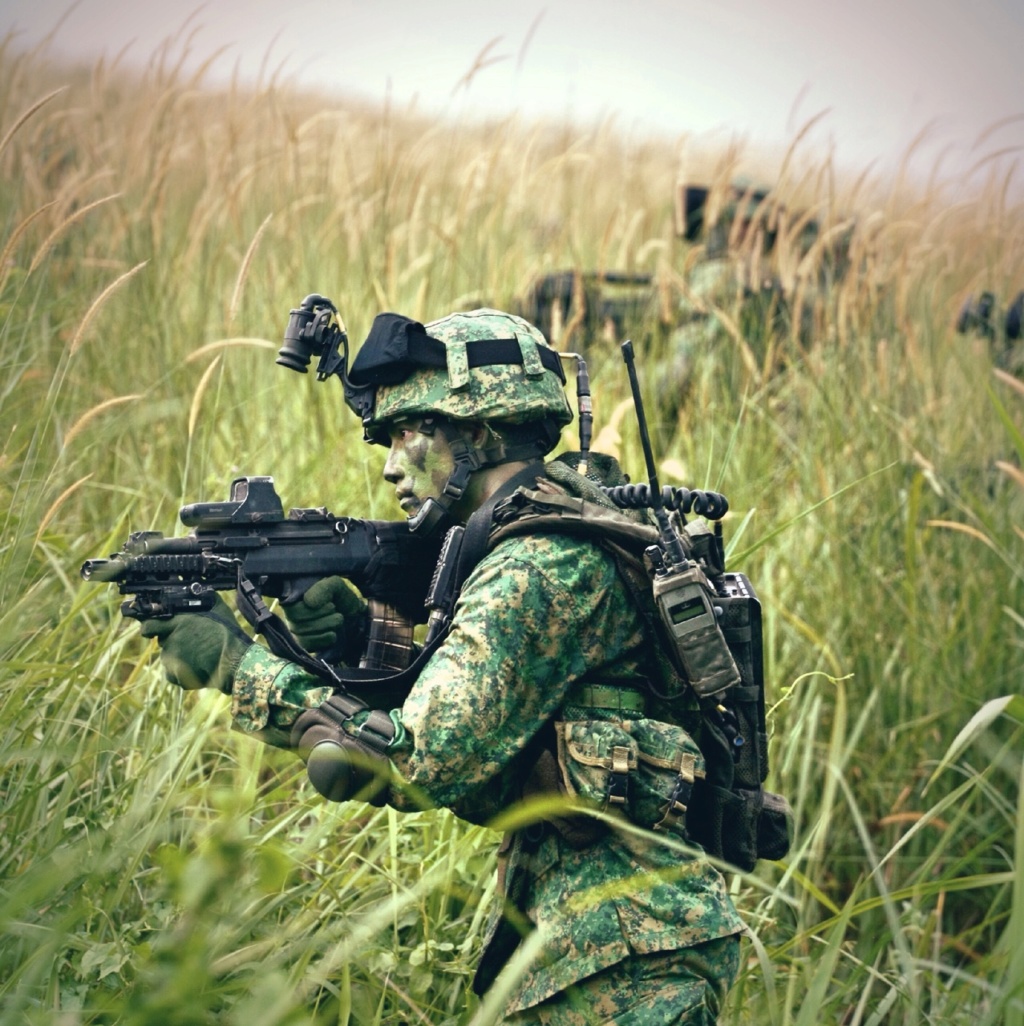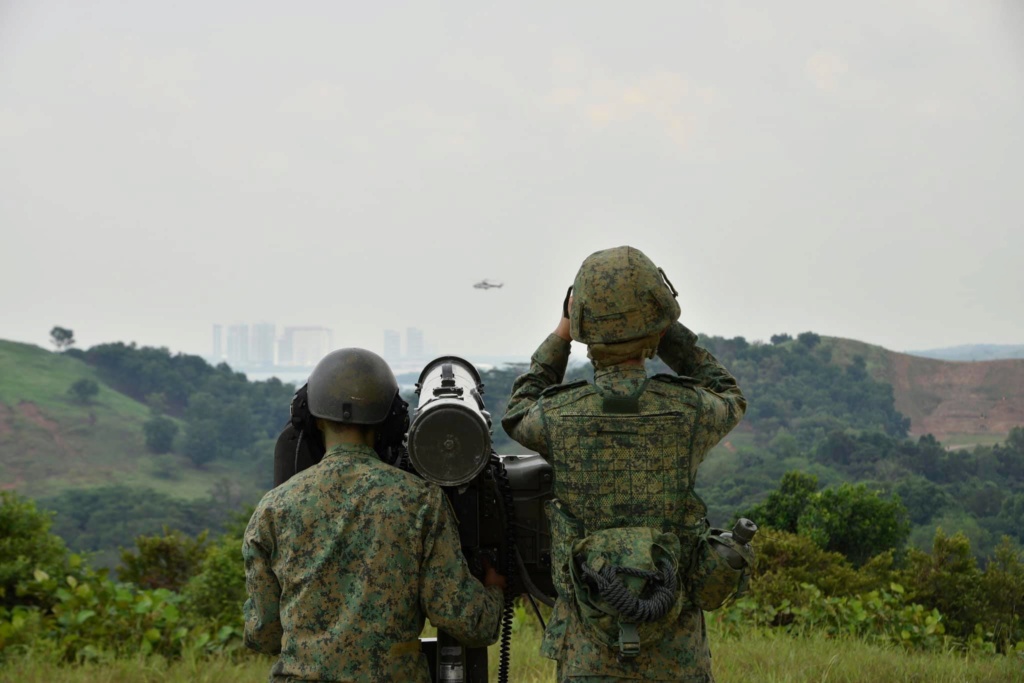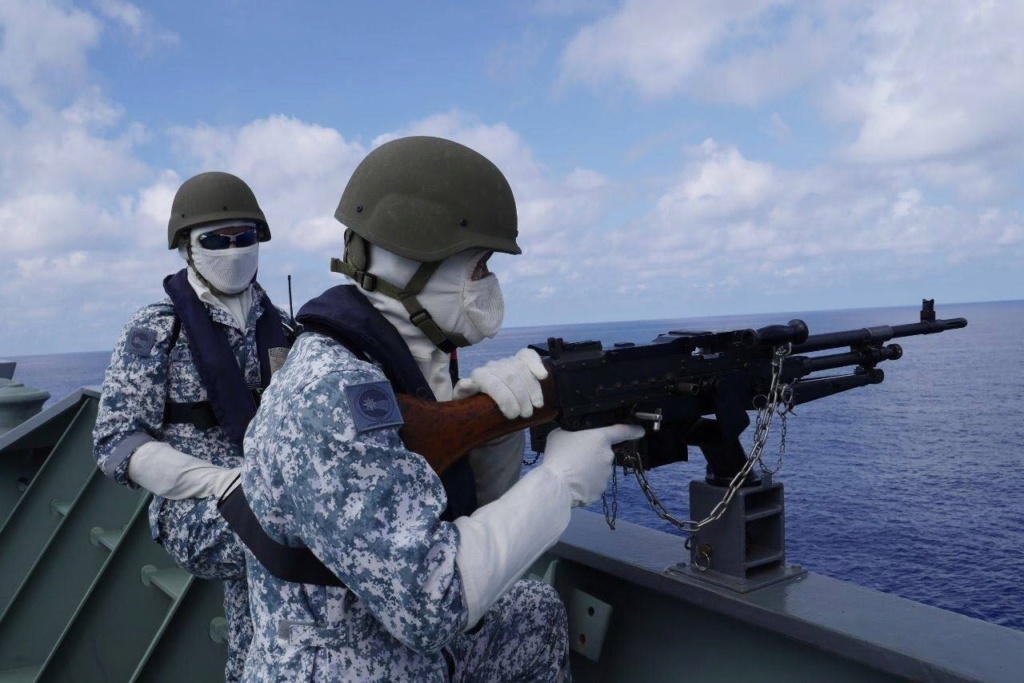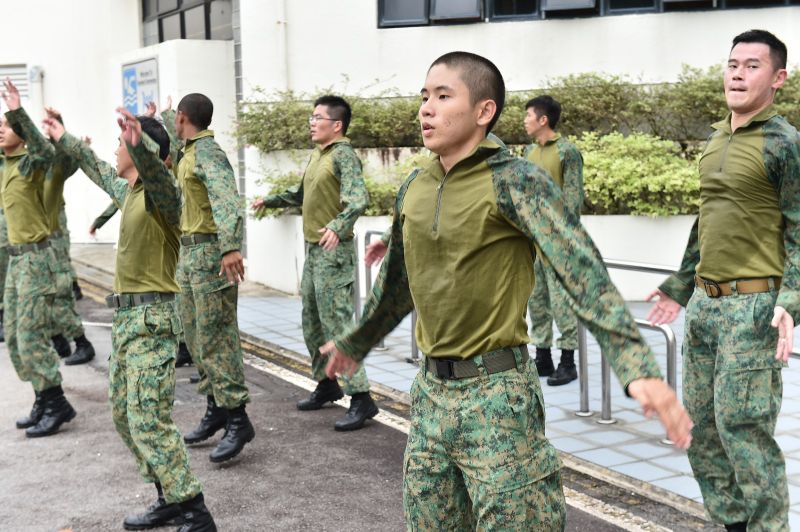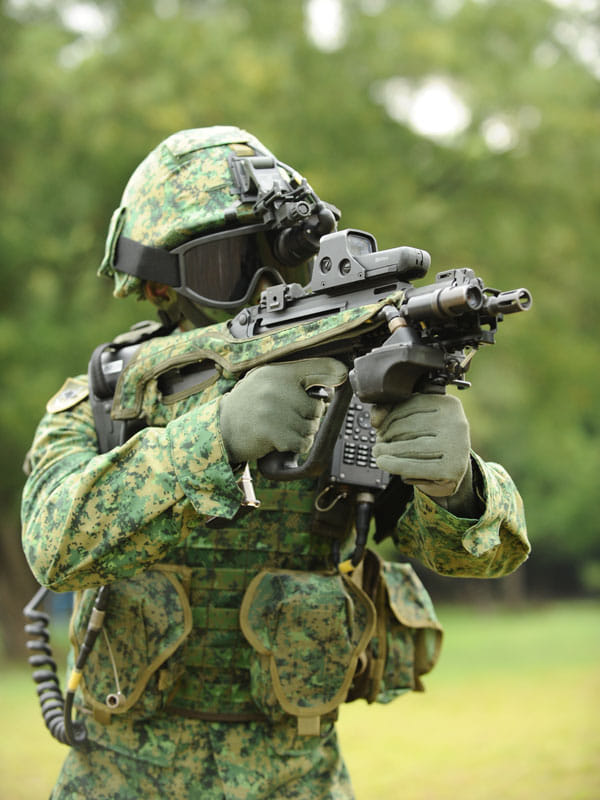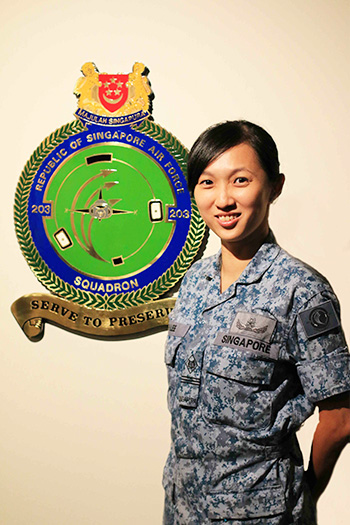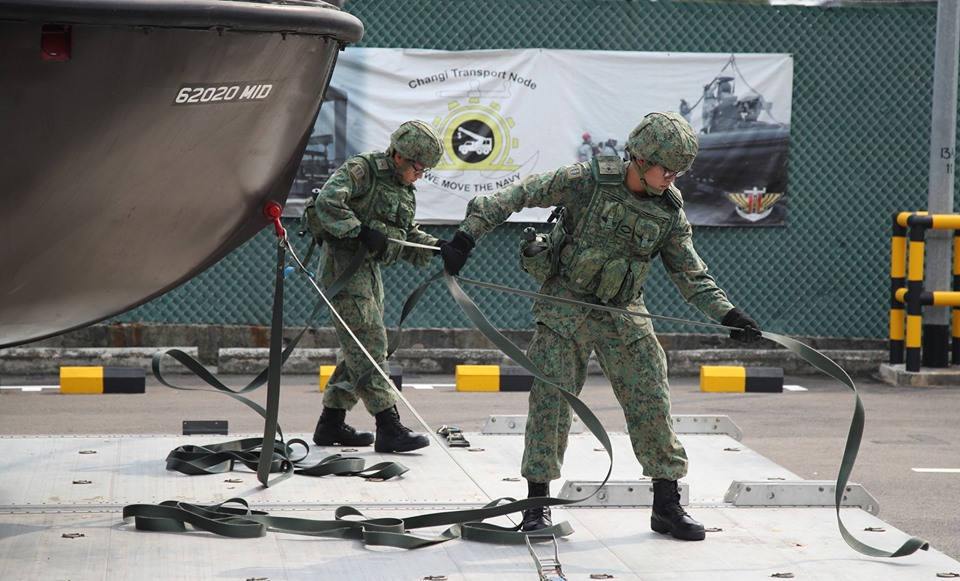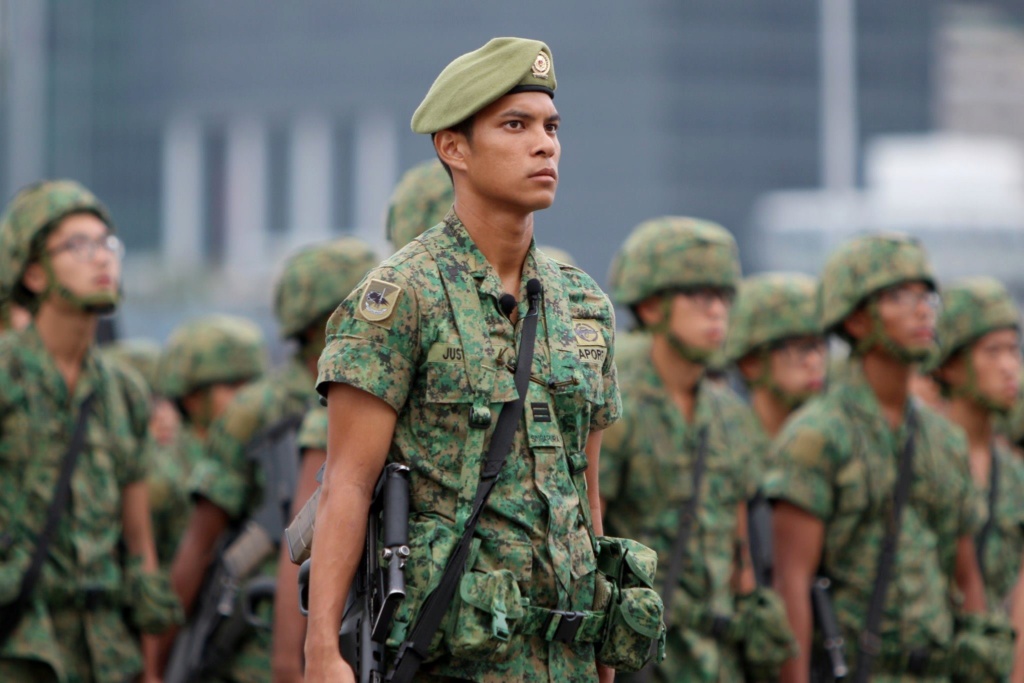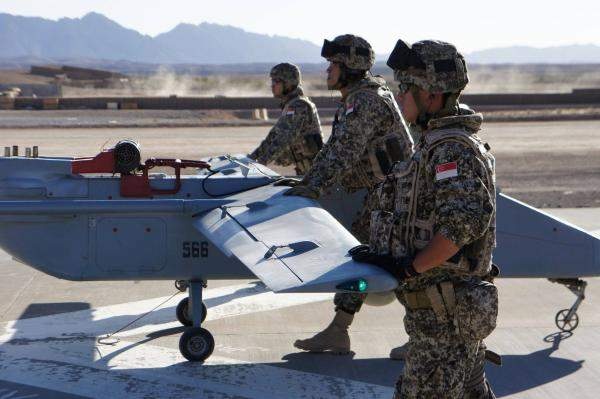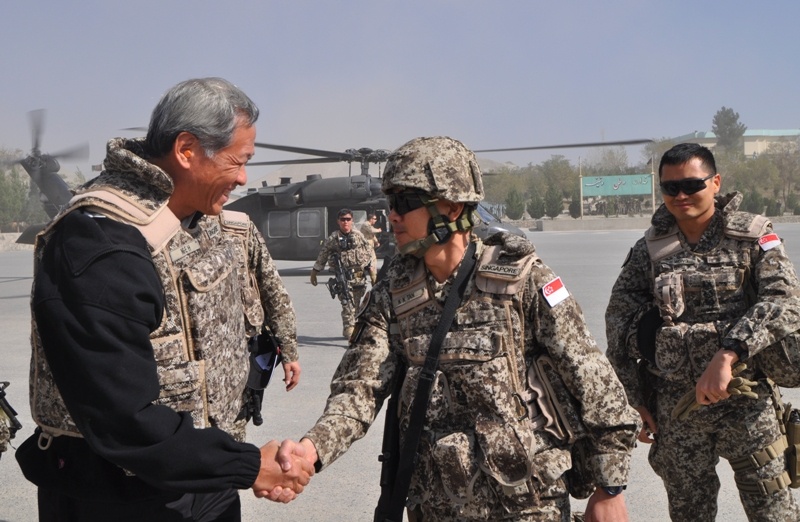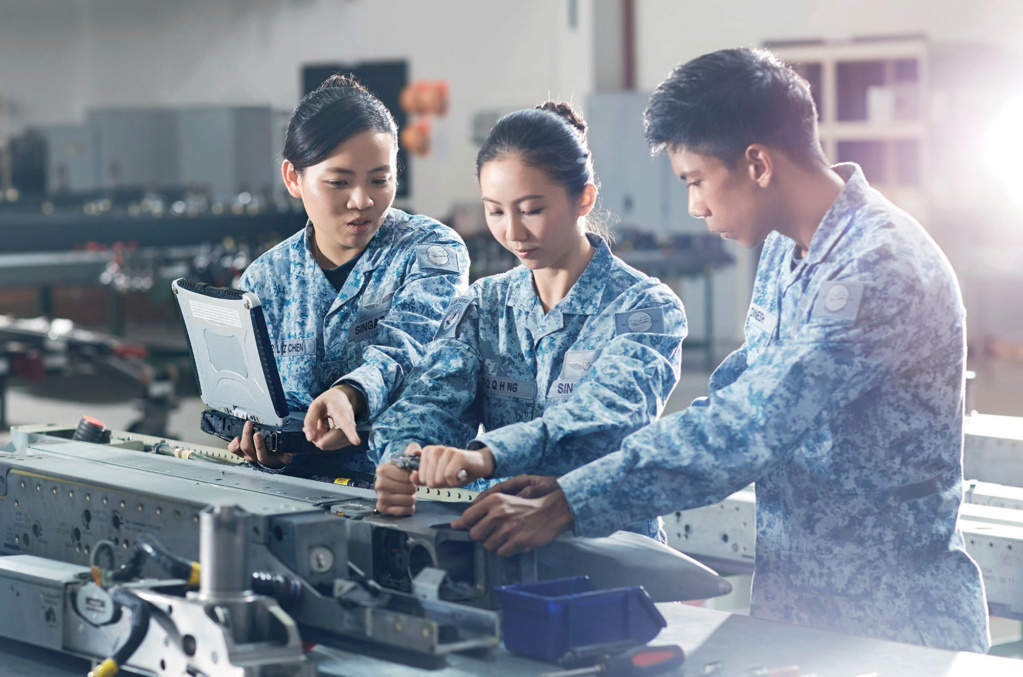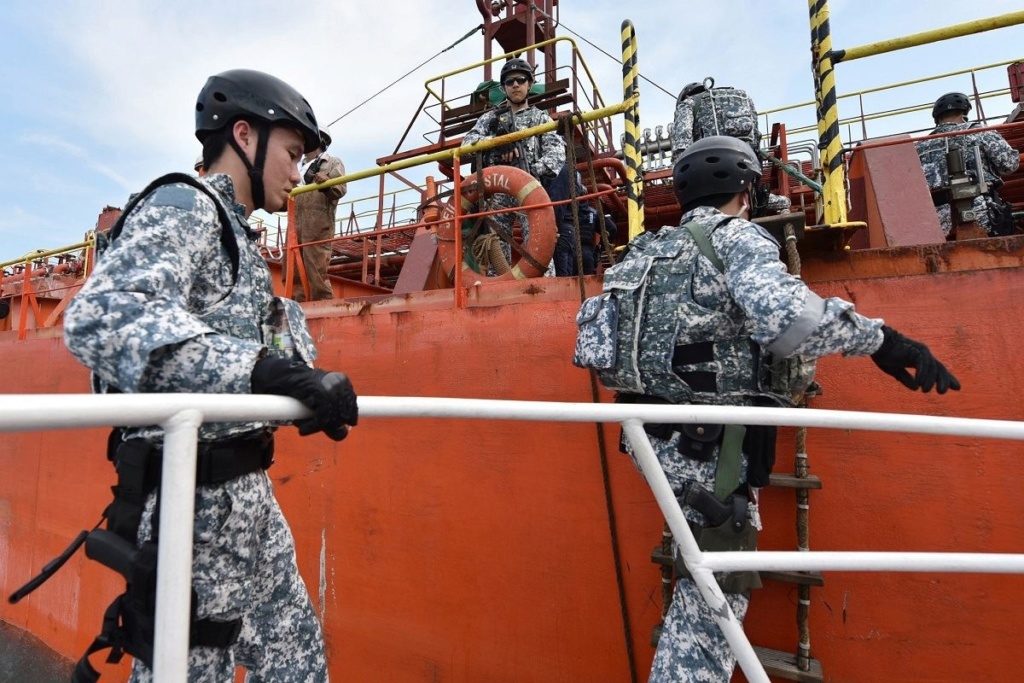 And to finish the modern patterns portion, here's allegedly a photo of Singapore "Special Operations Task Force (or maybe Special Operations Force) personnel during Army Open House 2017."
I don't know my Multicam patterns well but it looks like Multicam Black or maybe just regular dyed Multicam?
And some historic photos of the old ERDL, vertical lizard, and Temasek Green uniforms. Couldn't find any of the old duck hunter/Beo Gam helmet covers.