I have just acquired these pants and I am puzzled by them.
They appear to be M65?  Olive pants, but they are unlike any other M65 Pants I have seen.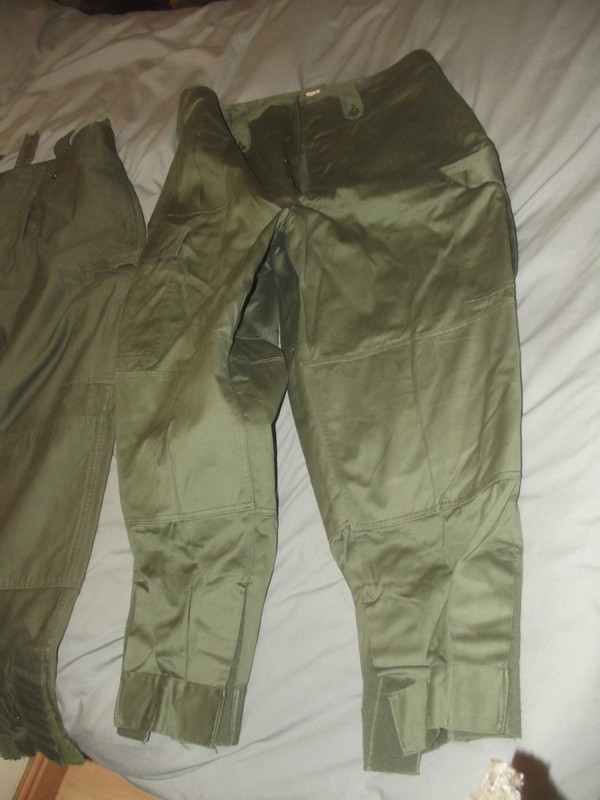 The material is "glossy" and does not seem to be Cotton, or natural fibre.
When placed against other pants I have there is a clear difference,  These pants, (top), are glossy or shiney, other pants I have (bottom) are a different colour and matt in appearance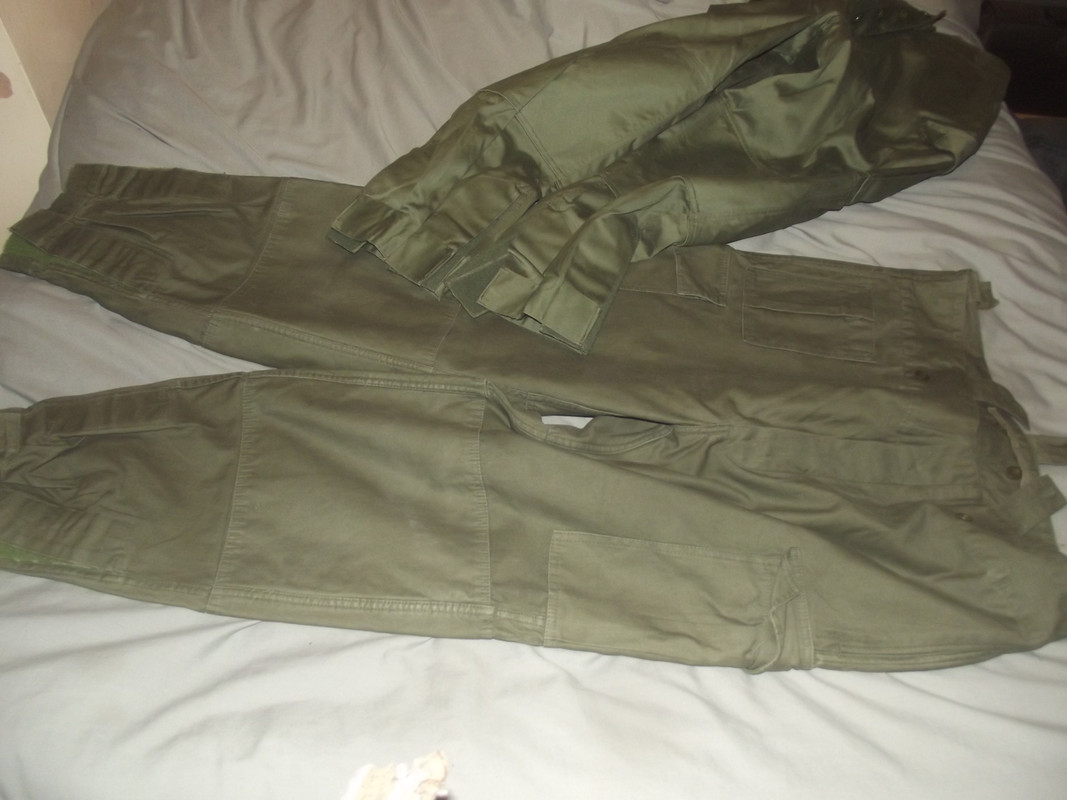 The lower matt pants are by Seyntex.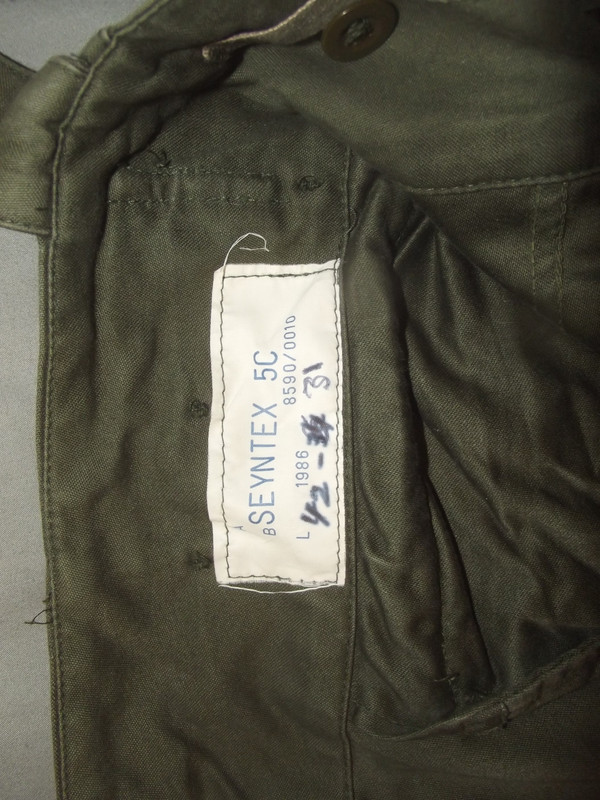 The glossy pants are by Bergetex.
The Bergetex pants are clearly marked with instructions "Do Not Dry Clean"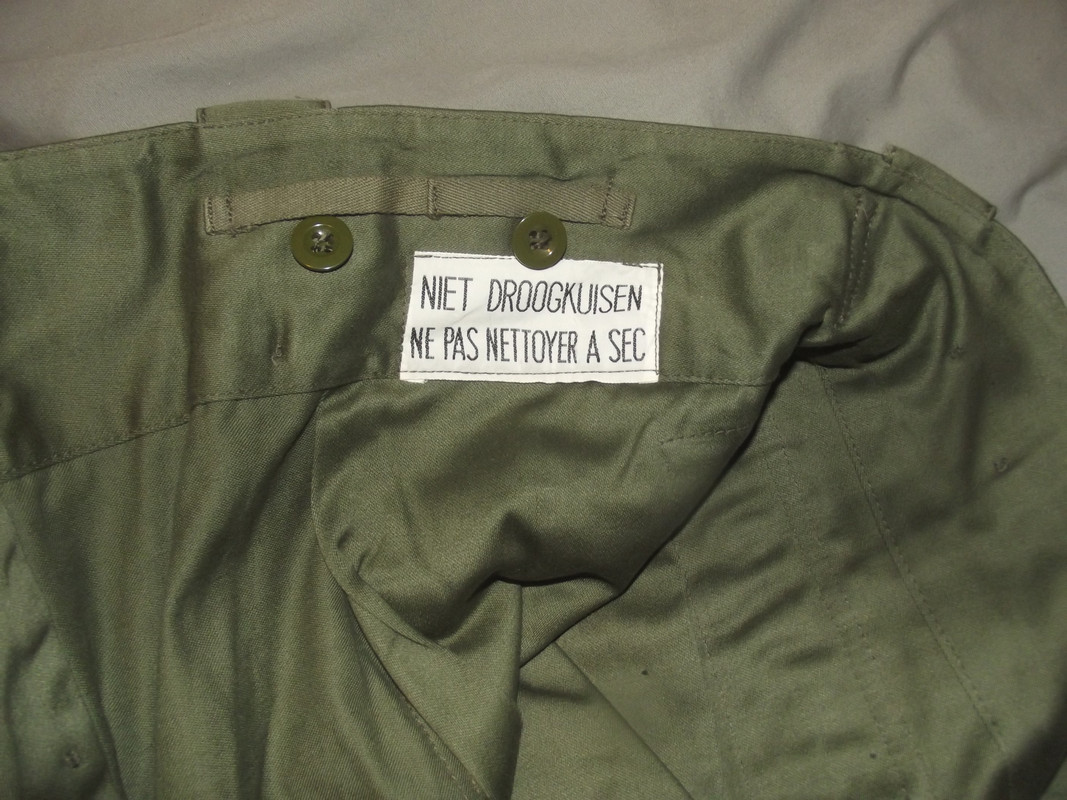 Are they coated in some way that would be adversely affected by dry cleaning?  Ie have they got some form of waterproofing for example?
Does PVBA have any significance or stand for anything special?
Thanks in advance Mike.