Because when you have the good guys wearing blue camo, it only makes sense for the bad guys to wear an orange/red one!
These finally arrived today, anybody else grab some? A small lot of these trousers appeared on ebay from one of the Thai sellers.
They're believed to be the "Bison Troopers" camouflage from the 1994 Street Fighter movie. All the listed trousers were the same style, and most of them had "Lancaster Prod." written in marker on the interior.
This pair appears used, although not much. There's a small stain on the left leg, and one of the waist adjuster buckles slid off. Some minor fading throughout but not much when compared to the most pristine fabric inside the pockets.
The cut is a simplified BDU style, with hand pockets, single-button rear pockets, and no cargoes or reinforcements. The knees have singular BDU style pleats and the cuffs are tightened with a shoelace style cinch.
The buttons are BDU style, and the zipper is black, made by MUSA.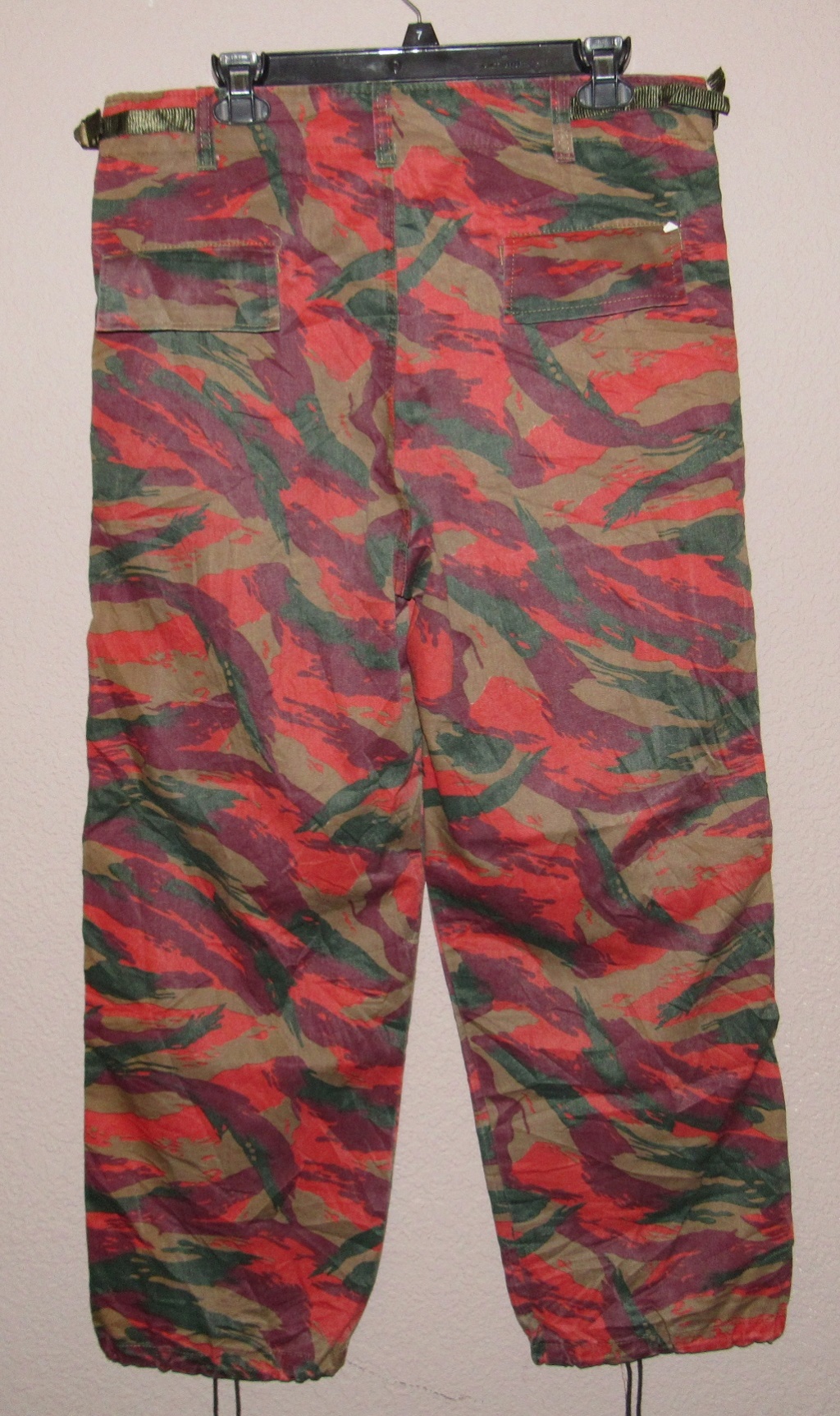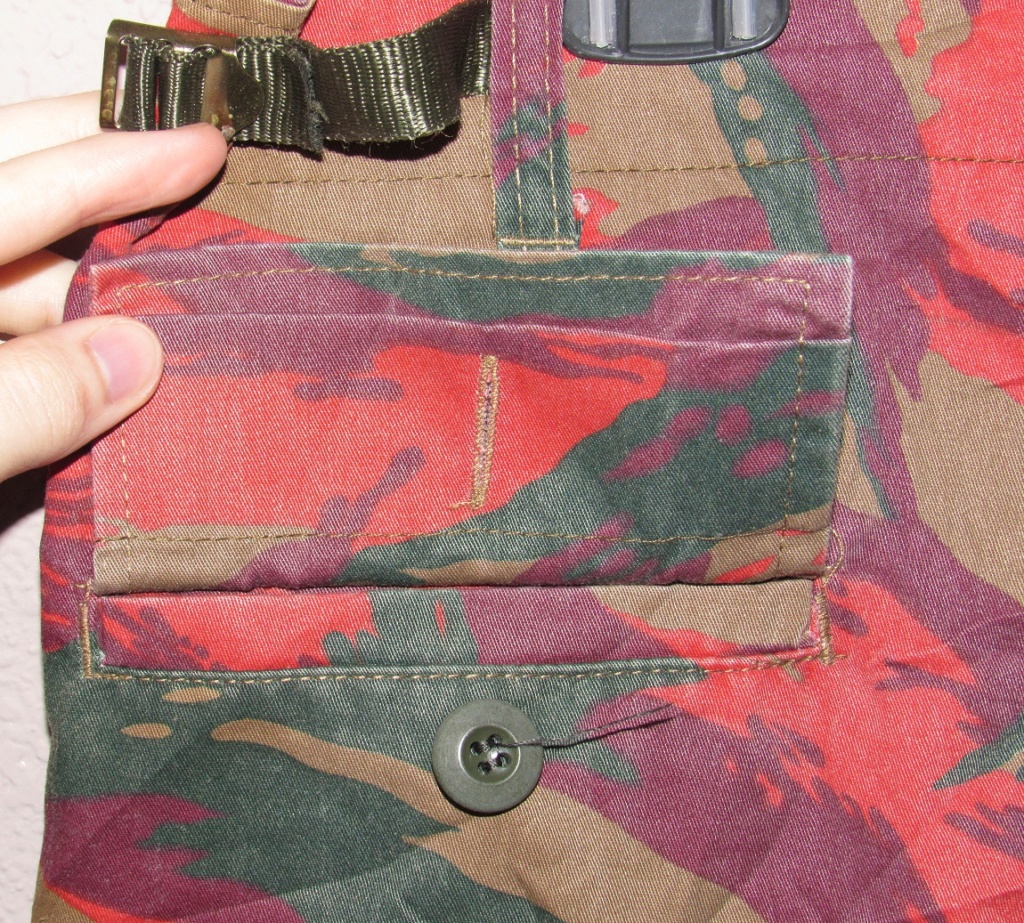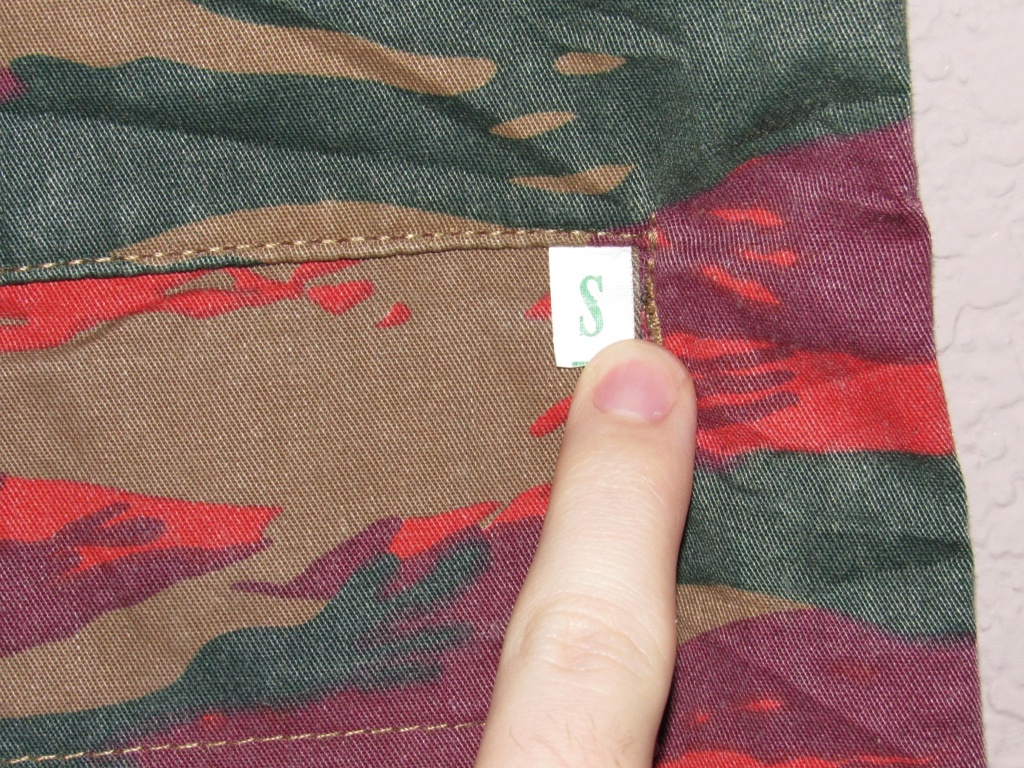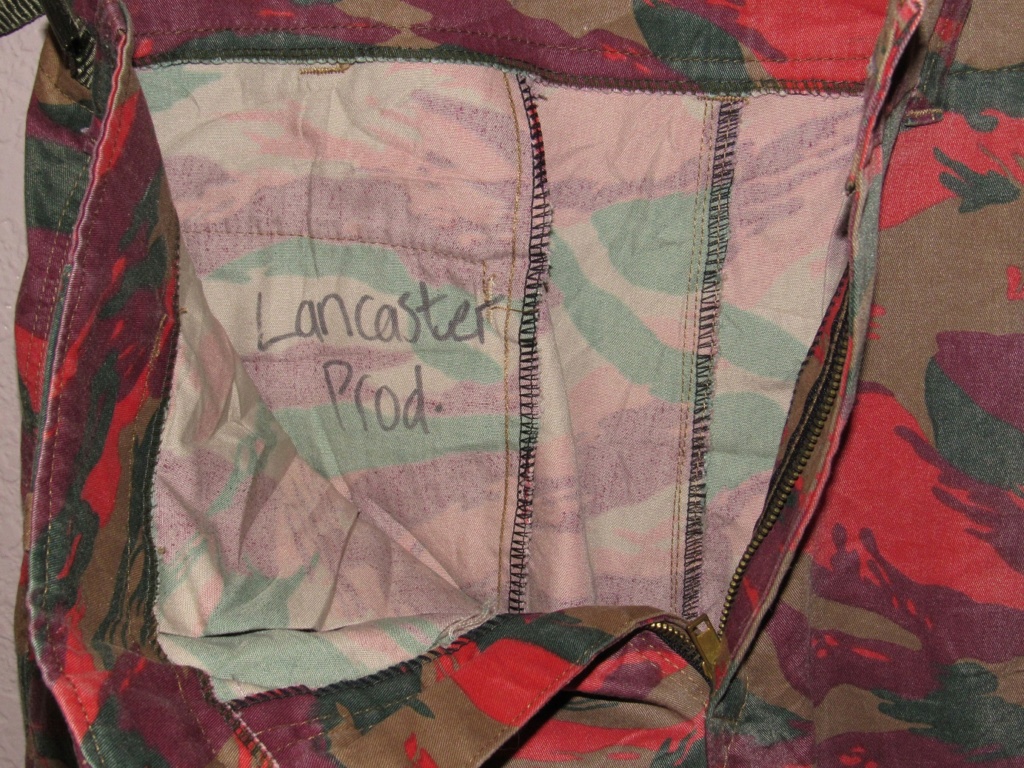 While I haven't seen the movie in well over 10 years, from stills and videos I can find it looks like these trousers were part of a less common two-piece BDU style uniform alongside a more common one-piece flight suit/coverall looking uniform with zippered pockets and a front zip closure.
Judging from the condition of the trousers that surfaced, and mine still having the paper size tag sewn on the right rear, it looks like these were hardly used, maybe for background extras, while troopers in close-up shots wore the flight suits.