A cool find from Japan, I saw this pretty basic SSh-68; size 2, can't tell when or where it was made (looks like maybe 80-something?), some wear to the chinstrap and lining,
and the original lighter green paint began chipping/peeling away exposing the red primer underneath, so another coat of darker green paint had been sloppily applied over it.
However, under the front of the newer coat of dark green, I noticed a Soyombo underneath whose paint was still raised underneath the new coat.
I bagged the helmet for about $24 and scratched the paint over the Soyombo off with a small awl as gently as I could, and luckily the original off-white
painted Soyombo still remained almost completely intact.
I was pretty stoked to get it since it's only the second Mongolian SSh I've ever seen in a private collection, or at least one that had a Soyombo on it. Soviet-era SSh's, if they did have an emblem on the front, either had a plain red star or a Soyombo inside of a red star. After the collapse, the Mongolian Armed Forces began painting larger Soyombos without the red star on their helmets, though again this was not always the case and plenty can be seen in use without any emblem.
My guess it this helmet was made in the 70's or 80's, was initially painted in the 90's after the collapse with the larger Soyombo, and was repainted some time in the 2000's or 2010's before somehow making it out of the country in a Japanese militaria dealer's hands. Many post 1990 MAF SSh's can be seen with some variation of a two-color camouflage paint job, and the MAF still wear SSh's to this day, albeit in slowly dwindling numbers and typically with a cover in their current brown digital arid camouflage pattern.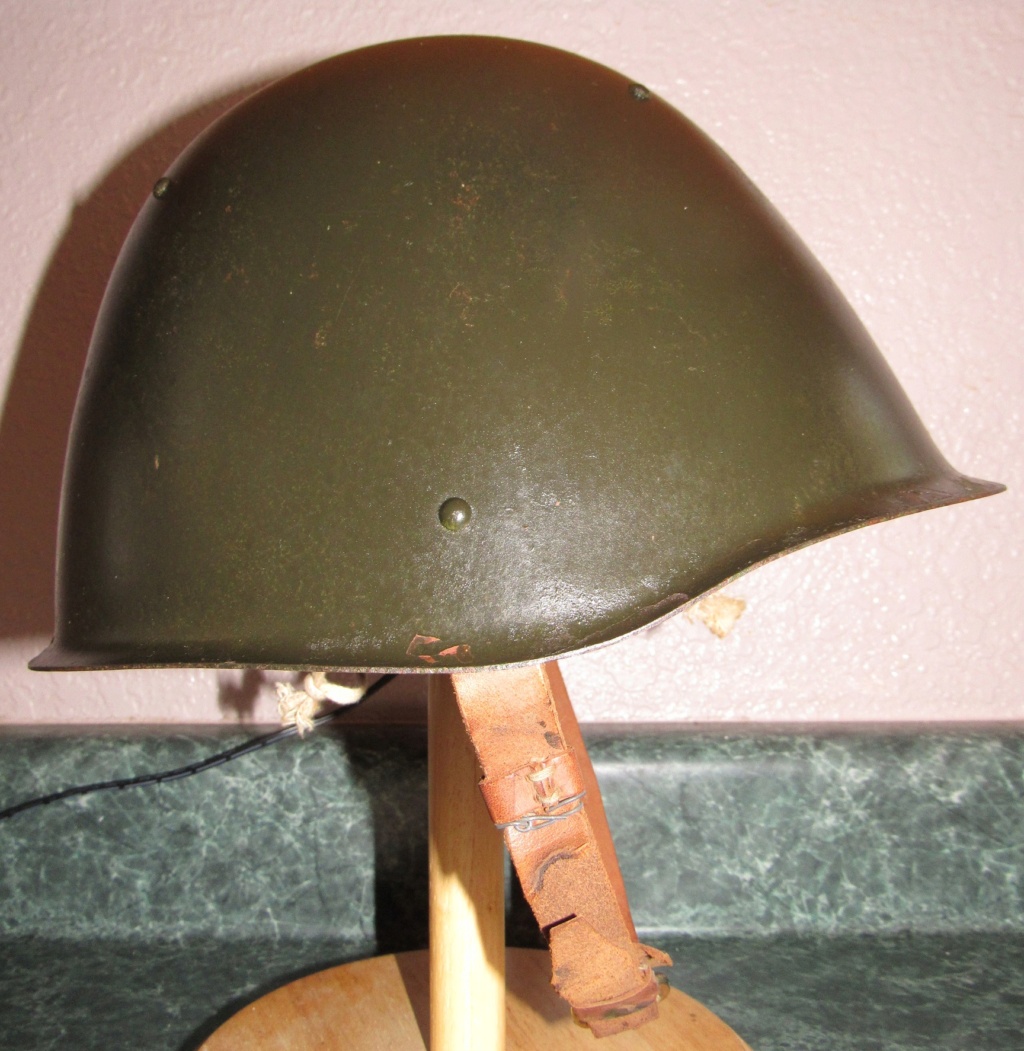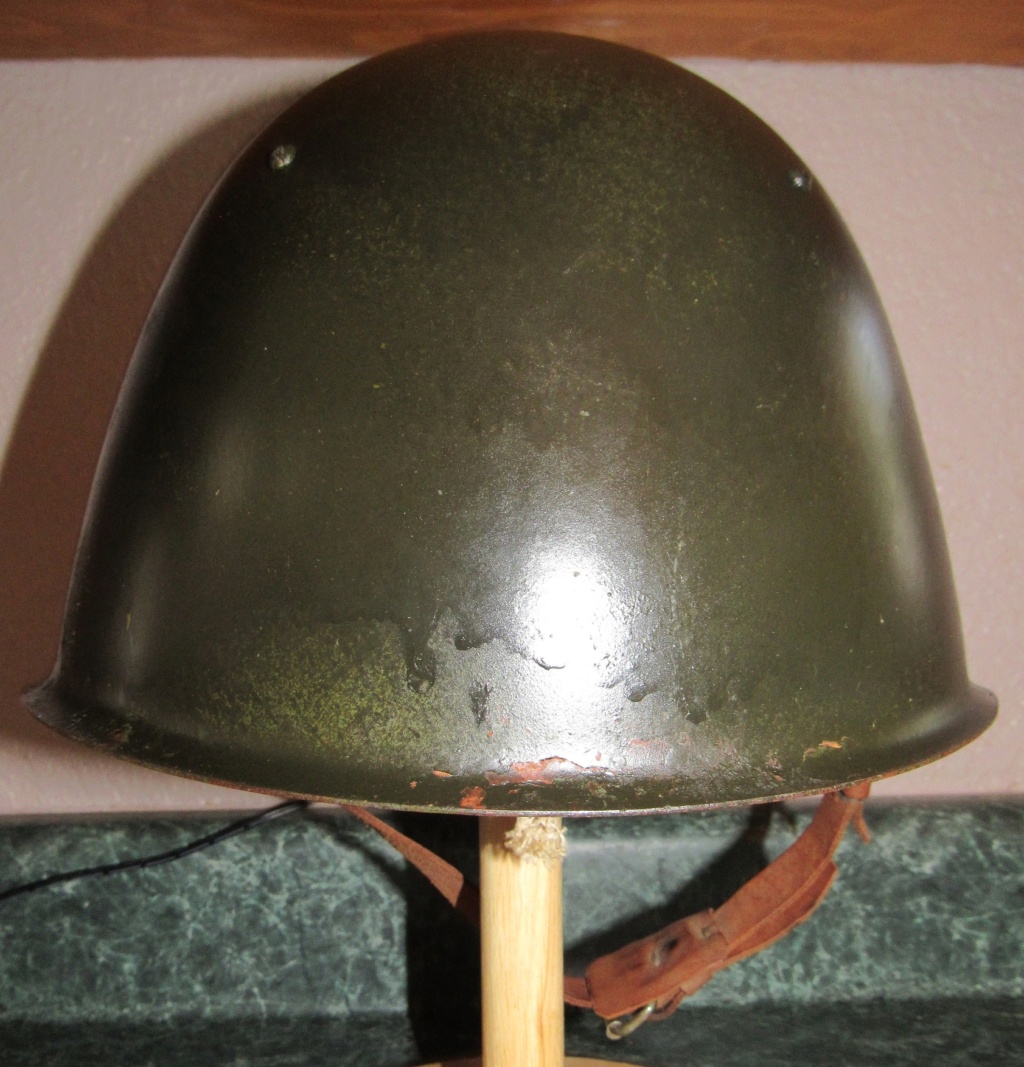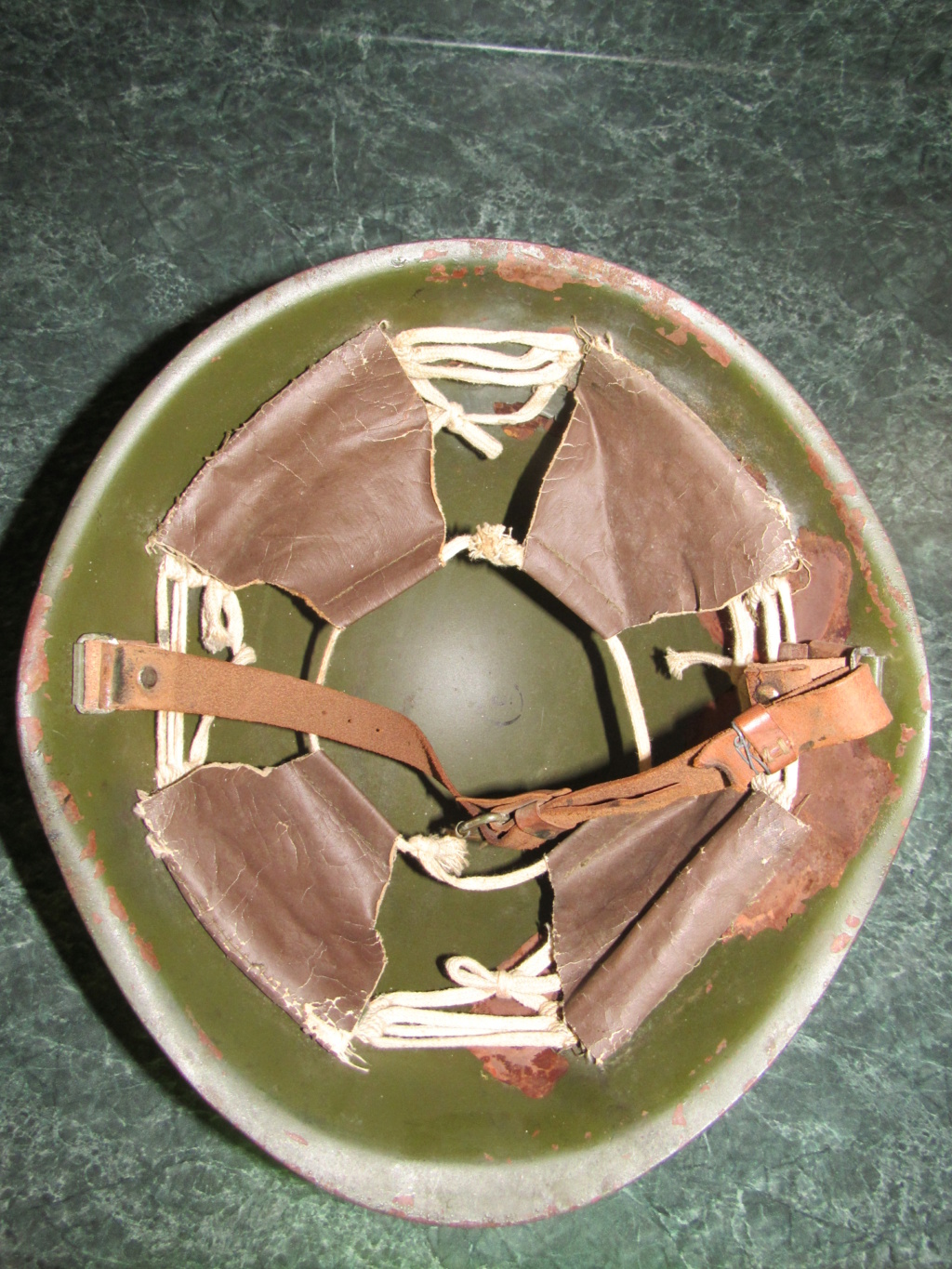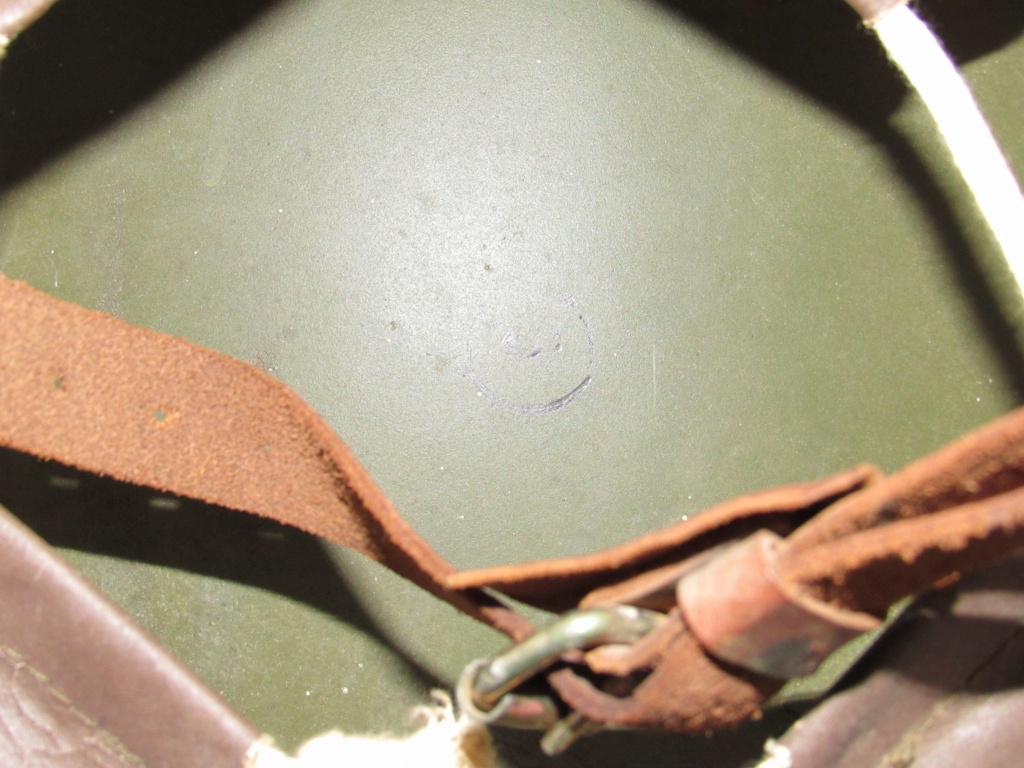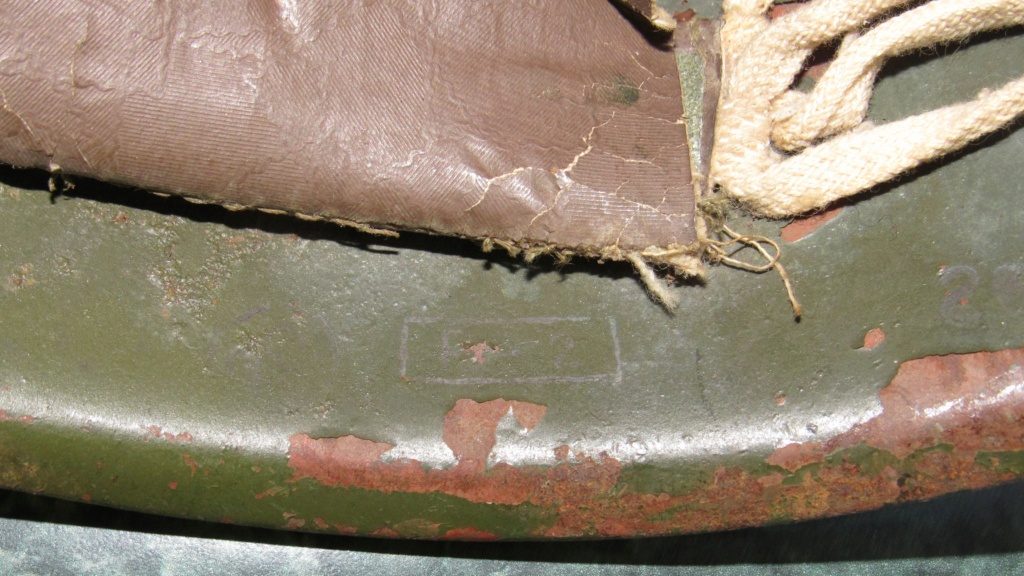 "282nd MiG-21 pilot Tudev Batjargal, born in 1964 in Murun, Khuvsgul province, graduated from the Military Aviation High School in Frunze, Soviet Union in 1987."
He's the only Mongolian Air Force pilot I've seen with a Soyombo on his GSh-6 so it might have been a personal thing.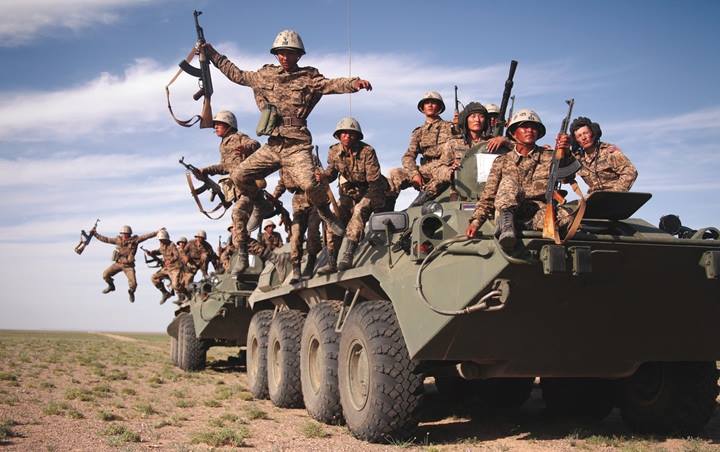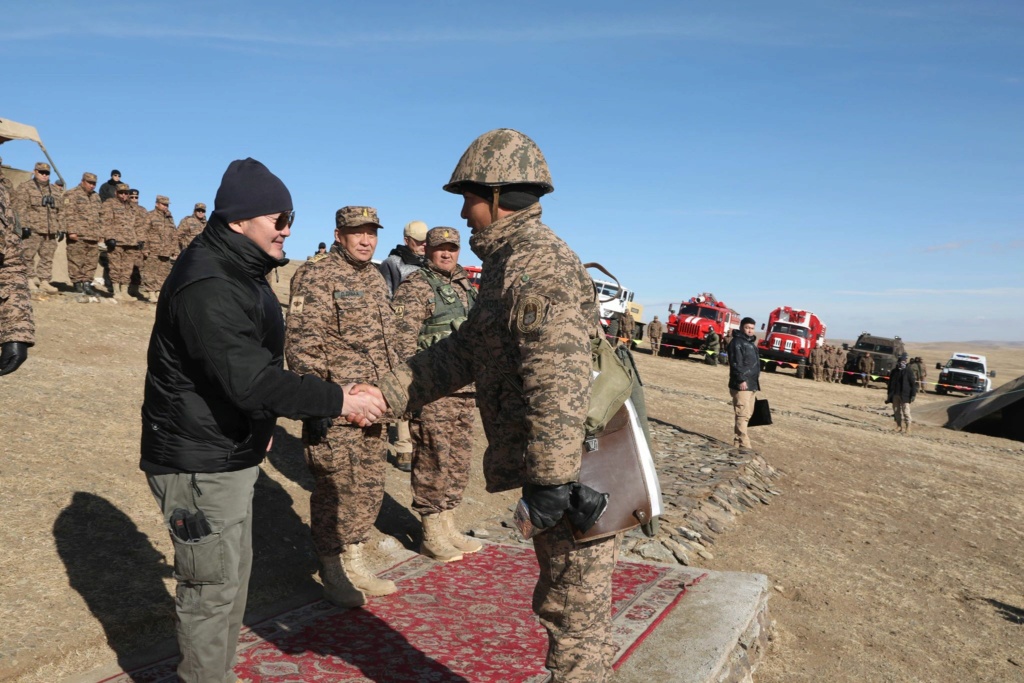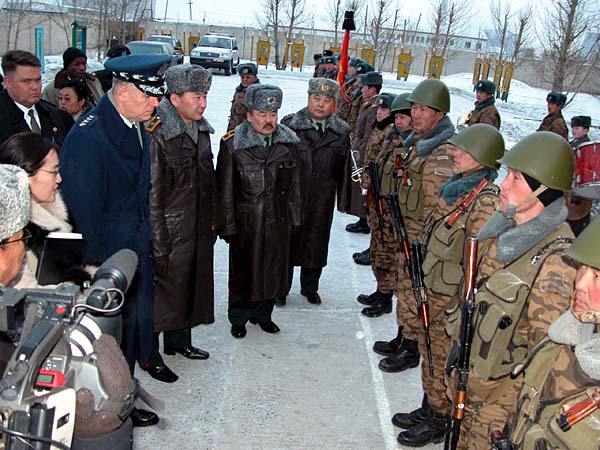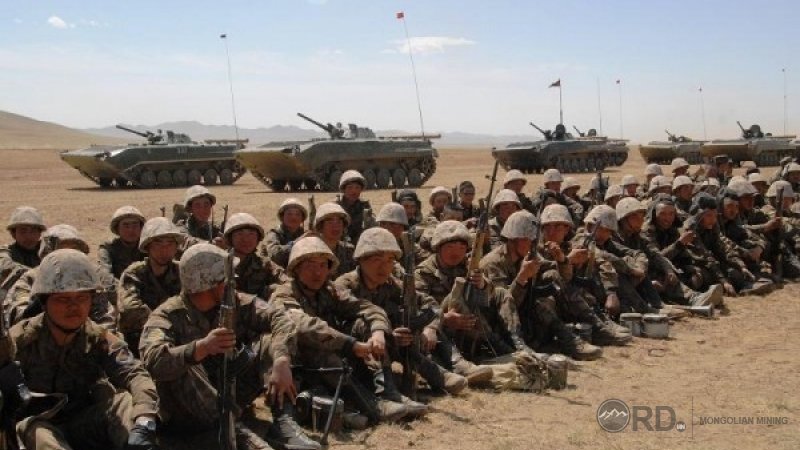 Check these guys wearing the old WW2 two-color amoeba suits. This pic is from the 80's!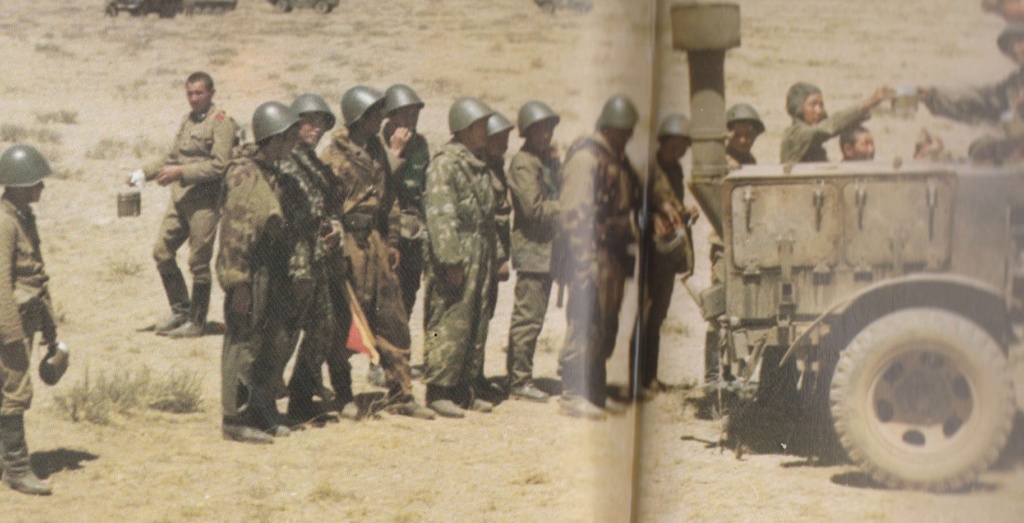 From this book:
Thanks to Brendon's Helmets for this nice pic of the older red star/Soyombo emblem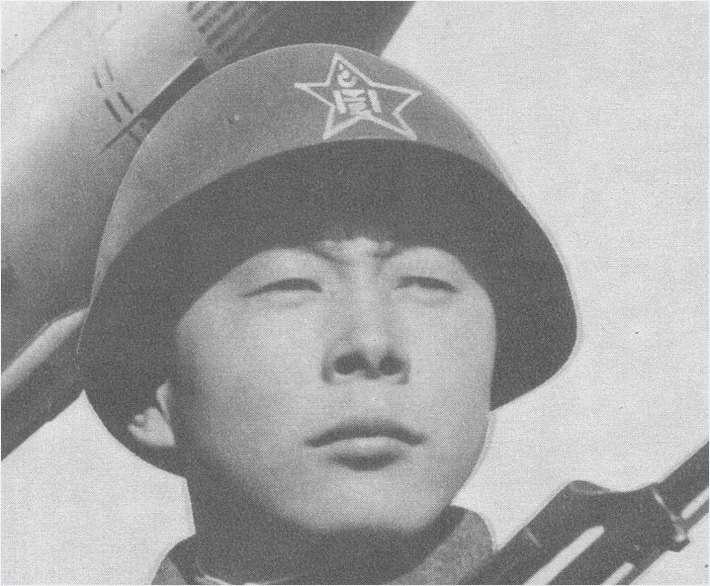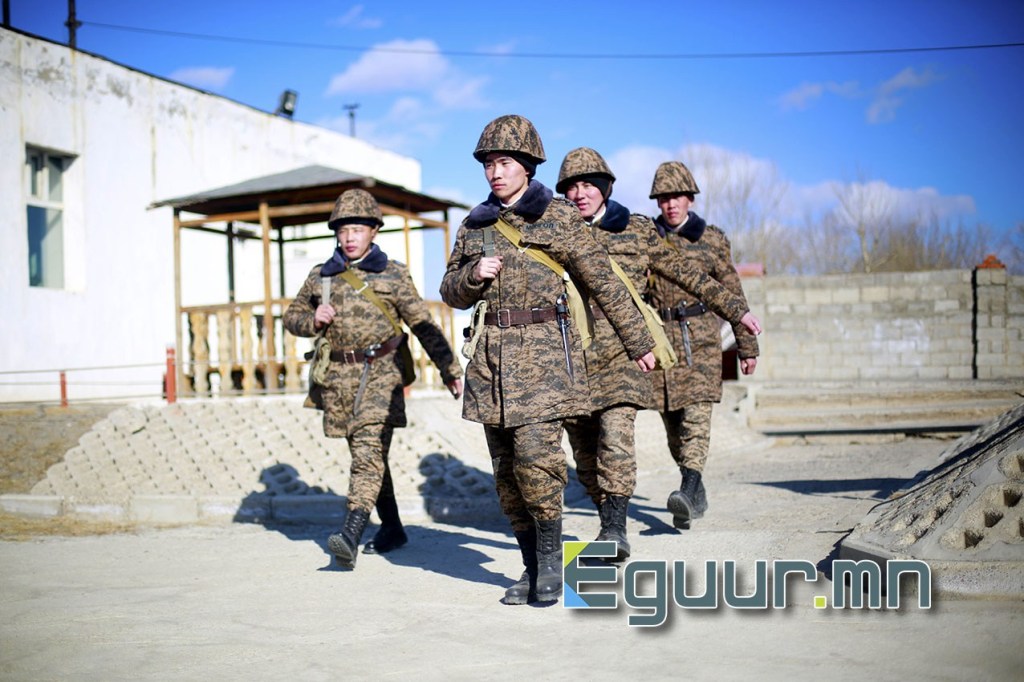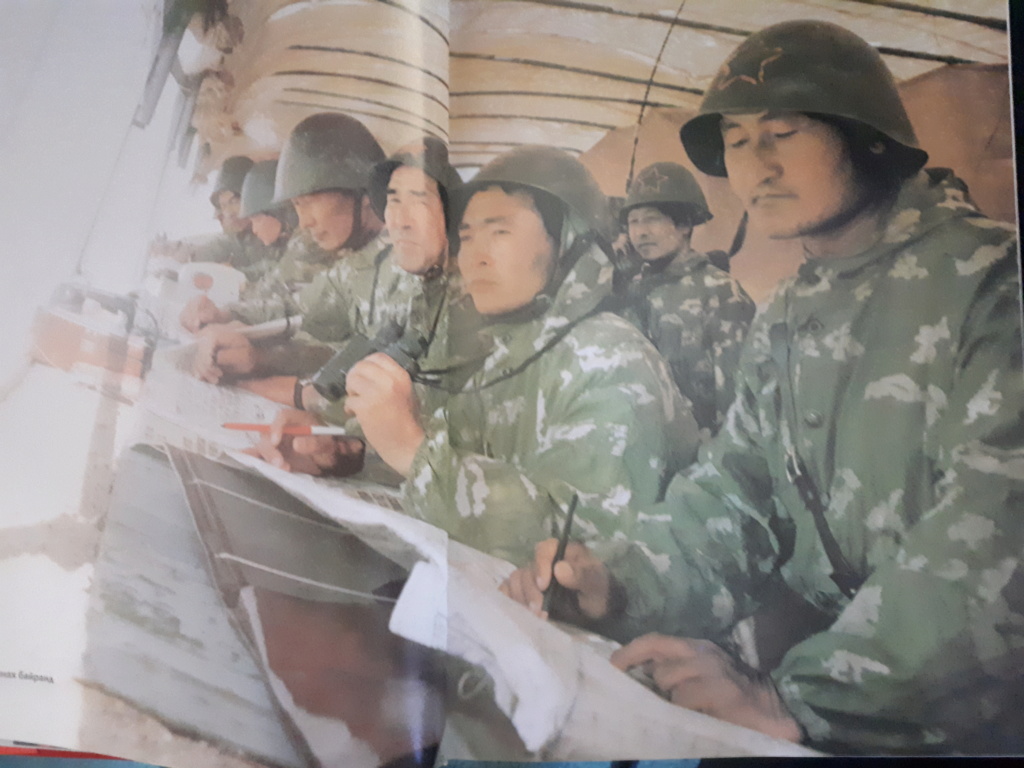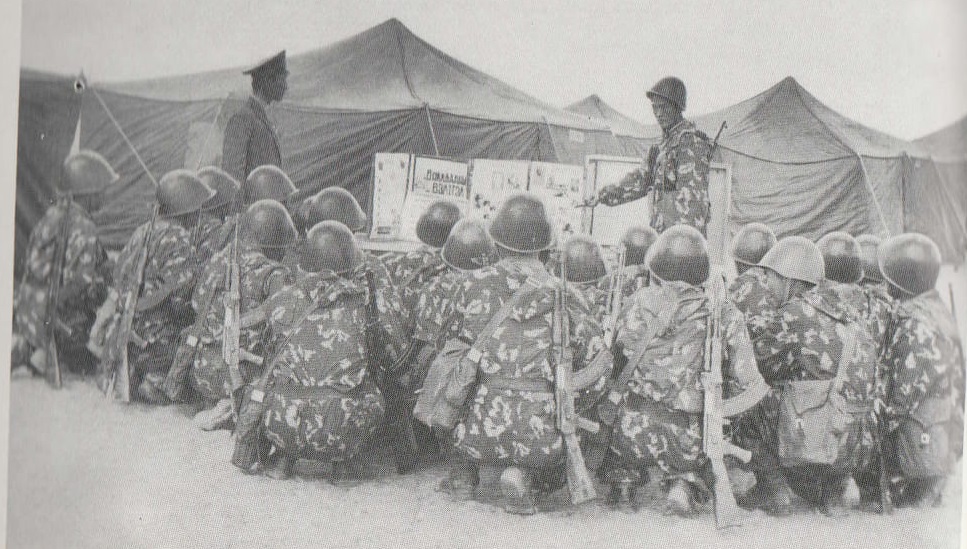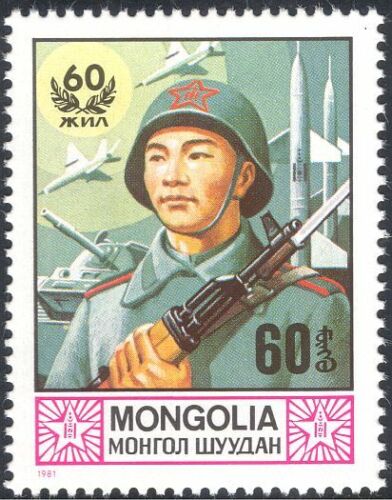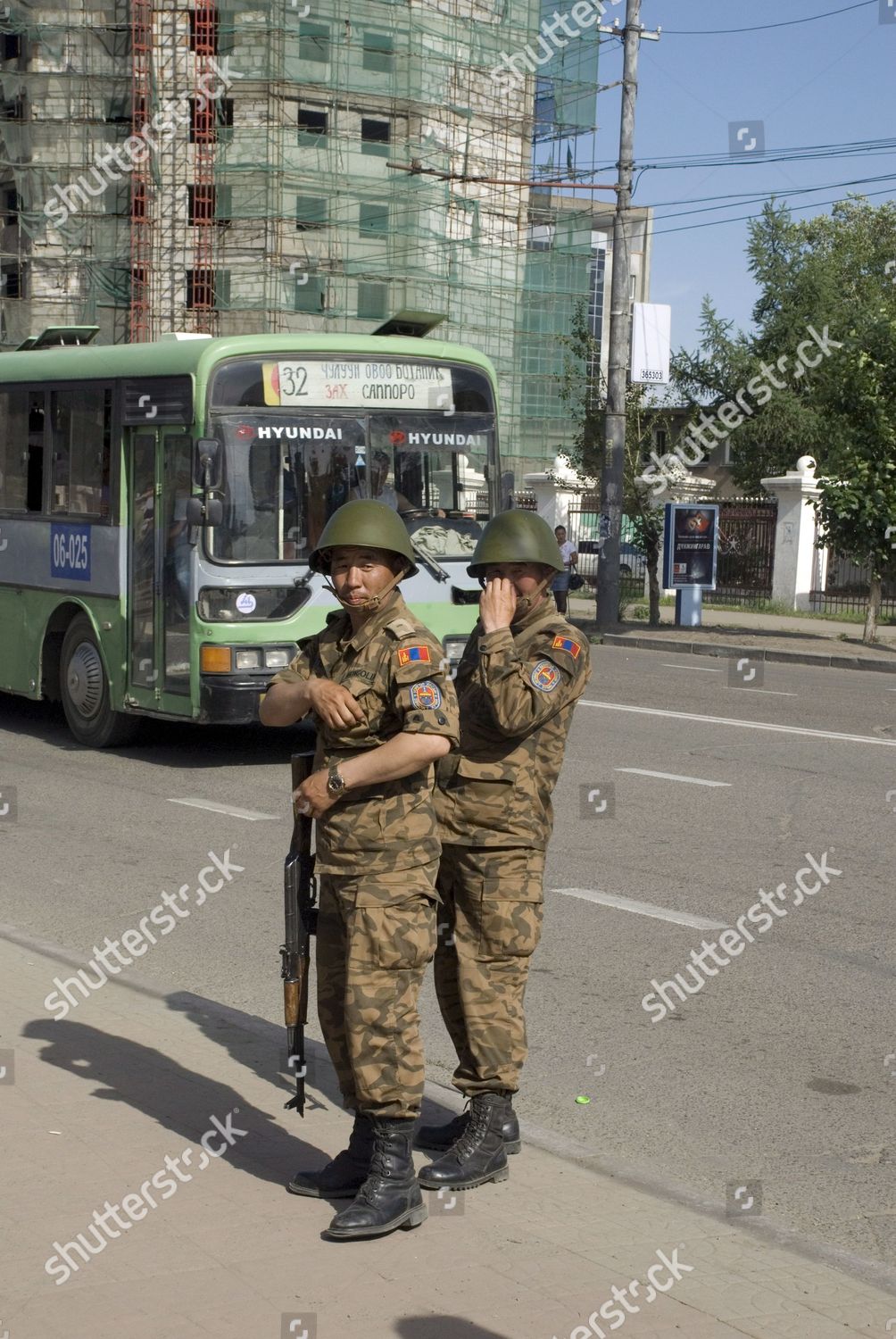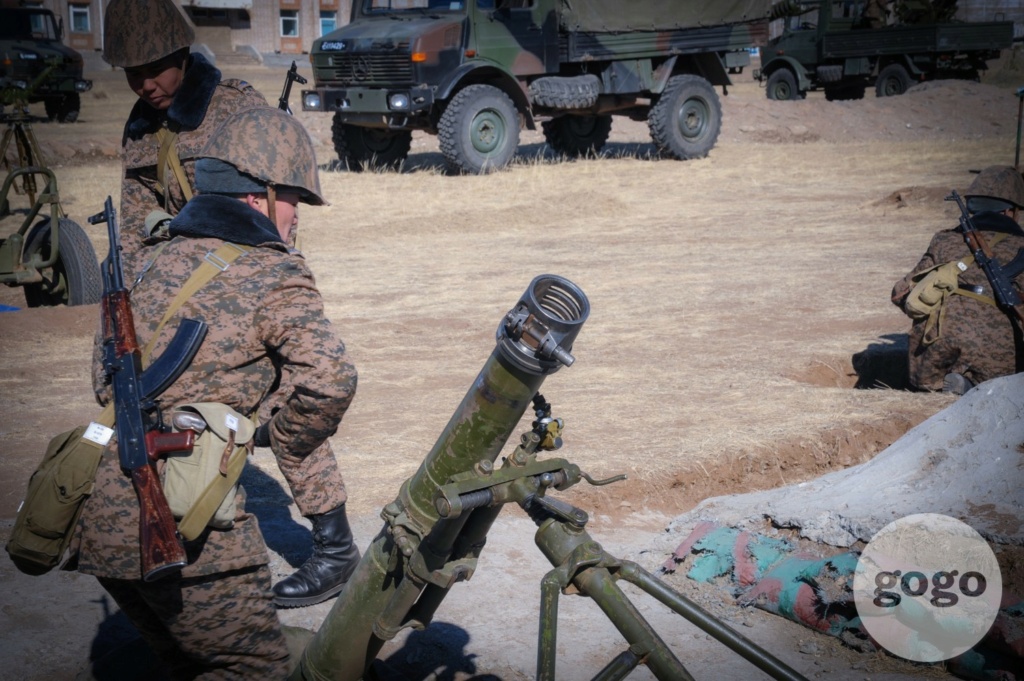 And here is the Red Star Soyombo hat badge, probably a newer production one but no way to tell for sure. As far as I can tell, this basic style badge has not only been in use since at least the 60's, but the MAF still wear them on their ushankas to this day! Seems to be restricted to enlisted personnel though, and there have been many other styles for officers and different branches of service.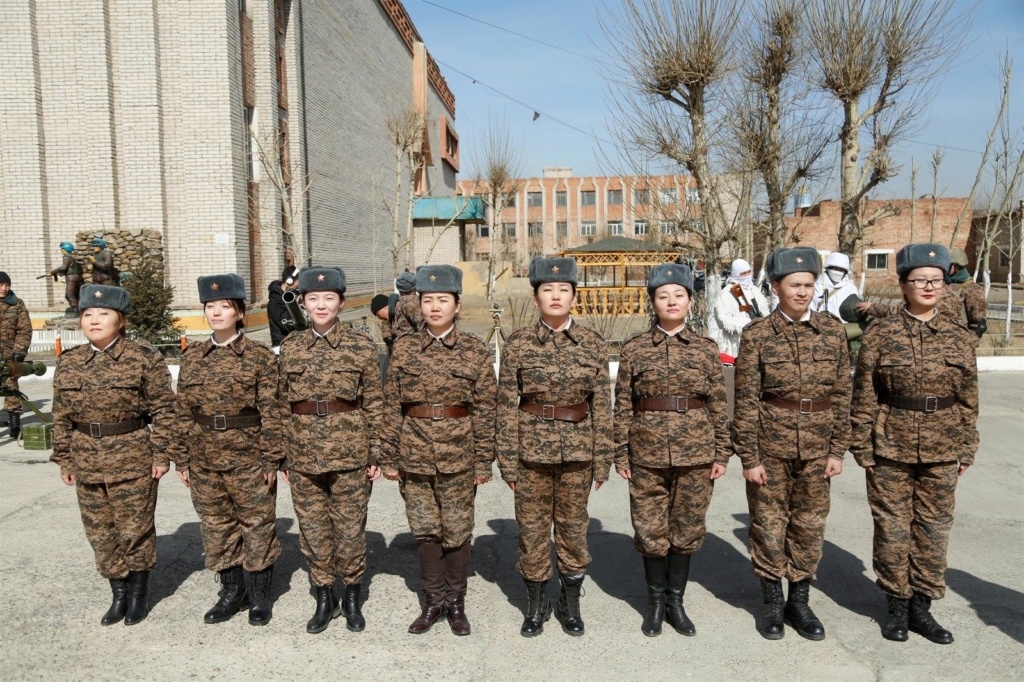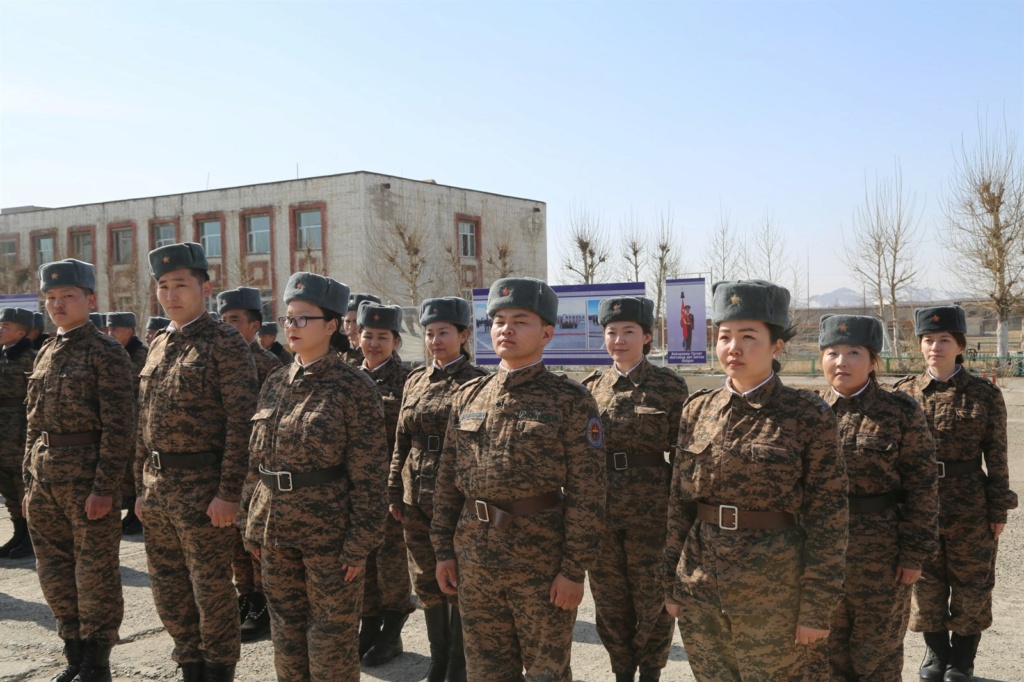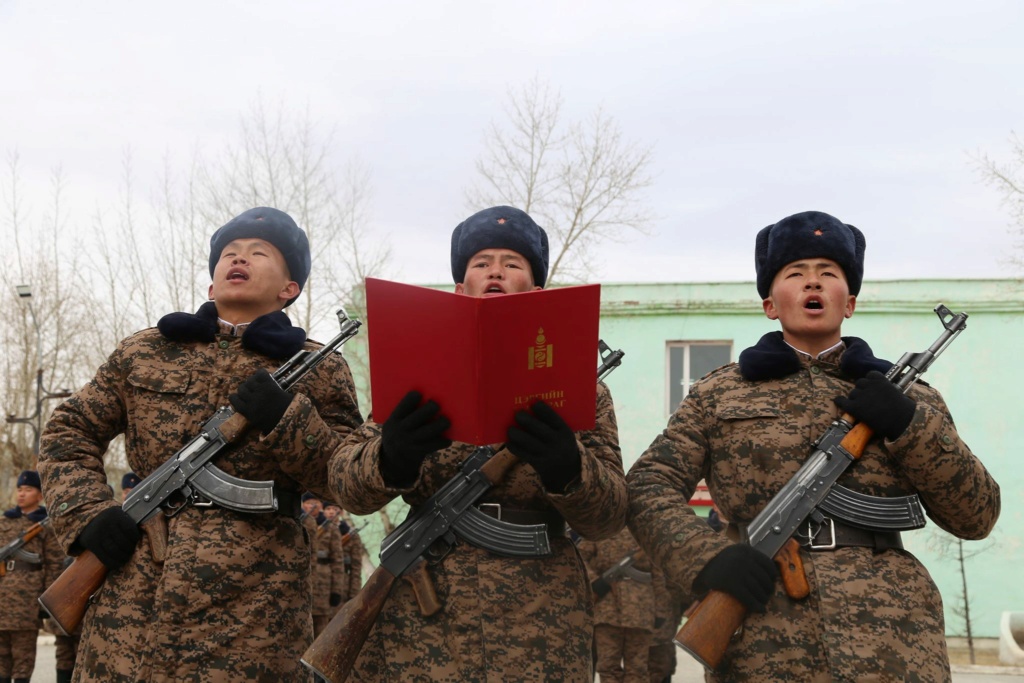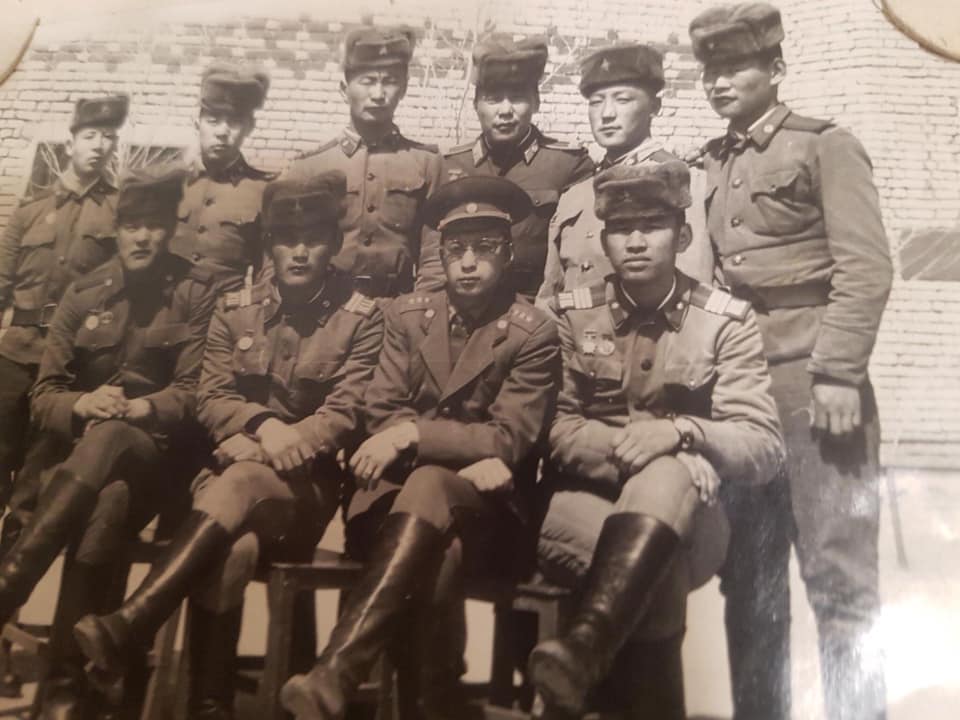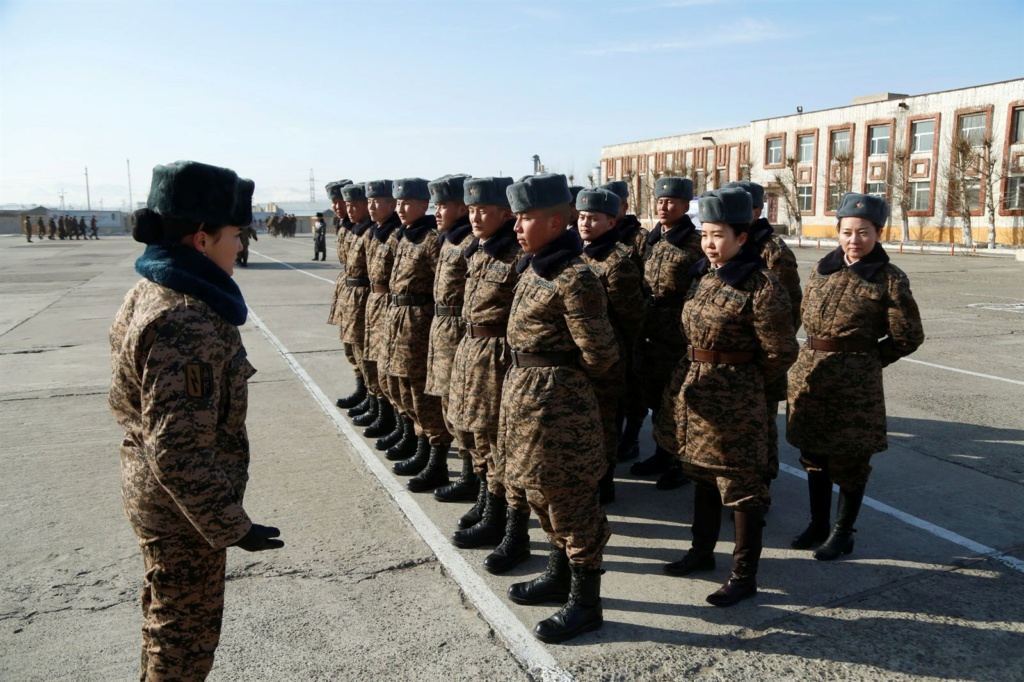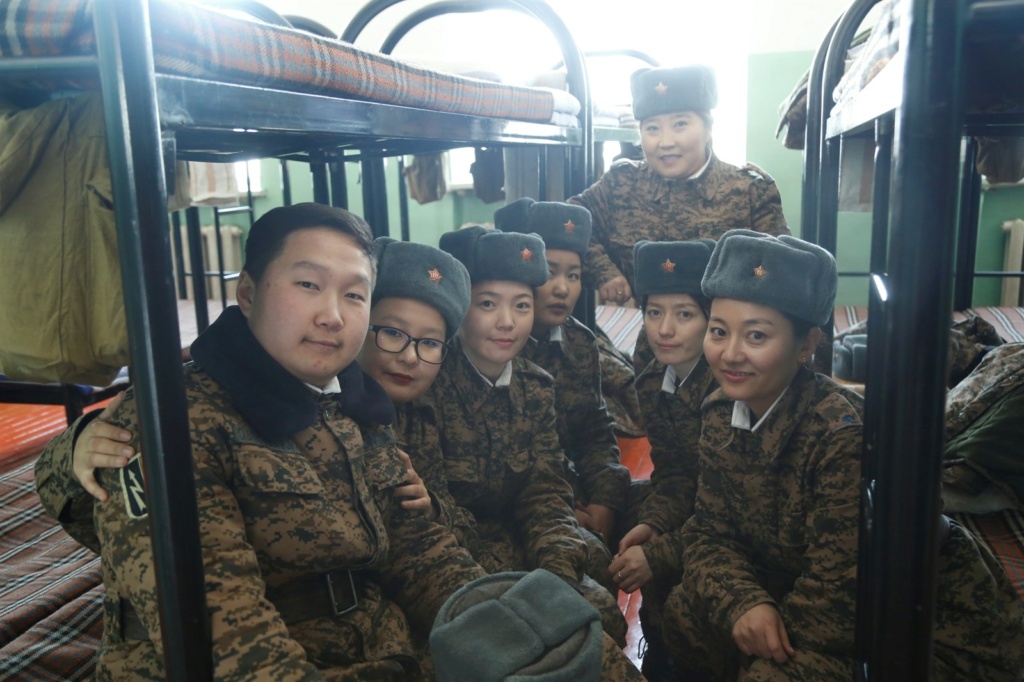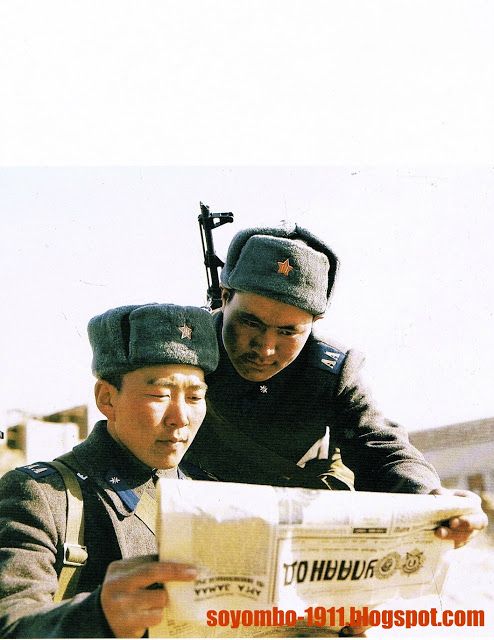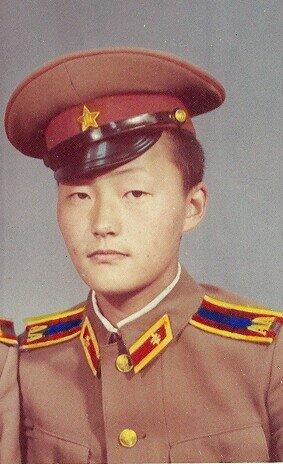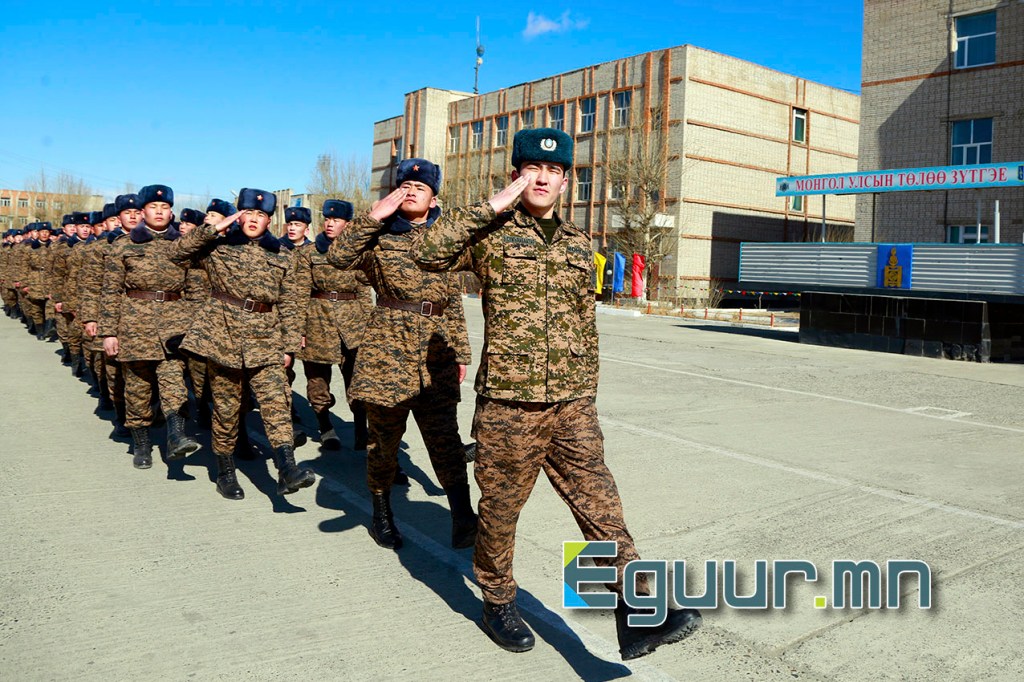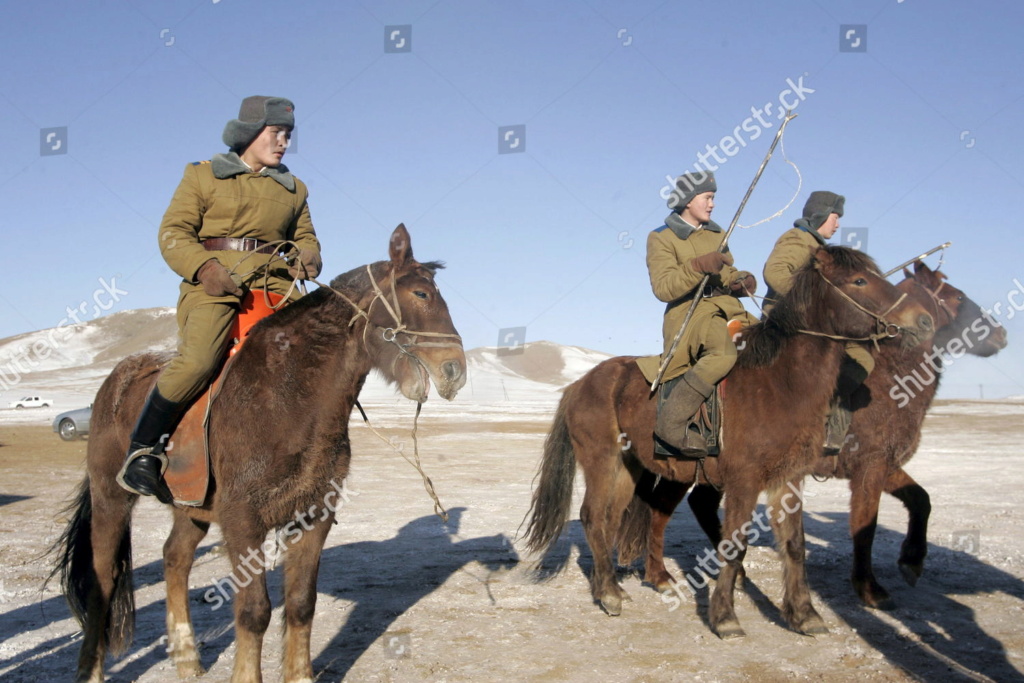 And some photos from the 30's of the older, ever so slightly different red star Soyombo badge: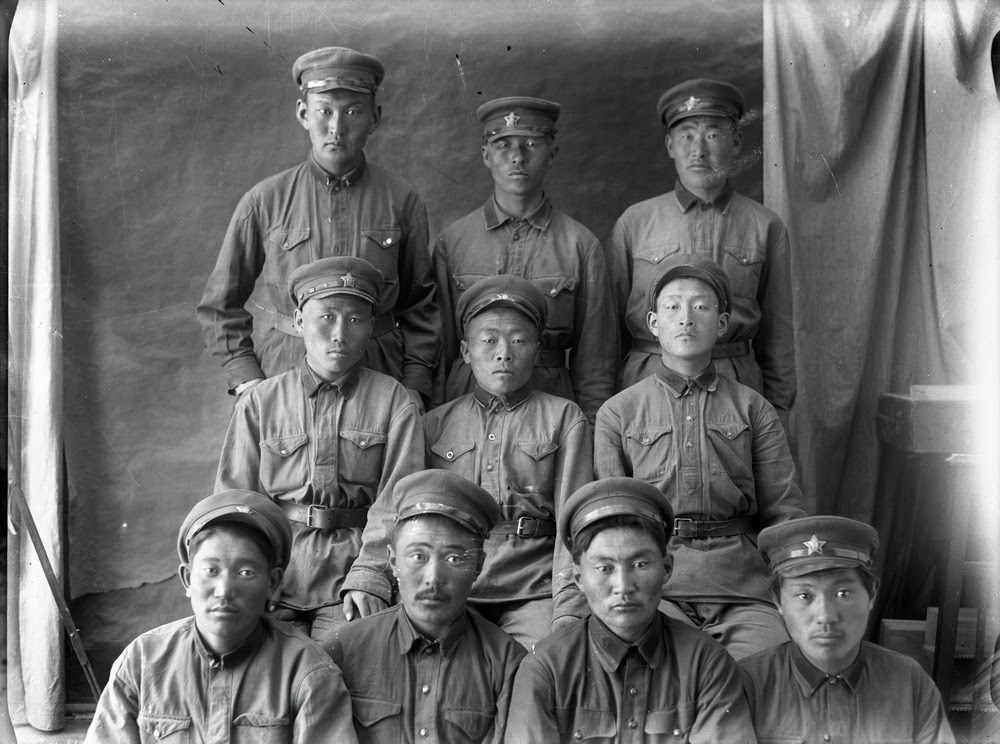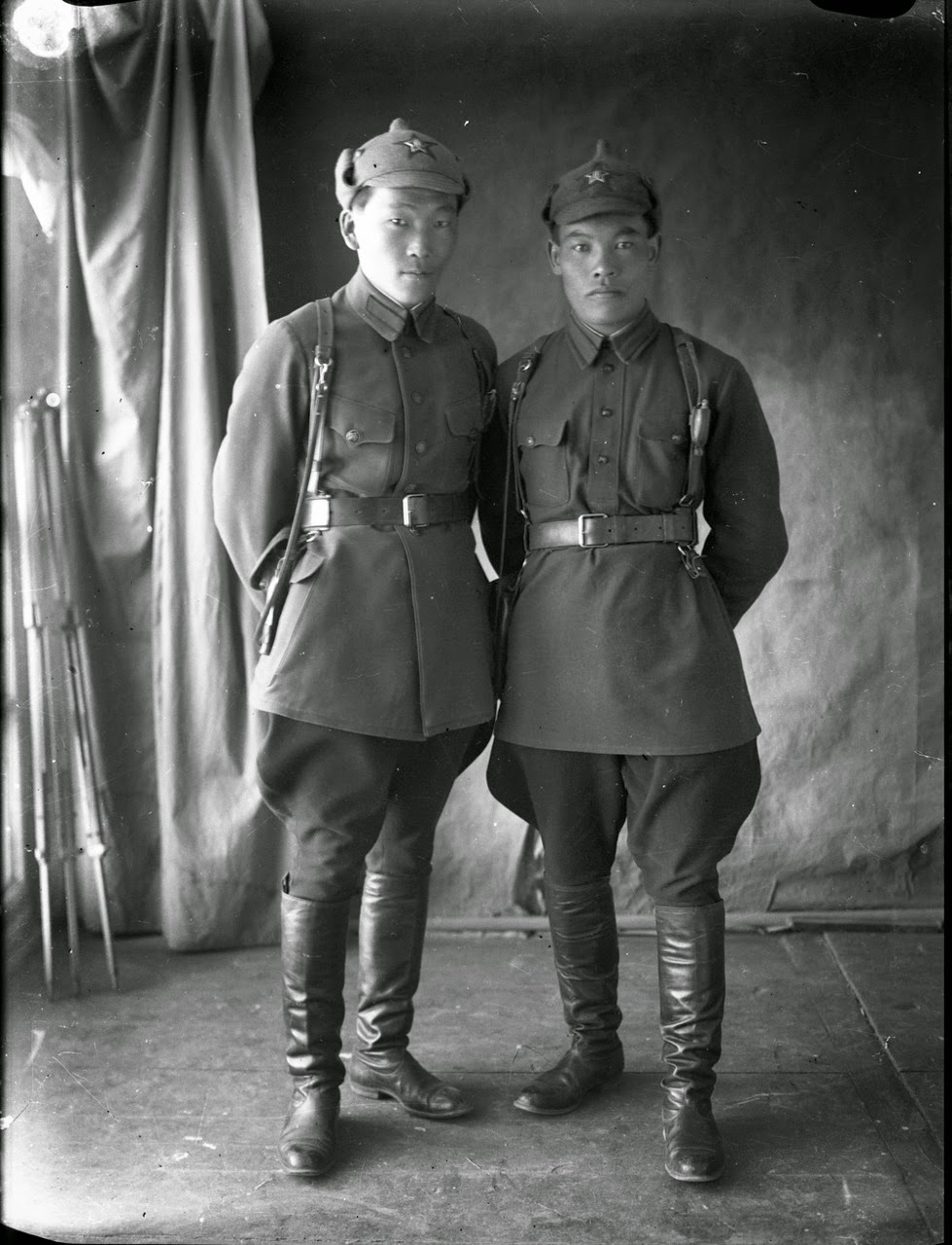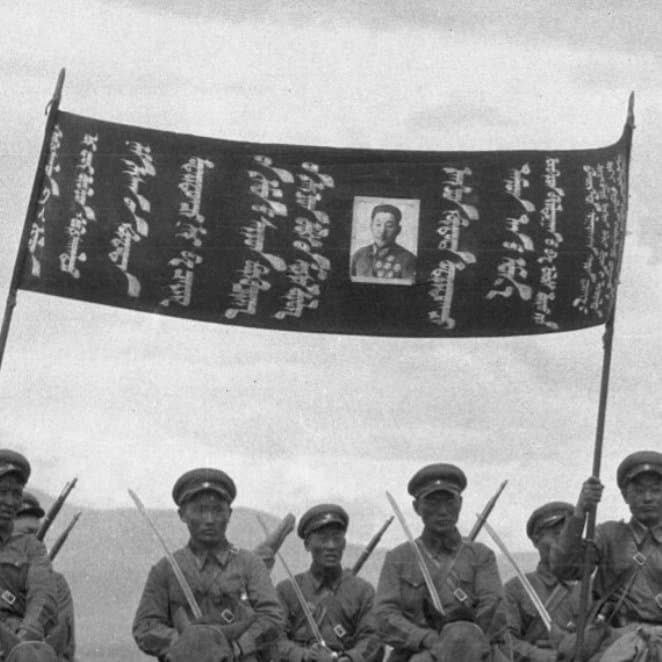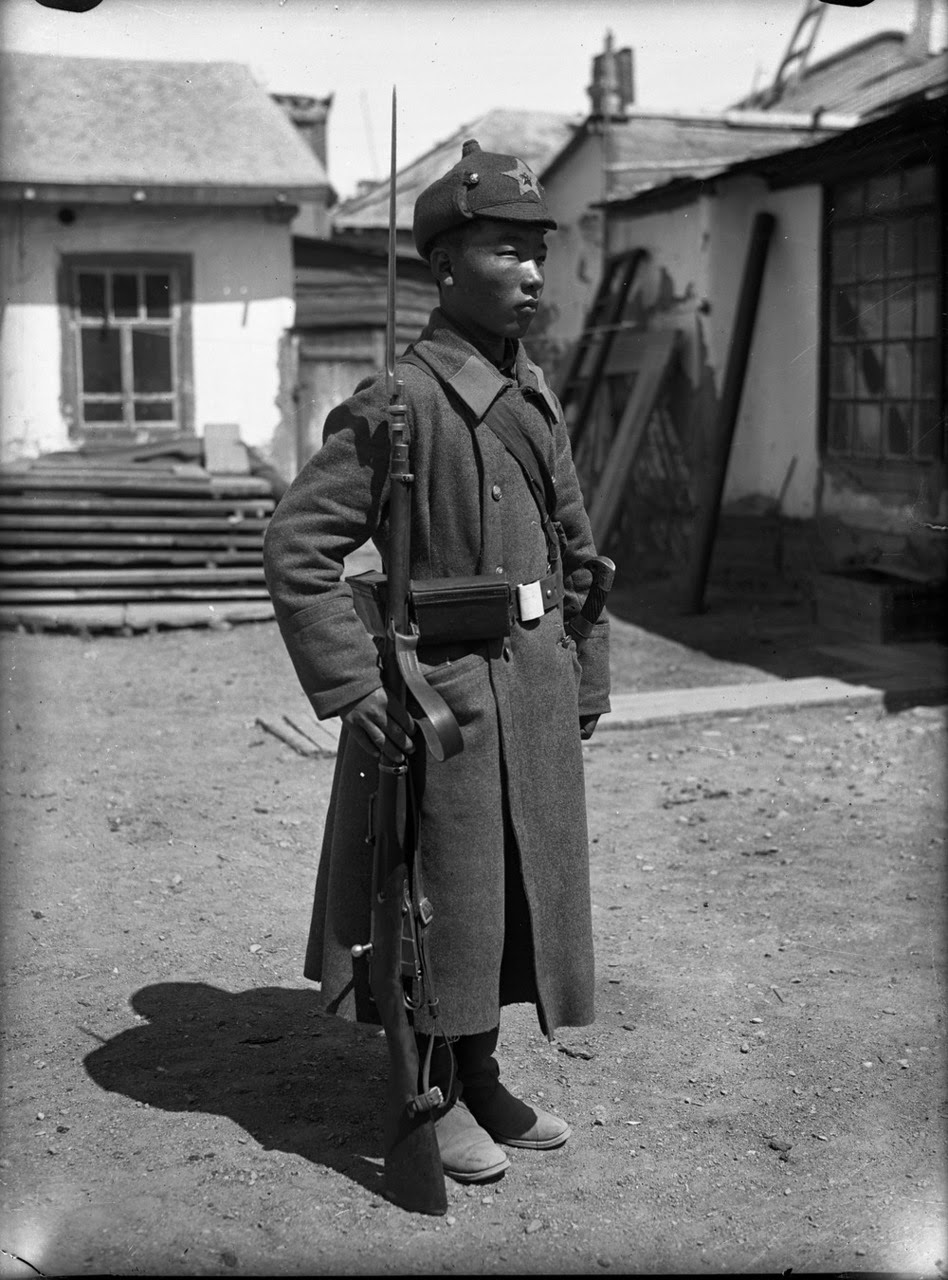 Enjoy!
-Nate