Time for some lesser seen German camo stuff.
First a Scharrer smock uniform, this sniper type is different than the regular type in that it has more armpockets, hidden buttons on al lpocketflaps, sidepockets with clips, and a number of other nice details.
There might also have been foam padding in the shoulders tha tmight have been removed, as there are 2 slits on the inside of the shoulders where it could have been taken out.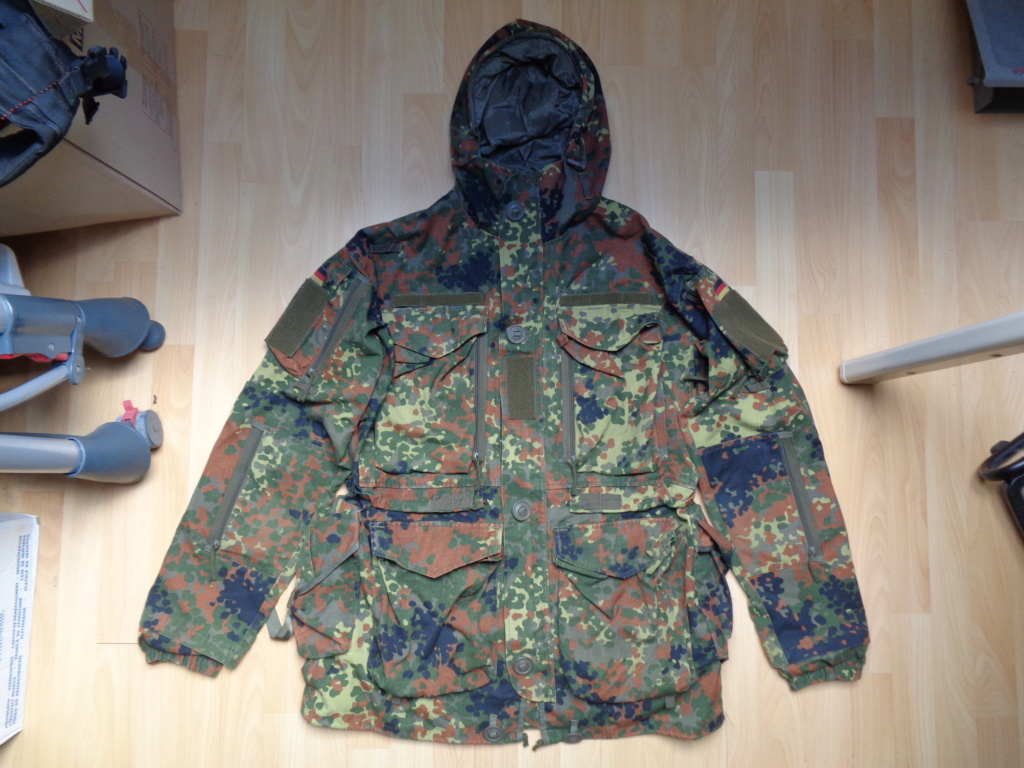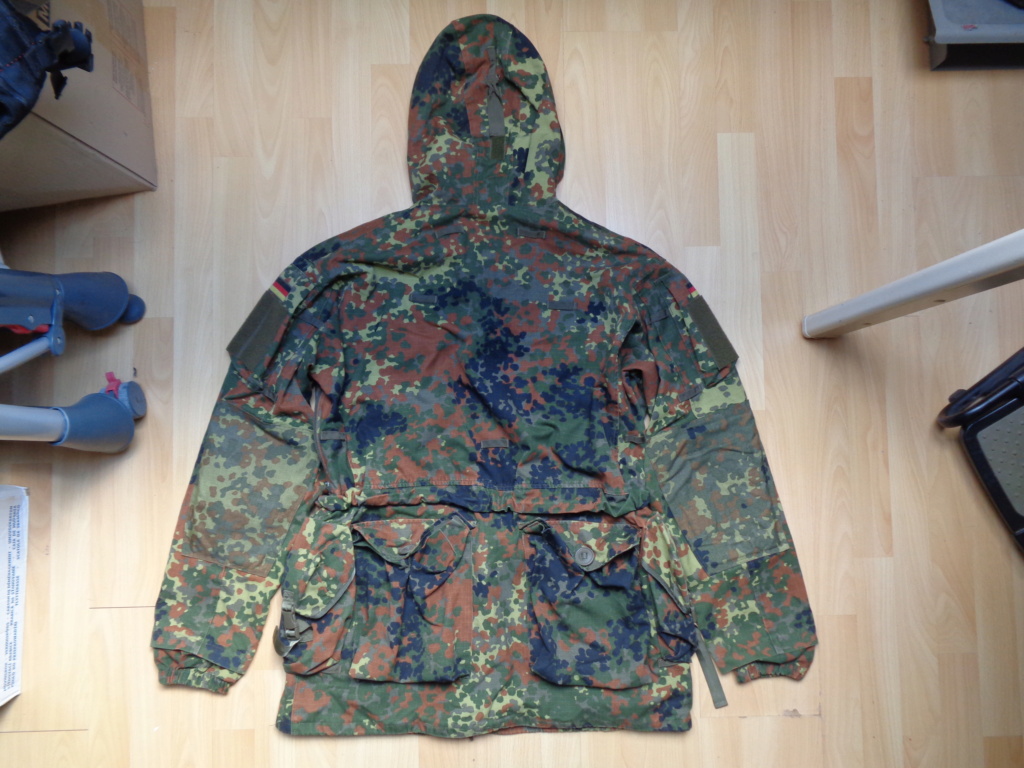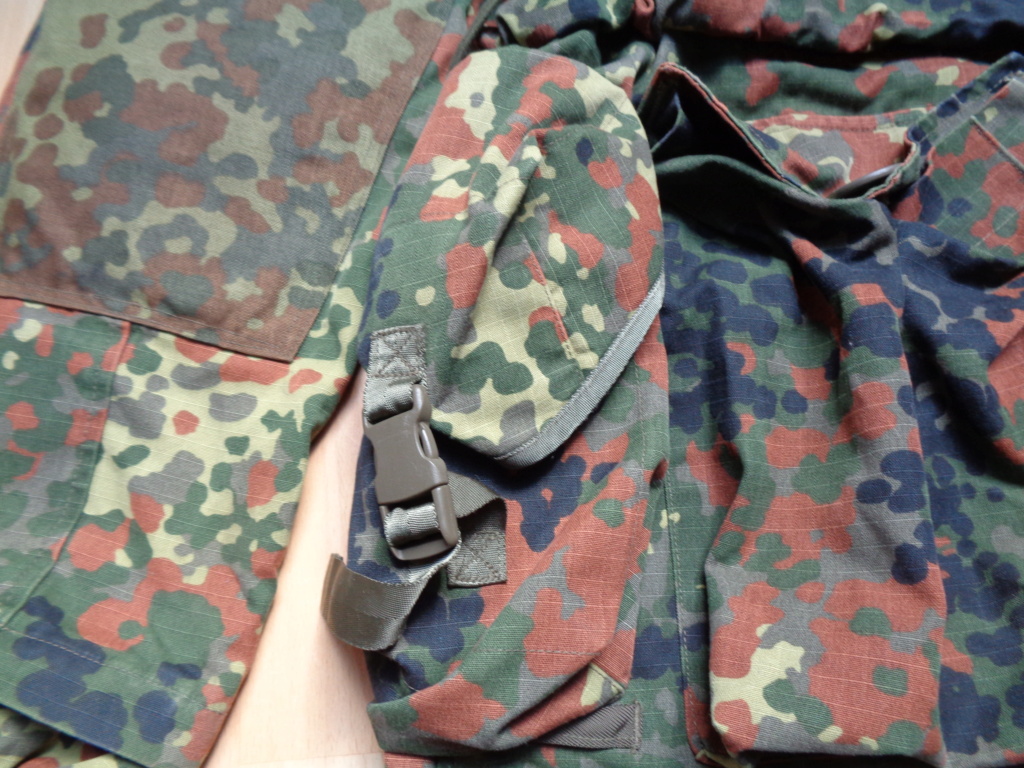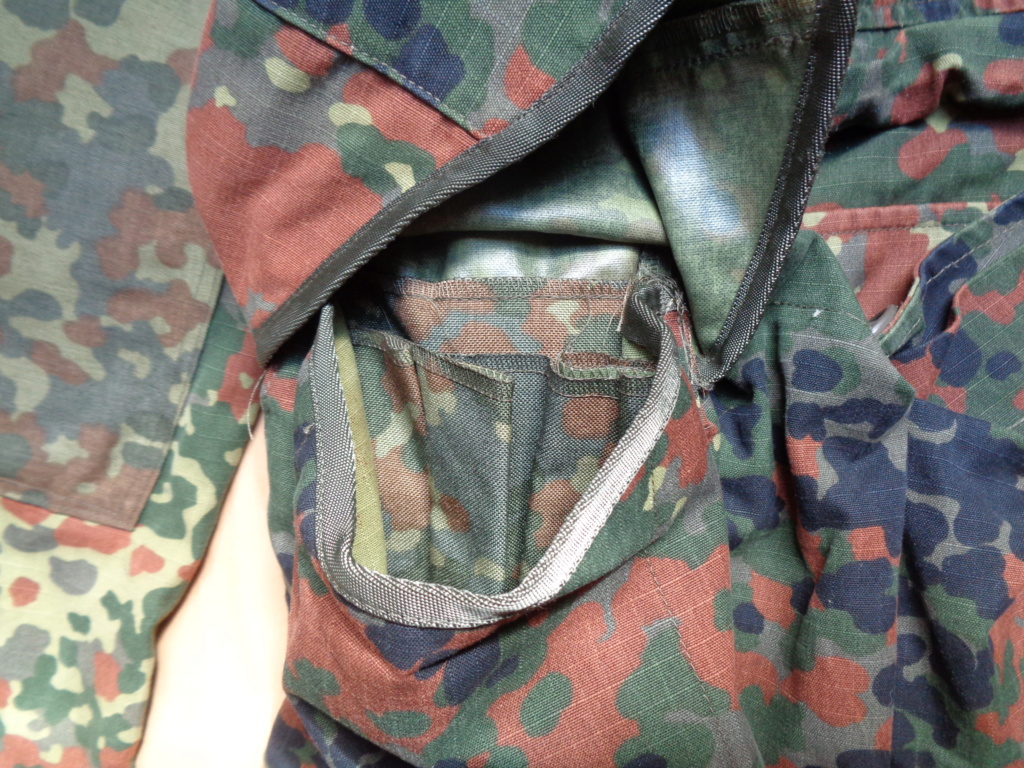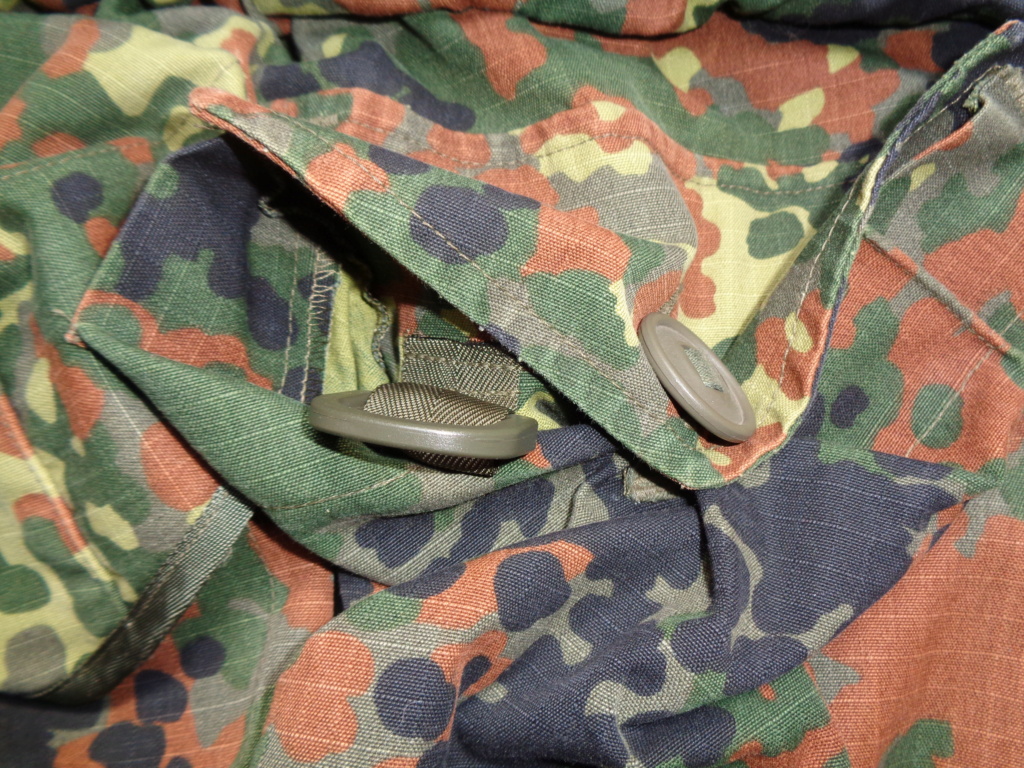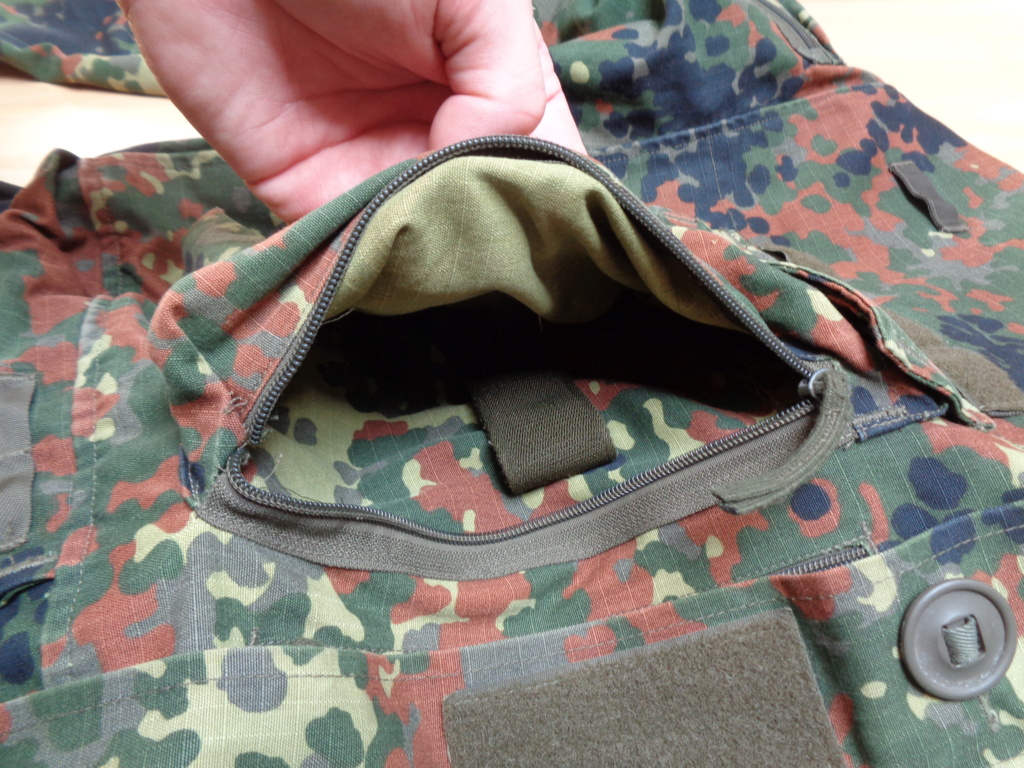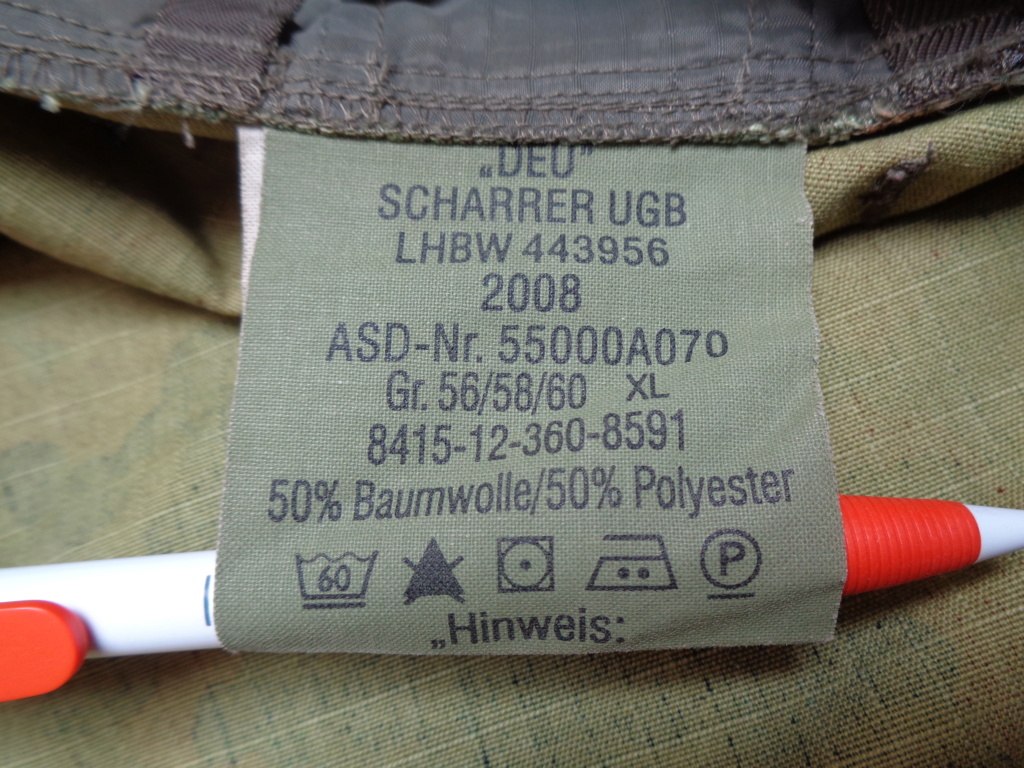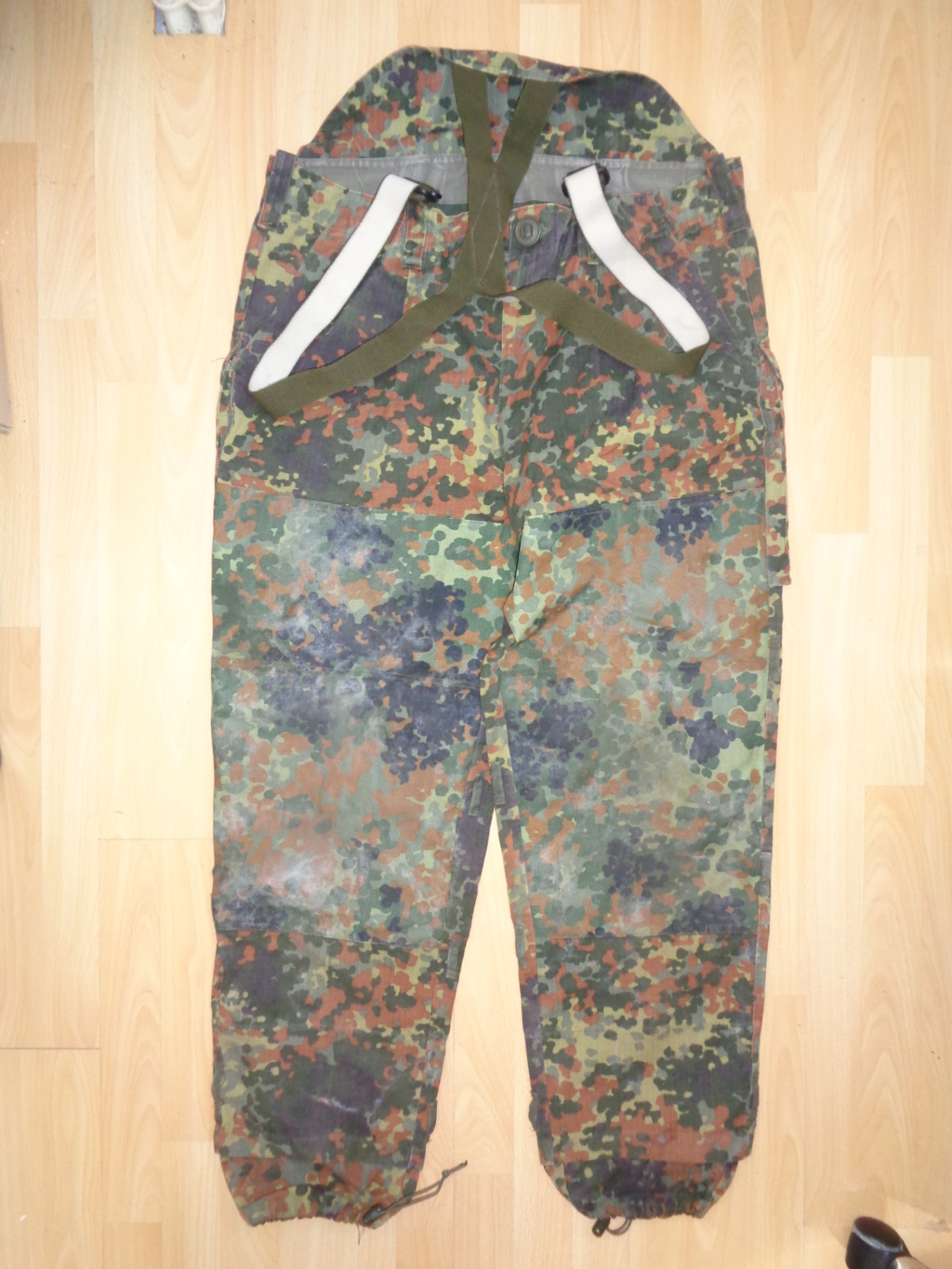 Then some 3 mesh 3D camo balaclavas, spring/summer, fall and snow camouflages, they have a flap that can be closed over the exposed face part, and elastic for whatever reason.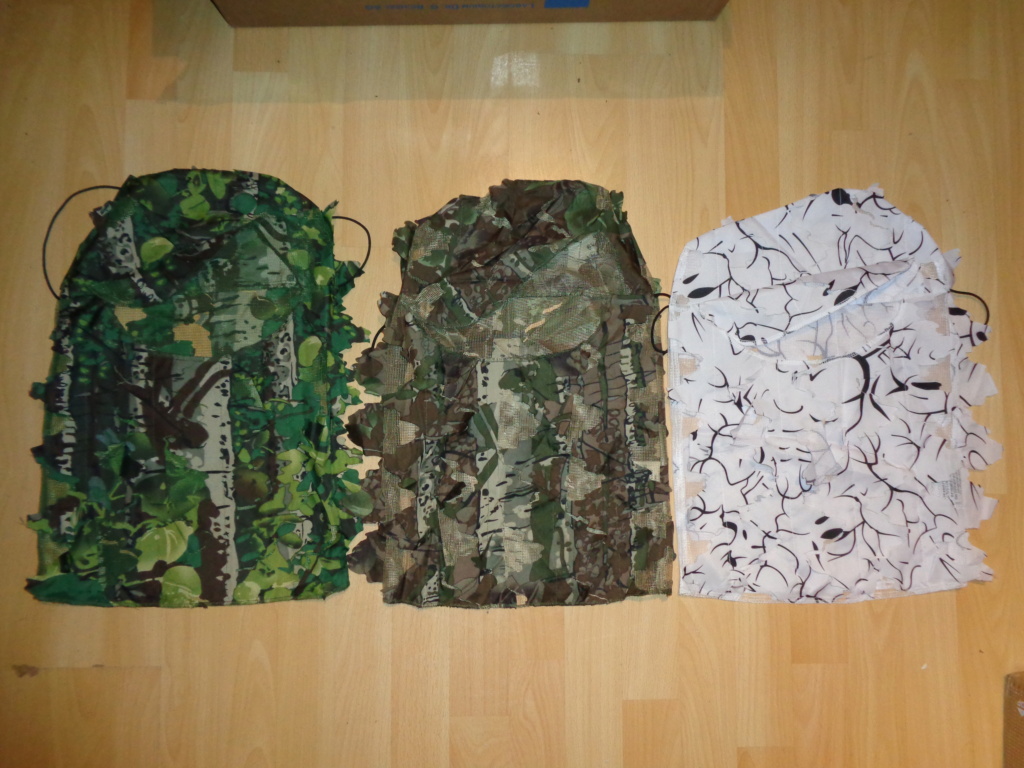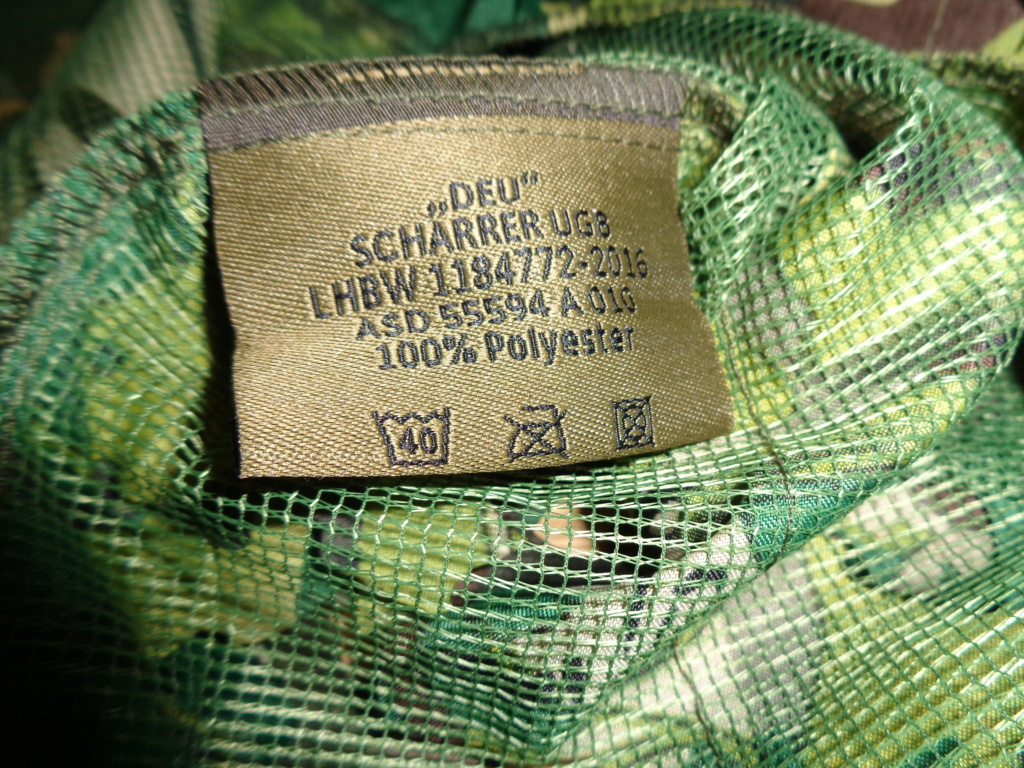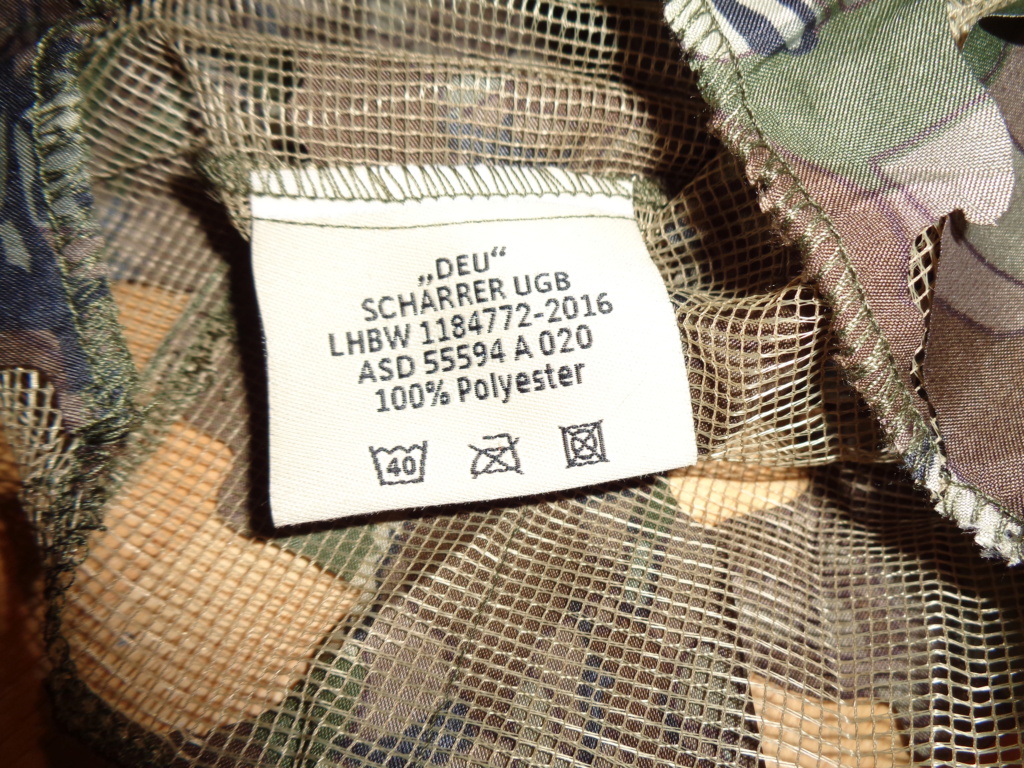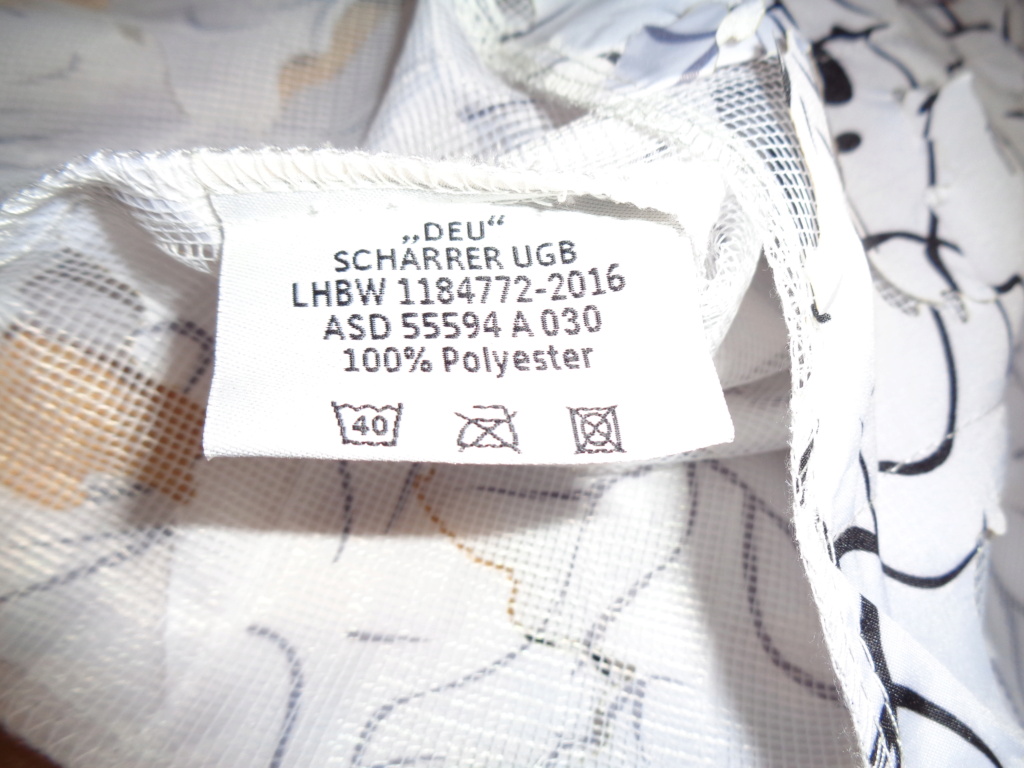 Then the same 3 camo types but as ponchos with attached hood, open sides that are just closed with 2 straps with snaps per side, the hoods are the same as the balaclavas.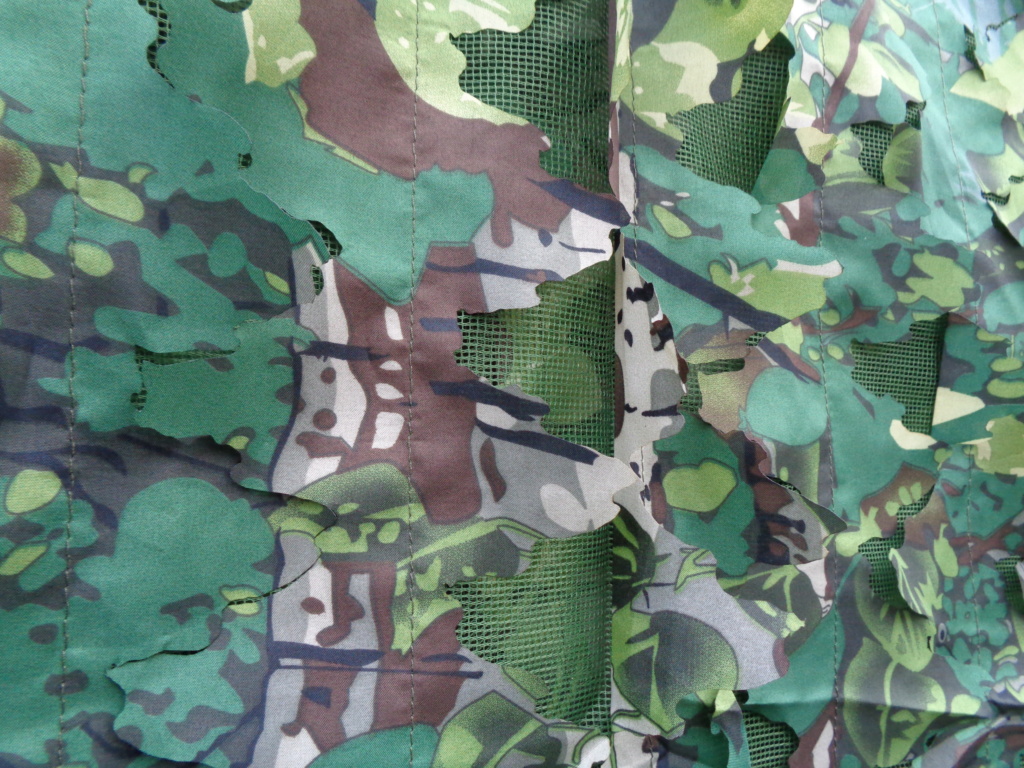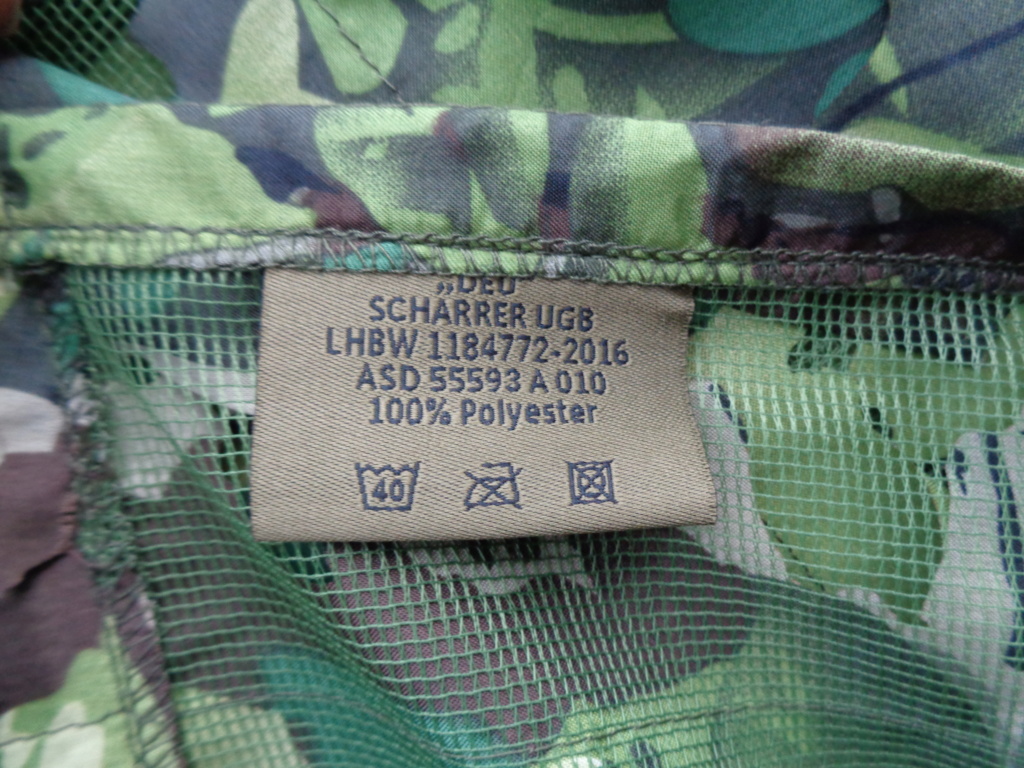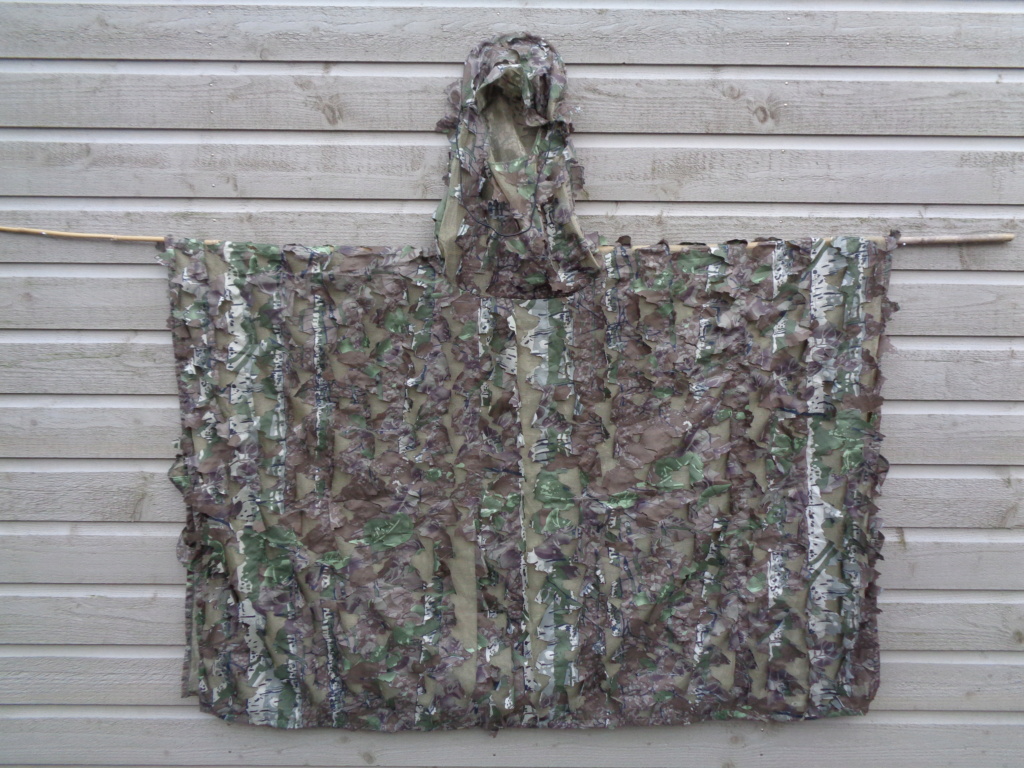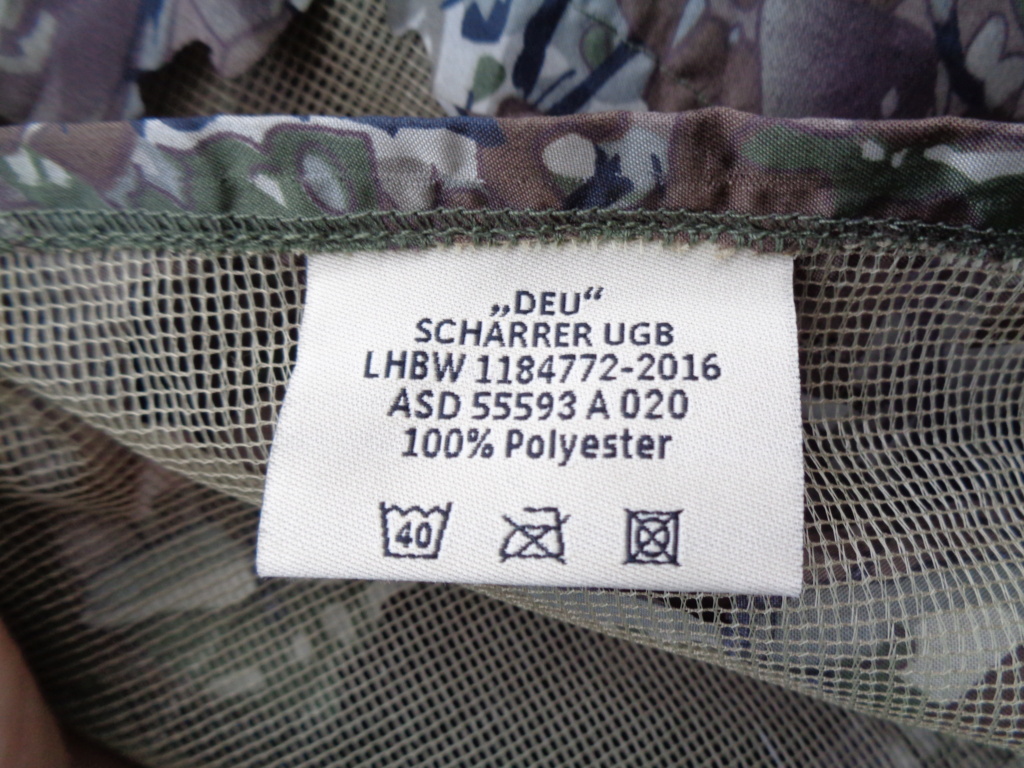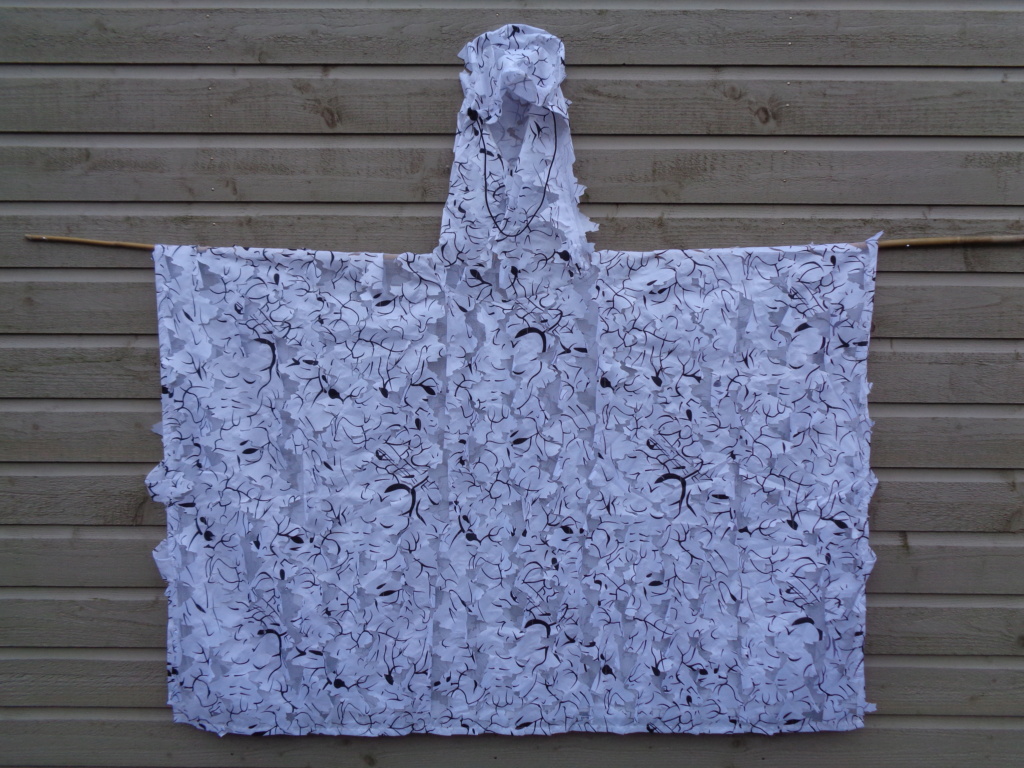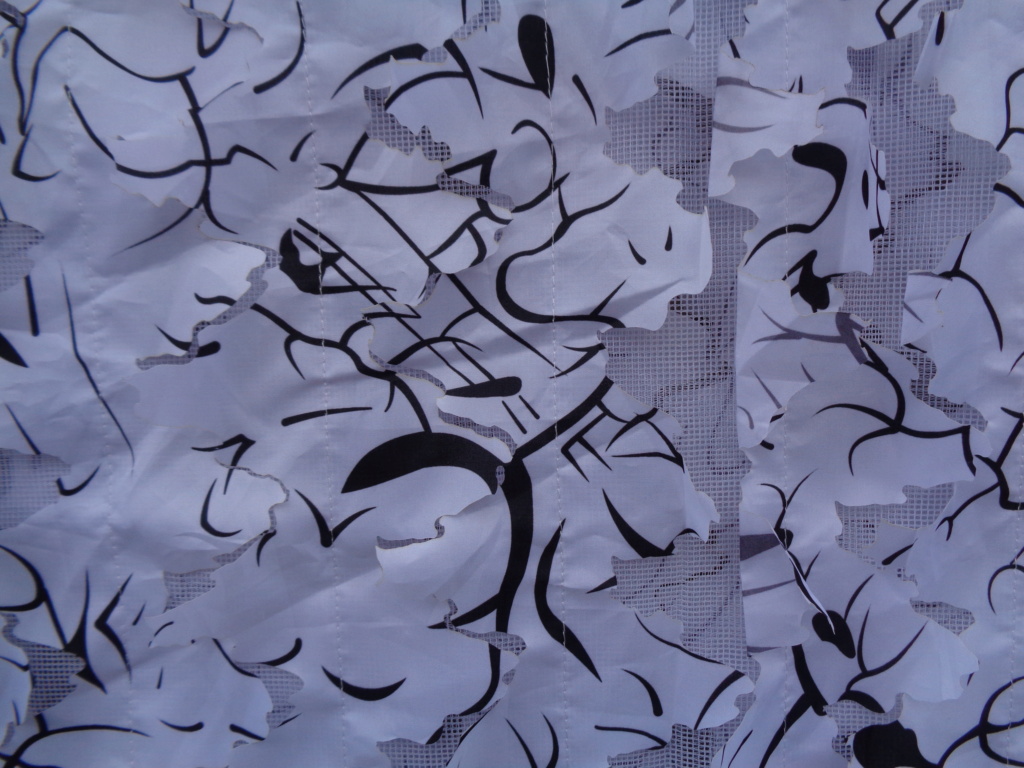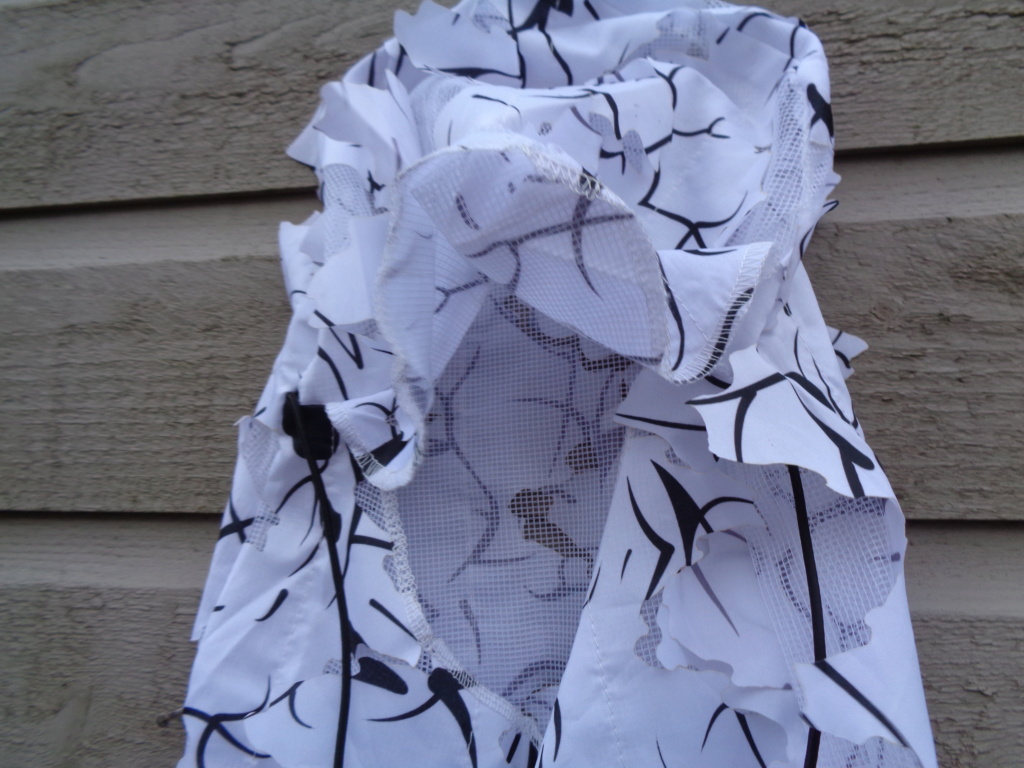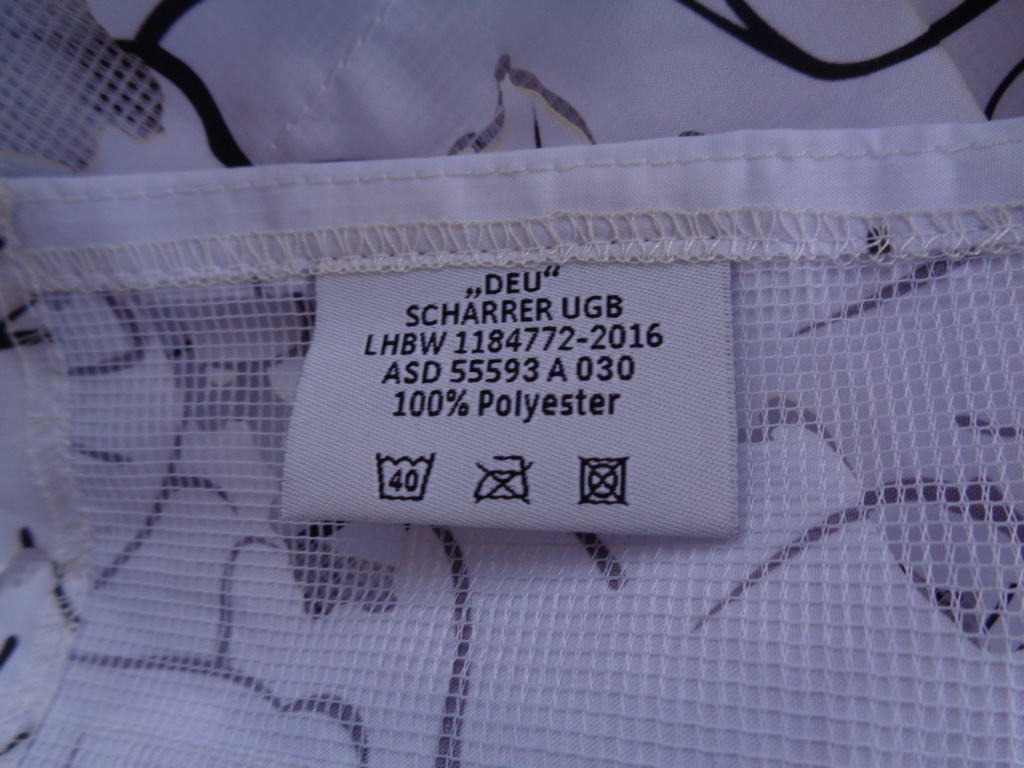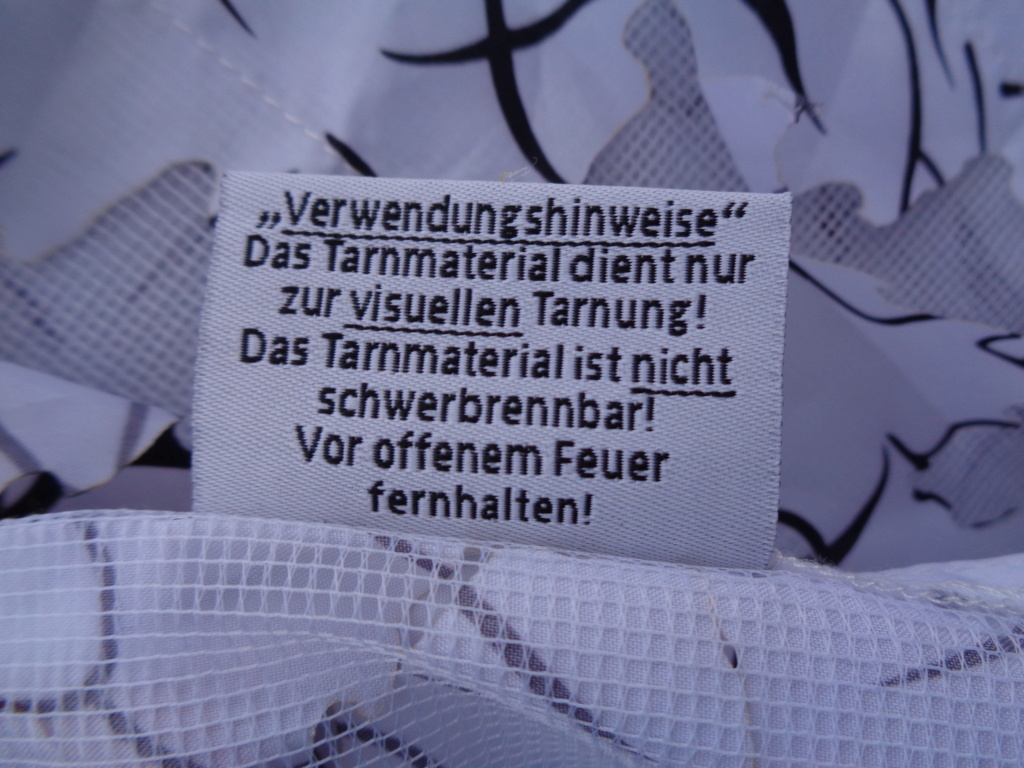 Then a few ghillie suits, all made by Scharrer, the first one is from 2002, I didn't even know they existed that early but it's nice to have it in the same year as my smock trousers.
Some materials on this early one ar different than the later ones, the paracord strings are a softer material, the 2 front buckles are of a different make and the straps with which they are sewn on are of a different material,
there's also no horizontal seam across the center of the back, and it has a simpler tag without NSN and all that, somewhat similar to the top part of the label in the smock trousers.
This one is also the most used out of the 3, it has holes here and there and it's shorter than the others as the lower part has just been ripped away in pieces it seems.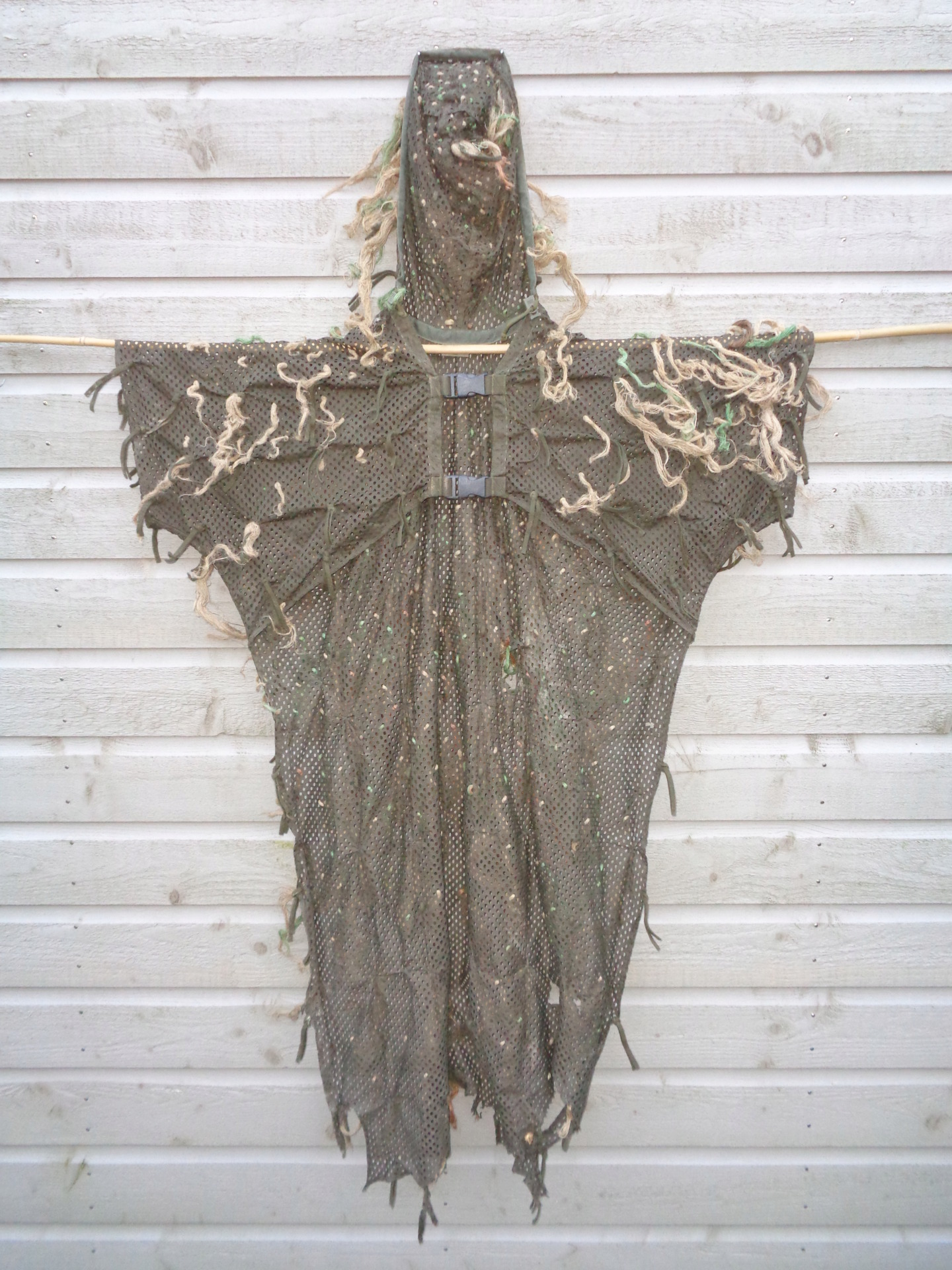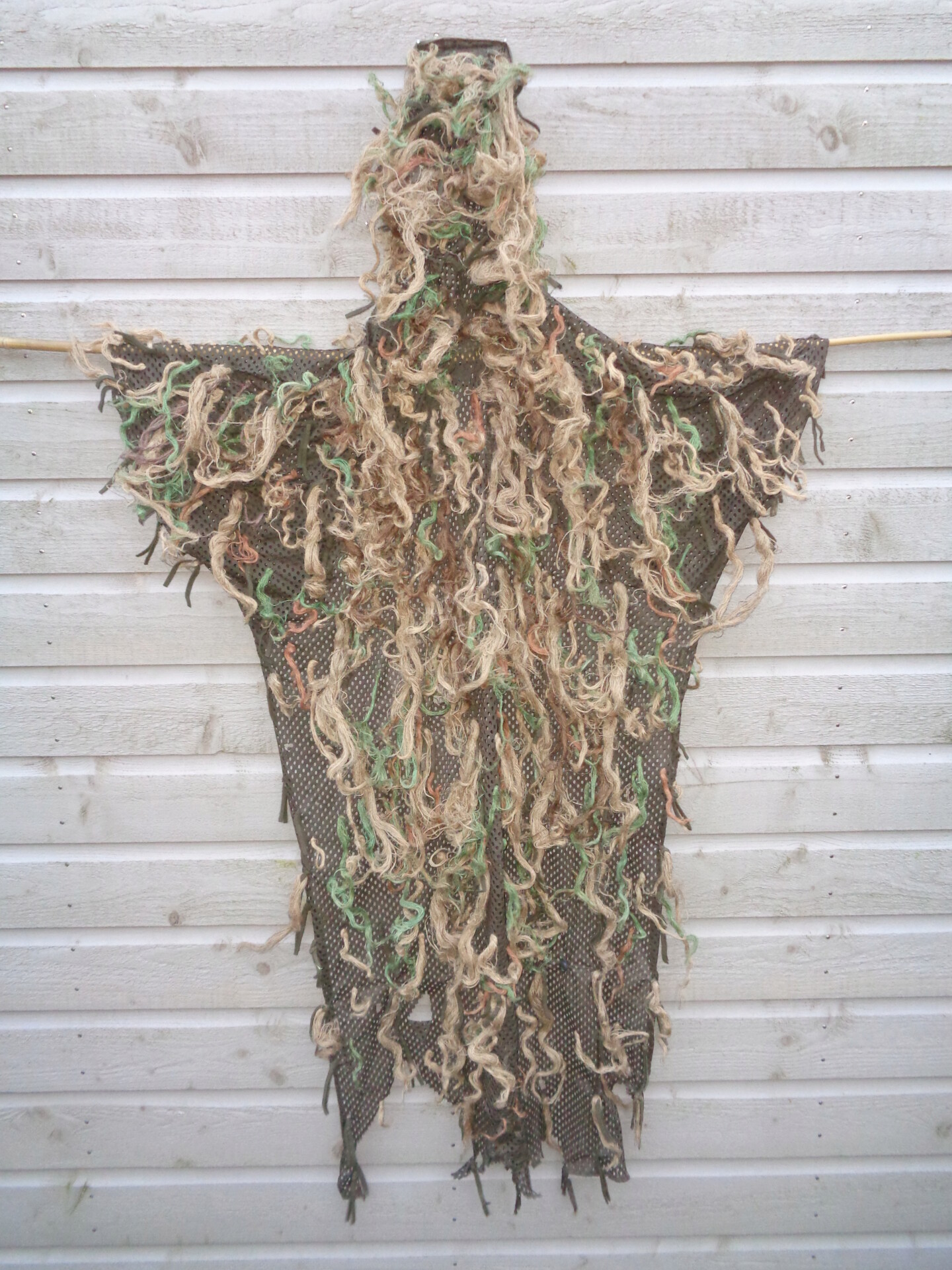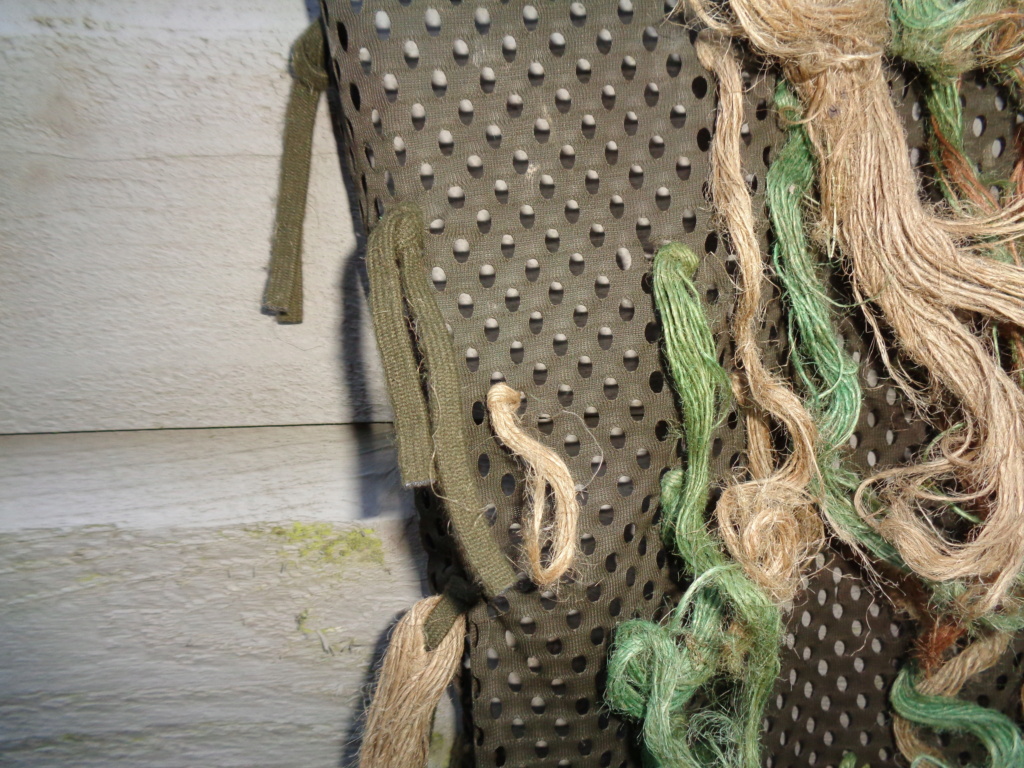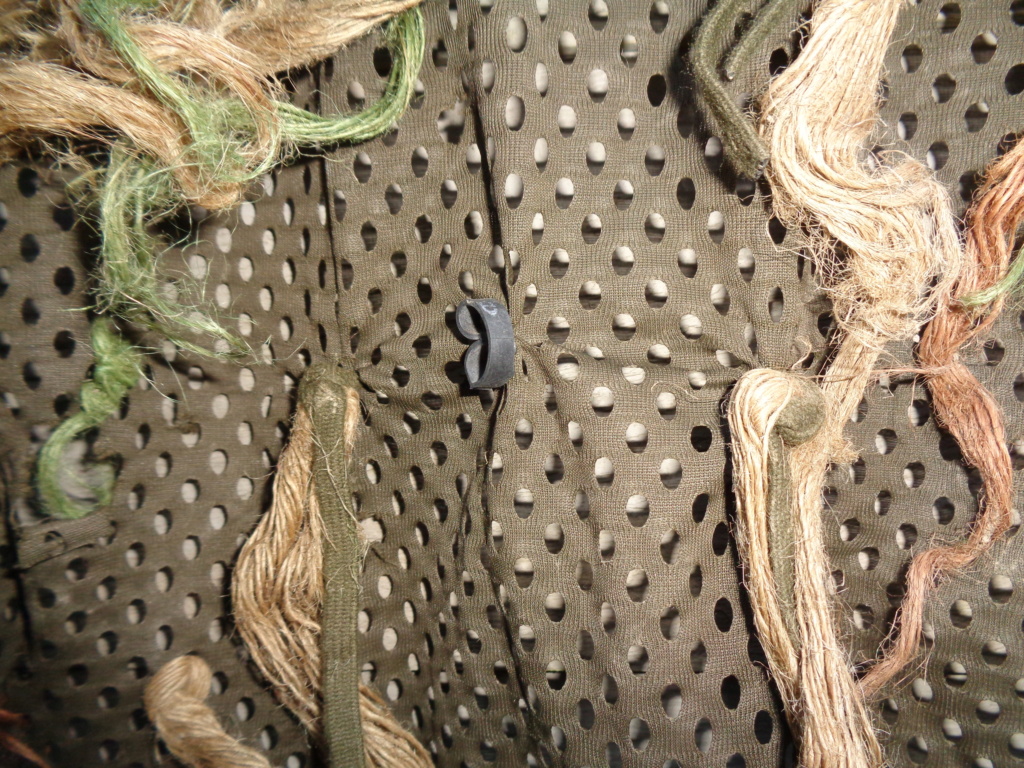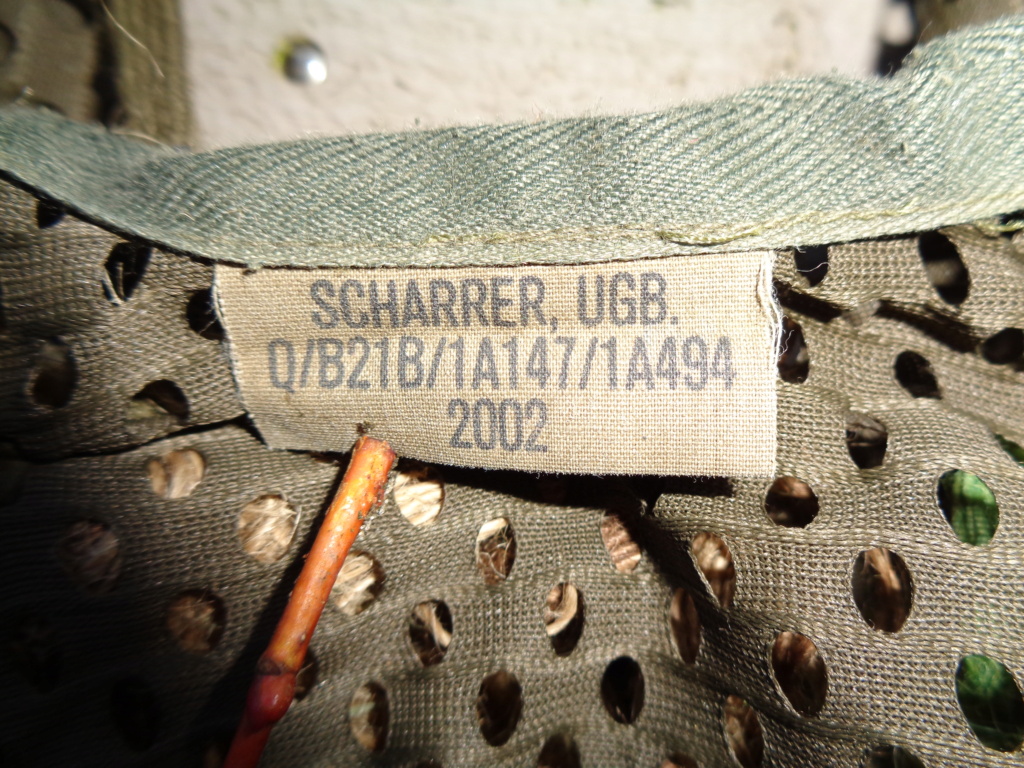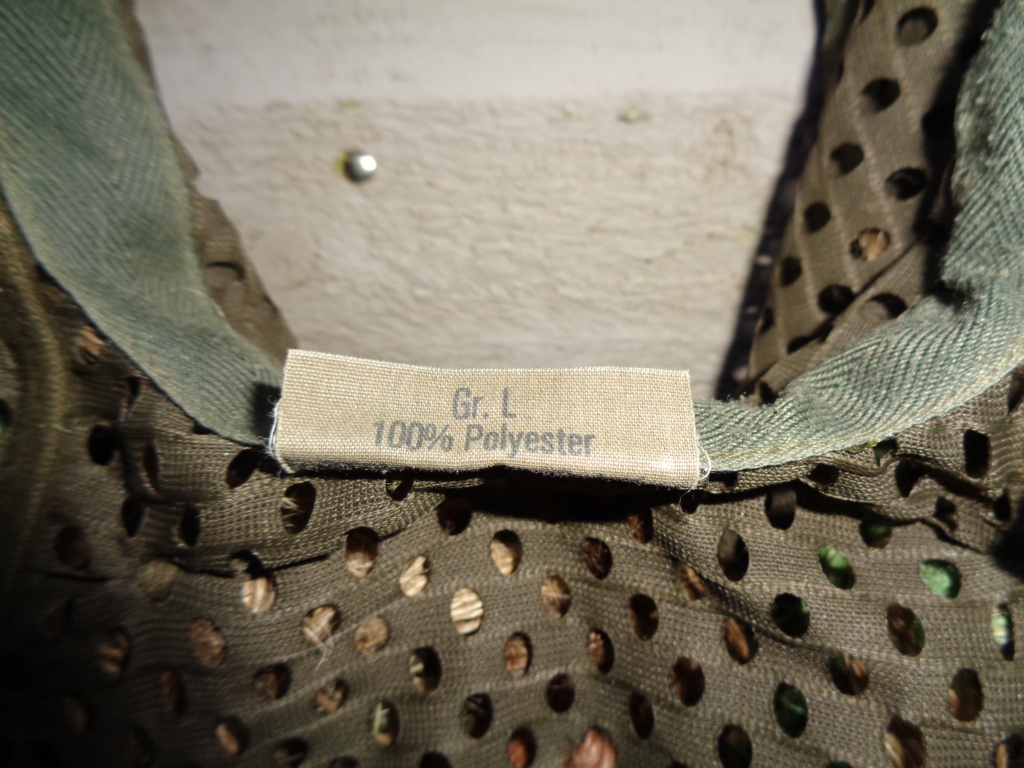 The 2nd one is a snowcamo ghillie, can't say I've seen a lot of those! It's from 2008, made with later rmaterials and has white strings and strips of white fabric attached as camouflage.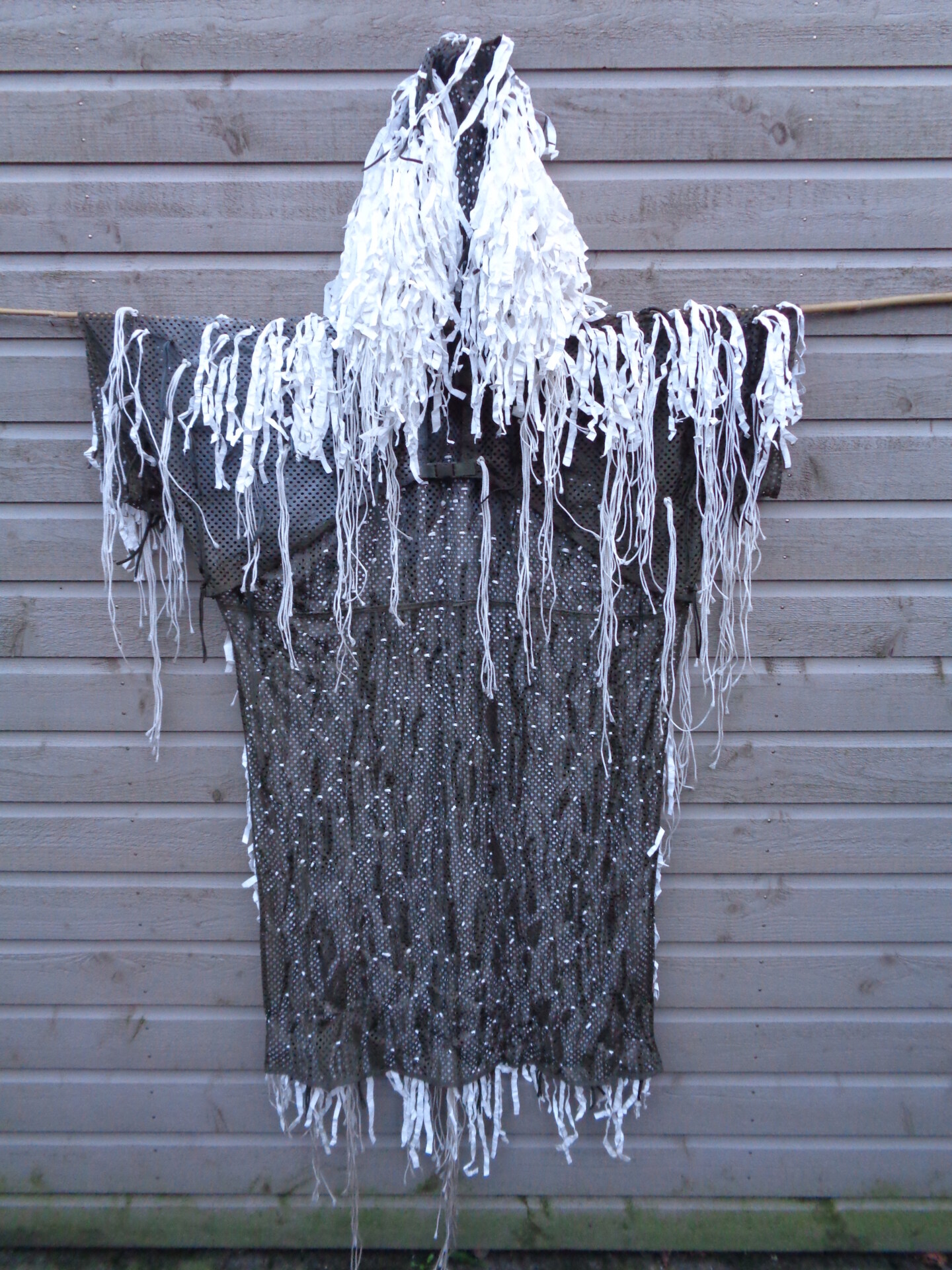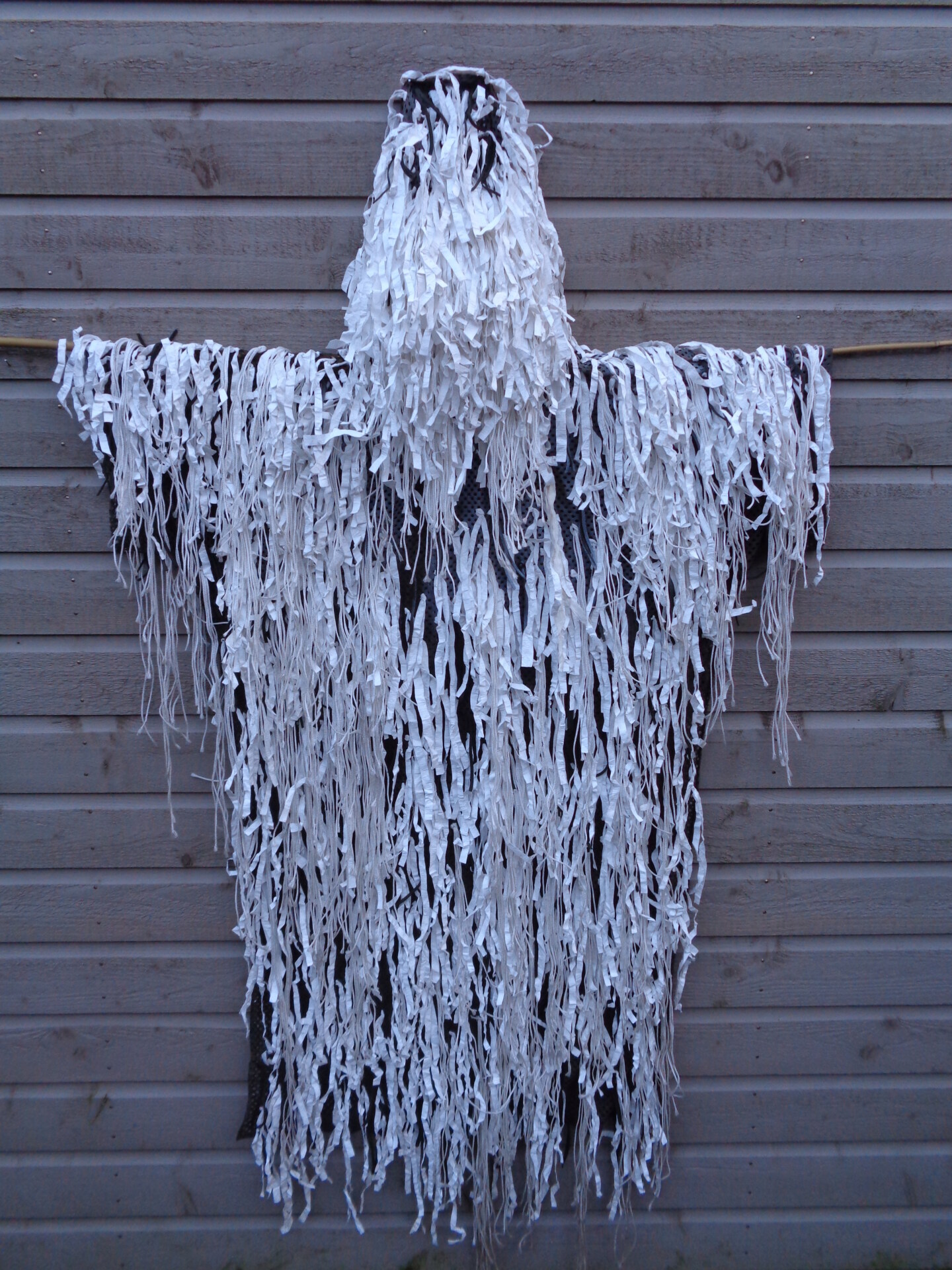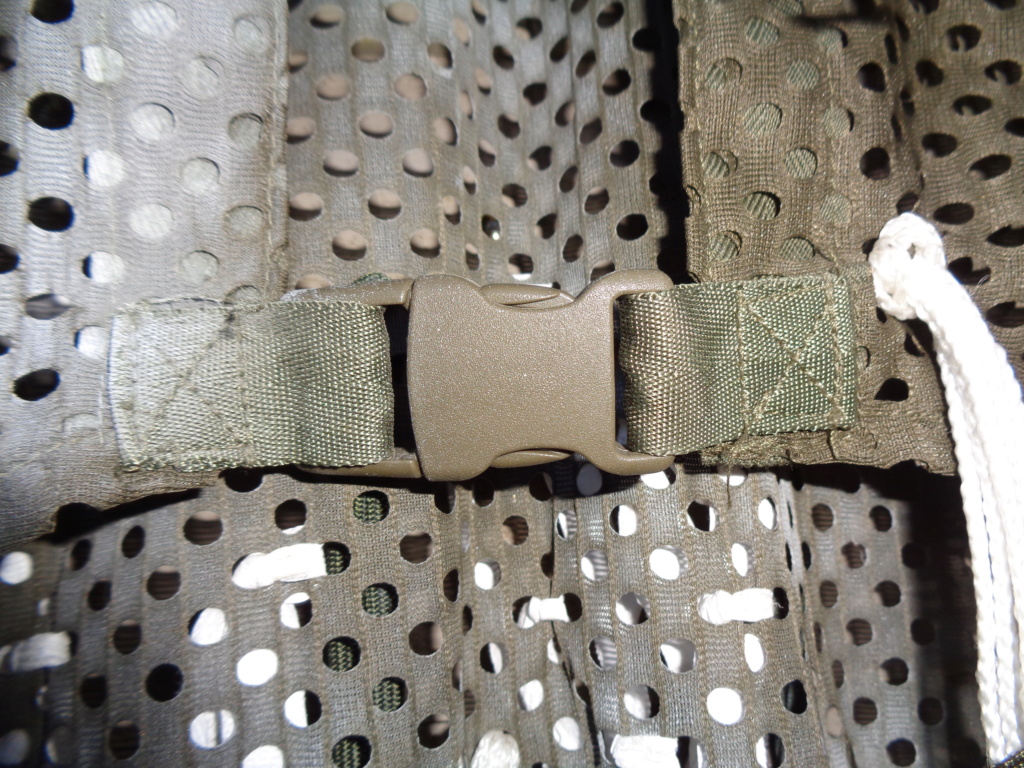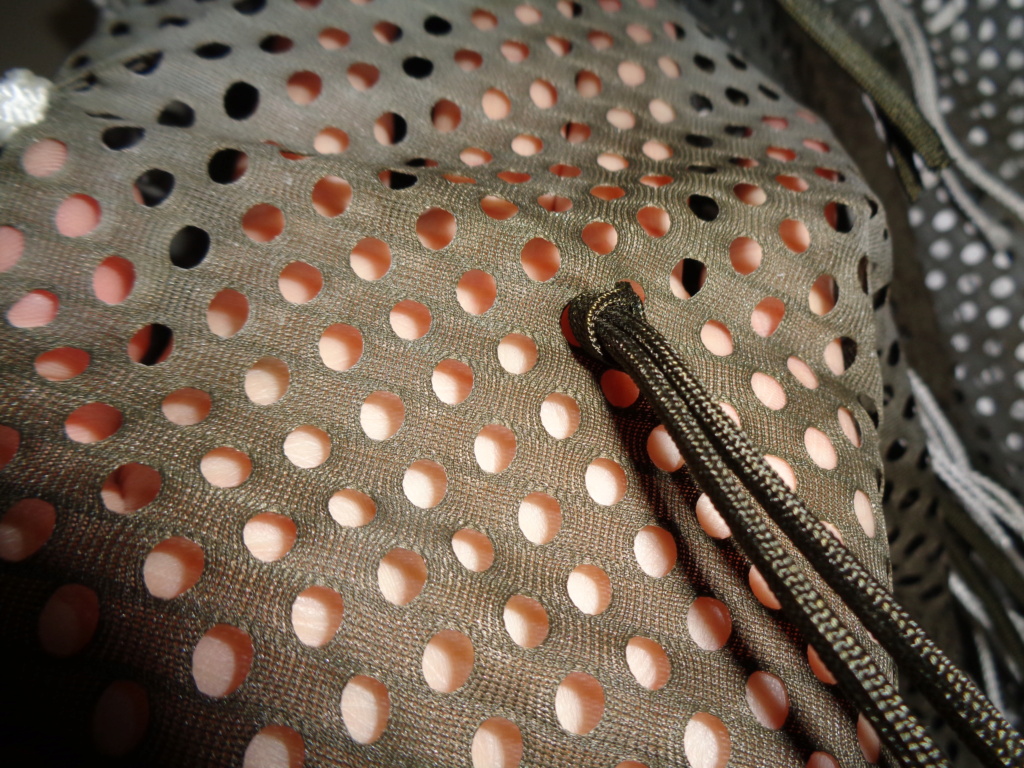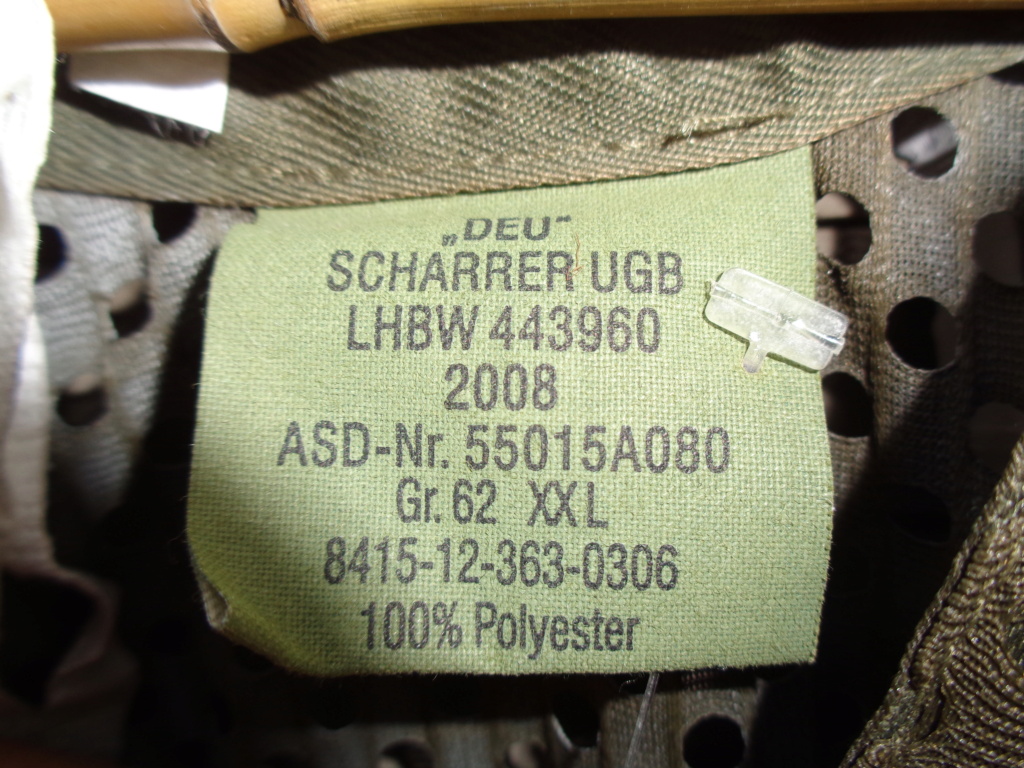 And the last one is from 2012 and has just a small amount of mostly bright colored jute attached, the darkgreen paracord bits are actually original Scharrer attached, same as the 2 above.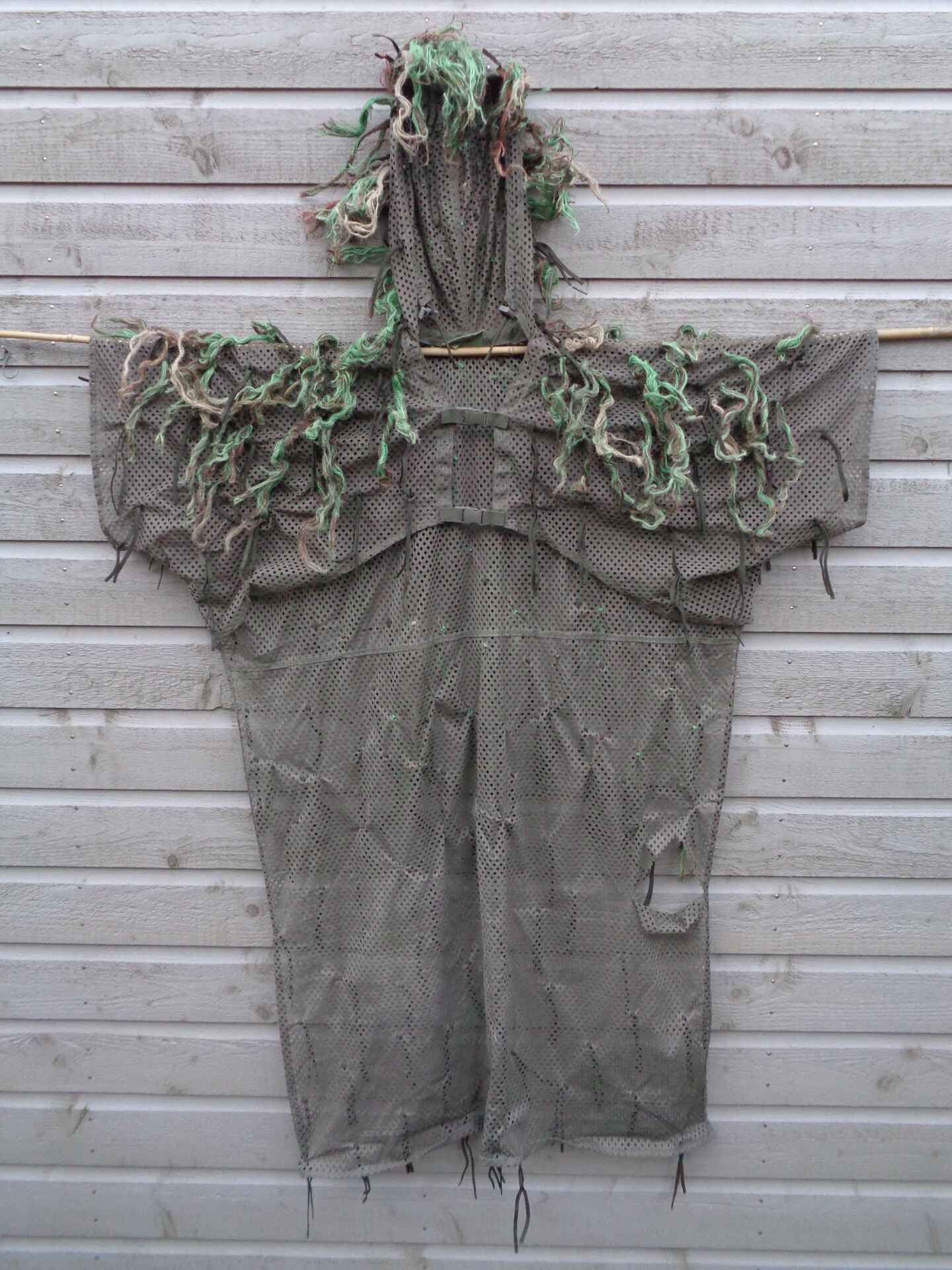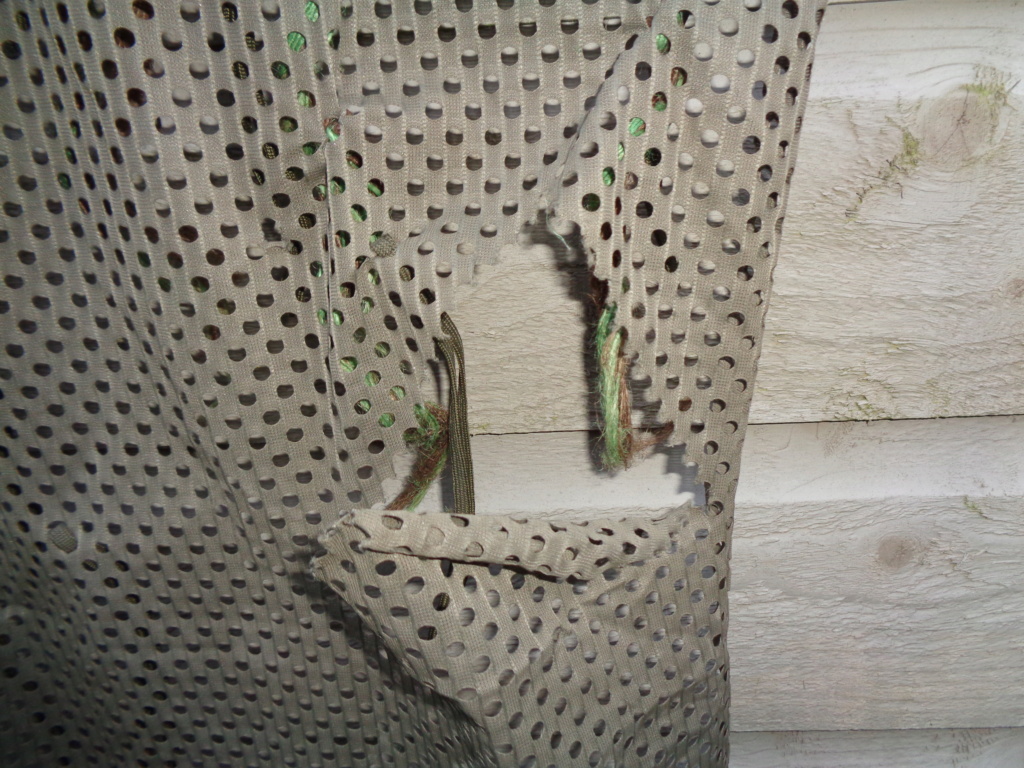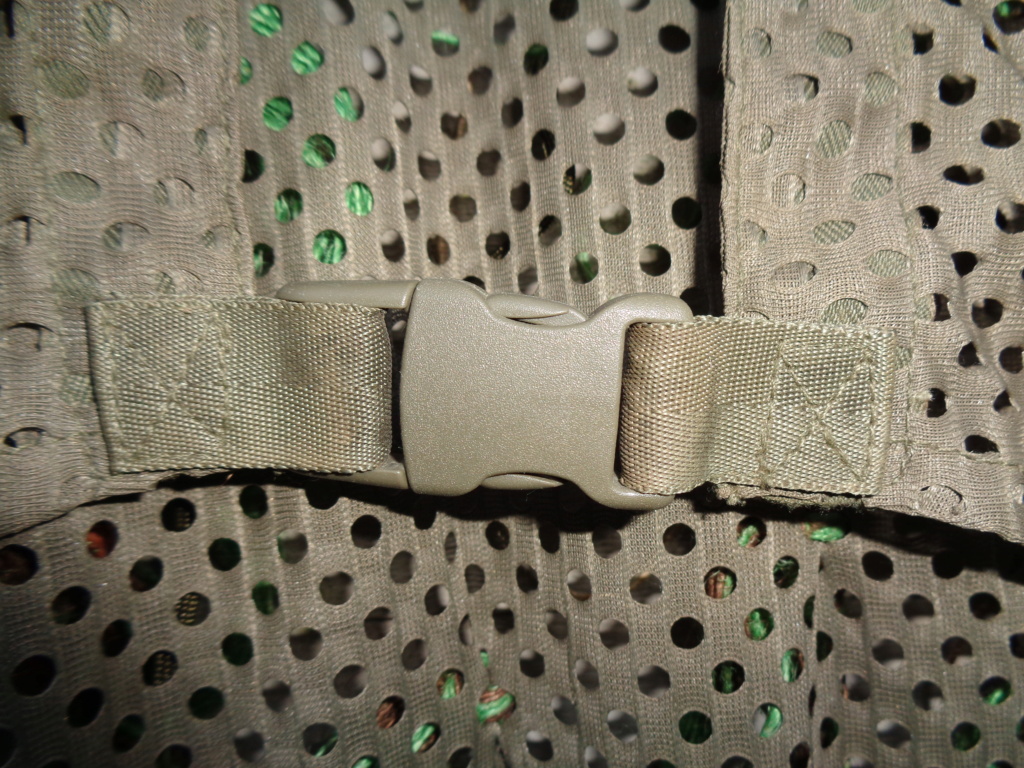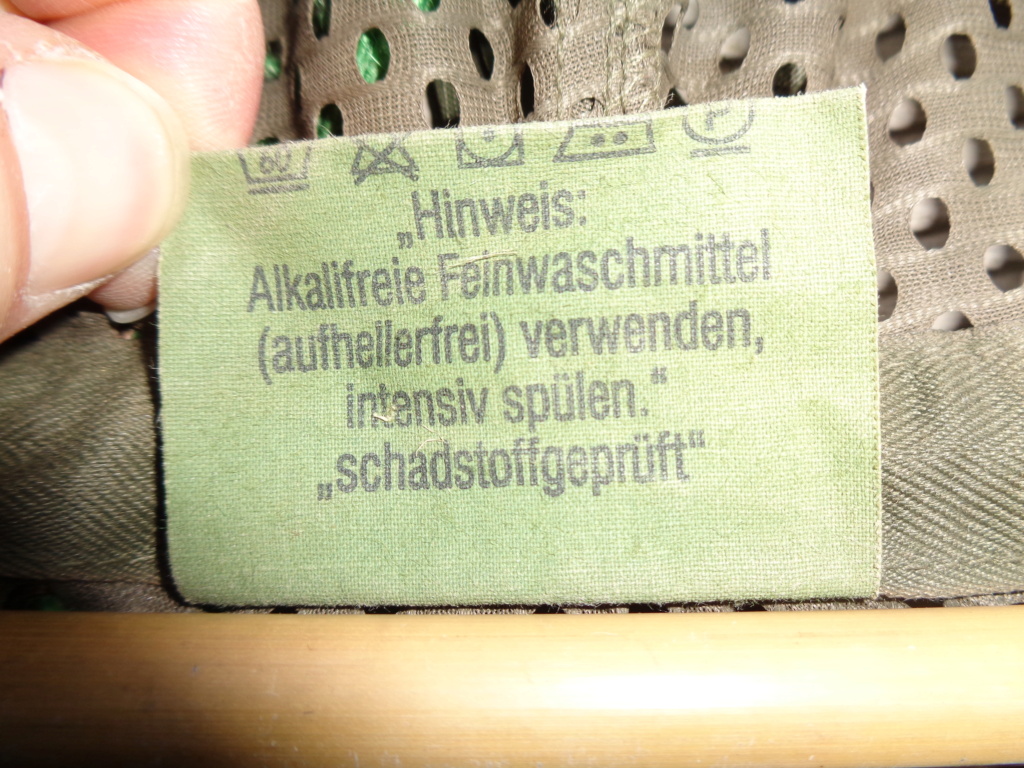 I believe there's also a newer type of smock uniform that was introduced sometime in the early 2010's with many similar features as found on the newer infantry clothing like the Kampfanzug Jacke Lang and Kampfhose,
but I haven't been able to find this yet, no good photos of any either.