Finally getting around to it, here are all the West German BGS photos I've accumulated.

A large portion of them are from, and many more can be seen at:
https://www.beim-alten-bgs.de/Zu_den_Kameradenseiten/92_Hans-Jurgen_Gienke/92_hans-jurgen_gienke.html

Again I claim zero credit to any of these photos, simply reposting them here in a collection for collectors to use as period uniform/gear/weapon reference and for their historical value.
There may be a few regular Polizei/GSG-9 photos mixed in there, intentional or not.
As per last time there may be some duplicates, or reposts of ones from other threads, and I will try to include relevant info that came with the photos if it is available, but
as you've seen I often get things wrong and some of the included captions may be incorrect which I may have not noticed, so please feel more than welcome to add your own corrections/observations!
Anyway, enjoy!
-Nate
Anschiessenweb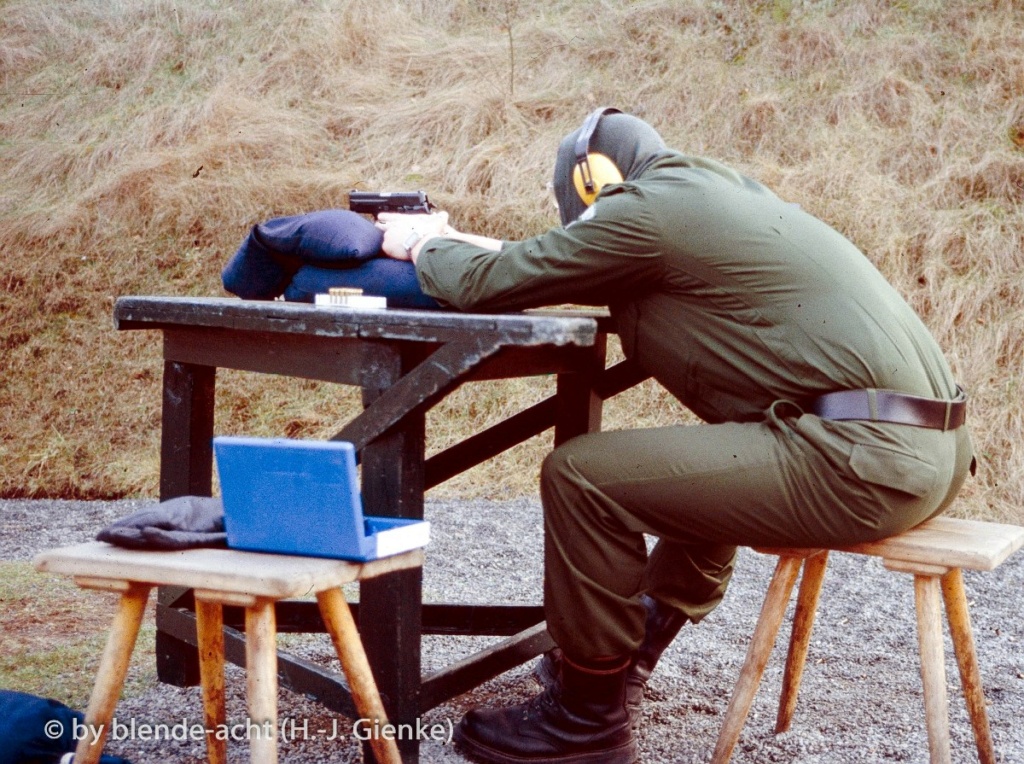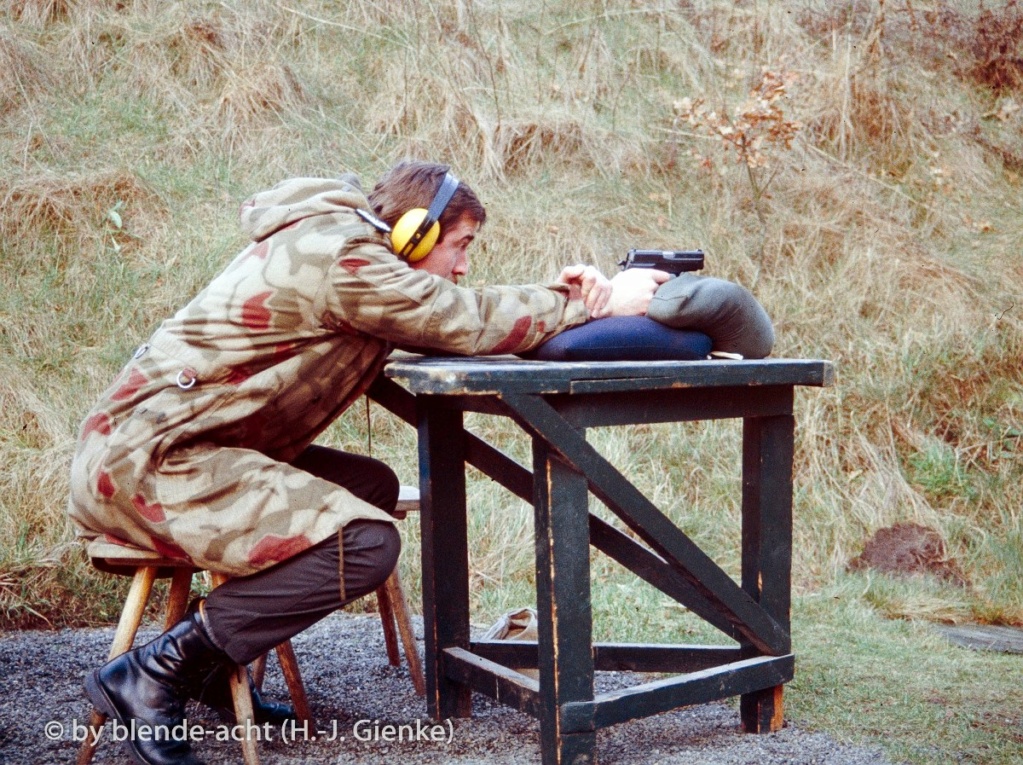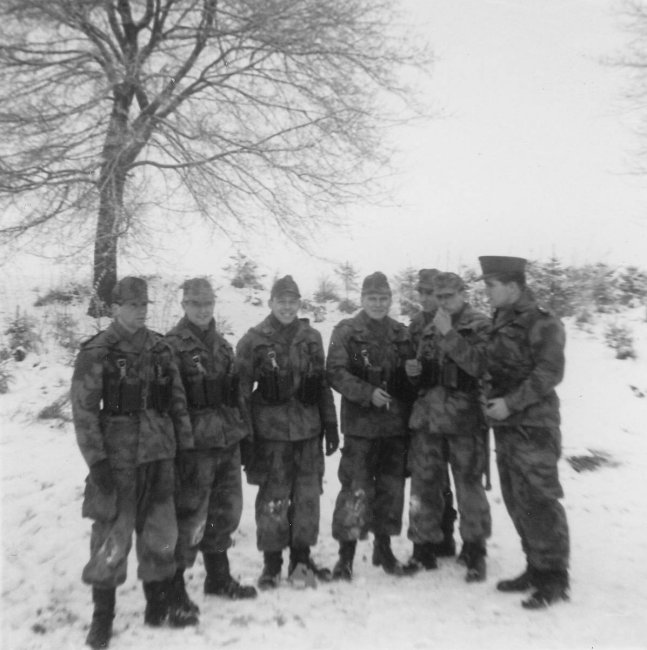 04-1967_Grenzstreife_BGS_HEF_Gerstunger_Forst
6-2-1958_ski-streifen-ausbildung_im_hessischen
With MP1 SMG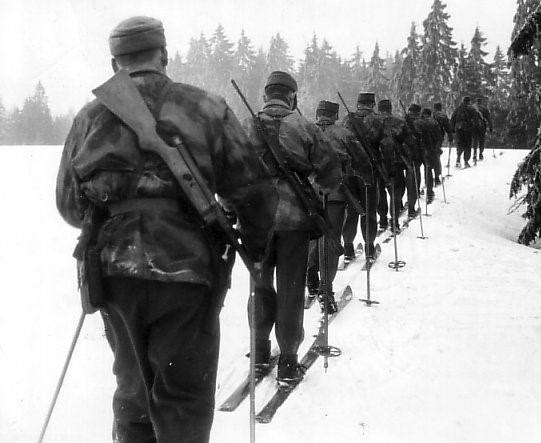 13th HU, the MG1 gunner is called Forjahn
Hauserkampf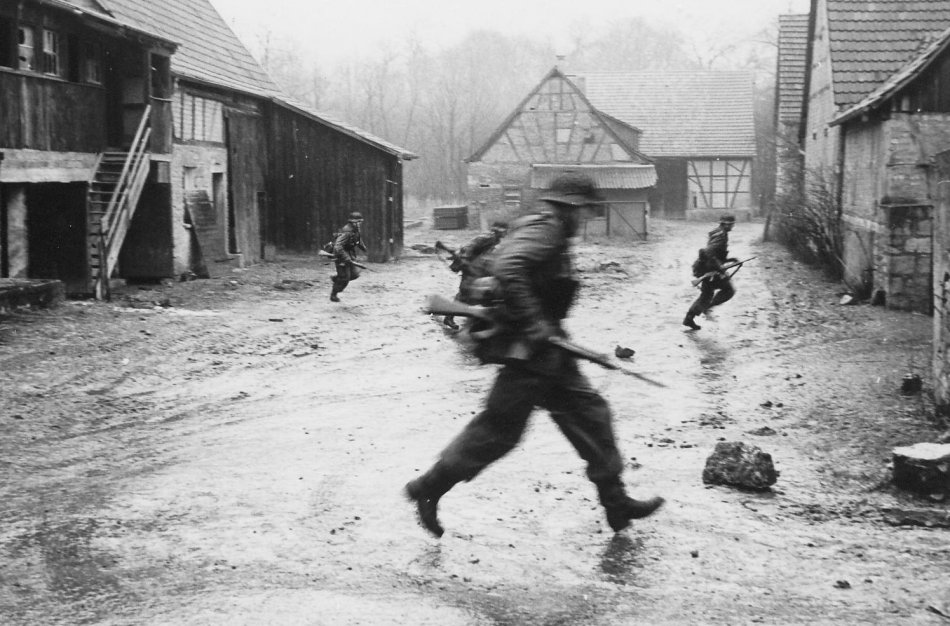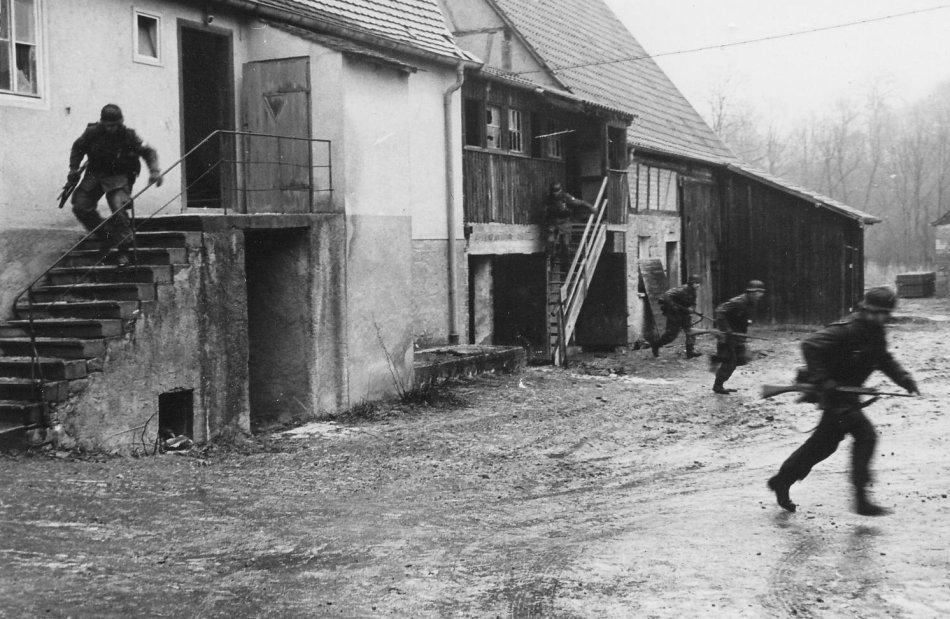 16-1973 Blindicide 101mm
101mm
Seite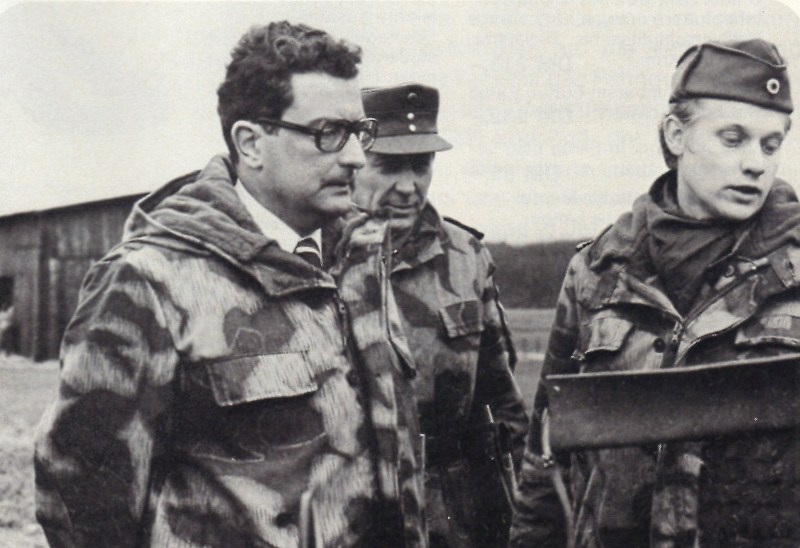 The following are actually Bundeszollverwaltung officers, but thought I'd throw them in because they are neat pics anyway.
1960
1961
1975
And a couple from 1980
Back to the BGS:
1977, at the border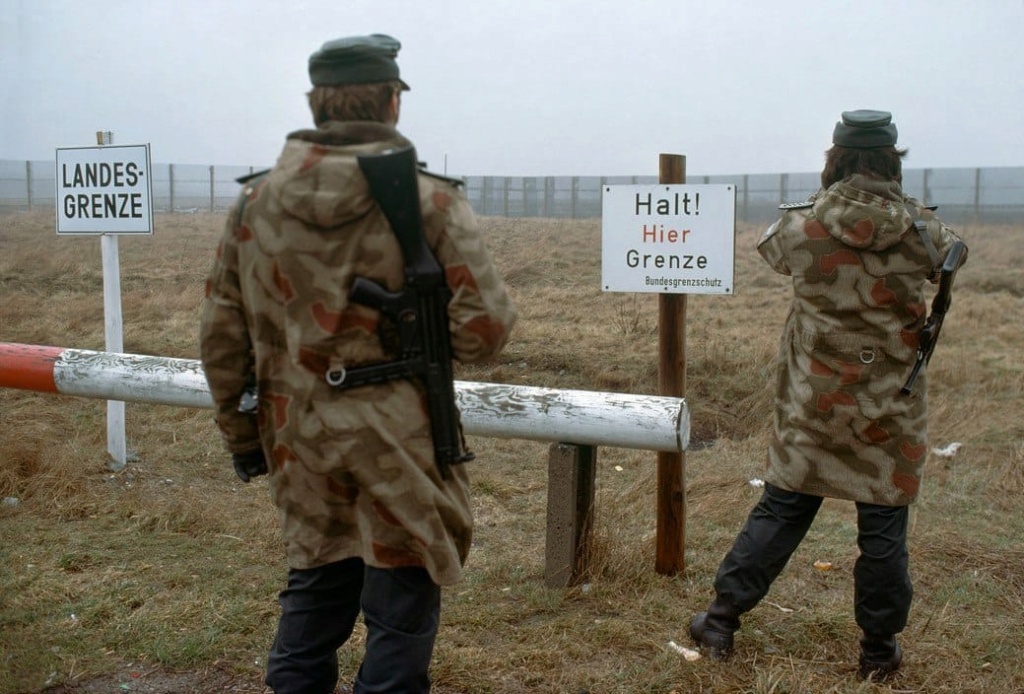 This man appears to have a Kampfmesser 68 on his belt.
I think these are actually reenactment pics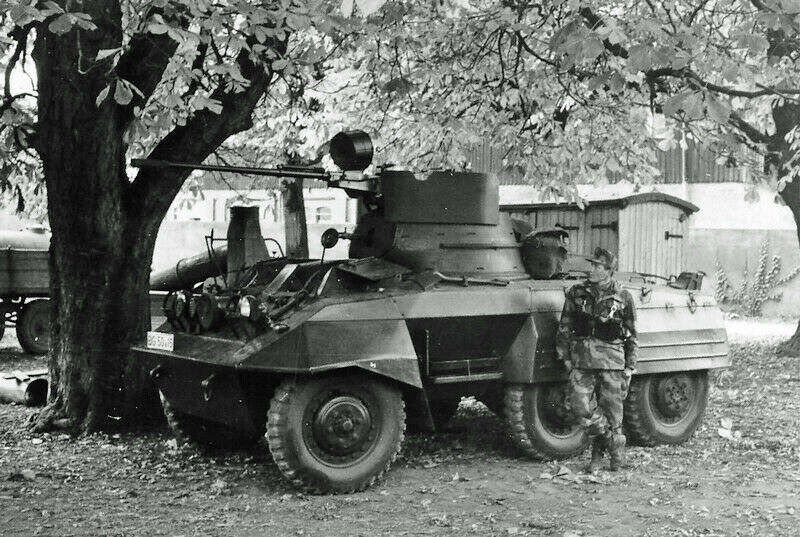 A selection from the above linked site: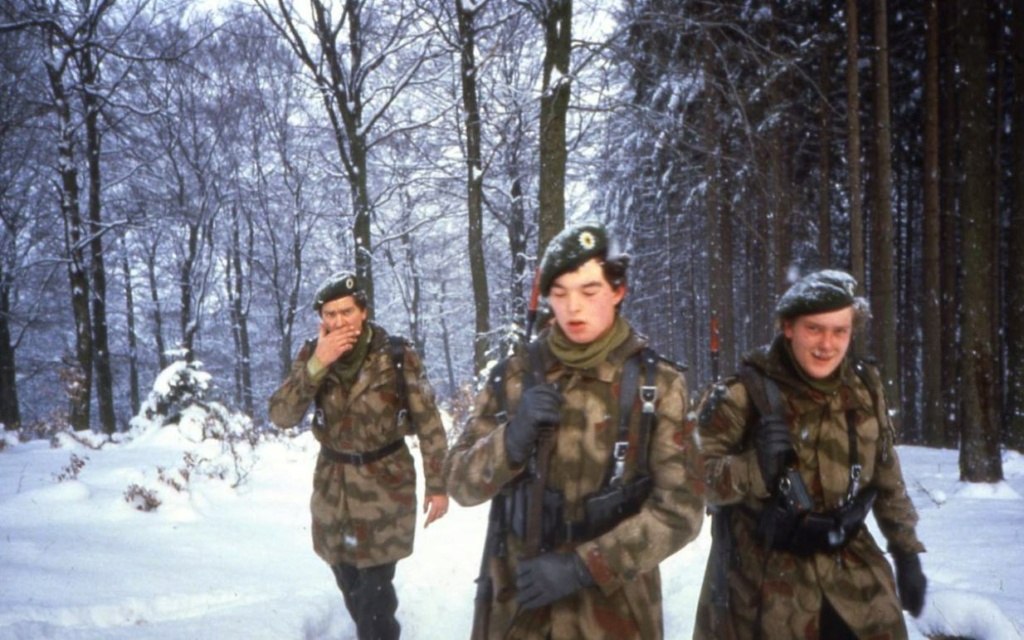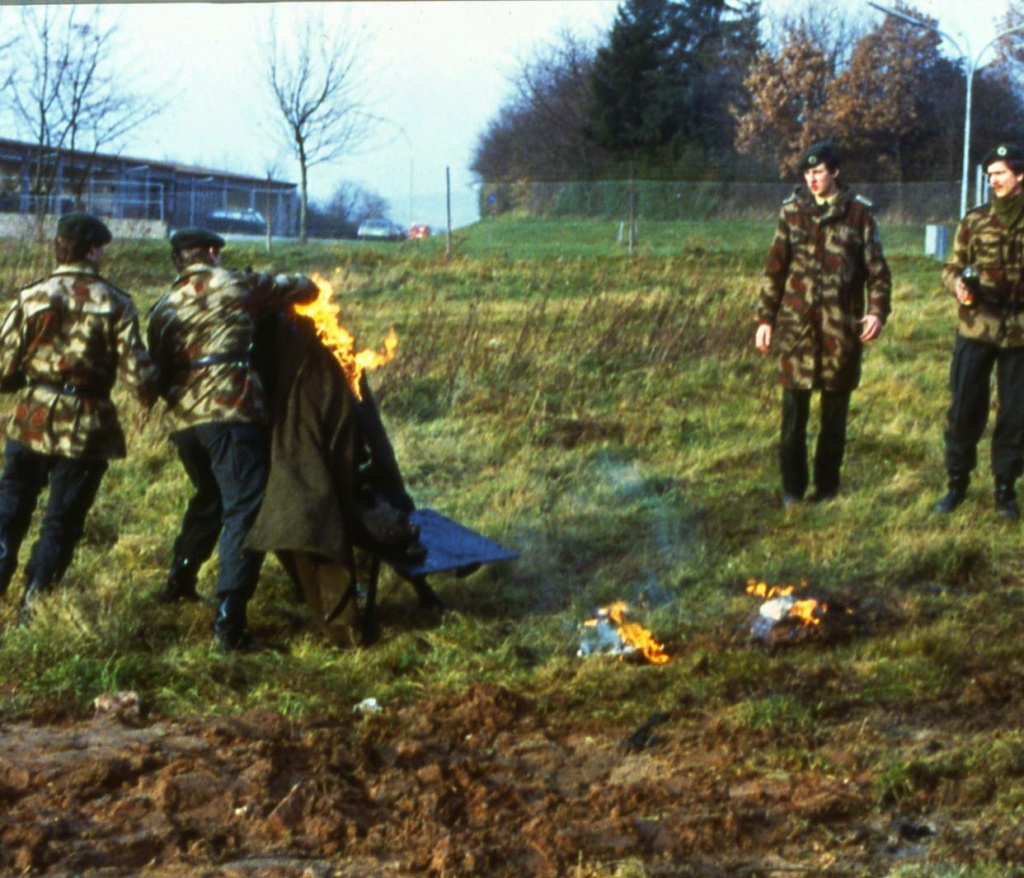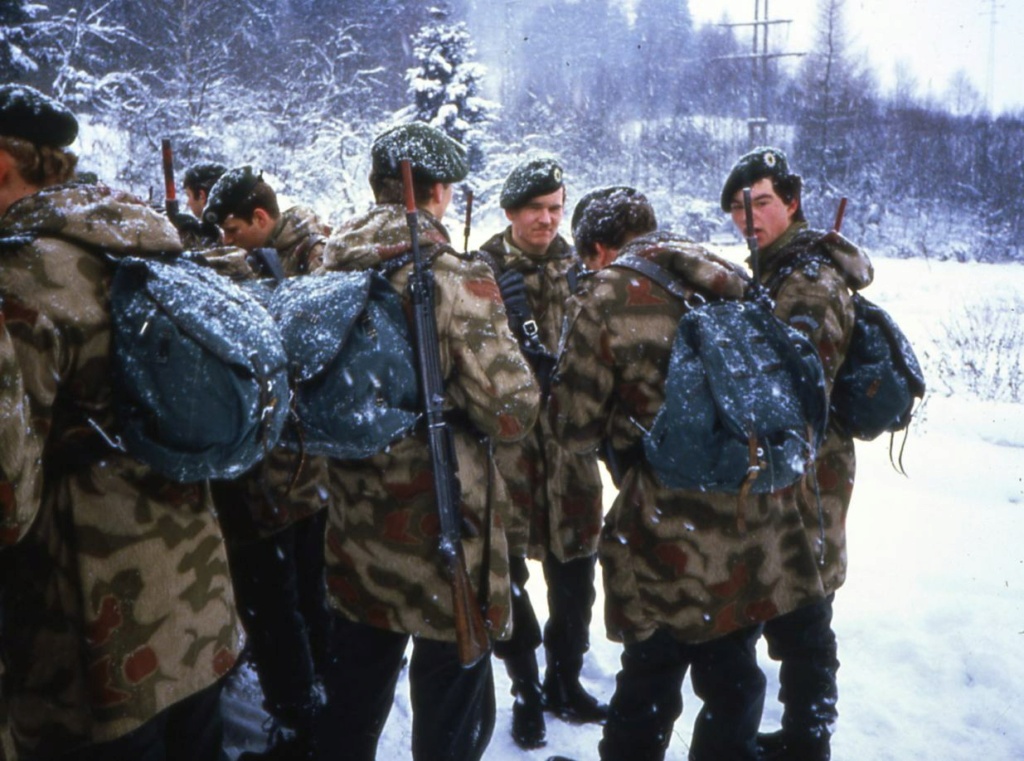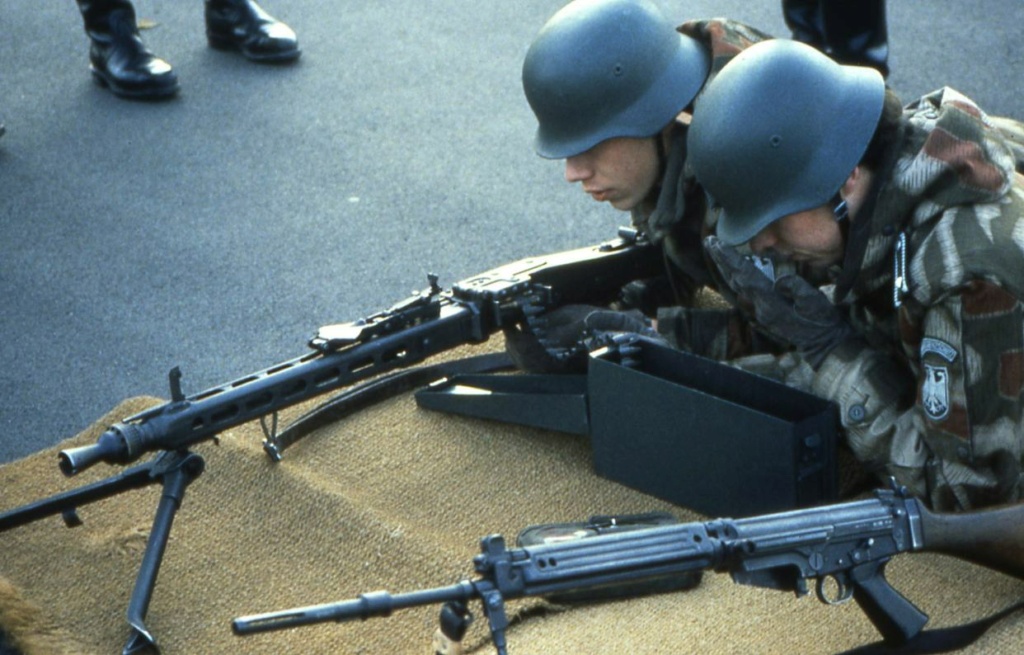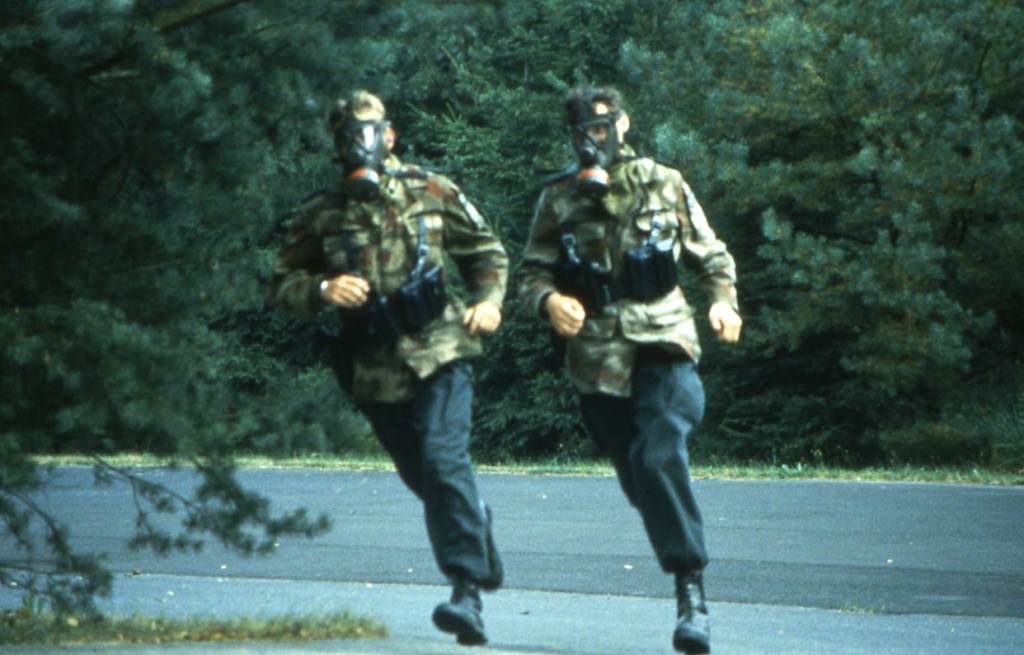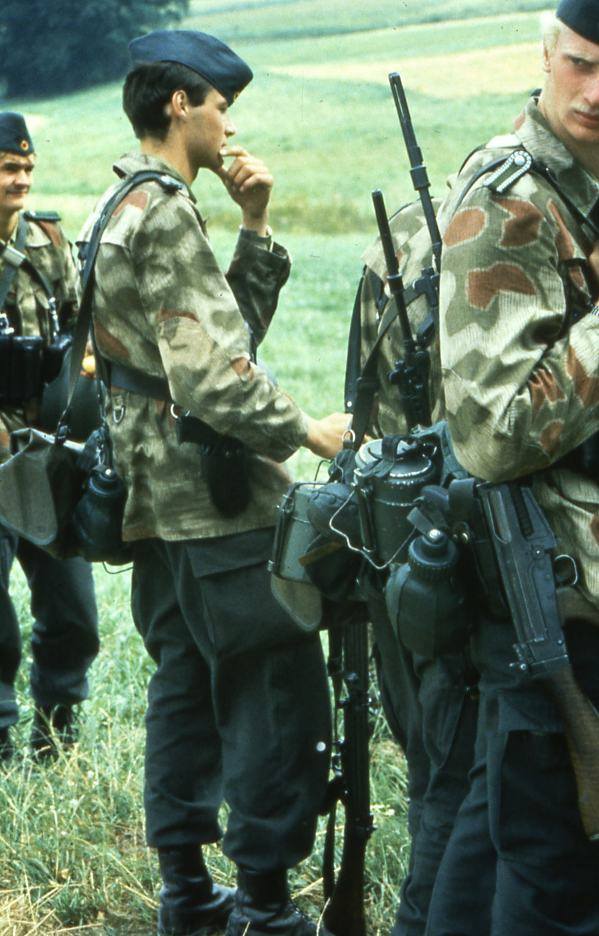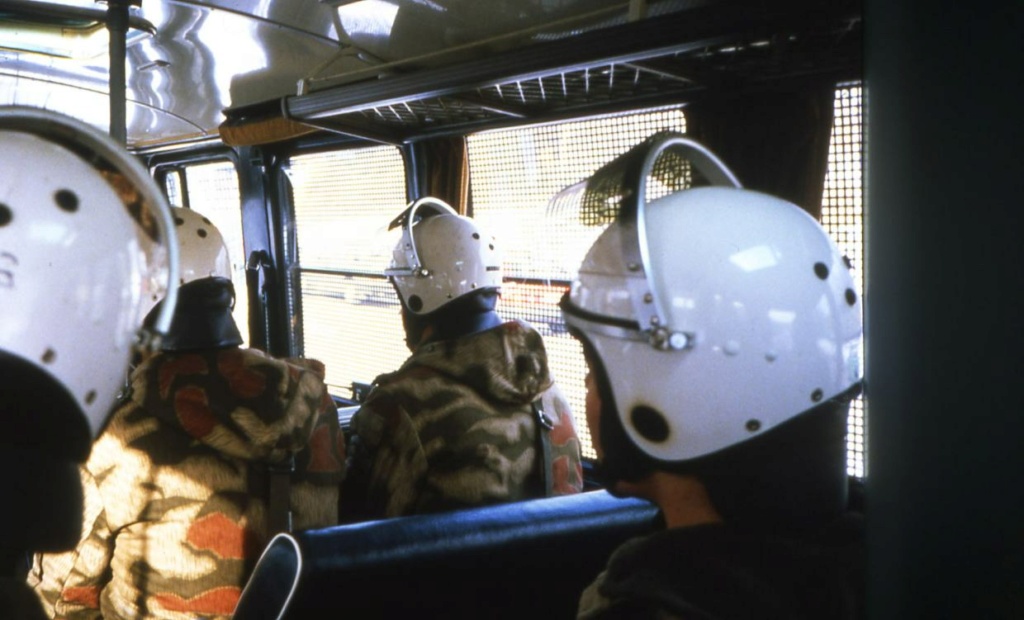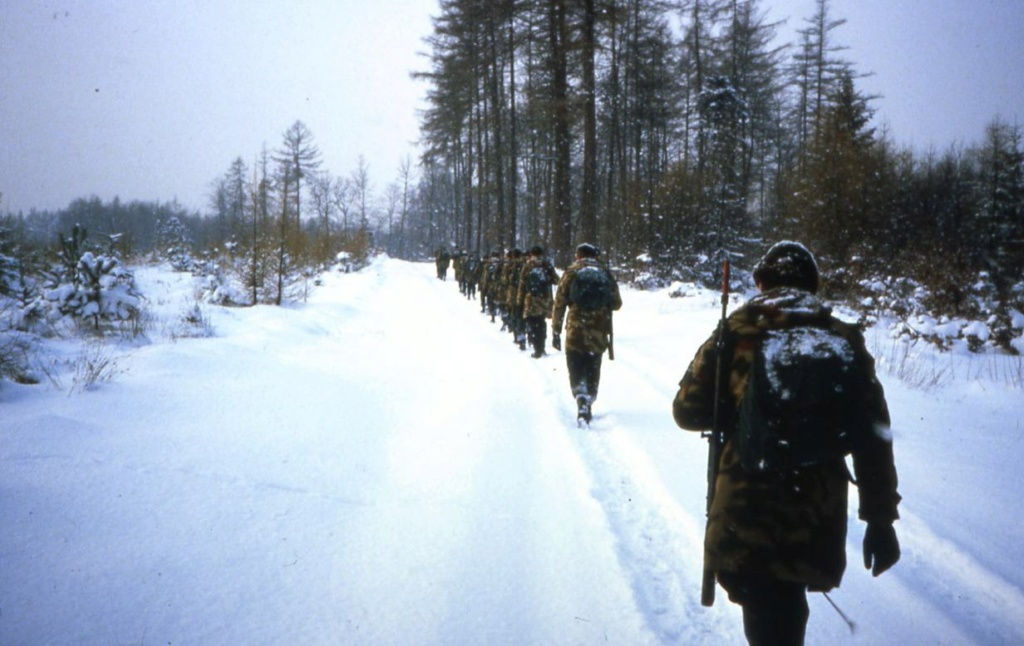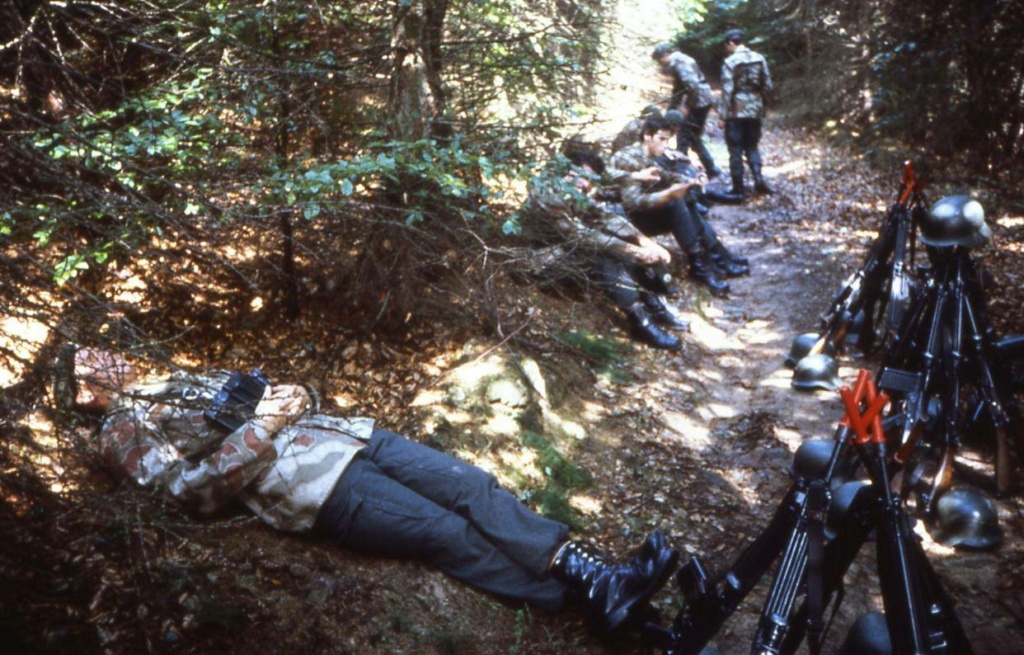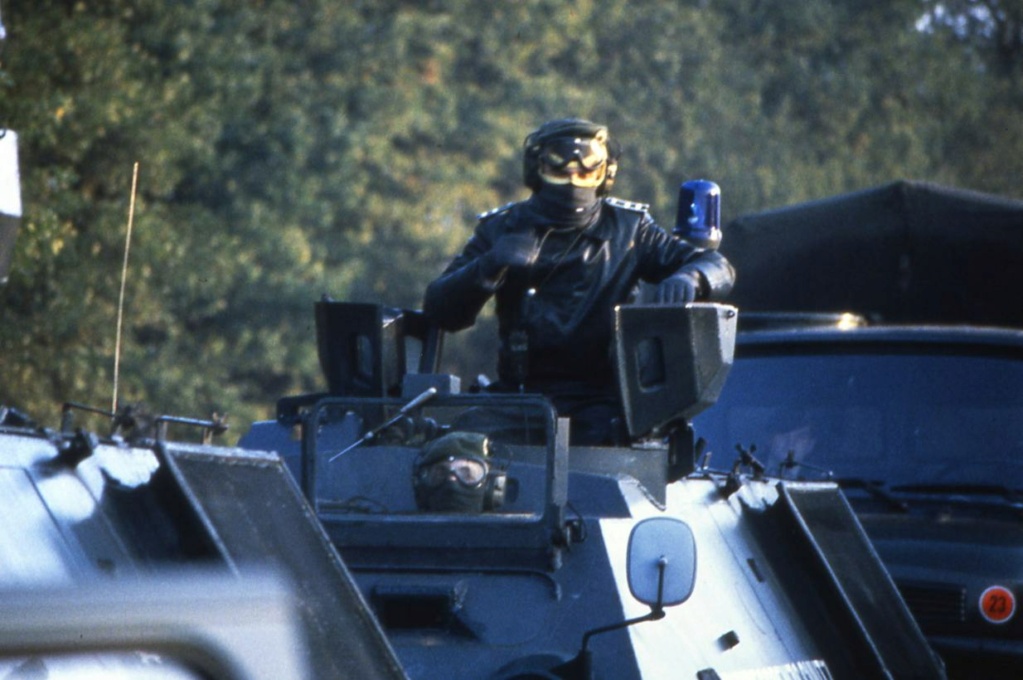 These were in my folder as misc Polizei, not sure which unit they are.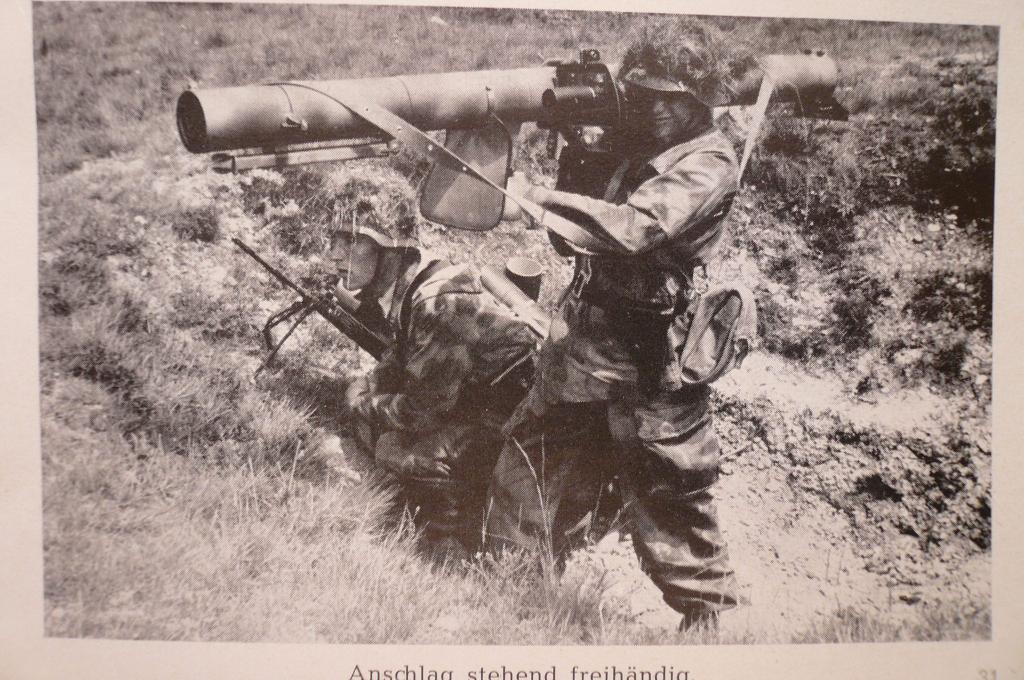 Pretty sure these are regular Polizei. Check out those weapons though!
Not sure about this one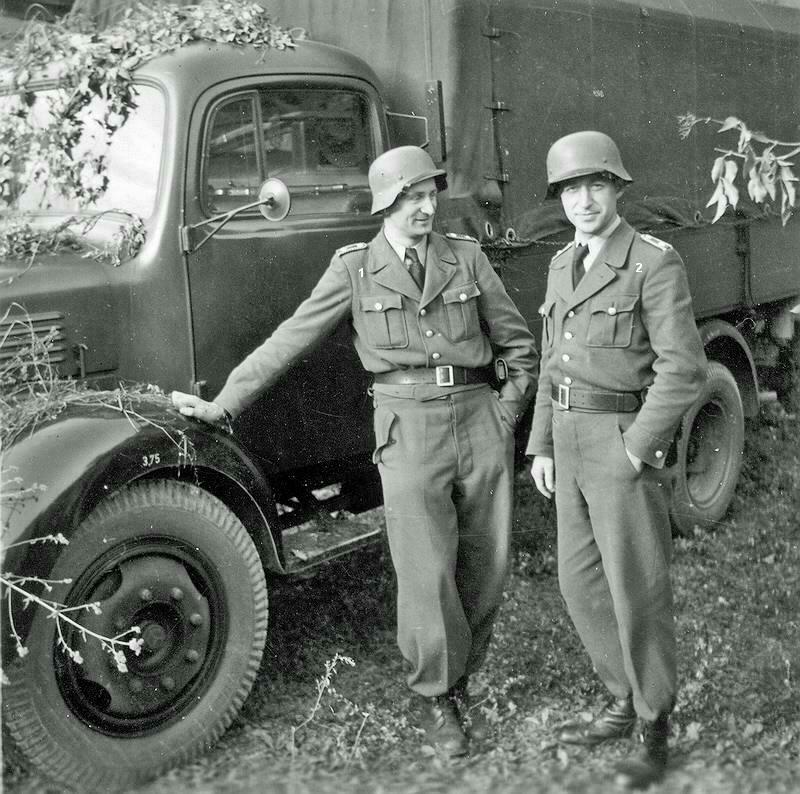 A group on the orientation march.
A motorized patrol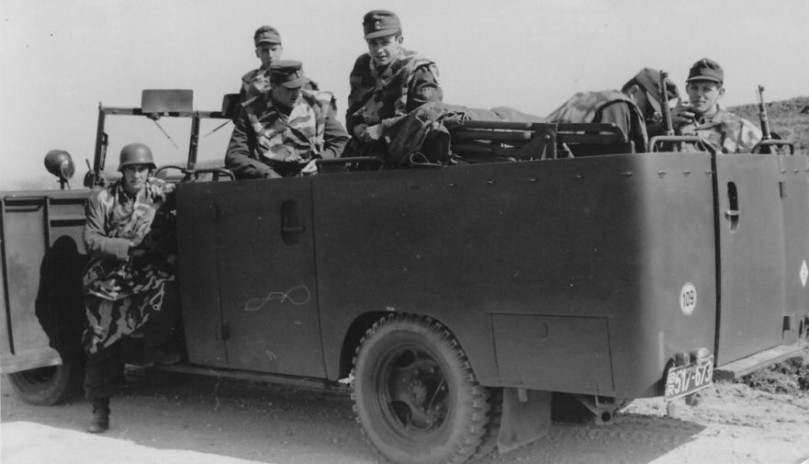 A rearmed BGS Greyhound with additional equipment fitted and a non-standard, possibly local, camouflage turret wrap.
Ausbildung ca. 1979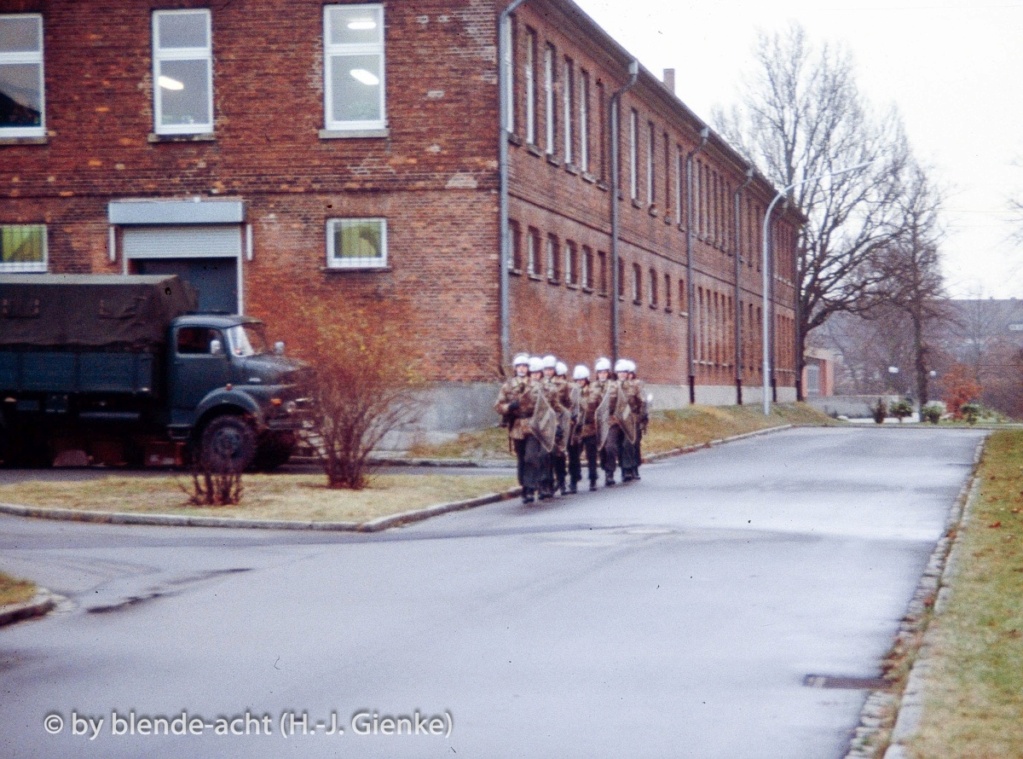 Ausbildung-Pzabw-G-101mm
Ausrichtendeswerfers
MP1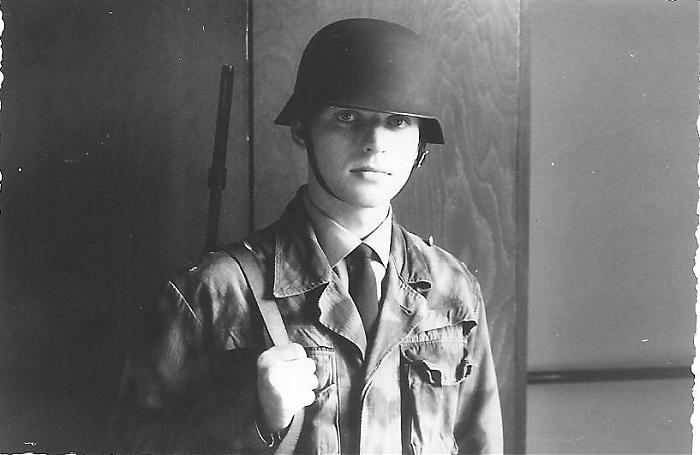 BGS border patrol squad in the mid-1950s, with MG-42 machine gun and 98k rifles. The radio may be a SCR-300.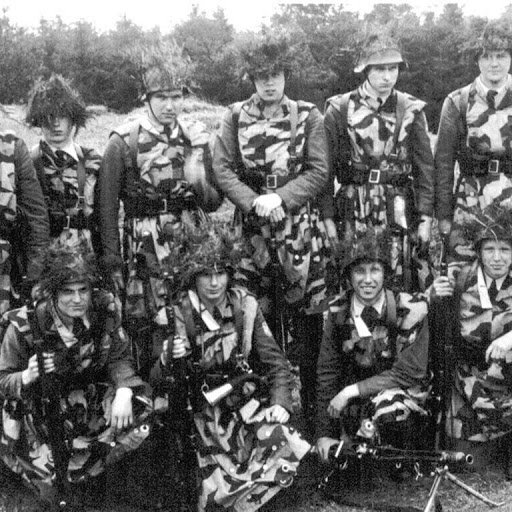 MP1 range qual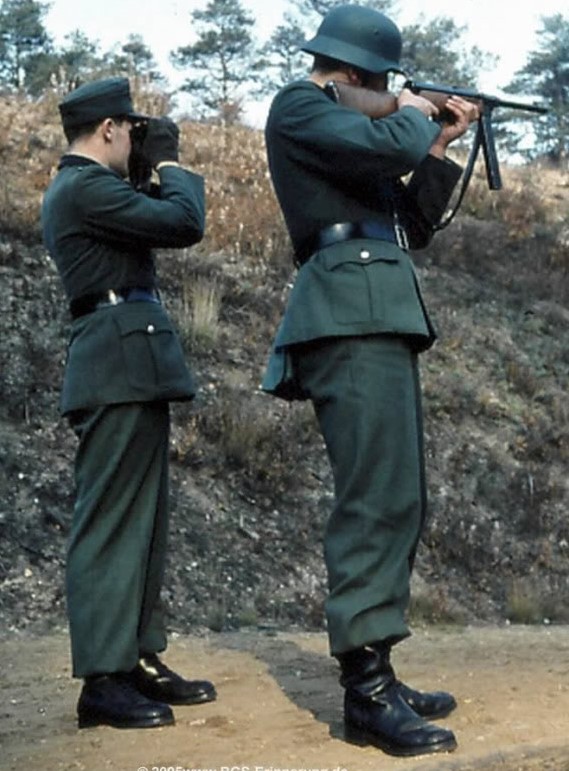 Sonderwagen 1960
Traffic controller and MP1s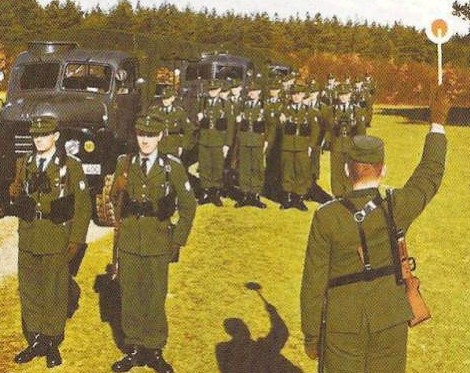 1957
After NBC training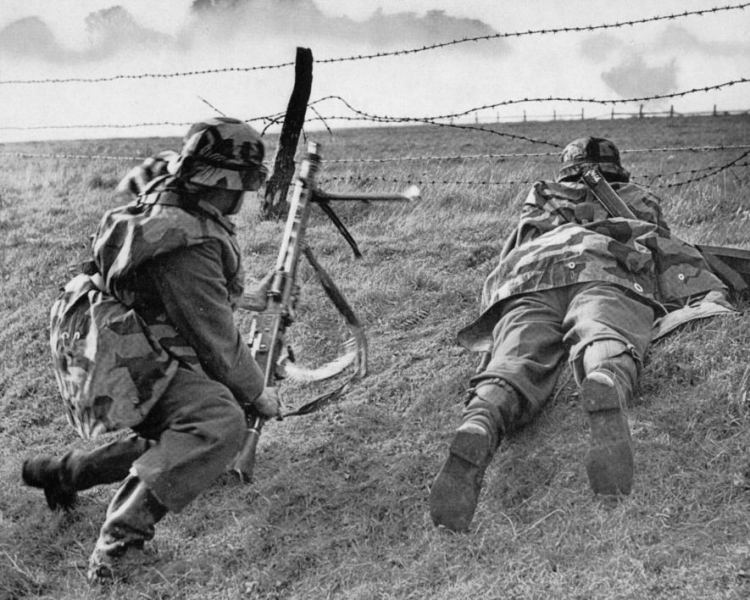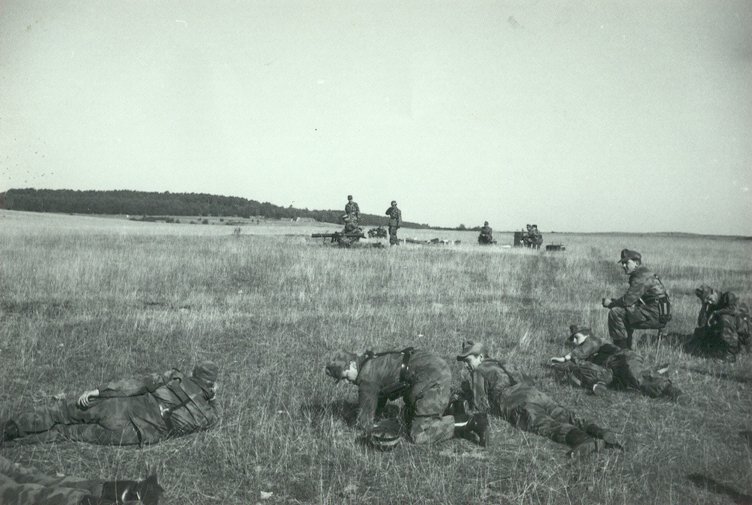 Bilder vom Zugführer - Lehrgang Putlos 1981
Bilder von der Hundertschaftsübung im November 1983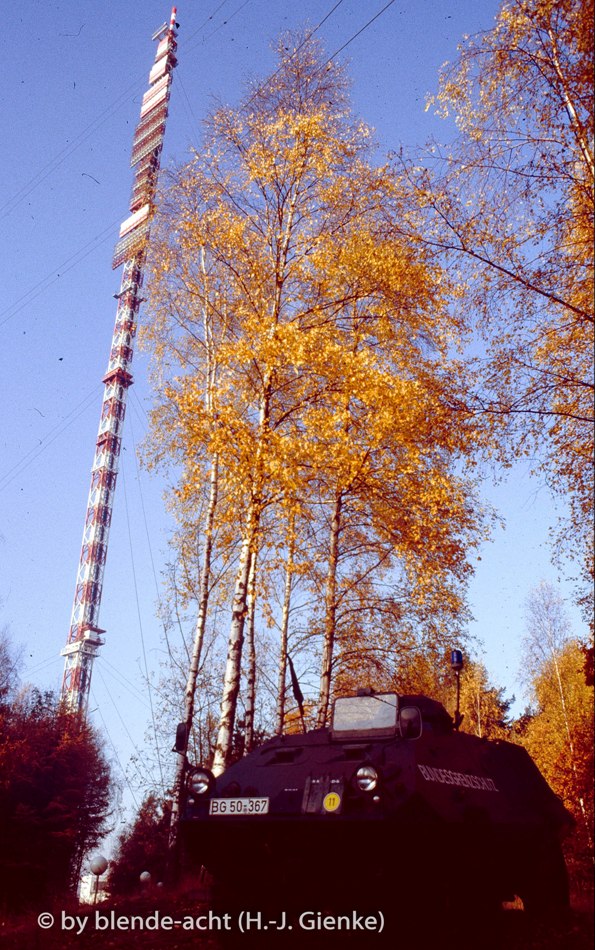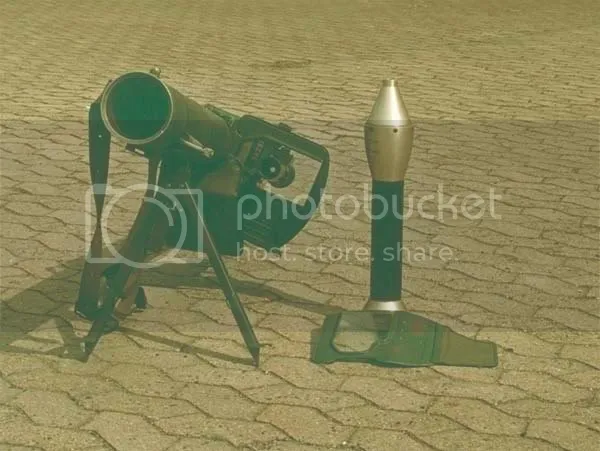 Hans-Jürgen (Hansi) Gienke on the 1st orientation march - slim 16 Lenze old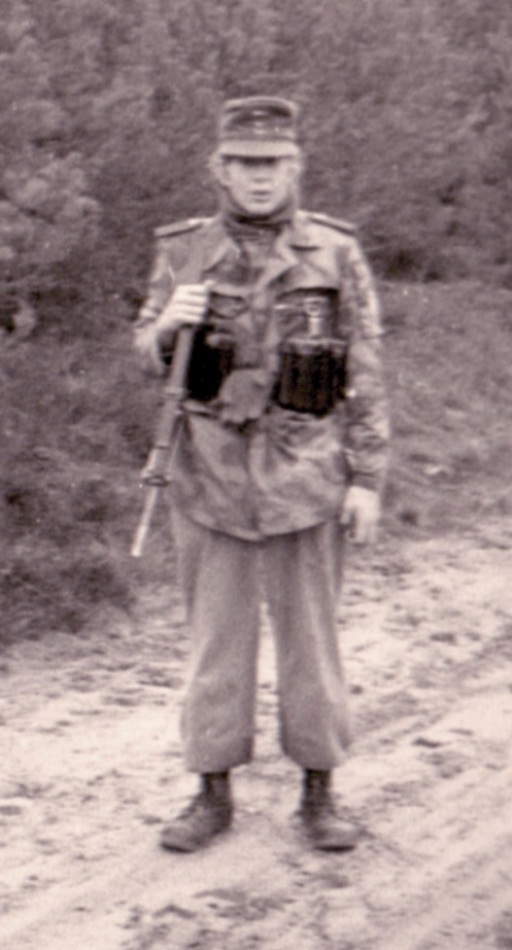 Lüneburg department takes on cattle transport in the GDR and directs it to the Lüchow-Dannenberg district
Comrade Dietzel is sitting on an old tank that was shot at for training purposes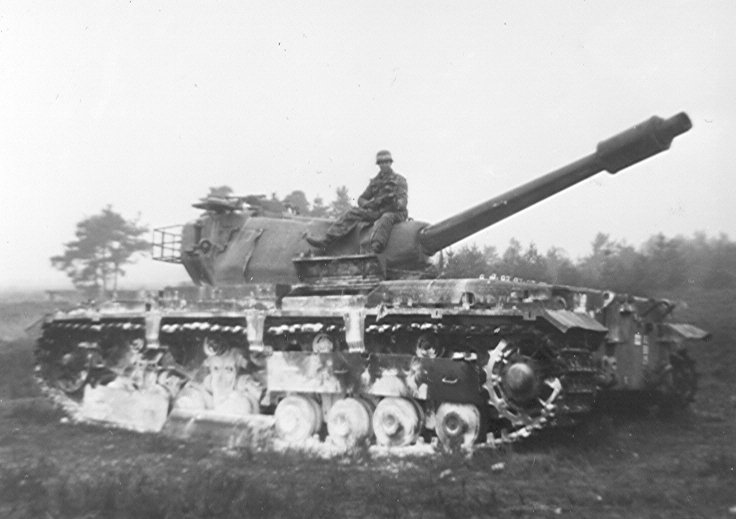 Conferring_with_other_officers_during_military_exercises_in_Nurnberg,_Germany_1986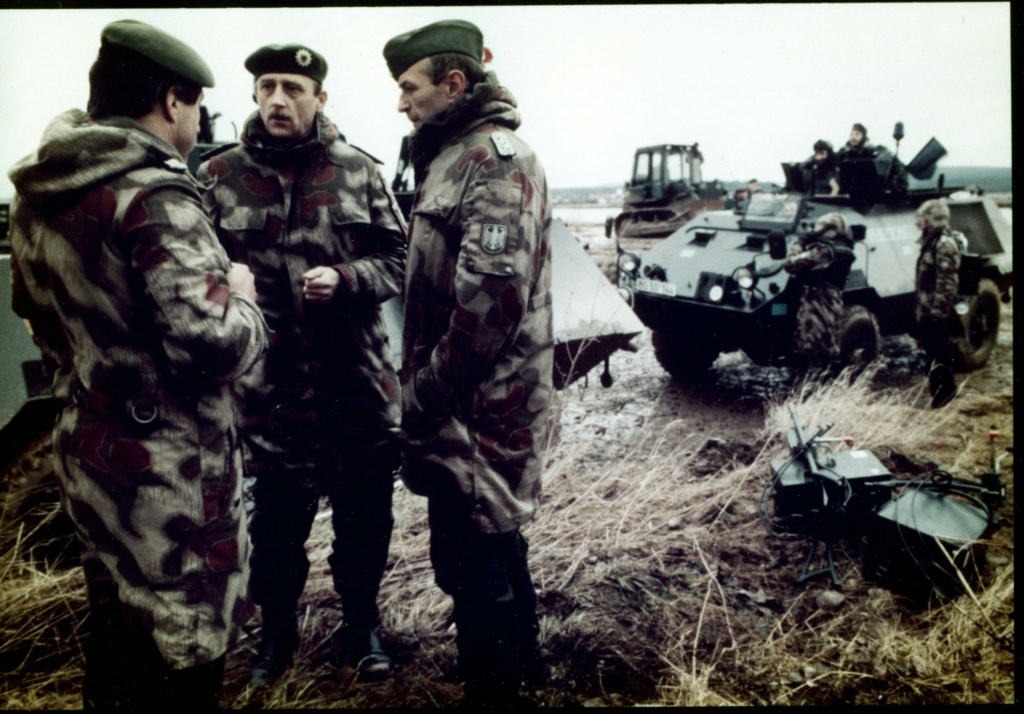 Entfern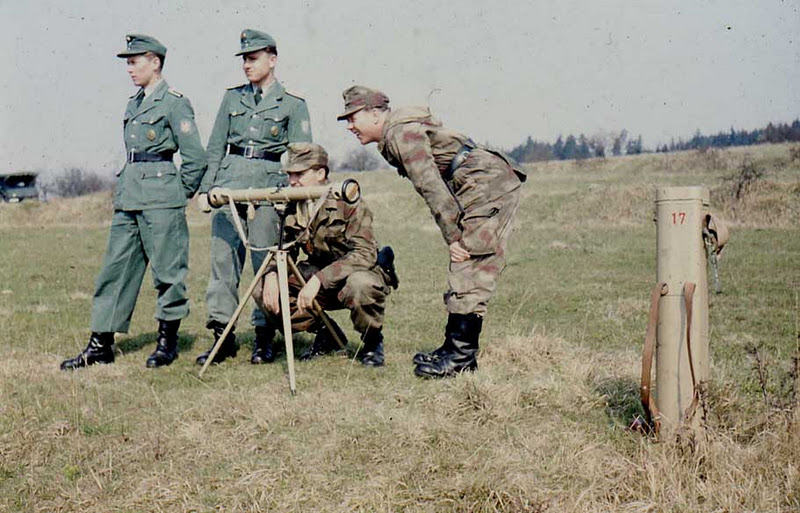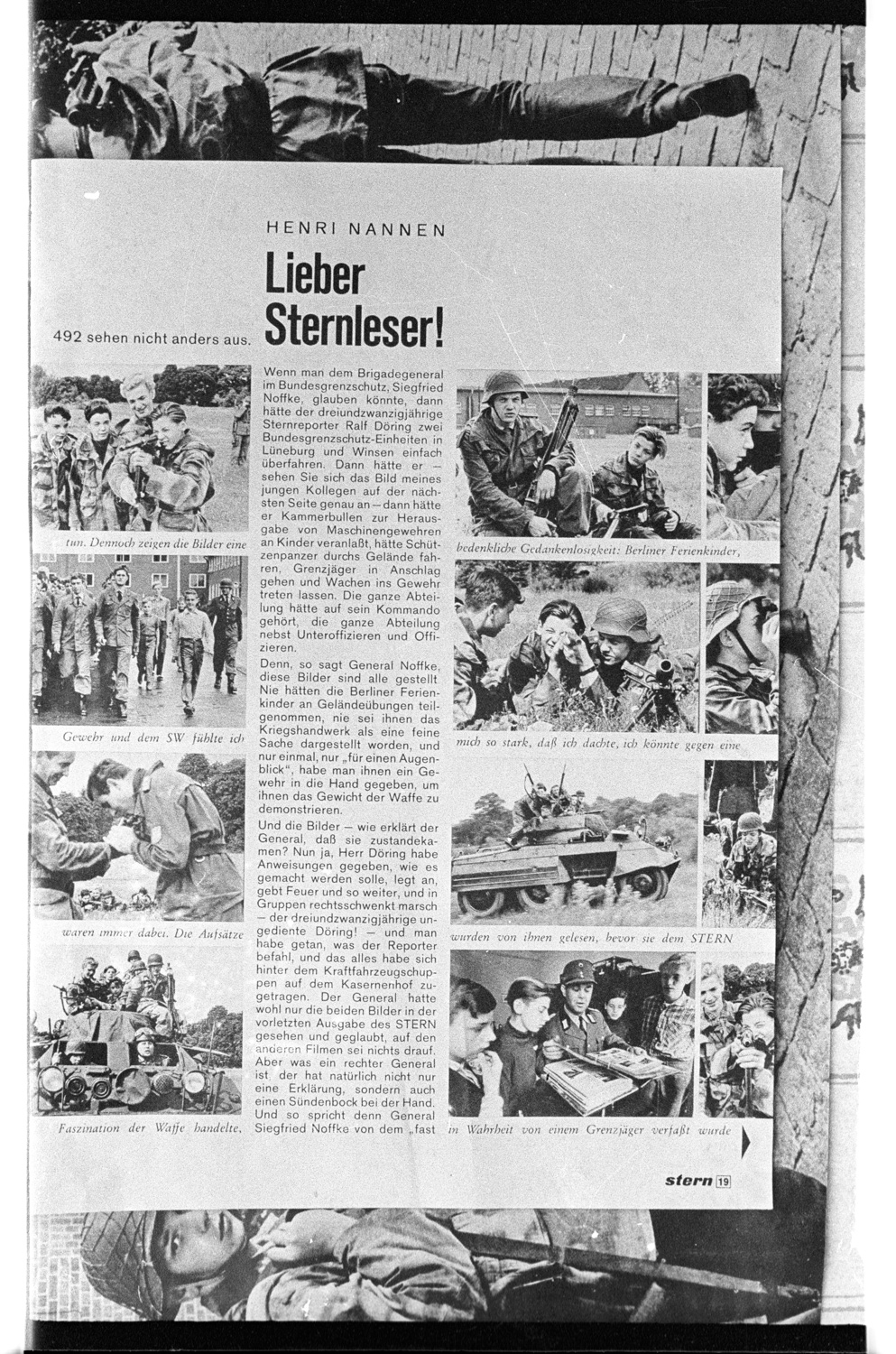 Gefechtsschießen Munster ca. 1980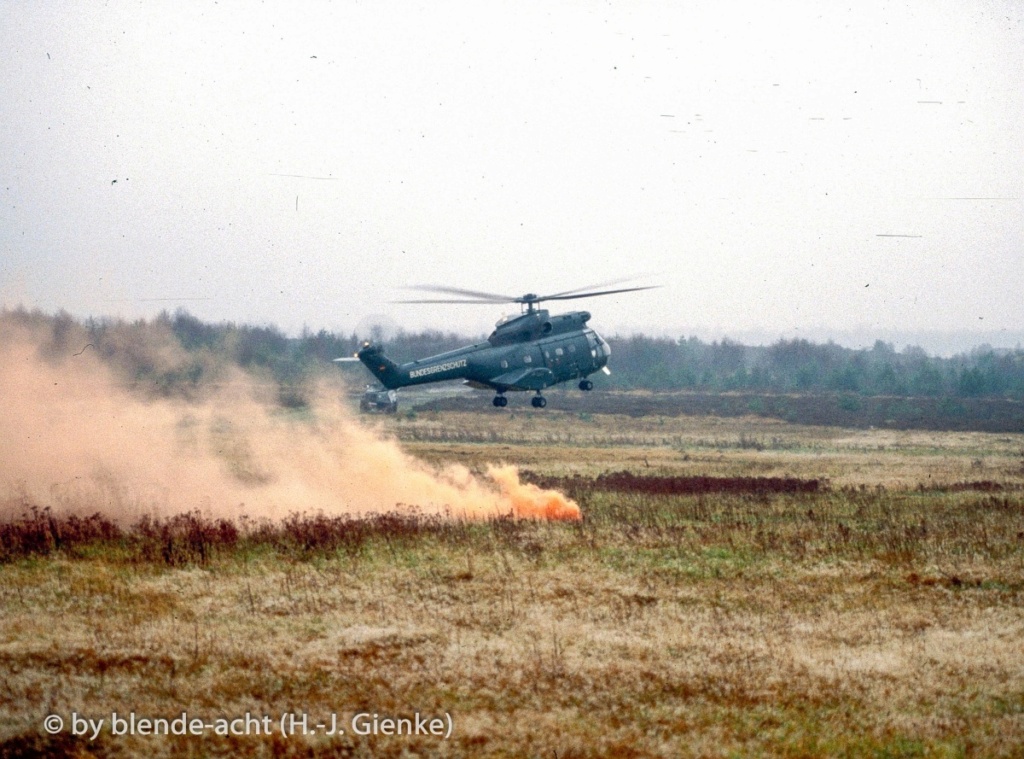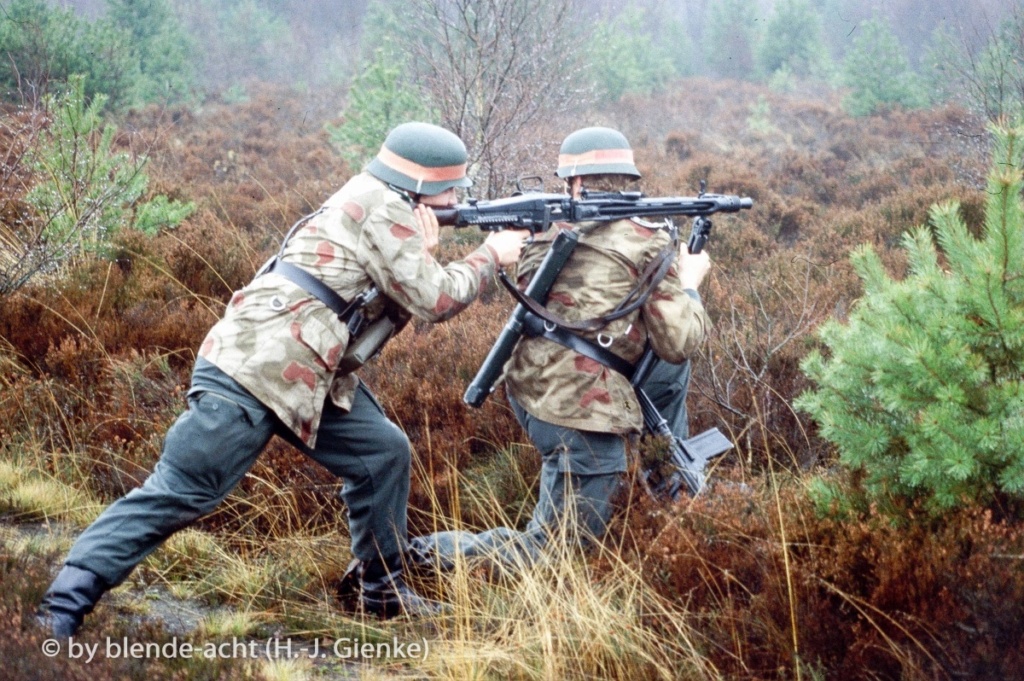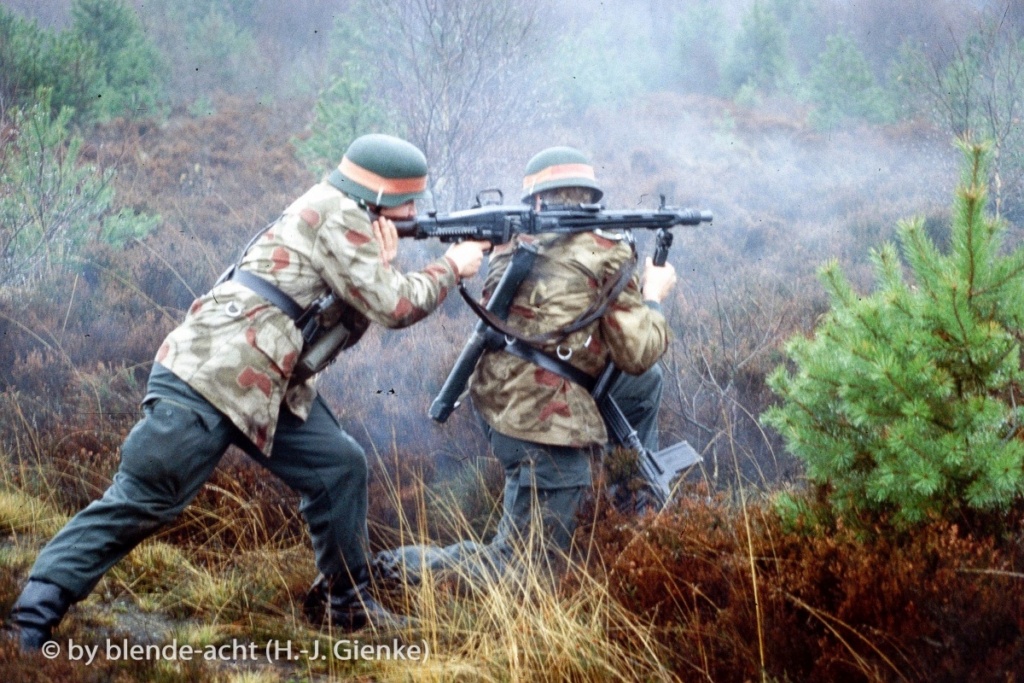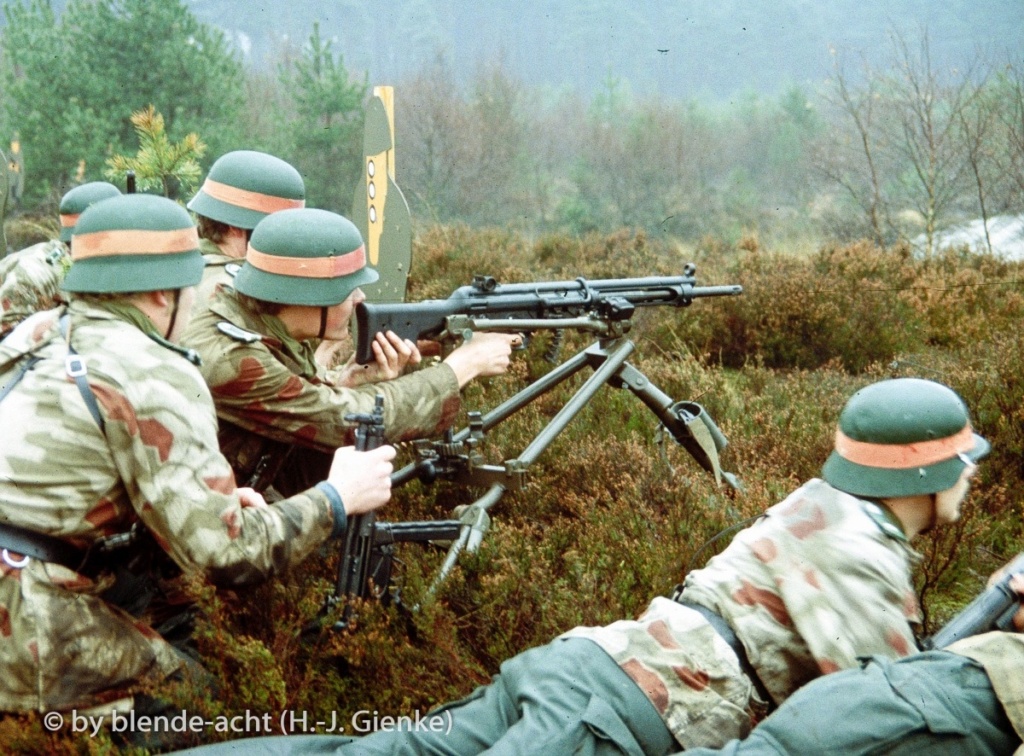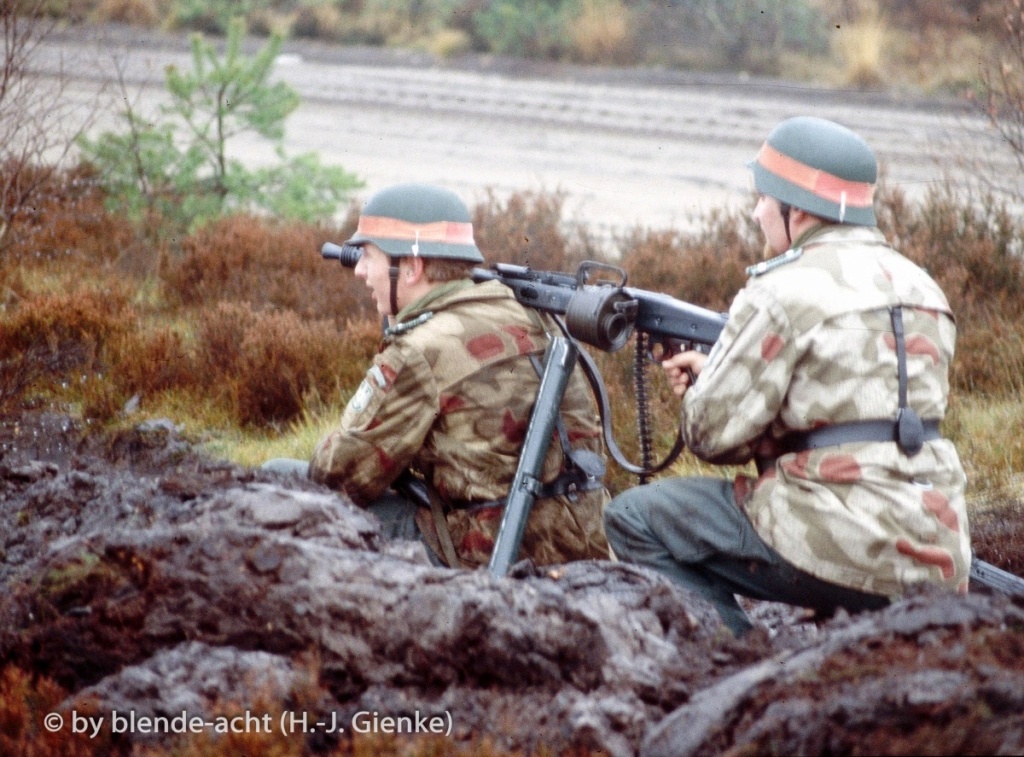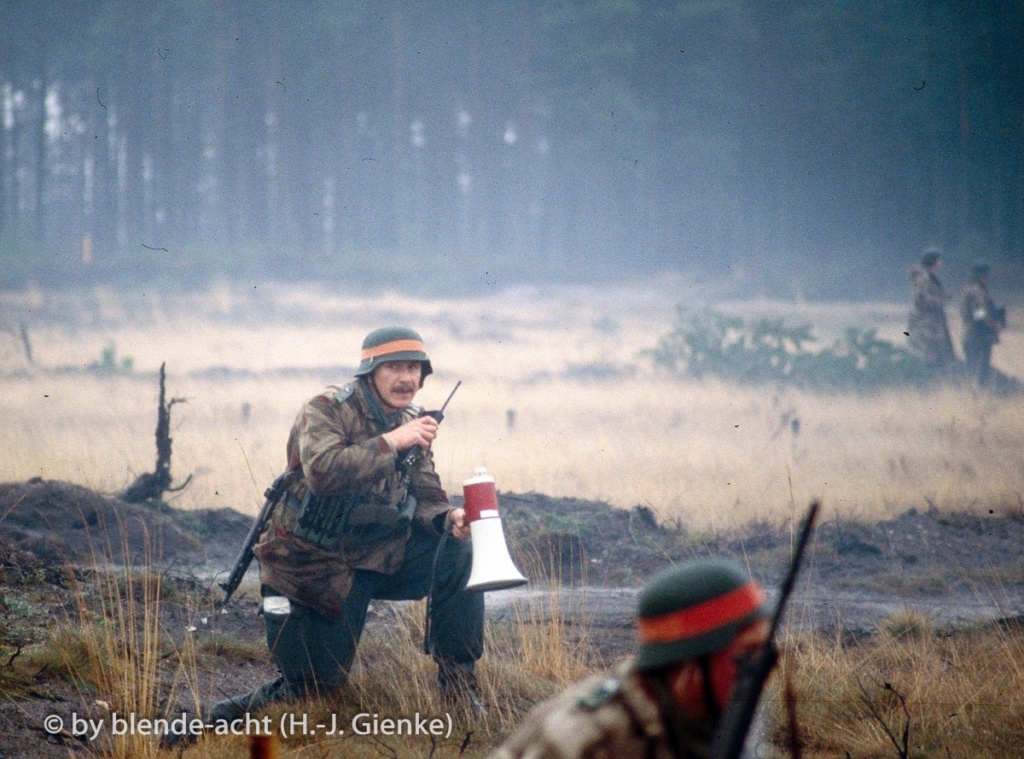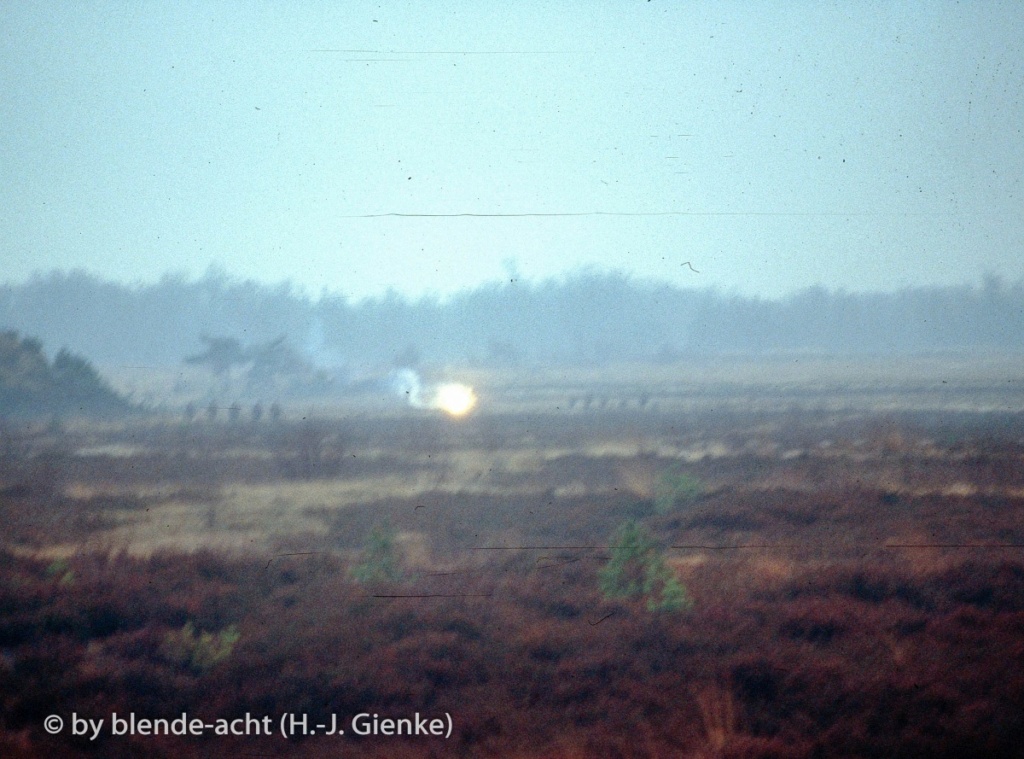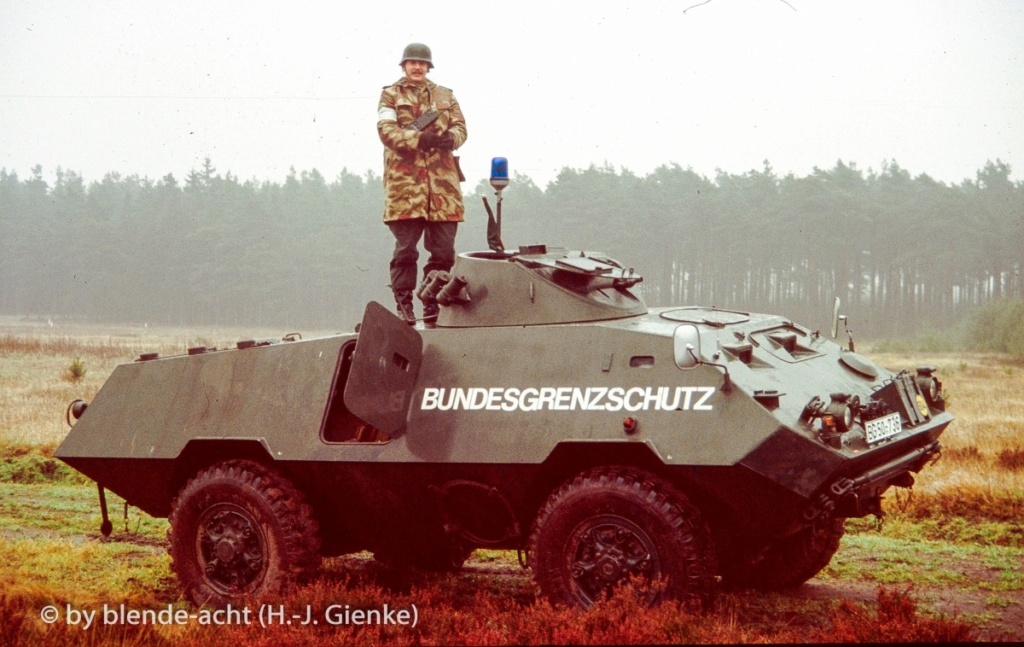 Geländeausbildung ca. 1978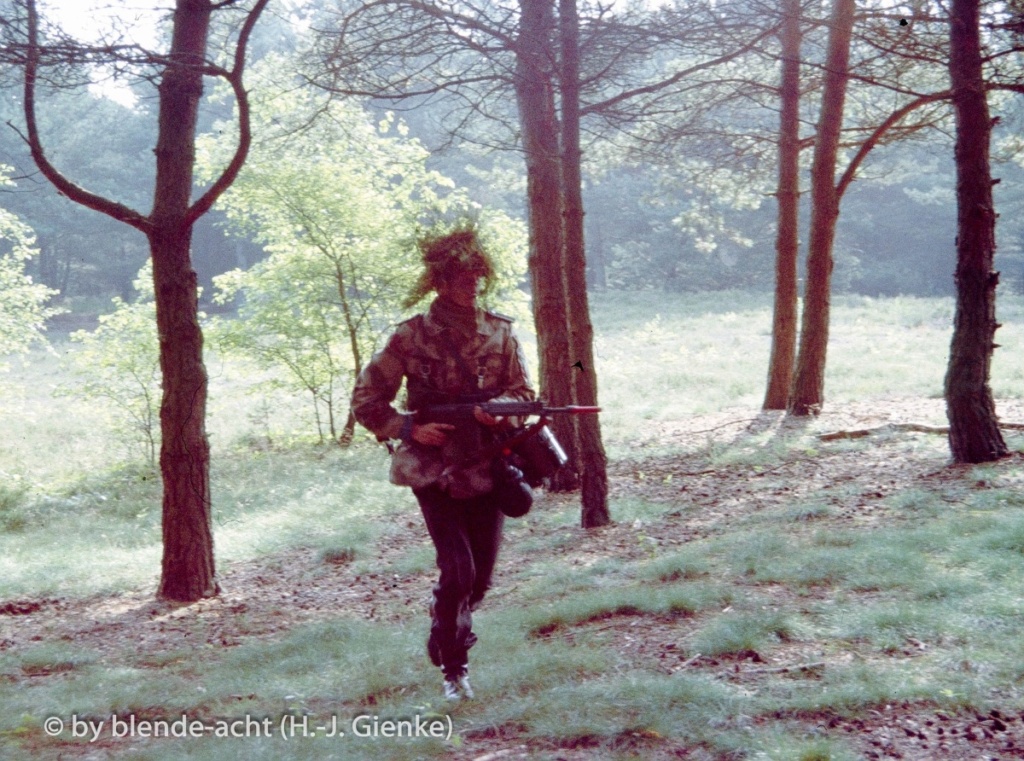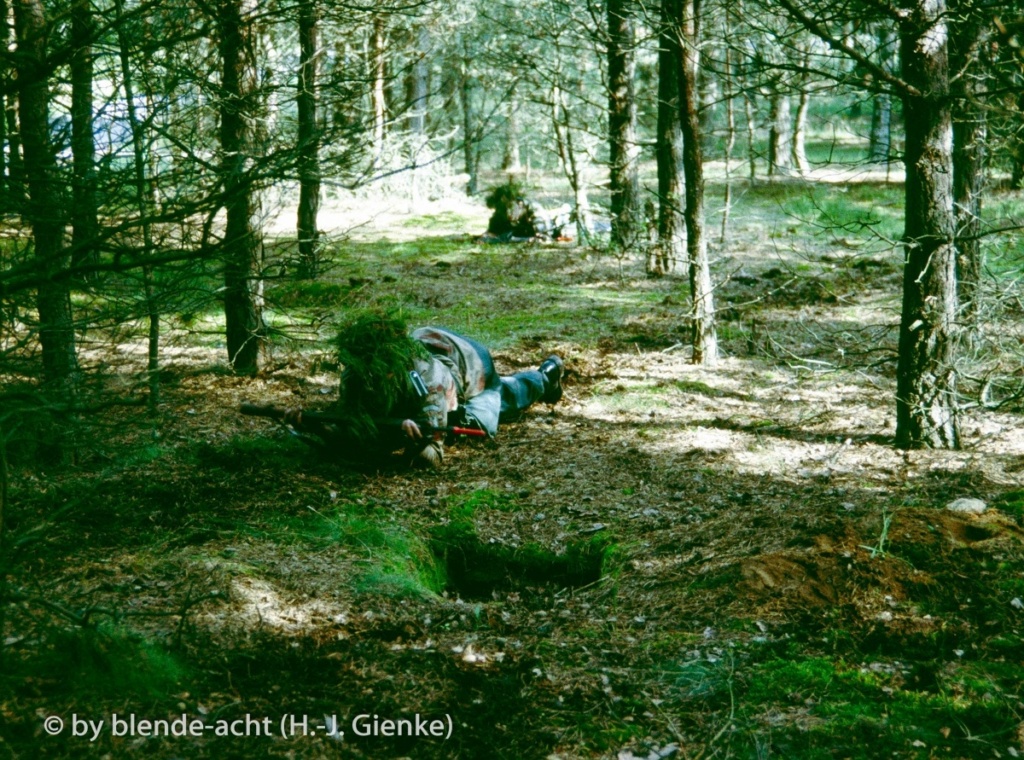 Gorleben Bohrstelle 1003 - im Jahr 1982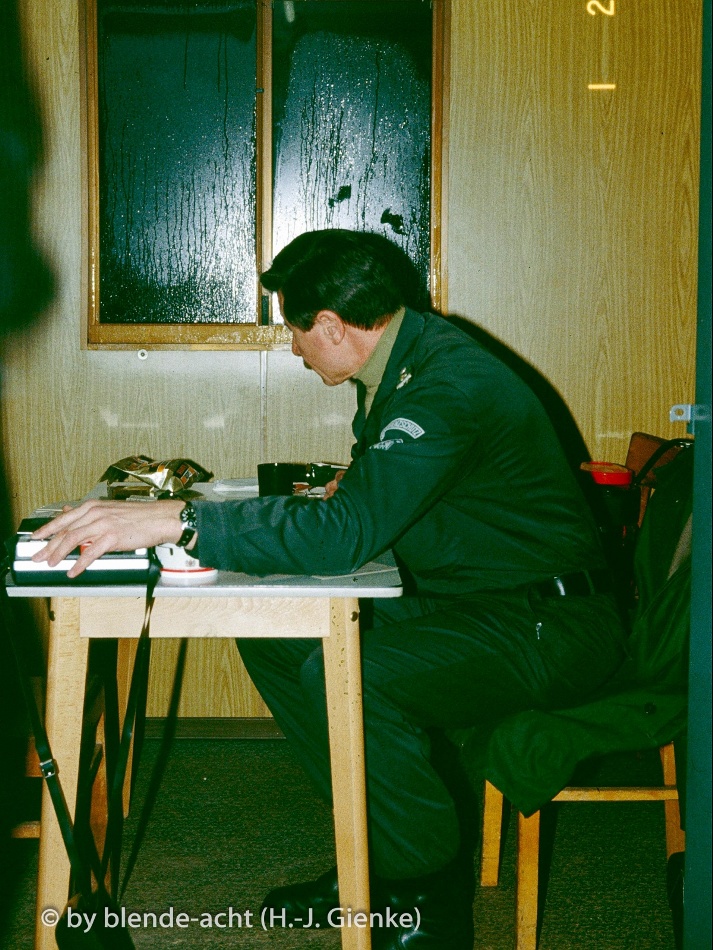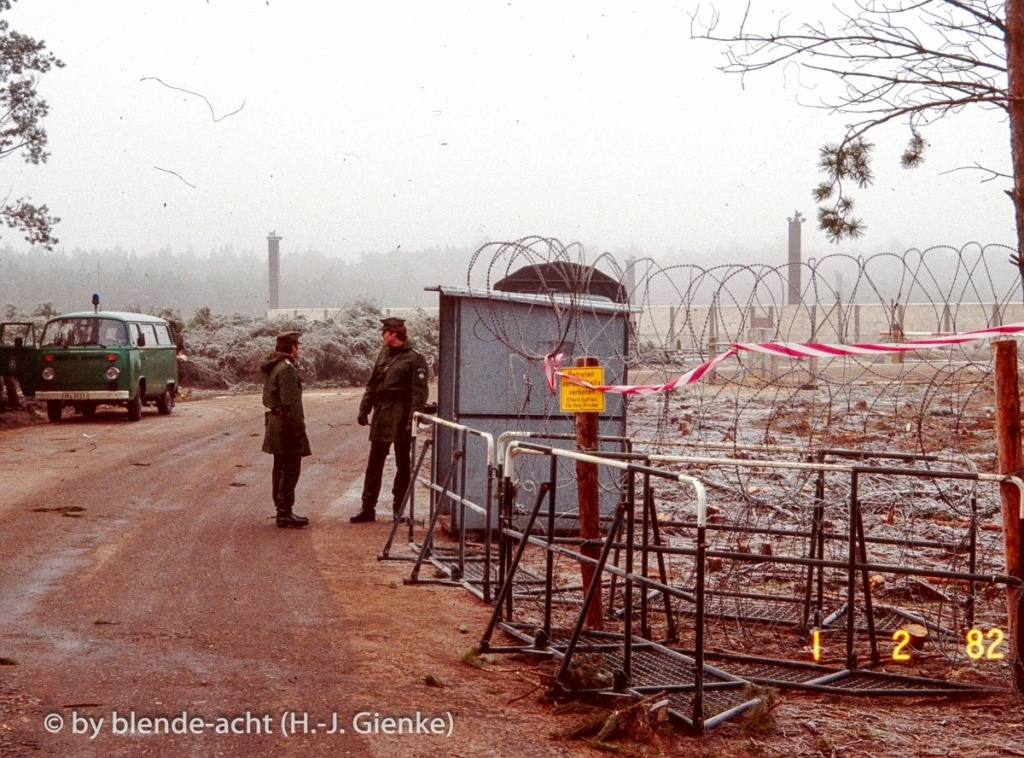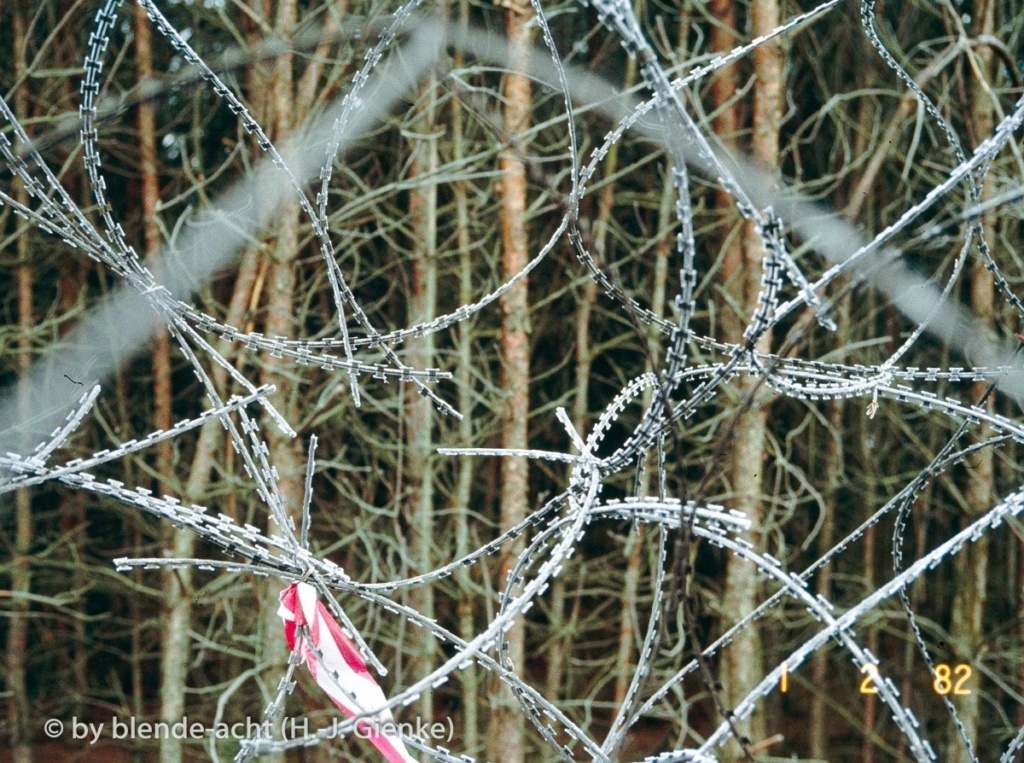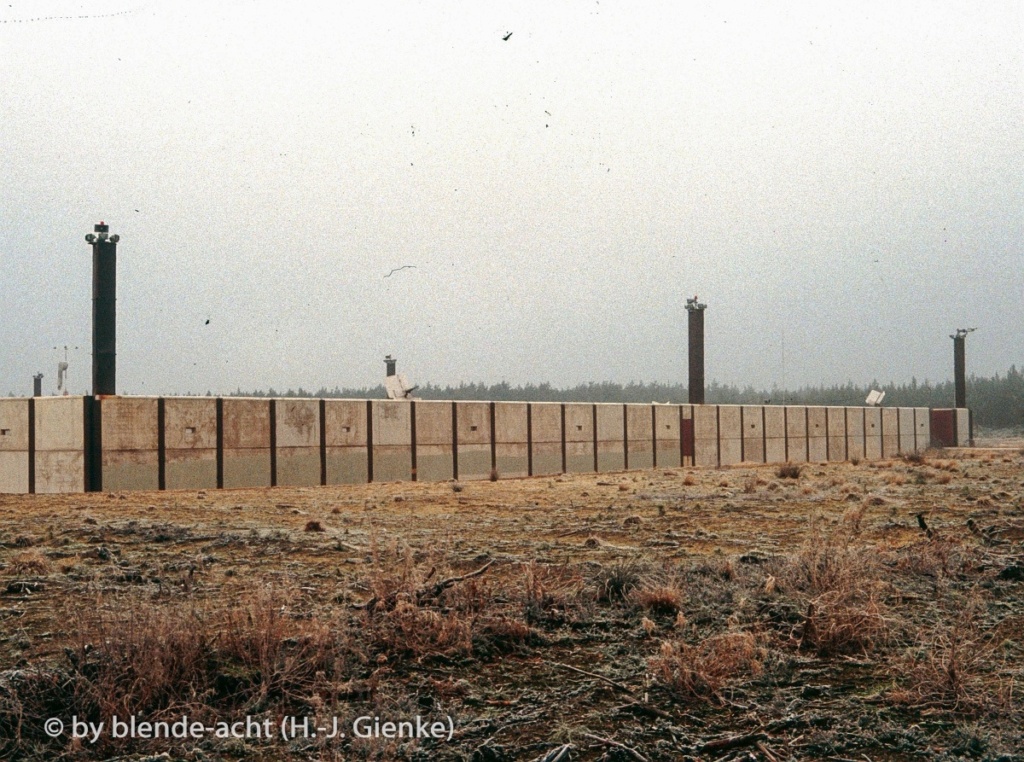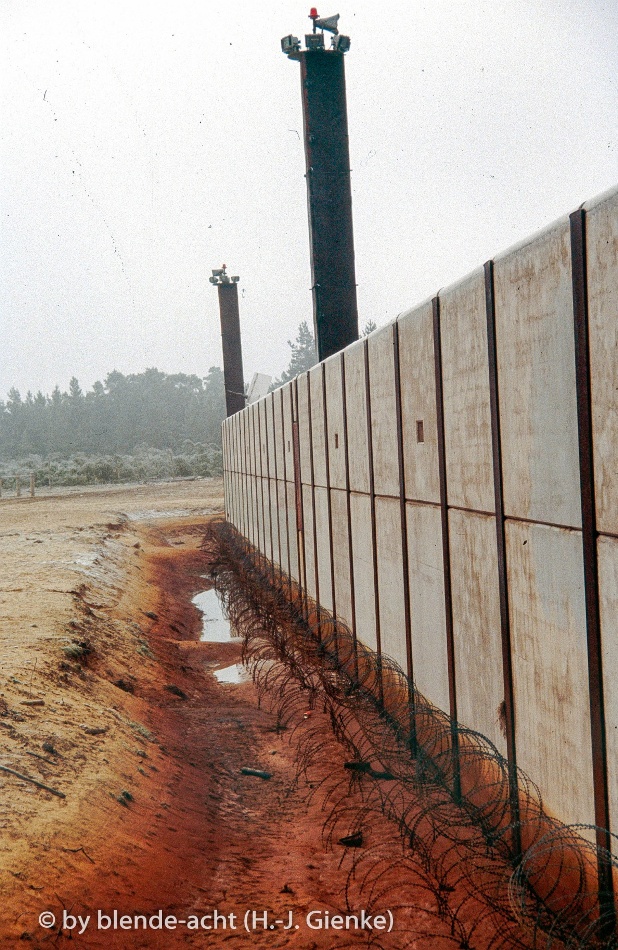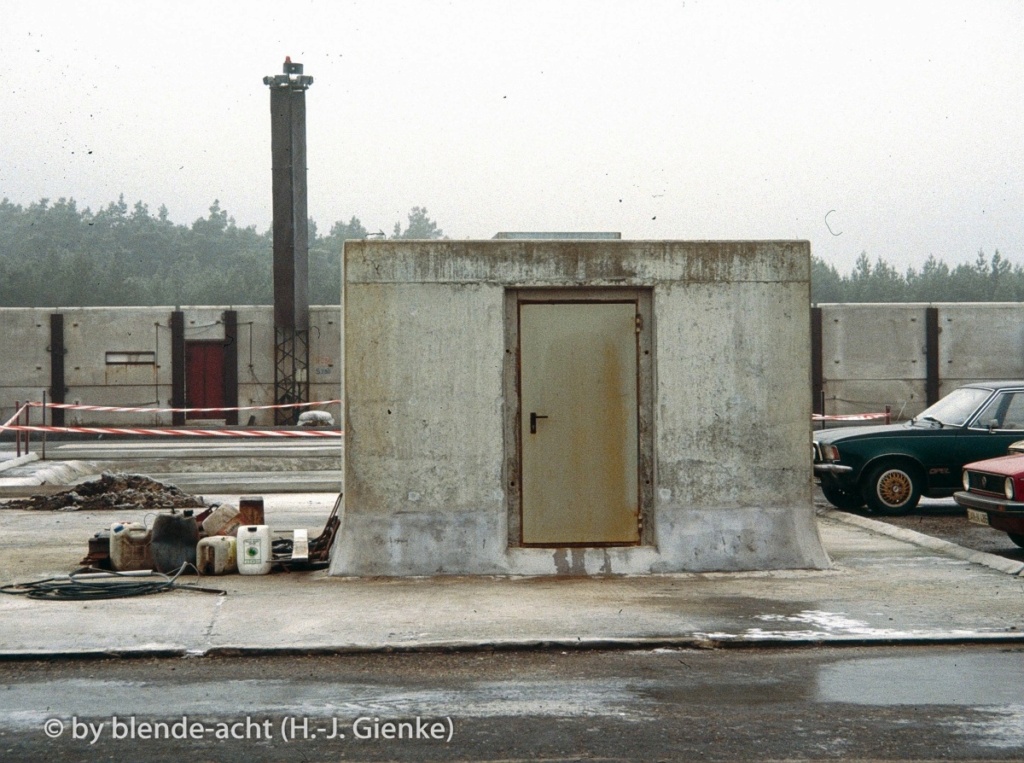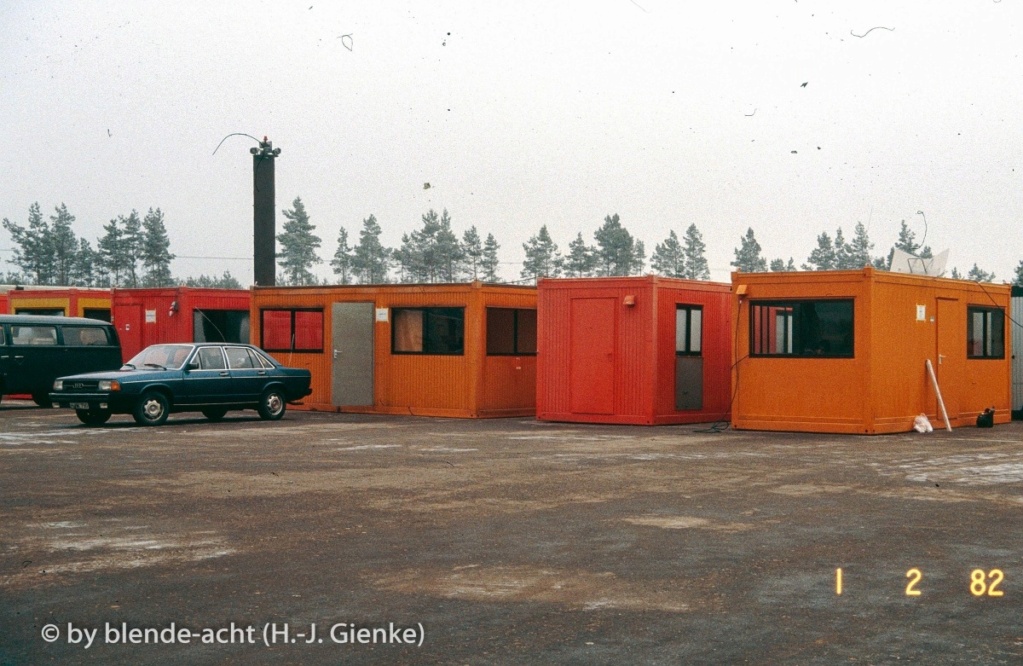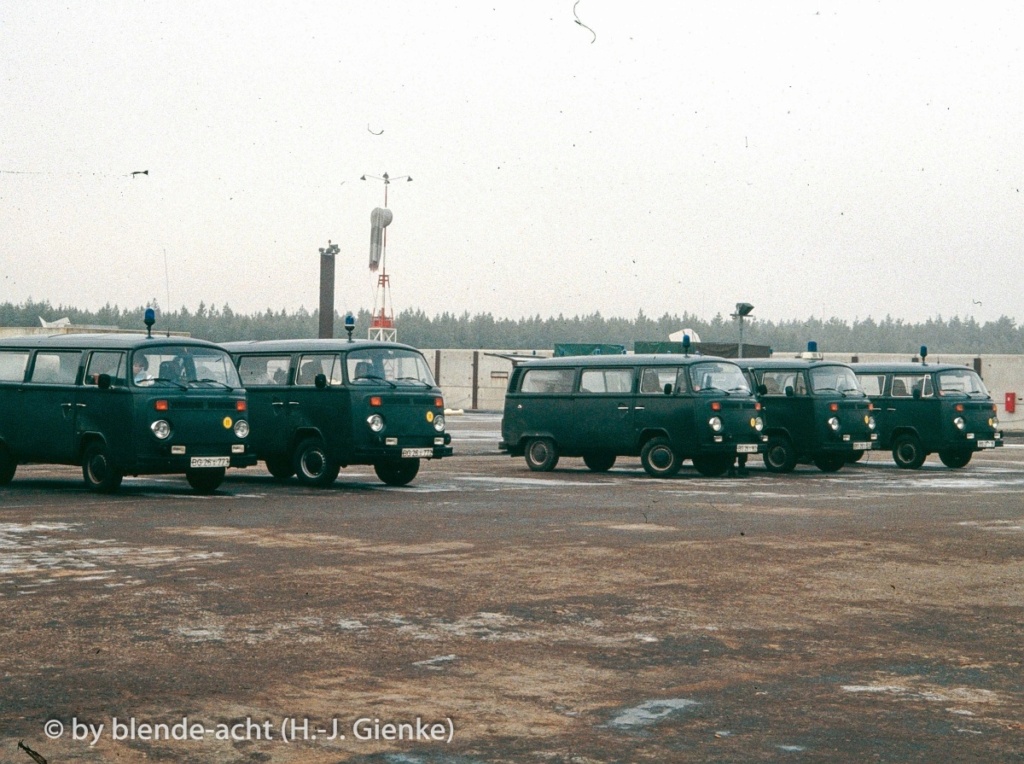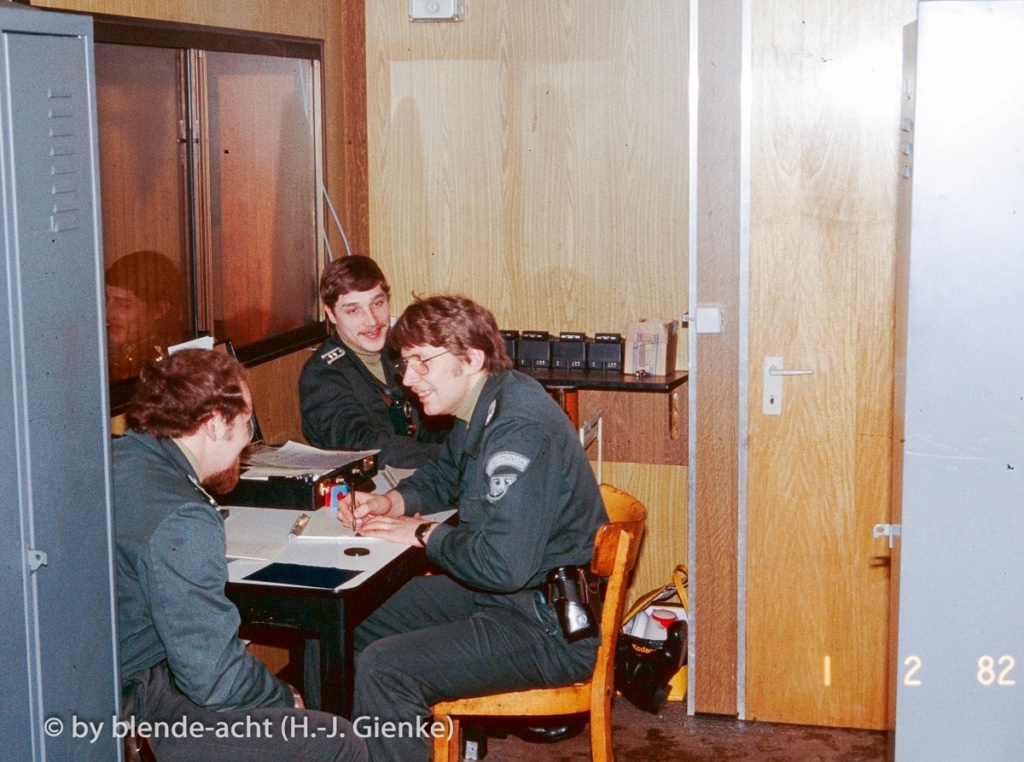 Granatwerfer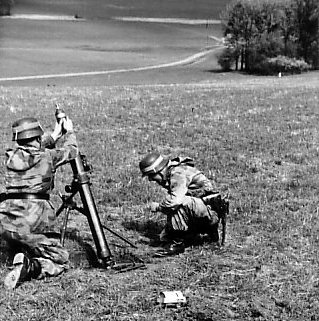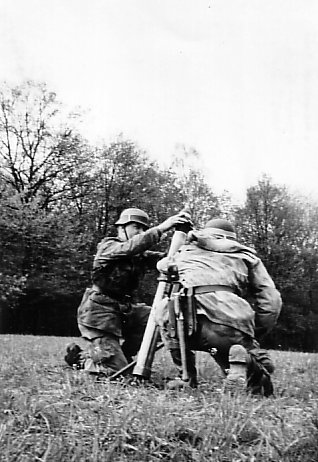 Granatwerfer2 Peter W., Arnold M, Peter O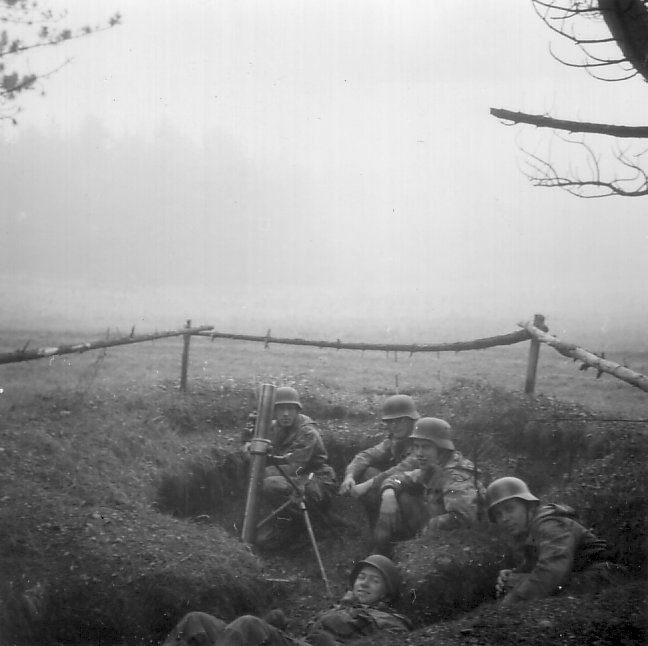 M81 grenade launcher. Manfred Gnad,-,Kossmann, Biberger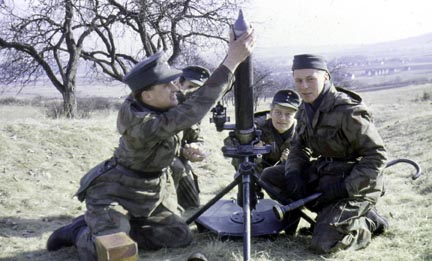 Military_exercise_1986_in_Nurnberg,_Germany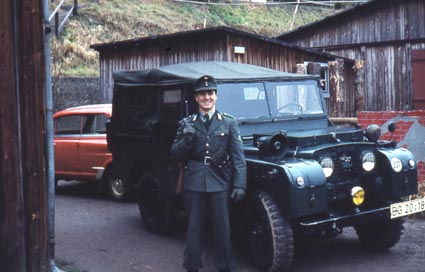 Officers of the Bundesgrenzschutz on duty at the Inner-German border Jan 1980
Panzerknacker2 Kopie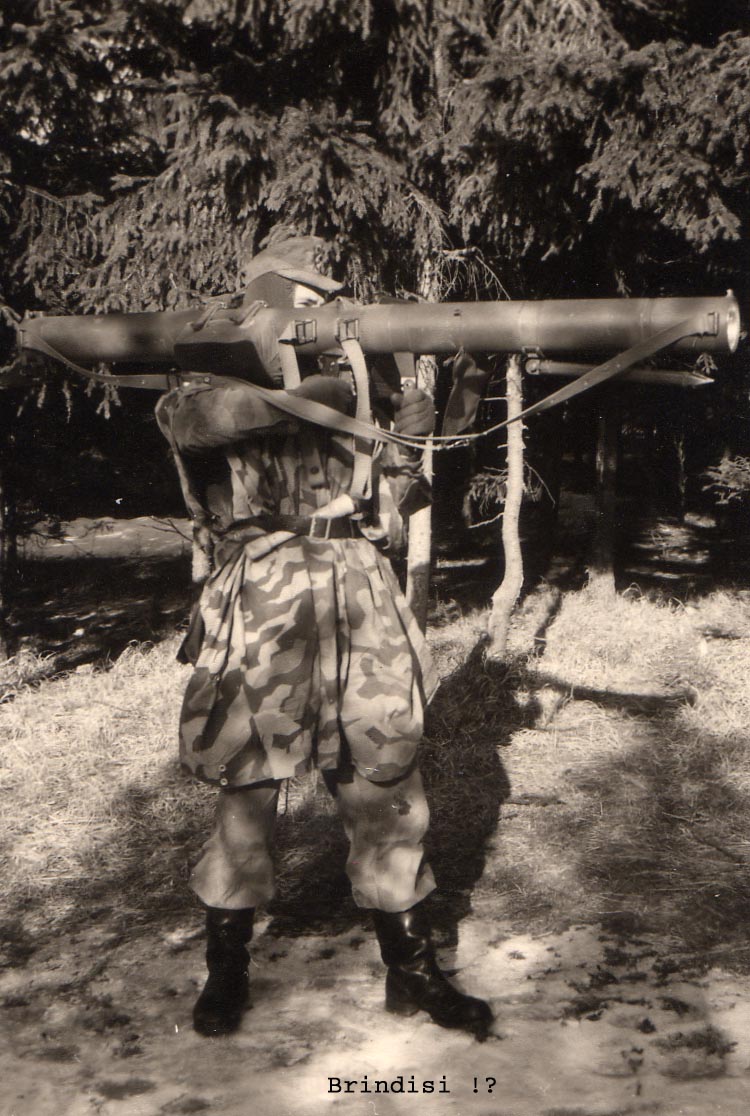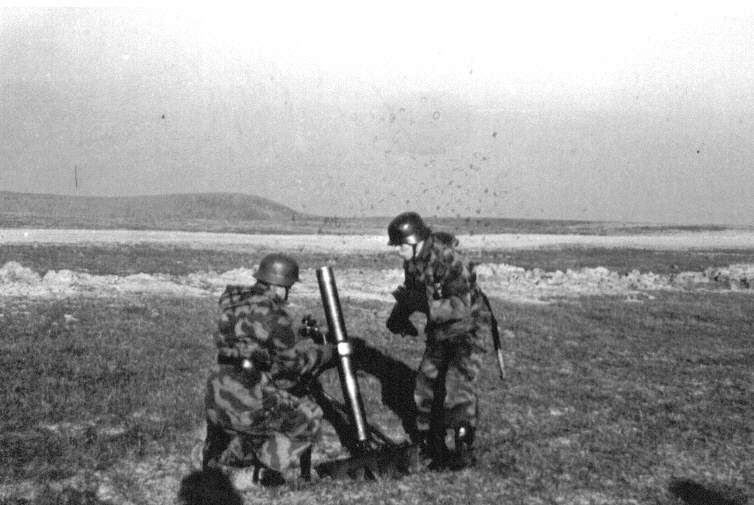 Reforger '86 in Nurnberg 1986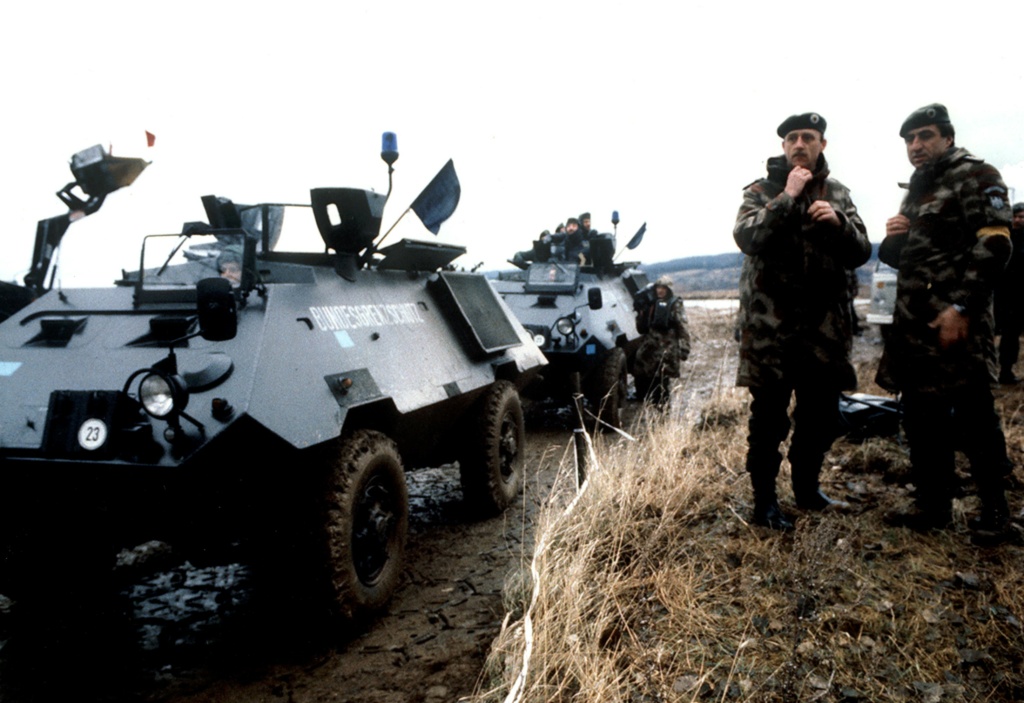 Schneider Horst
Treibladung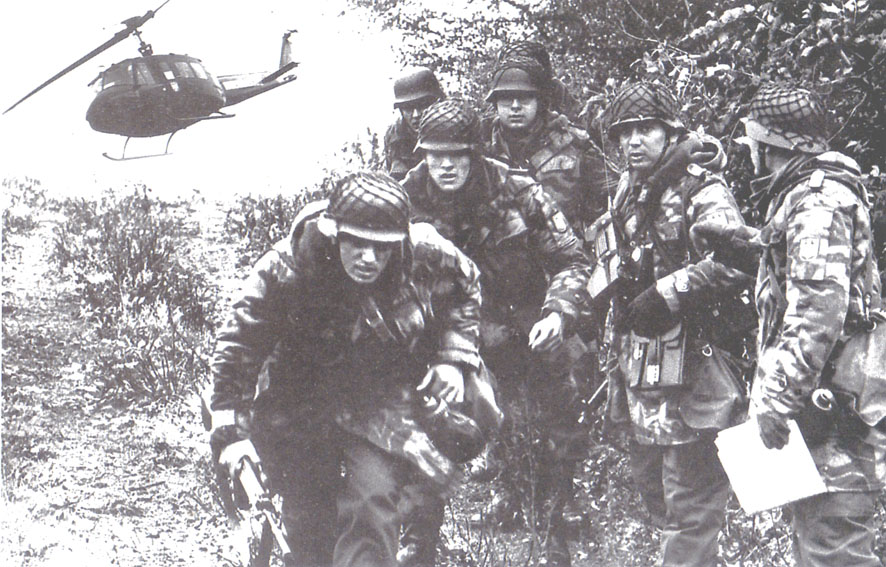 PzAbwG 101mm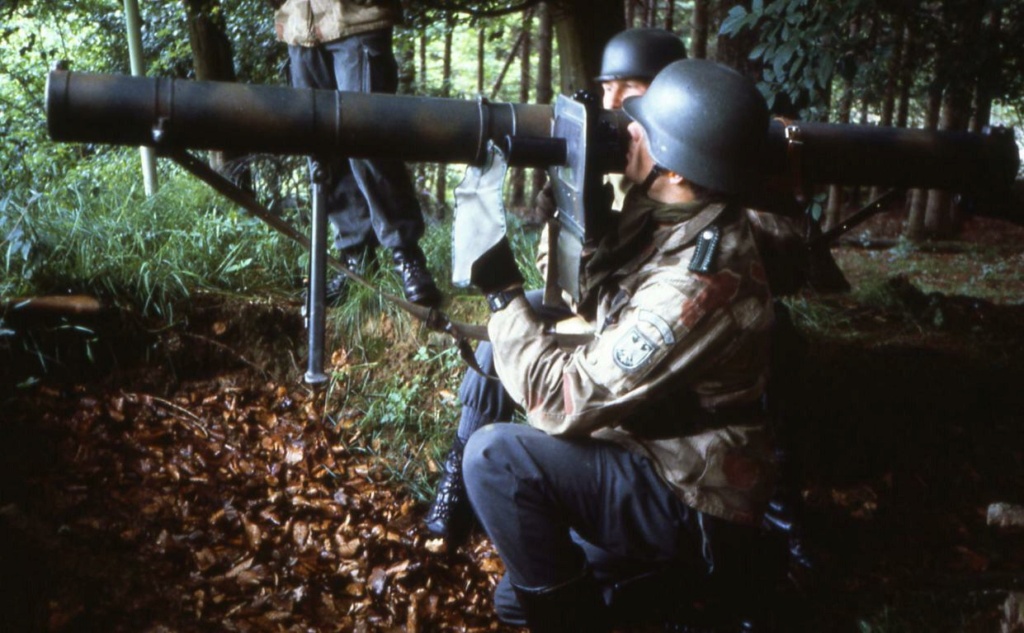 And ending with some older pics of special units, most of these should be GSG-9/Grenzschutzgruppe 9 with some regular Polizei teams mixed in.