Hi Guys.
Here is a WW1 Brodie, missing most of the rim ,the liner, chinstrap.
I got this beauty on Ebay,thinking it was WW2,on arrival to my surprise ( and with some research) discovered it from the Great war....bonus
The name painted on the front,is highly unlikely to be from this era,but there is a feint yellow triangle under the name,which showed up, when I carefully damped this area down.
Any ideas what regiment,would have had a Yellow triangle ( or possibly white,I guess )
on the front of these era lids.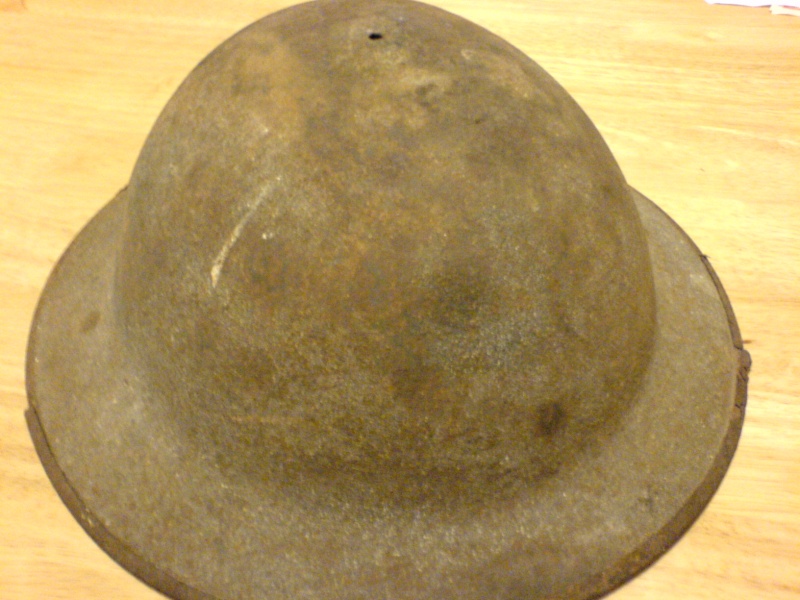 Any help with this would be great,thanks guy's in advance