June 30, 2010 was a non-working holiday in the Philippines for the 2010 Presidential inauguration of the newly elected President of the Philippines. And while most of our countrymen were either on their TV sets for this and others, came to personally witness the inaugural (some from far away provinces), Philip Co aka Camousarus picked me up very early morning at my apartment.
Our itinerary:
Mt. Samat in Bataan, Philippines
Subic Bay (Former US Pacific Naval Base)
Olongapo City
Clark AirBase (Former US Pacific Air Base)
THE JOURNEY
And off we go on an early morning ride.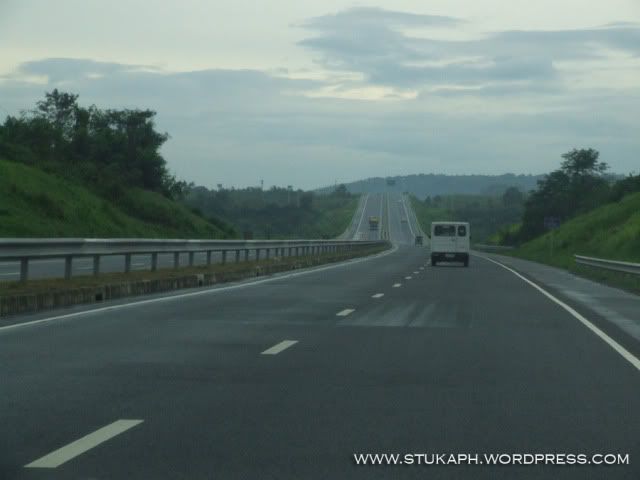 While Philip was driving, I enjoyed the sceneries: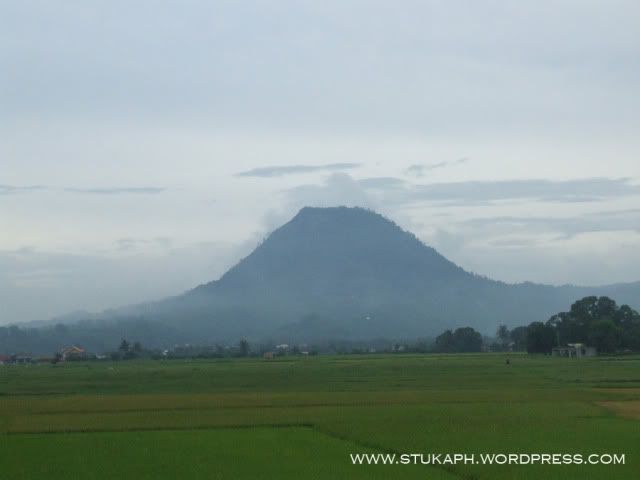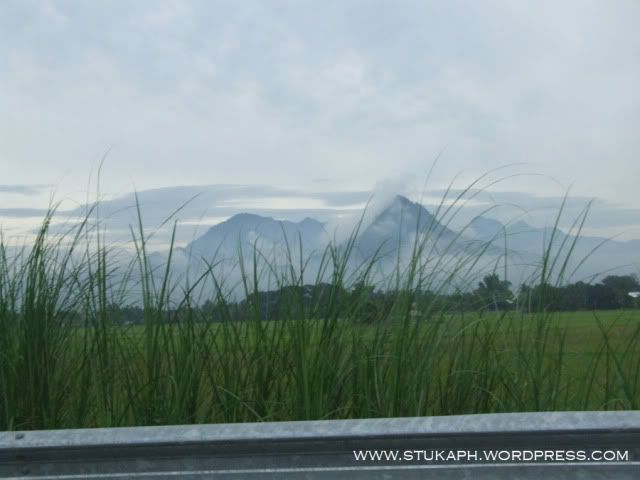 O dios mio!!! Wait….are we still in the Philippines??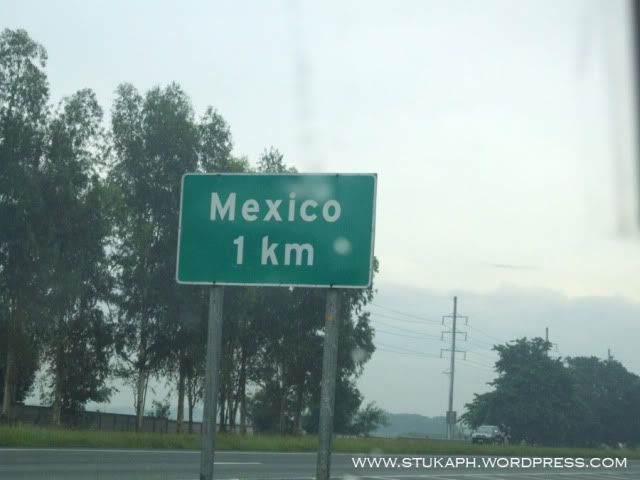 Must be a very bad dream due to lack of sleep watching late night World Cup's football!!
Decided to go for breakfast and really strong coffee!!
Breakfast
And strong coffee it was…waking us both especially Philip behind the wheel!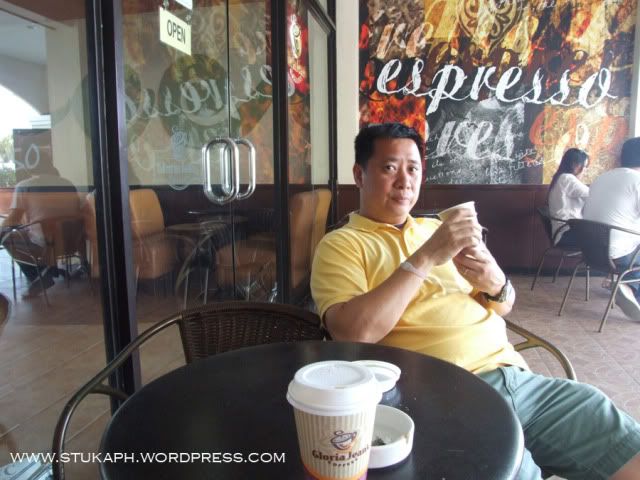 THE SHRINE
And finally, after traveling for hours and 190 kms away...we were in the town of Pilar, Bataan.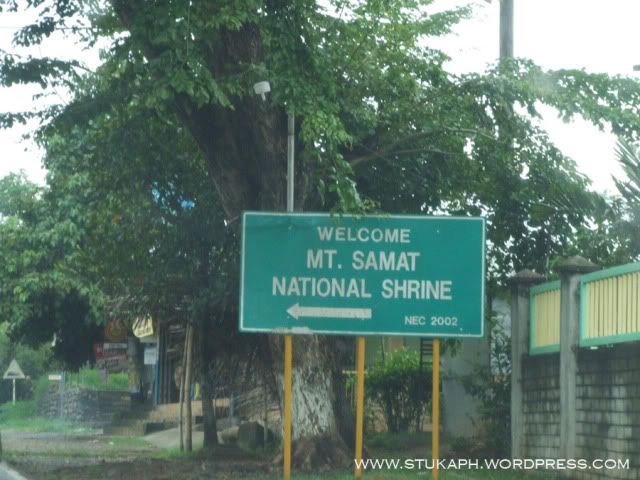 Few more kilometers up to Mt Samat on a nice pave road.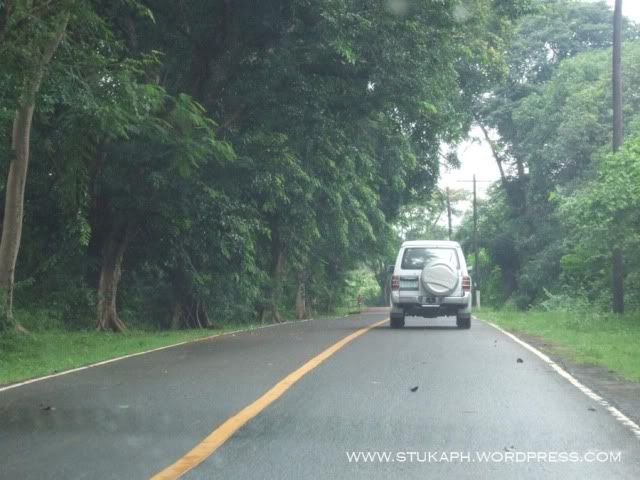 Entrance gate to the site of the
Dambana ng Kagitingan
or "Shrine of Valor".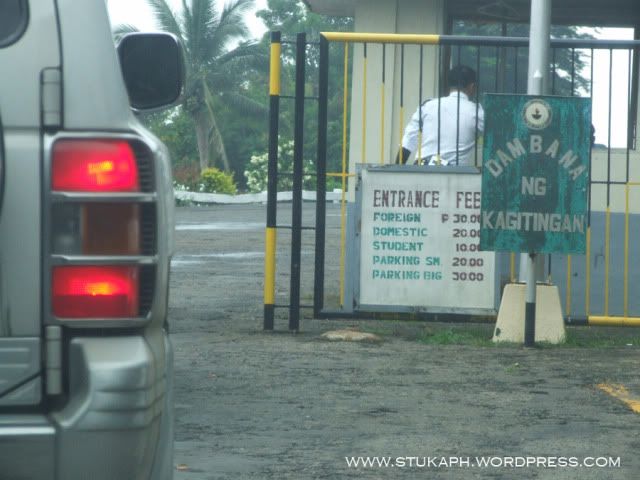 Bataan Cross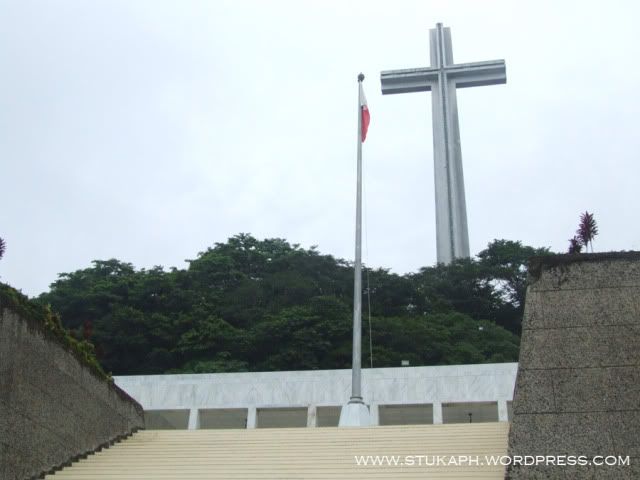 The Man!!!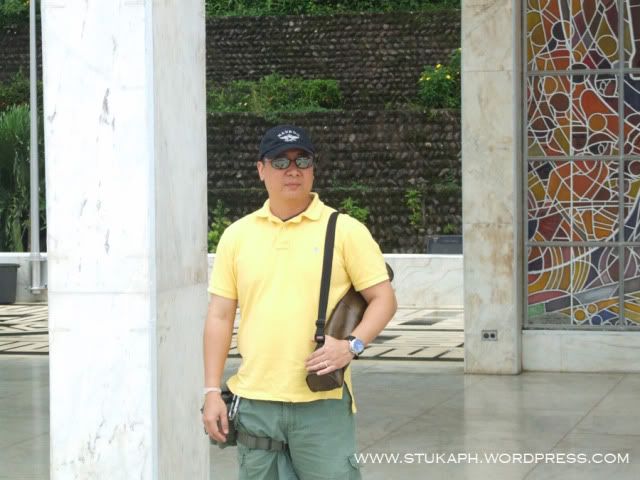 Battle of Bataan..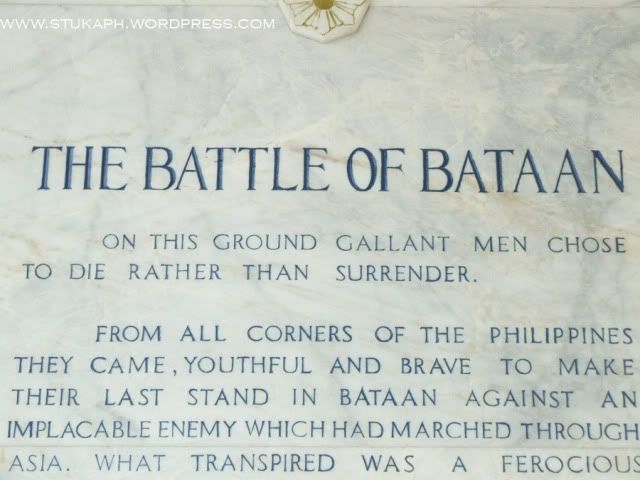 Take pride in the courage of our race…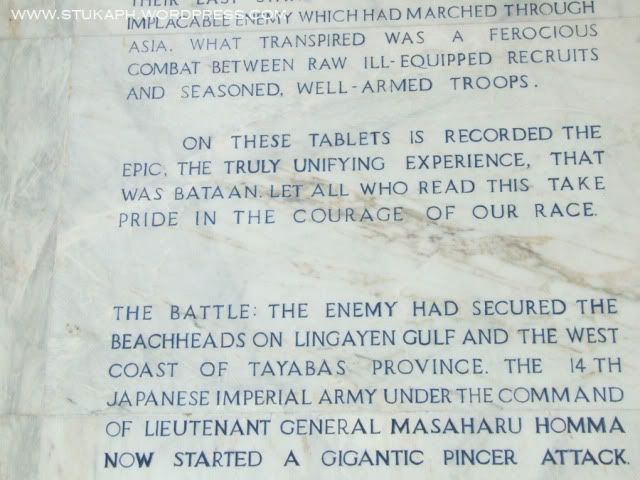 Indeed..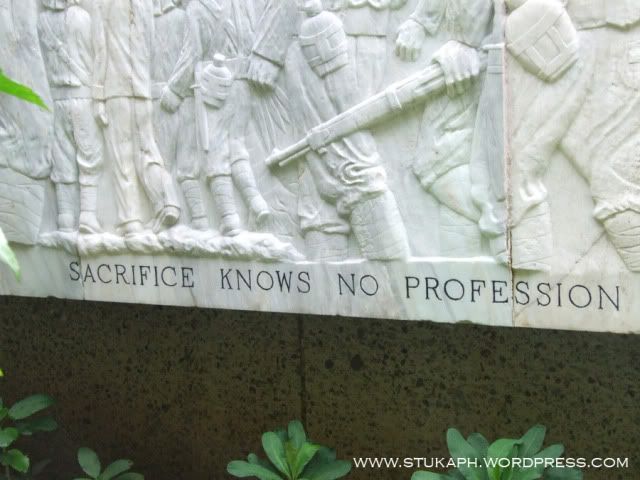 In memory of the defenders of Bataan
The Battling Bastards of Bataan; No Mama, No Papa, No Uncle Sam!!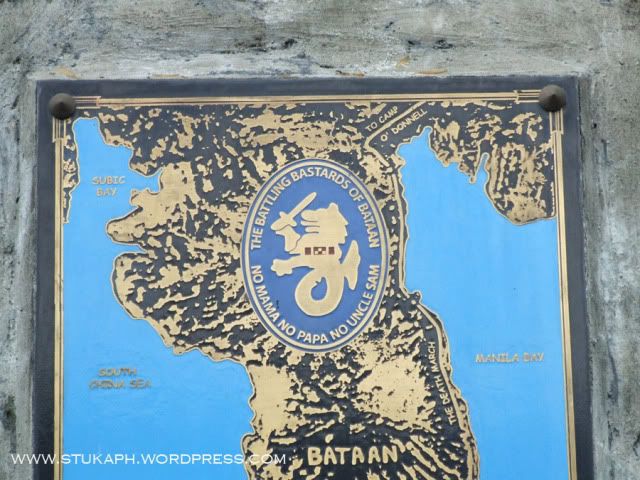 Undying Courage…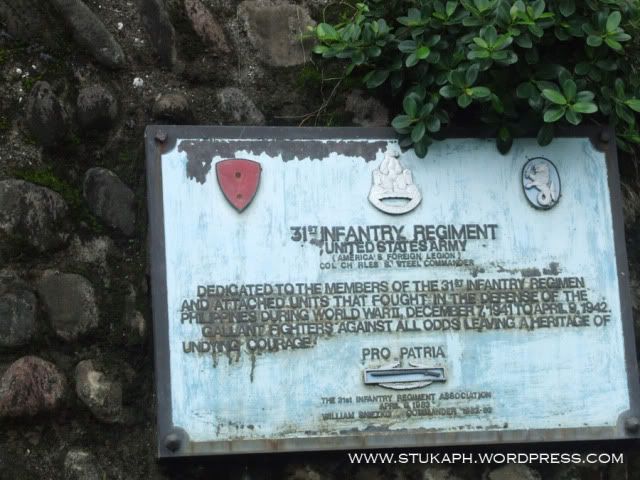 The Philippine Scouts was a military organization of the United States Army from 1901 to World War II. Made up of native Filipinos assigned to the US Army's Philippine Division.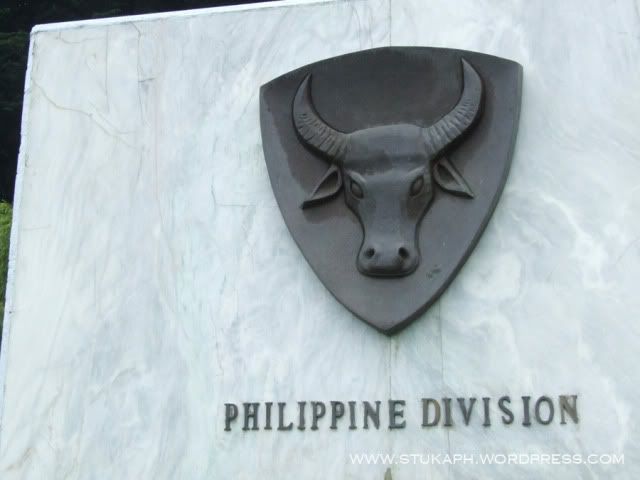 At the time of USAFFE's formation, the unit consisted of 22,532 troops, of which 11,972 were Philippine Scouts. Source: Wikipedia "Philippine Scouts and U.S. Army Forces in the Far East (USAFFE)"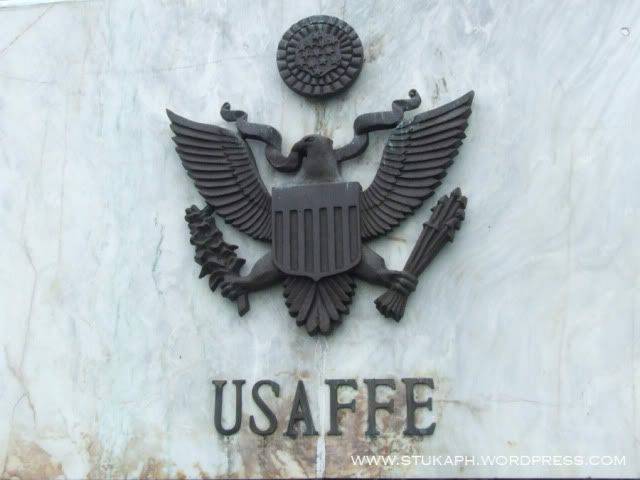 Along with the island fortress of Corregidor, Mount Samat was the site of the most vicious battle against the Japanese Imperial Army in 1942 during the Battle of Bataan.
Suffering heavy losses against the Japanese all over Luzon, Filipino and American soldiers retreated to Bataan Peninsula to regroup for a last valiant but futile stand. This retreat to Bataan is part of a United States strategy known as War Plan Orange.
The site of the War Plan Orange taken from atop the Bataan Cross….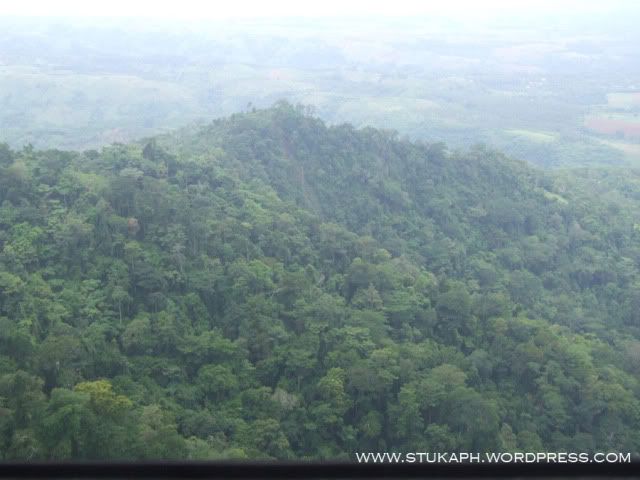 to be continued....