This are insignias from my collection.

The Armed Forces of the Russian Federation (Russian: Вооружё́нные Си́лы Росси́йской Федера́ции Transliteration: Voruzhonnije Síly Rossíyskoj Federátsii) are the military services of Russia, established after the break-up of the Soviet Union. On 7 May 1992 Boris Yeltsin signed a decree establishing the Russian Ministry of Defence and placing all Soviet Armed Forces troops on the territory of the RSFSR under Russian Federation control. The Supree Commander of the Armed Forces is the President of the Russian. Although the Russian army was formed in 1991, Russian military dates its roots back to the times of the Kievan Rus'. Currently the Russian army employs about 1,100,000 Regular troops and about another 1,000,000 Reserve troops. Russia is one of the few countries that has an fully indigenous arms industry, producing its own military equipment.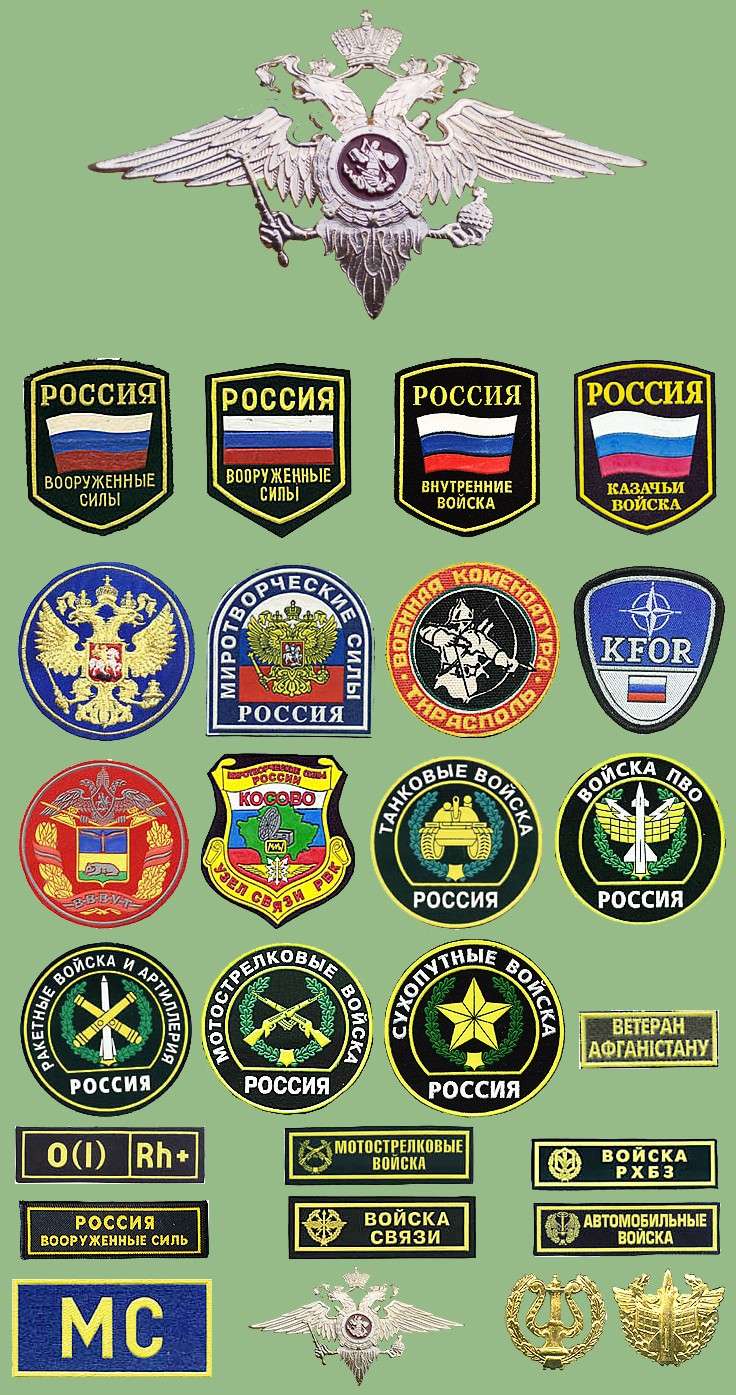 The Russian Ground Forces (Russian: Сухопутные войска Российской Федерации, tr.: Suhopútnuiye voyská Rosseeyskoy Federácii) are the land forces of the Russian Federation, formed from parts of the Soviet Army in 1992. The formation of these forces posed economic challenges after the collapse of the Soviet Union, and required reforms to professionalize the force during the transition. While the Russian Ground Forces in their present form are only about twenty years old, Russian officers trace their antecedents' history through the Imperial Russian era back to the time of Kievan Rus'. Since 1992, the Ground Forces have withdrawn many thousands of troops from former Soviet garrisons abroad, while remaining extensively committed to the Chechen Wars, peacekeeping, and other operations in the Soviet successor states (what is known in Russia as the "hear abroad"). The most recent clash was the 2008 South Ossetia war with Georgian forces.