This Swedish helmet was created in the 1920's and used throughout WWII. It was later replaced with the M26 helmet which was a simplified version of the M21.
The helmet features two decals of the Swedish crest on the left and right sides. There is also a metal version of the crest on the front of the helmet.
The liner is a standard leather three pad system. Looks like some sort of stock/sorting number was written on the liner.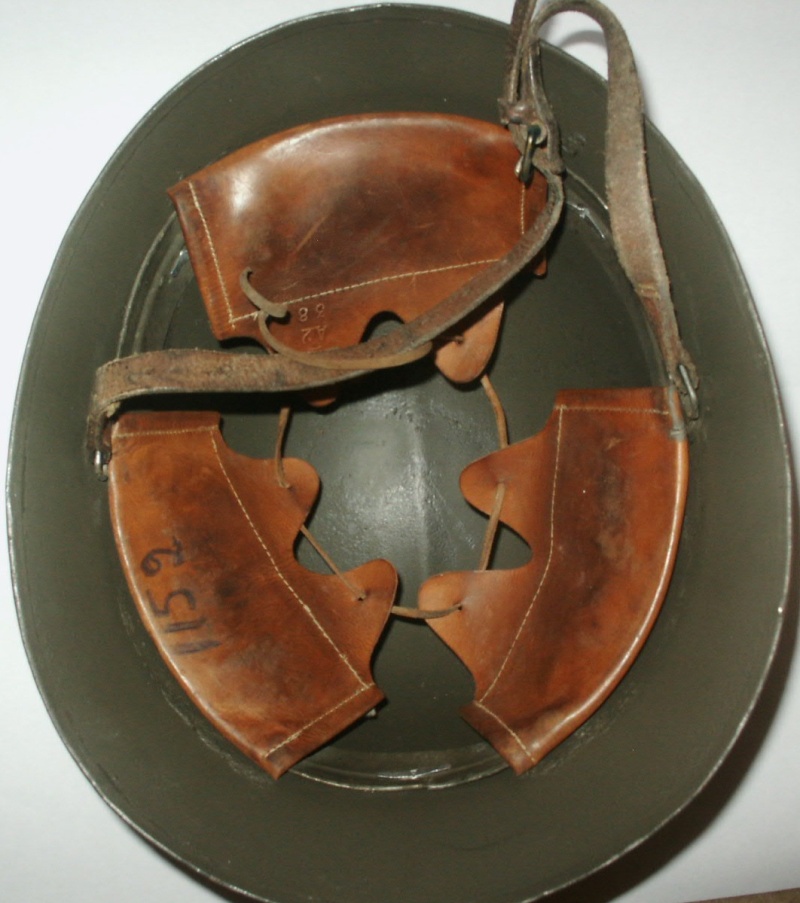 These used to be quite common on the surplus market.