Some Norwegian Army patches. First some of the ones from 1955: 12th Combined Rgt, 1st Div, Troms Land Defence, Finnmark Land Defence, Alta Bn (two variations) and Varanger Bn.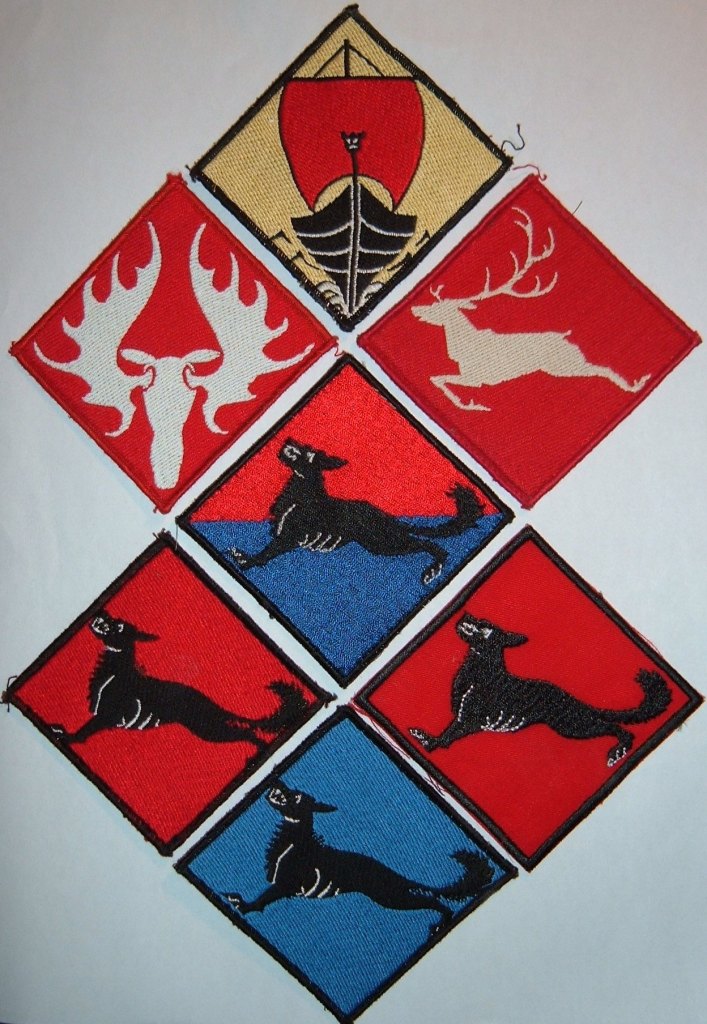 Some of the patches that replaced the older ones in 1983: 5th Defence District, 5th Bde, Southern Bde, 4th Defence District, 6th Defence District and 6th Bde.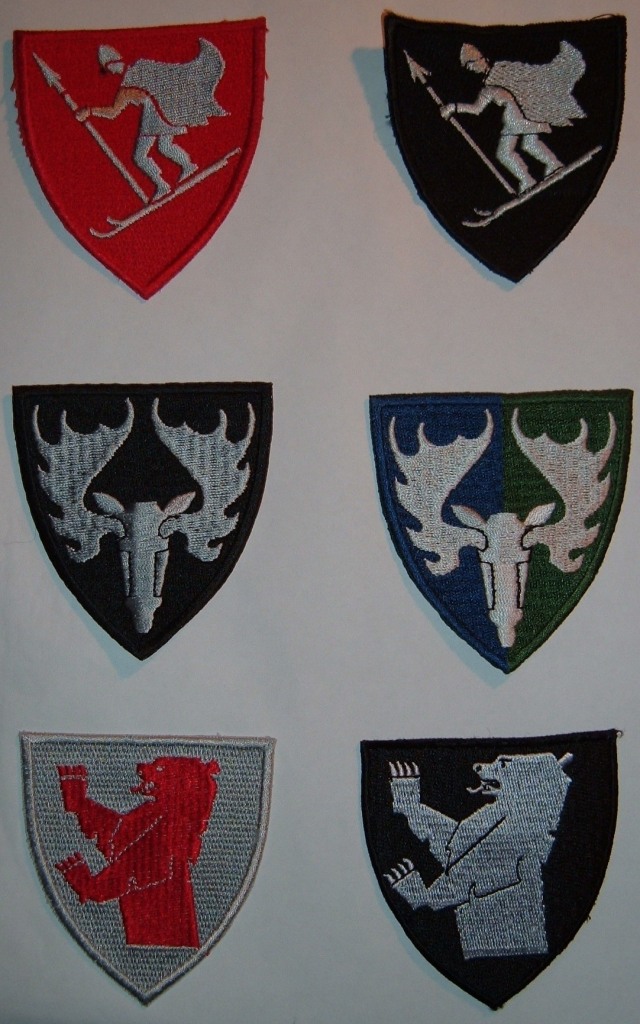 Some of the current ones, these come in three different variations: Armored Bn and 4th Armored Cav Asslt Sqn.