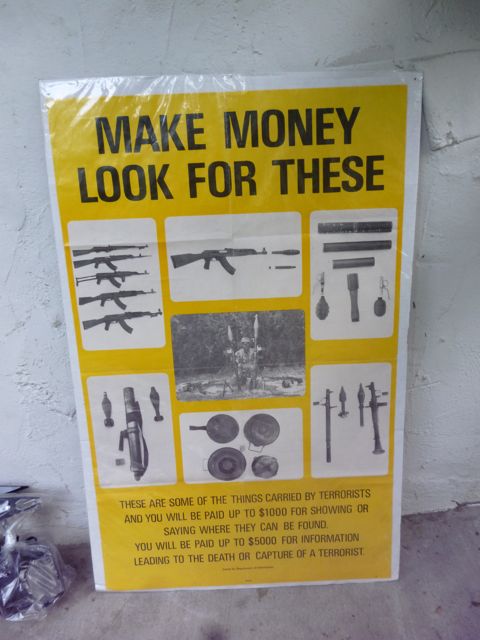 This poster forms the center piece of the Rhodesian display at Londons Imperial War Museum .
It was brought back by an X SOG man along with some other pieces of paperwork.
Its a large poster , and I know of no others ,
Only mine and the IWM one.
A nice terr piece of history .
enjoy
owen