This is one of my newest uniform acqusitions. It is a badged PEruvian Guardia Civil Policia Aerea uniform. The uniform is of South Korean origin and has a Samsung tag sewn into the bottom part of the shirt. It also has F.A.P. collar devices and two pins on the chest. I have identified the one pin as being a pin awarded/given to the soldier for his participation in Operation Snowcap. I belive this uniform dates from the 1987 -1989 time period.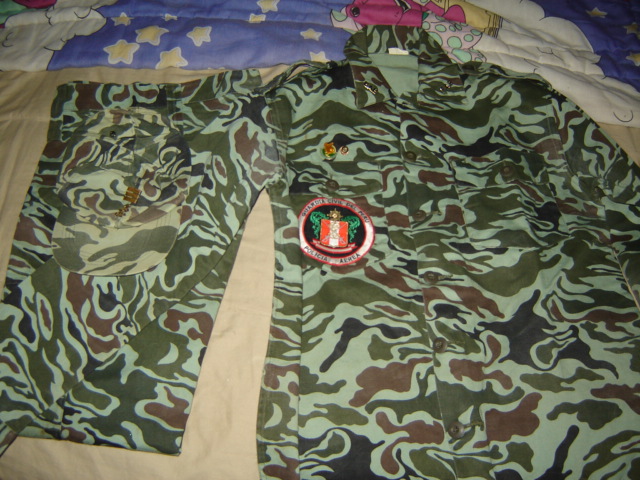 Picture of the pocket patch.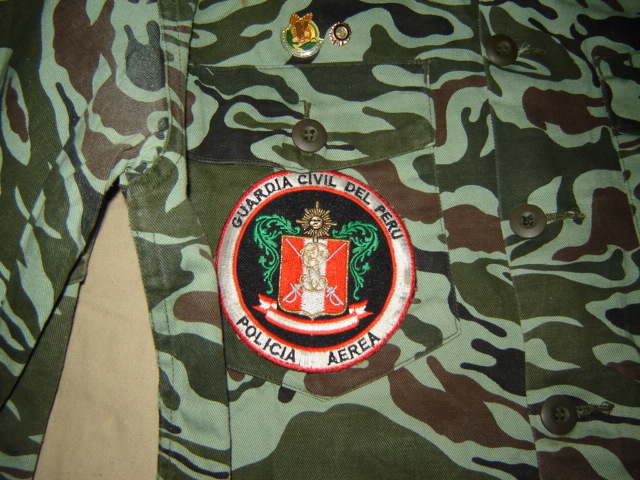 Picture of chest pins.