I was finally able to find a modified black BDU for my collection. This one was used by a member of SEAL Team 4 during the Drug Wars in Central America and South America back in the 90's.

It may not be exciting to the majority of the forum, but it was something I've been after for quite some time. Best part....it didn't break the bank I have been trying to do some research on the Drug Wars down south, but can't find much information. I do know that the SEALs did a lot of training of counter-terrrorist and counter-narcotic military/police forces.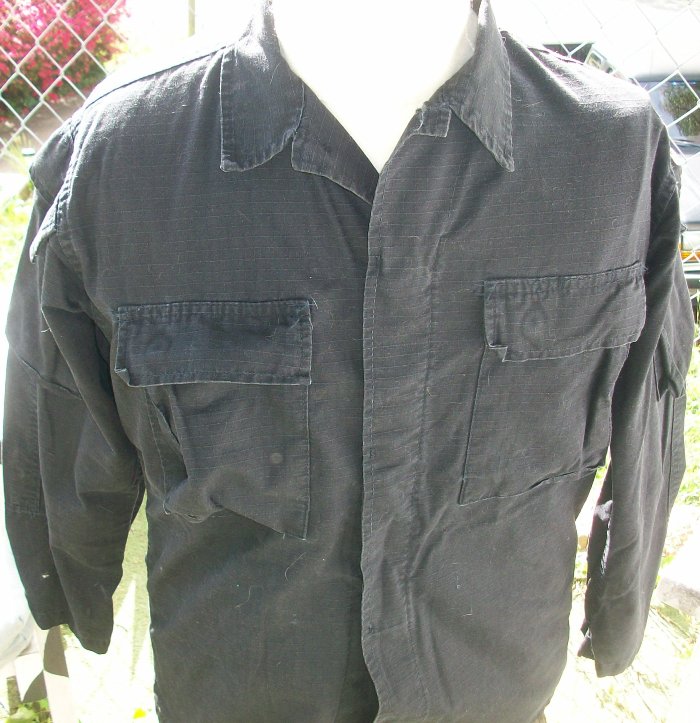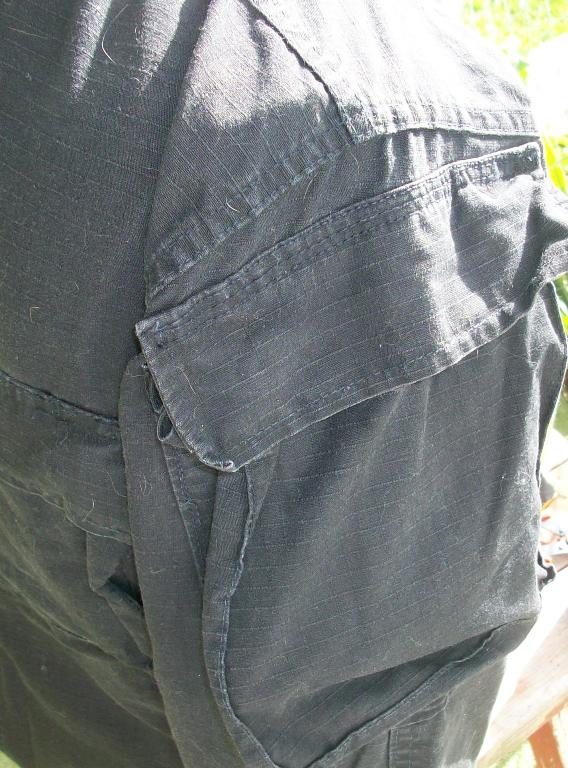 The pants are a little more faded than the jacket, which is to be expected.