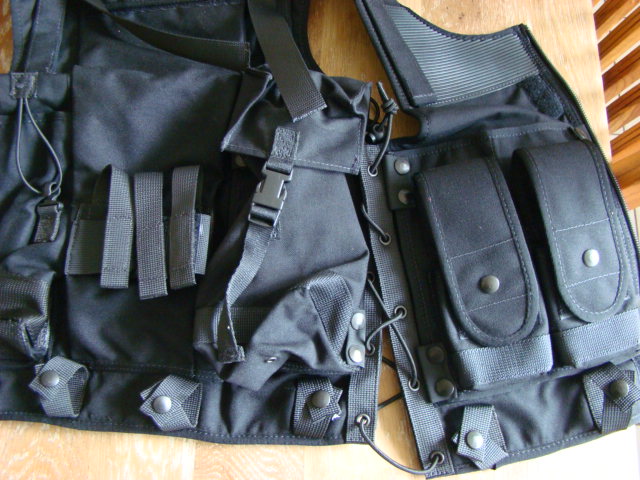 I found a NEW in plastic SF counter terorism vest used with the Dutch KCT
The items on the vest are .
front left front right panel
Back panel.
Front right contains 2 pouches c8
2 straps for ??? and a rubberized shoulder.
Front left panel contains room for 1 flashbang.3 glock pouches.12 shotgun shells.
Back panel radio pouche camelbag pouche and a uni pouche large.
All the plastic bags are labels KCT....item and nsn.
All items are also labeld.
I like it alot.
jeroen from holland