I recently picked this Afghan body armor recently. It seems to be a similar version to what Tom posted in the linked thread. Look at post number 72.

Link: http://oefoif.forumotion.net/t3260p60-us-use-of-afghan-equipment#31720

My version is a little different, as mine doesn't have a built in holster. Mine has places for a radio, six AK magazines, four pistol magazines, and an admin pouch.

Seeing this vest has places for four pistol magazines and no holster, it would stand to reason the individual would wear a drop leg holster.

This vest is heavily used and has places for soft armor, but no provision for any plates.

Does anyone have pictures of this vest in use in Afghanistan?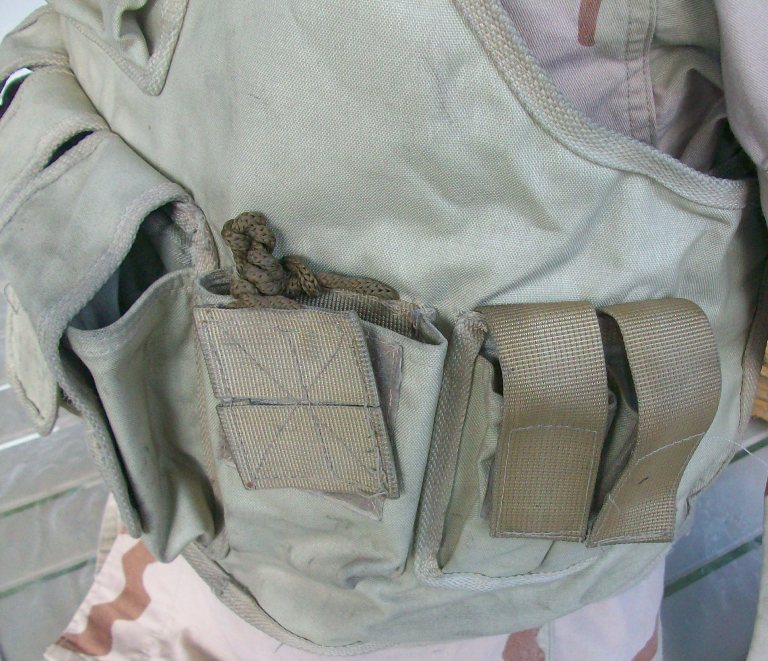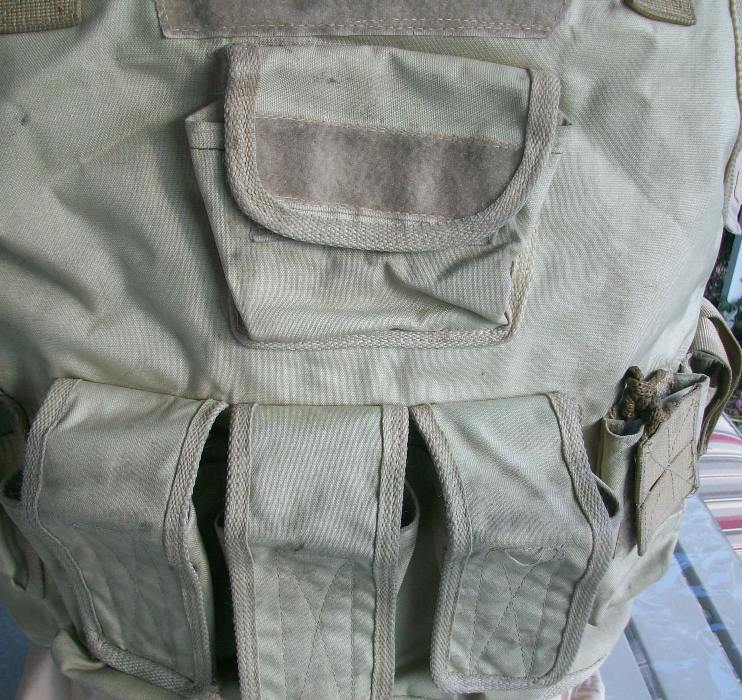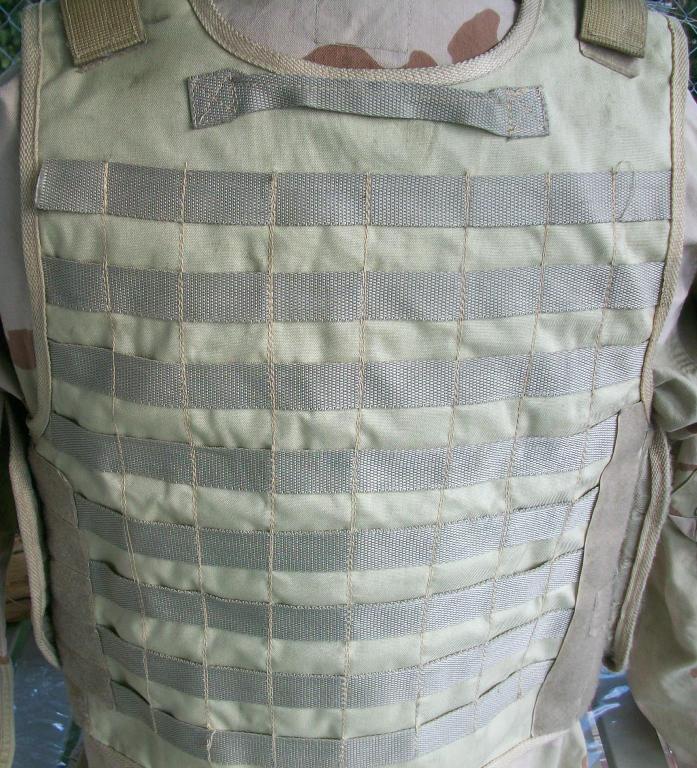 Last edited by nkomo on Sat Feb 16, 2013 7:20 pm; edited 1 time in total