I though that I'll put up a thread where to post patches and insignia (other than para since there is thread already).
Velcro patch on the left acquired from active duty soldier and was used on training event.
The patch on the right is not authorized and made by a local company. It's training branch insignia.
Then something else I found. This is a beret that we made when the service for us was over. In my case (at that time) it was 240 days.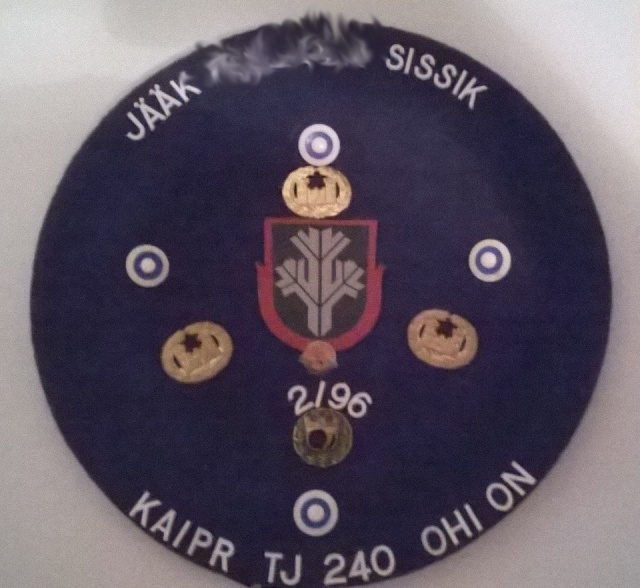 The training branch insignia in the middle is colorized and I wore that on my grey uniform which was used on leaves and parades. The insignia which has a castle inside branches with leaves is of Kainuun Prikaati where I served (Brigade). The round ones are Kokardi from my head wear and the one which is directly under the training branch insignia is metal pin of your shooter class. All is clued or pinned to a green beret which we did not wear. There is also a small pin which I got when we participated on a fundraiser for veterans.