I was going through my collection and found these I have never seemed to find out what these two things were maybe someone here can help
I bought this jacket in Silver City, New Mexico a few years back and never really found out exactly what it was. My guess was some sort of faded M81 shirt but the strange thing is the thread that held the patches and name tape is red. Heres the pic: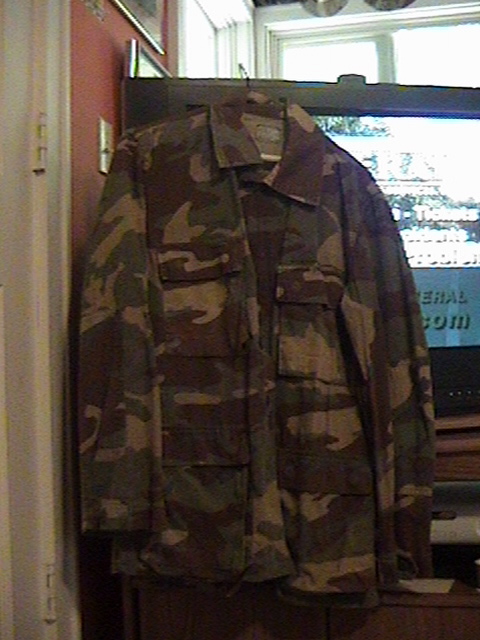 Second here's a weird patch I bought awhile ago, I have absolutely no idea what it is but the back looks like some kind of leather or rawhide.