Gear Help

nkomo

ADMIN





Name

: Arch


Location

: Kentucky, USA


Registration date :

2009-02-13


Number of posts

: 3201


_________________
Always looking for Central American militaria 1965 to 1991. Especially items relating to Coronel Velasquez El Salvador Armed Forces

nkomo

ADMIN





Name

: Arch


Location

: Kentucky, USA


Registration date :

2009-02-13


Number of posts

: 3201


_________________
Always looking for Central American militaria 1965 to 1991. Especially items relating to Coronel Velasquez El Salvador Armed Forces

jeva

Sergeant





Location

: Holland


Registration date :

2010-01-15


Number of posts

: 259

here in holland there is a complete 1 for sale on the local ebay Named marktplaats.
I can ask what the guy wants for it.

jeroen

nkomo

ADMIN





Name

: Arch


Location

: Kentucky, USA


Registration date :

2009-02-13


Number of posts

: 3201

jeva wrote:here in holland there is a complete 1 for sale on the local ebay Named marktplaats.
I can ask what the guy wants for it.

jeroen
I really just need the straps. I have four BHI Commando rigs already.

I am afraid the shipping to the US for the item would be astronomical. Thanks though!

_________________
Always looking for Central American militaria 1965 to 1991. Especially items relating to Coronel Velasquez El Salvador Armed Forces

nkomo

ADMIN





Name

: Arch


Location

: Kentucky, USA


Registration date :

2009-02-13


Number of posts

: 3201

Jeva,
Not sure getting the BHI Commando straps are going to do me much good. I'm really beginning to question exactly what kind of fastening strap this vest had. I am thinking it may have been a specially designed system for/by the guy.

Here is what a fairly standard BHI Commando strap system looks like: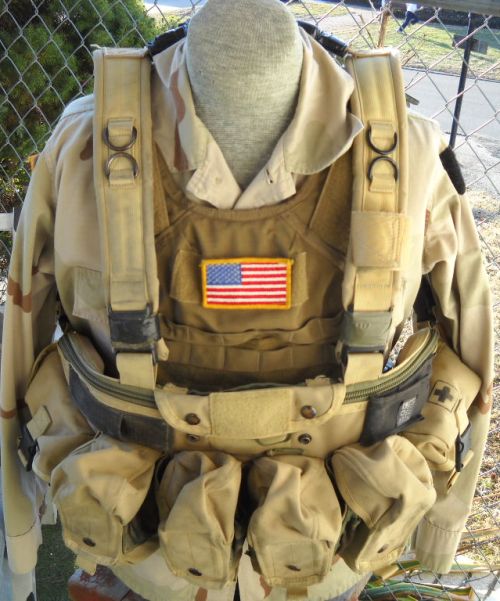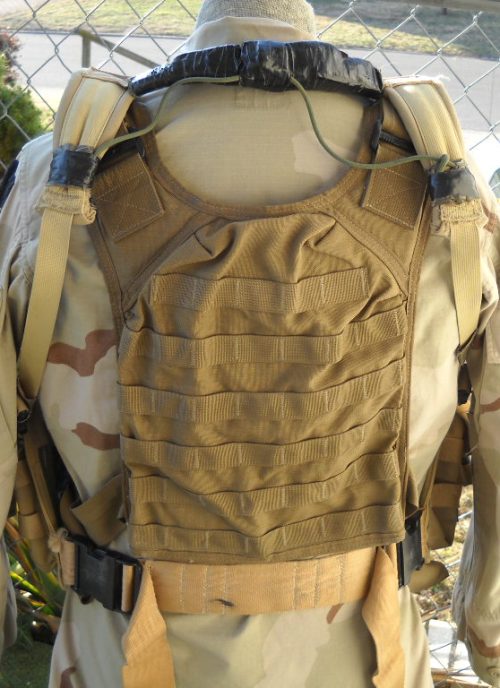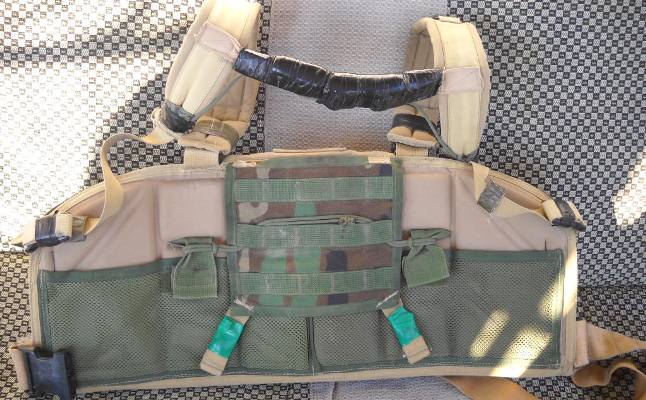 It almost looks like the sprayed chest rig was meant to be worn on a specefic type of vest. Any clues as to what vest? If it helps, this vest came from one of the SEAL teams in California.

_________________
Always looking for Central American militaria 1965 to 1991. Especially items relating to Coronel Velasquez El Salvador Armed Forces