hi guys,
I was browsing thru ebay last night and came across this auction...
guy is asking quite a bit for the smock, he claims to be rhodesian, i spoke to him and he was nice and gave me an explanation...
http://www.ebay.com/itm/171675318504?_trksid=p2055119.m1438.l2649&ssPageName=STRK%3AMEBIDX%3AIT
WW2 RHODESIAN CAMO DENISON SMOCK- RARE CAMO-RHODESIAN ARMY-BRITISH ARMY-NAMED !
here is a couple of pics of his smock...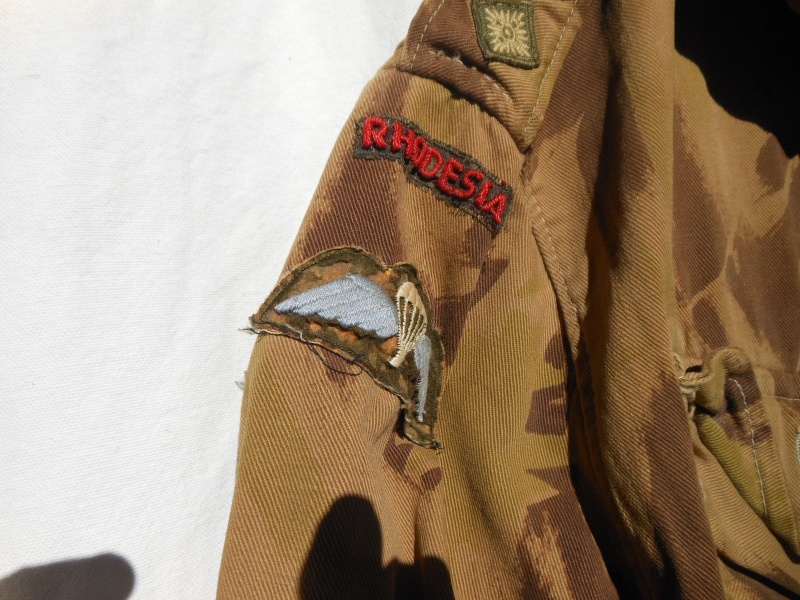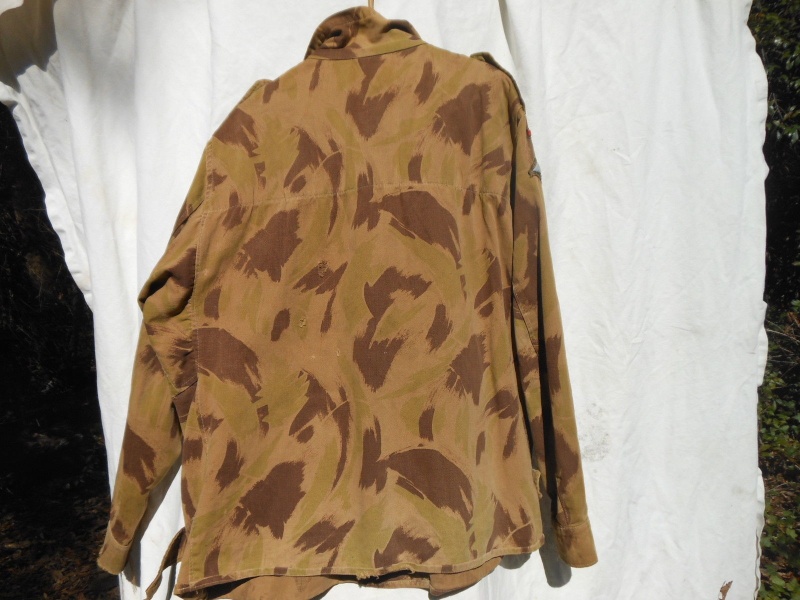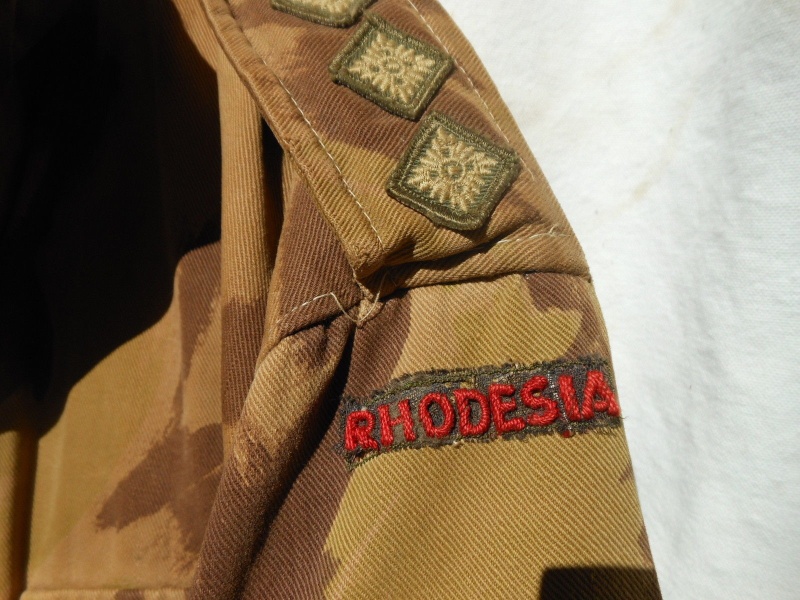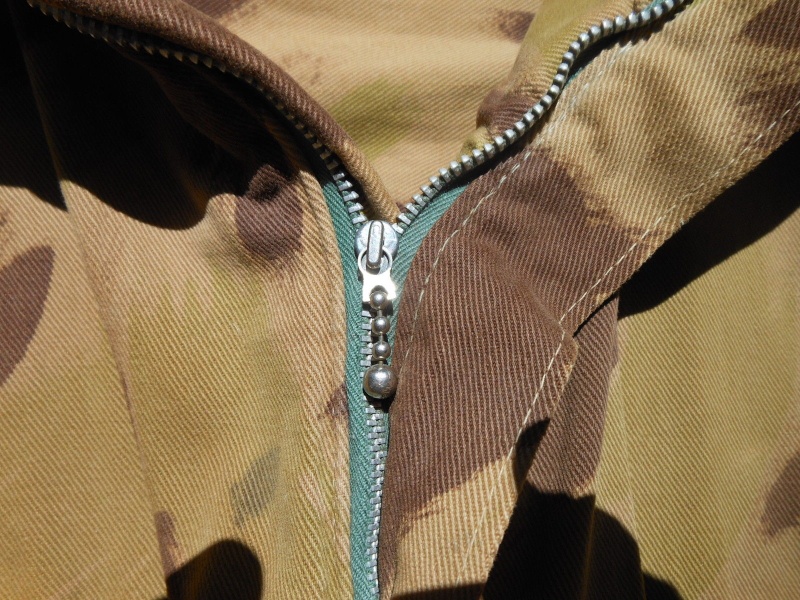 and here is his message to me...
"I am the main contributor to TIGER PATTERNS, and the founder of VMX-1, the oldest piece of tiger ever seen to this day(1957). I had WORLD CAMOFLAGE UNIFORMS in 70s-80s-90s in SHOTGUN NEWS. Collecting since '67.Very little I havn't seen. I sold mint-new Rhod uniforms by the boxload back in the 80s,and everything you could dream of. Very glad to see another smock.Pretty simple; Rhod old-style rocker tabs are what ID this to start and old pips,and wings.Look up the guys name-serial number is right there,no brainer really. Got this from an old ww2 vet who told me it was ww2,acted like it was no big deal,$75.Upon serious inspection, really something about it. It is a Denison for sure.Rank pips,wings,rocker tabs are correct to the period , and we know the Rhod contribution to Britain in ww2. Was hoping someone would have one and more info, but at least we have the guys name and serial number,wich may not be enough either. Sure looks right though. Look at my other stuff too,some great Rhod stuff like my HALO suit and silver bar,etc.  Keep in touch, and send me some pics of yours here,best. A Roy"
now has anyone ever heard, or seeing anything like it? Can this really be rhodesian? the smock cut is definitely british and the quality resembles other military smock...
Now this smock is not as unique as he is claiming, i know Vonstuck has one and i have another... Ours are a lot newer than his, actually they are in mint condition...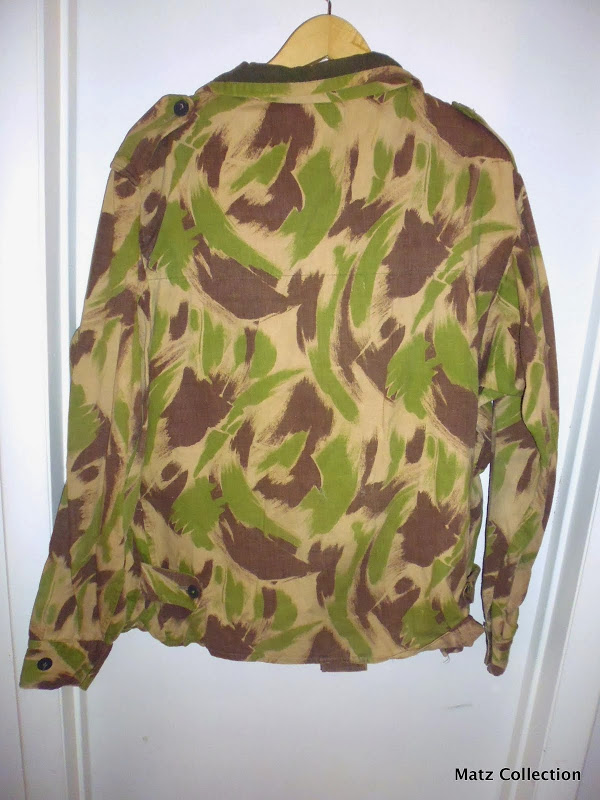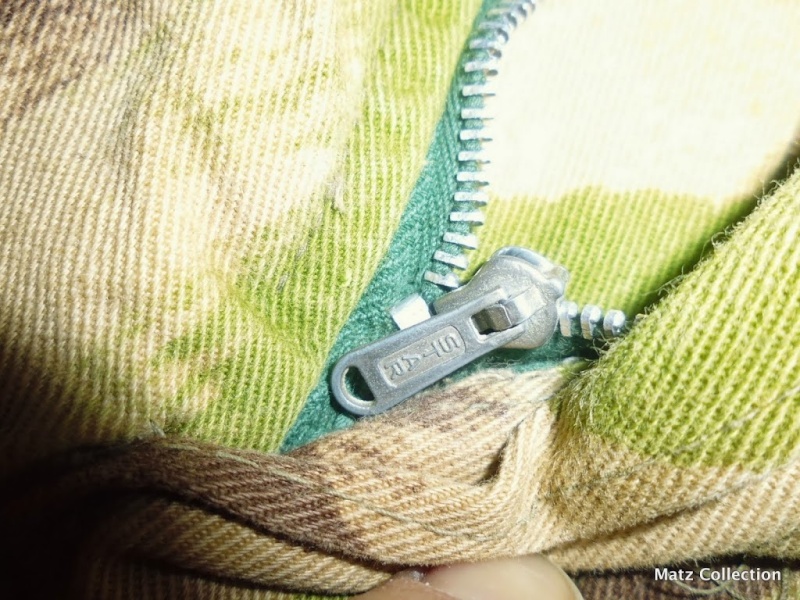 Any thoughts or comments would be appreciated... Im starting to think this is not a commercial smock after all, although not WW2, maybe it was trialed, or supplied to really small units of the british army serving in africa, or rhodesian army during 60's or 70's...
thanks in advance