Hi everyone,
I think items from Venezuela have become quite rare and hard to get, so I decided to share my items with you, I hope you like them!
Here are two of my Venezuelan uniforms, aswell as some individual patches etc.
The first one is a US BDU style camouflage uniform which was introduced in 1994 and replaced the earlier leaf style pattern. In 2005 Chavez decided to drop these uniforms and issued a plain olive BDU style uniform, called the 'Patriota', as seen below. The Paratroopers of the 42nd Brigade (probably because Chavez served in that unit), aswell as some other special units though were allowed to keep their camouflage BDUs.
The assault vest also seen in the first photograph is designed to hold 3 magazines for the AK103 rifle. It also has a detachable holster for either a Glock 17 or a Browning High Power pistol & a spare magazine. It also features two large inner pockets and a backpack, similar to the US style buttpack can be attached to its back.
I will add the correct patches to the camouflage uniform as soon as I got them!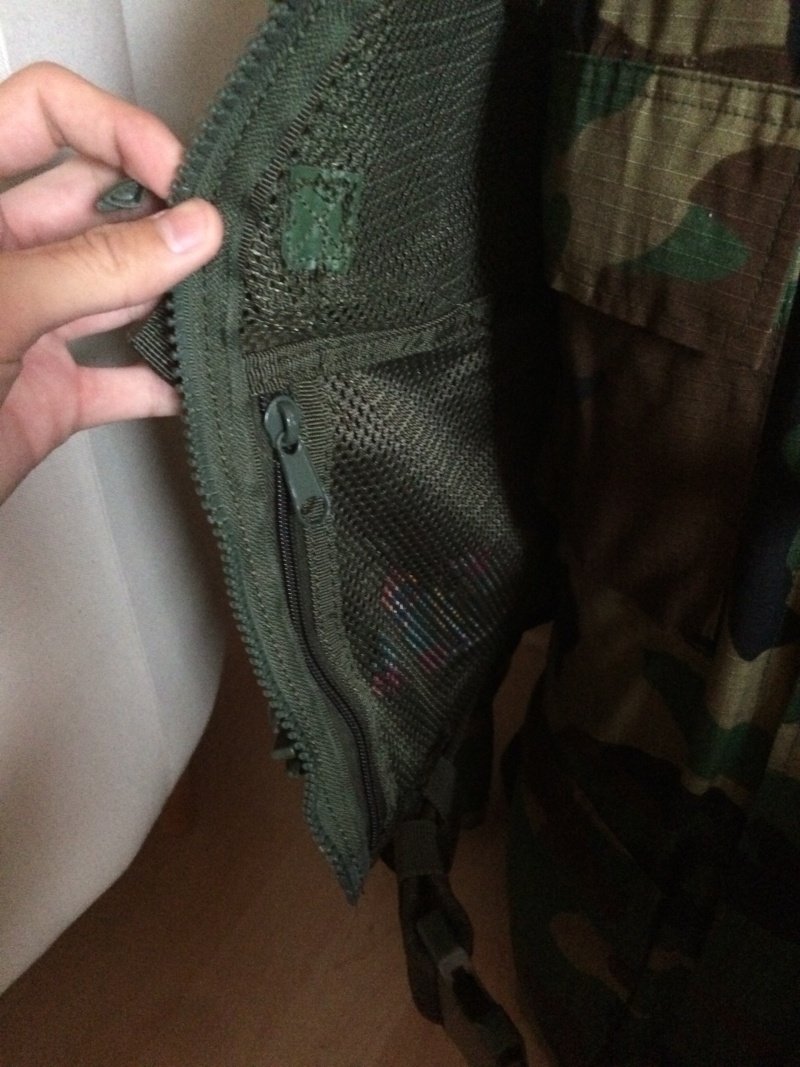 'Uniforme Patriota'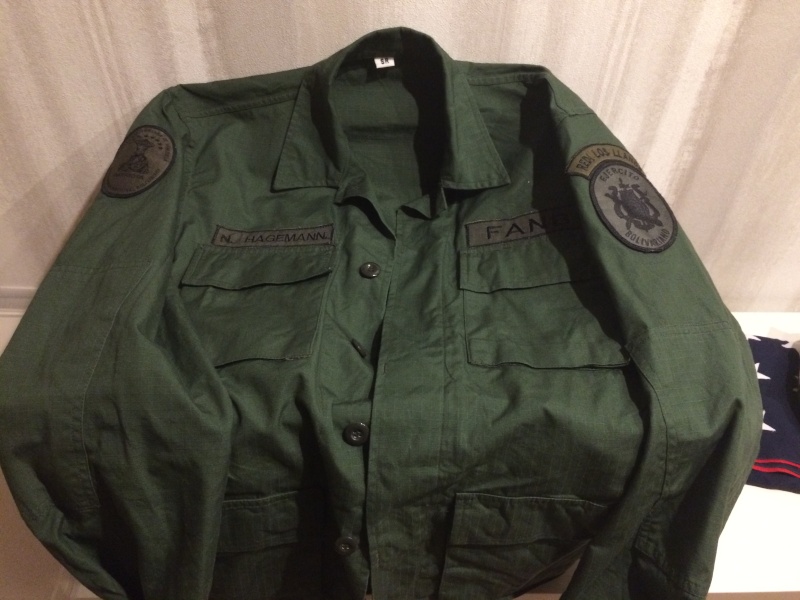 The top left patch 'Ejercito Bolivariano' is the full colour patch of the one on the left sleeve of the 'Patriota' uniform as pictured above. This coloured version is worn for ceremonial services and things like that.
The camouflaged patches are worn mainly by paratroopers and are of more recent issue. Before these came out, the regular green patches were worn.
The medal on the right is a National Guard's medal, to commemorate the National Guard's anniversary on the 4th of August.
The postcard is a christmas card from the Caracas Military Academy.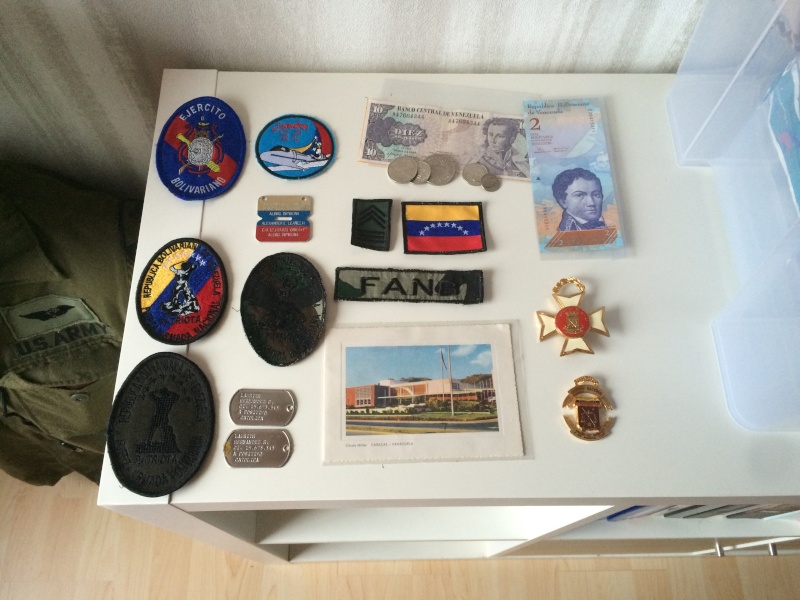 I will add more Venezuelan items to this thread as soon as I can, incase you like to see them. I'm also always looking for new stuff, especially uniforms worn during the 1992 coup.
Kind regards
Nils (tanker2nd)