Found this one this week and bought it because I have not seen Desert Marpat blouses without the usual  large embroidered EGA on the left breast  pocket.
Can only assume it was issued to USN personnel ; no Marine would wear the blouse without the  EGA.
The tags are normal MCCUU tags and remain crispy.  The pattern does include small EGA logos.
As far as I know USN personnel attached to USMC units usually wear the exact same blouses as the Marines so I am wondering if this is  perhaps due to  new uniform regulations .
Any info is welcome..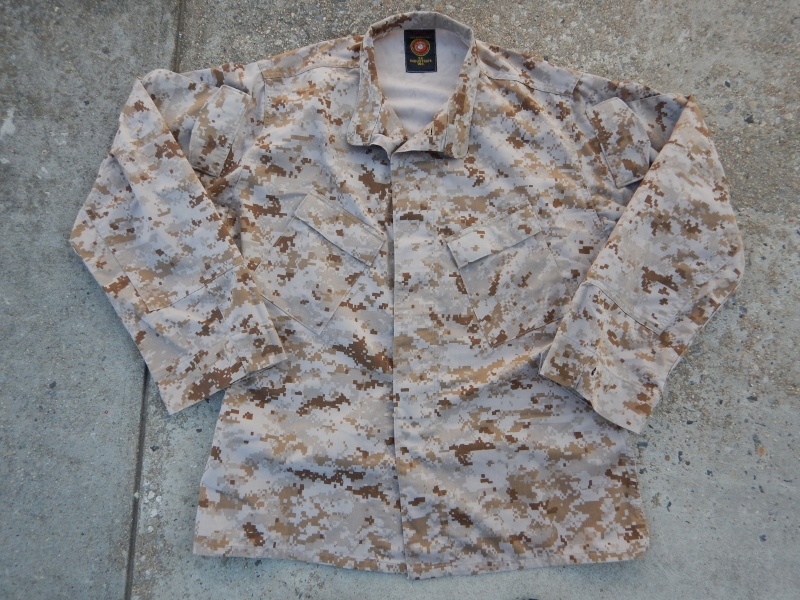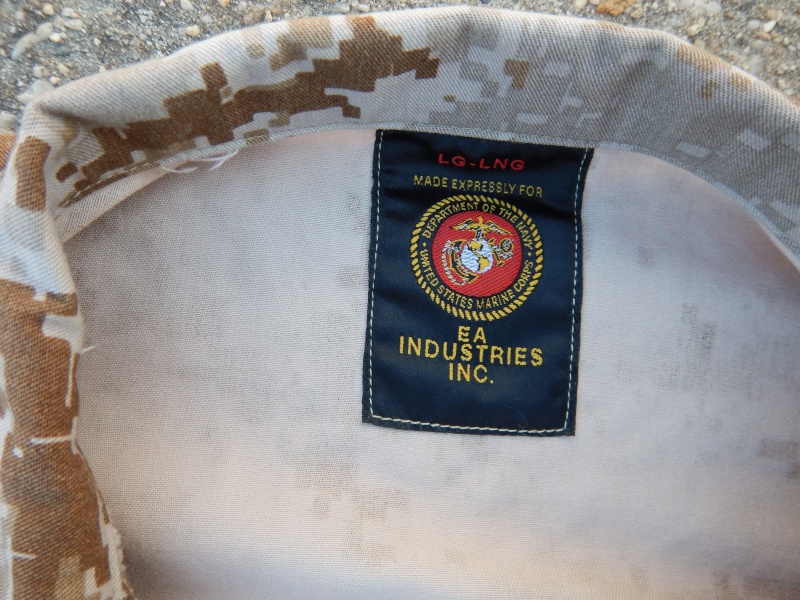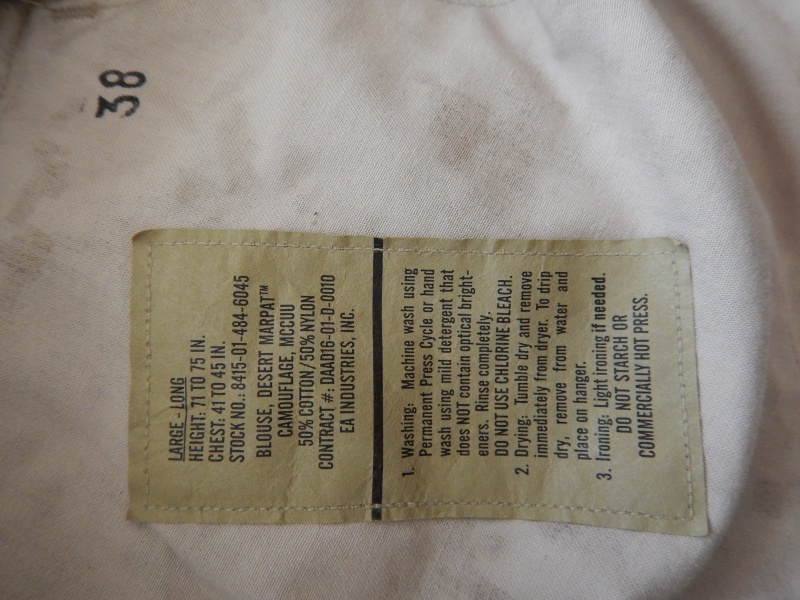 S