For the past few years, I have focused my collecting on the webbing and field kit of NATO armies from the Cold War period. I remember that some of this stuff was plentiful in surplus stores when I was a boy in the 1980s, but I was not paying close attention then, and a lot of this material is still not widely collected or carefully studied. It is especially interesting, however, to reconstruct the evolution of material used by the smaller NATO countries. In most cases, one can trace the origins of designs to either American or British influences.
In this thread, I will document the clothing and personal equipment that was typically issued to Dutch soldiers during the 1960s and 1970s. In Dutch (which I do not speak, but can read up to a point), this is usually referred to as 'PSU': Persoonlijke Standaard Uitrusting. The soldier's kit was packed in his plunjebaal (duffel bag). When the new DPM uniforms and equipment were about to be issued to the Dutch forces in the early 1990s, it was no longer required for reservists to turn in their old olive drab clothing and equipment when they left service, so it appears that lots of the pre-1993 kit is left behind in attics or barns across the Netherlands.
I recently purchased, through a friend in the Netherlands, the entire contents of a typical plunjebaal from a man who had served with the Korps Mobiele Colonnes (KMC), probably about 1970. Of course, there are some items that are missing, but the following series of photographs (to which I will add gradually as time permits) shows everything exactly as it was found (and not necessarily as the collector might wish it to be).
To begin, the M53 helmet. The stamp on the steel shell is imperfect, but it looks like an early Verblifa shell. The liner is a very clean example of a well-marked Schuberth, dated 1968.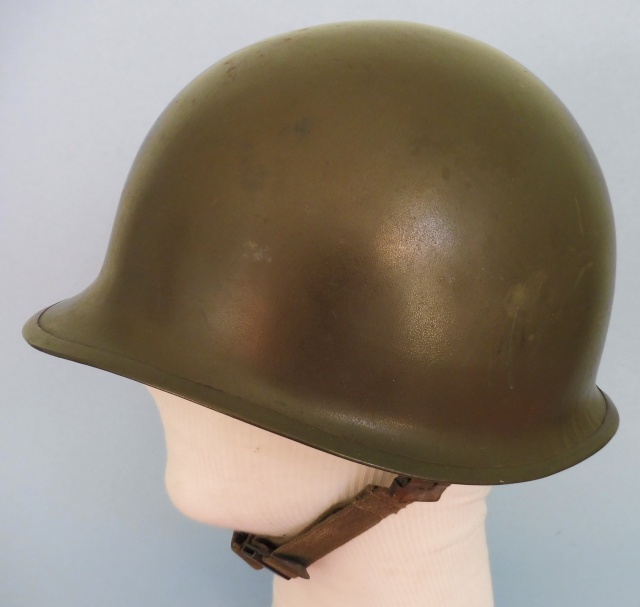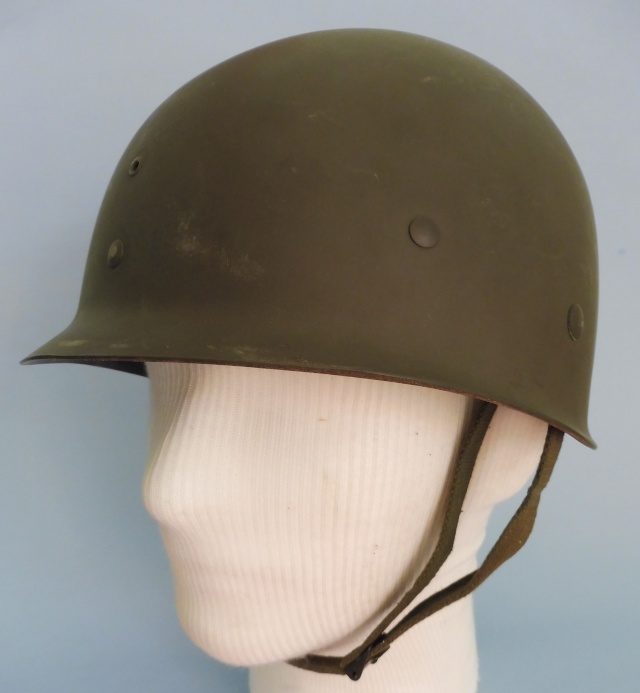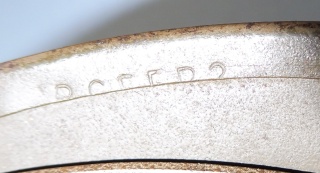 This appears to be the standard Dutch-made helmet net.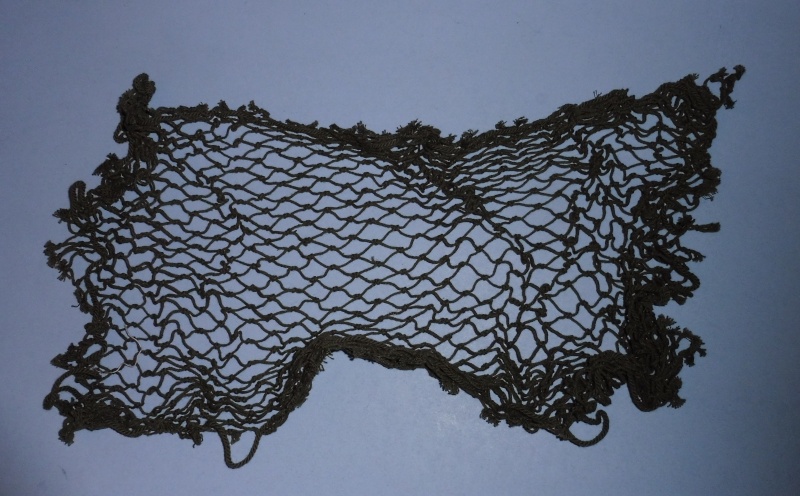 Last edited by Wolverine on Wed Apr 06, 2016 2:59 pm; edited 1 time in total